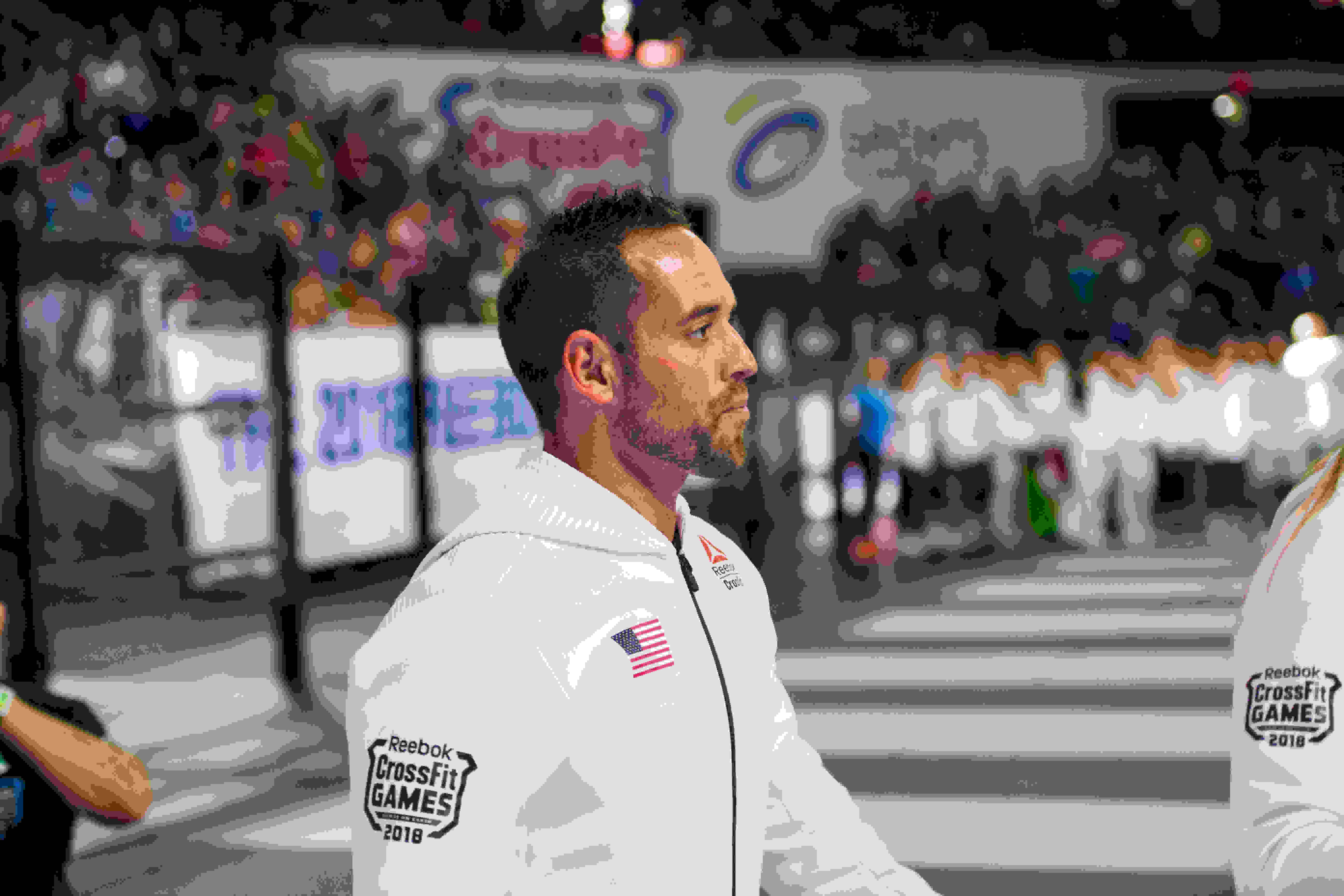 Rich Froning and Mayhem Freedom Talk Plans for the 2019 CrossFit Games Season
The team is approaching a season of unknowns with their usual rigor: "The goal is to win."
"We're just trying not to kill each other and get some optimal fitness in," says Rich Froning when asked how training has been going for his team CrossFit Mayhem Freedom. The response breaks the other three members of his team into laughter. "Truth!" one of them yells from the back of the room.
For members of opposing teams, Froning's comment likely provokes the opposite of laughter. "Optimal fitness" in Mayhem terms is not something to be taken lightly.
In August, CrossFit Mayhem Freedom, captained by Froning, won the Affiliate Cup Championship at the 2018 Reebok CrossFit Games, securing a dynasty with the third win in four years for the team that trains out of Cookeville, Tennessee. In eight days, the team is set to take the floor at Miami's Wodapalooza. It will be the first time the group has taken the floor for competition since the Games.
Wodapalooza is one of the 15 sanctioned events (Sanctionals) in the 2019 CrossFit Games season. In each sanctioned event, the first place male, female and team finishers will receive invitations to compete at the Games this August in Madison, Wisconsin.
Froning has no interest in beating around the bush: He has his sights set on walking away from Wodapalooza with that team invitation.
"The goal is to win," he says. "There's no other goal. Period."
He pauses for a moment. "If that happened, we'd take a few weeks to relax," Froning adds. "It'd be really nice to qualify at Wodapalooza. I'm not going to lie."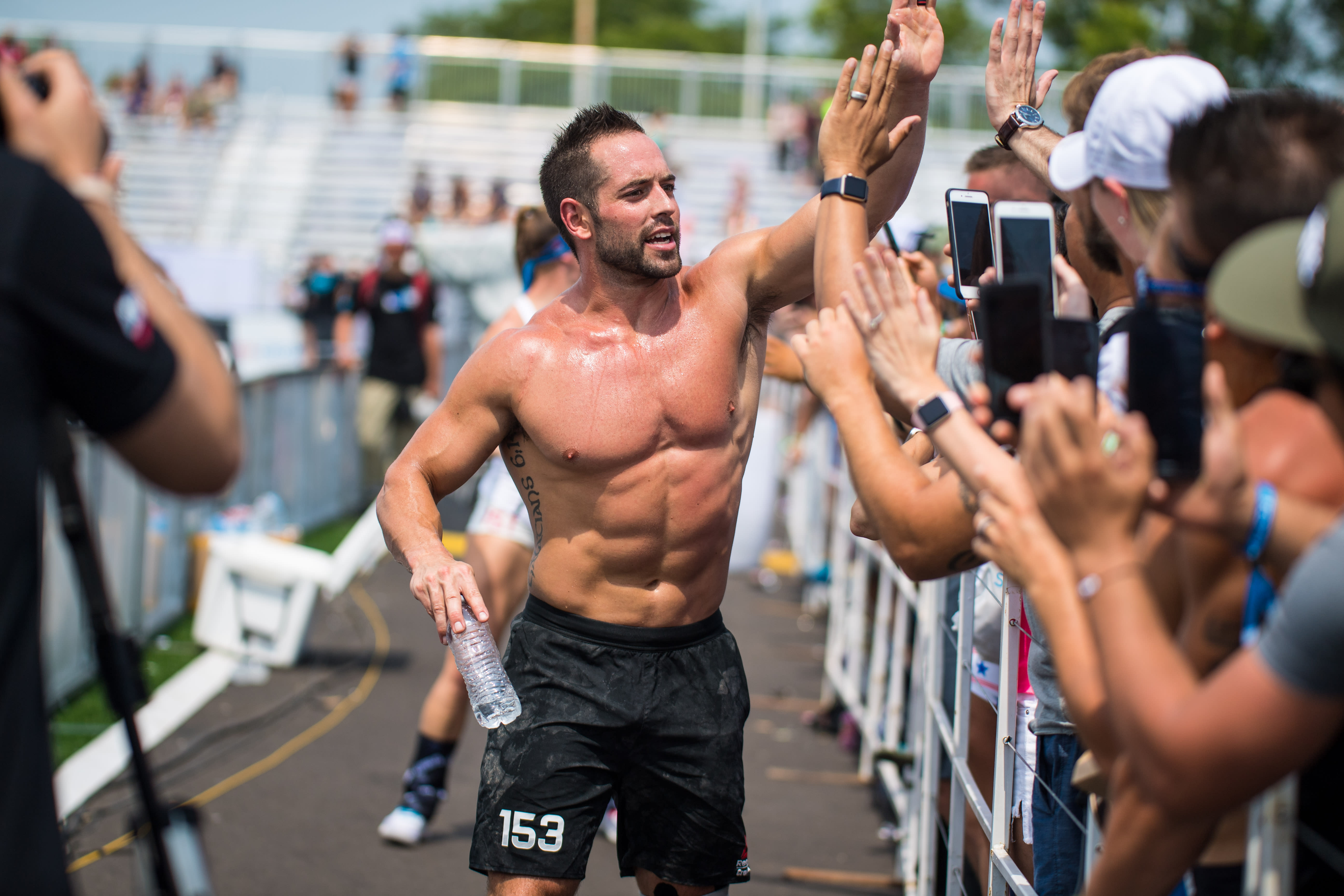 The Advantage
The replacement of Regionals with Sanctionals is far from the only change to the 2019 CrossFit Games season; the team competition in particular will see many differences this year.
While previous rules required all members of a team to train together at the same affiliate and live within the same region in order to be eligible for a spot at the Games, in 2019, teams can take their talents on the road. This year, according to the recently released rulebook, four athletes from any gym and any country across the globe can now come together to form a team. As long as the foursome wins a sanctioned event, they'll earn their invite, regardless of whether they're daily training partners or met in person for the first time the day before the competition.
With these new rules, we're already seeing the formation of more 'super teams,' where four athletes who have previously competed as individuals at the Games are linking up to create teams for sanctioned events. The community is already rumbling about how this change could increase the caliber of the team competition and give Mayhem Freedom – the most dominant team of recent years – a run for its money.
Froning does not see it that way. "As far as people trying to train separately and then come together as a team, it's tough," he says. "The communication and pacing stuff are really hard to do if you haven't trained together. It's going to be really hard for people that are individuals to come together and create a great team. We'll see what happens."
In fact, he goes as far as to say he thinks Mayhem Freedom has an advantage over these super teams because the four members of the team are already accustomed to training together and being alongside each other in high pressure situations like competition.
So, who exactly are those members?
In addition to Froning, Mayhem Freedom will see the return of Tasia Percevecz, who was a member of last year's winning squad. Joining Froning and Percevecz are two faces that may be new to this particular team but are far from new to CrossFit Mayhem: Kristin Miller and Dre Strohm. Miller competed as a member of Mayhem Independence at the Games last year—the second team that CrossFit Mayhem sent to the Games. Strohm is a longtime member of the CrossFit Mayhem affiliate who has competed as an individual at the Central Regional five times.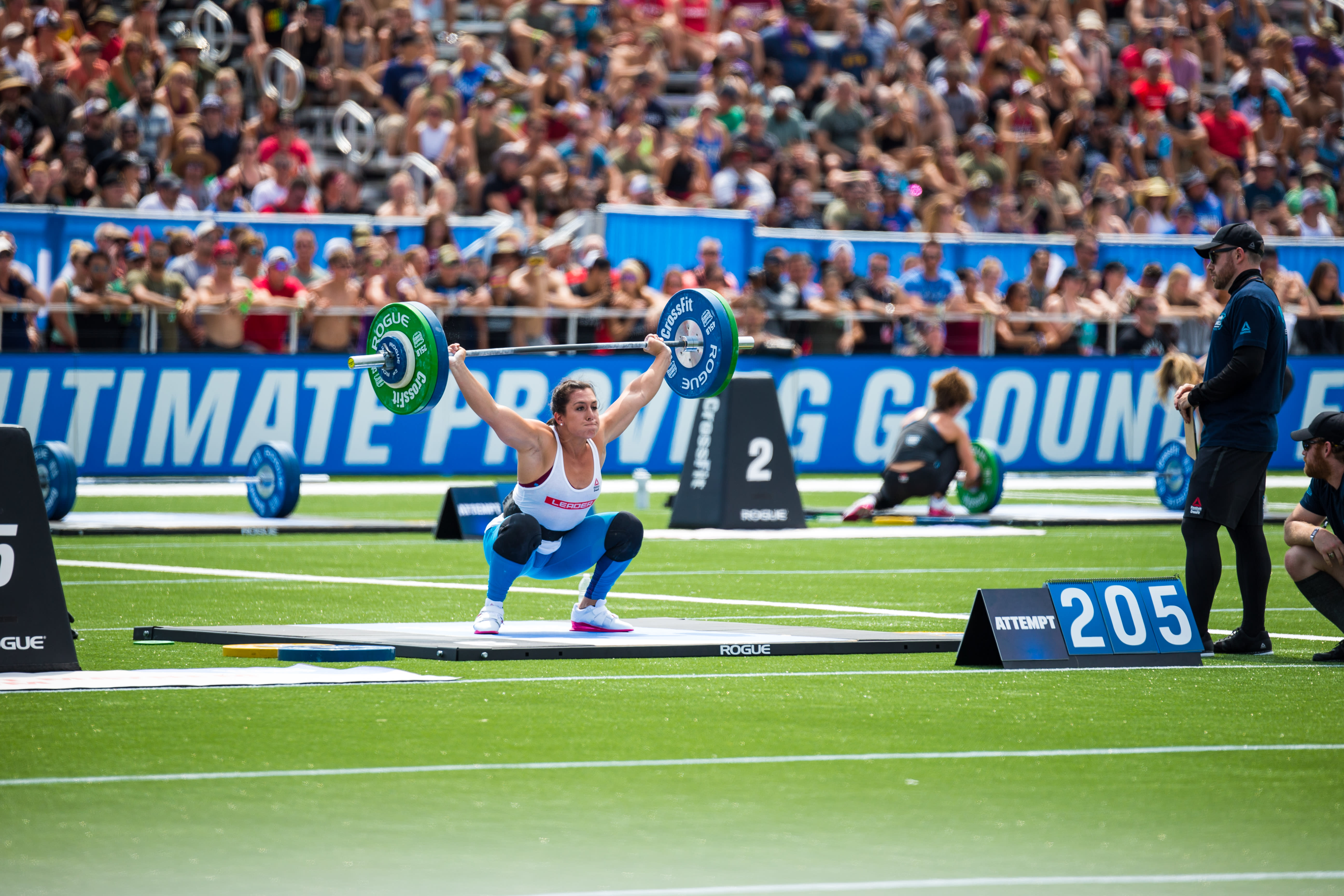 Miller says the transition from Team Independence to Team Freedom has hardly been a transition at all. In preparation for Regionals and Games last year, both teams trained together daily, so she's entering the 2019 season already accustomed to having Froning and Percevecz as her training partners.
As for Strohm, when asked why he chose to forgo individual competition in favor of the team this year, he answers, "I felt bad for them."
His teammates get a nice laugh out of that. Strohm follows up with his real explanation.
"It's a great opportunity. I feel blessed. I've been at Mayhem five years now and I felt like I was always part of the team anyway. It's cool to now actually be on it."
And he has a message for those who (mistakenly) assume teams athletes don't train at the same volume as individual athletes.
"I do twice as much now as I usually do," he says. "It's completely changed my training. People think team stuff is easier. I thought it was easier until I started actually training team workouts. Doing the worm and synchronized workouts and learning other people's paces, it's twice as hard as it was to train on my own."
Froning again acknowledges why he found it more advantageous to add Miller and Strohm to the team rather former individual competitors living and training thousands of miles away.
"We do have the advantage that coming into 2019, we already know each other's strengths and weaknesses. We know when to push each other and when to not. It's definitely an advantage if we see some actual team events."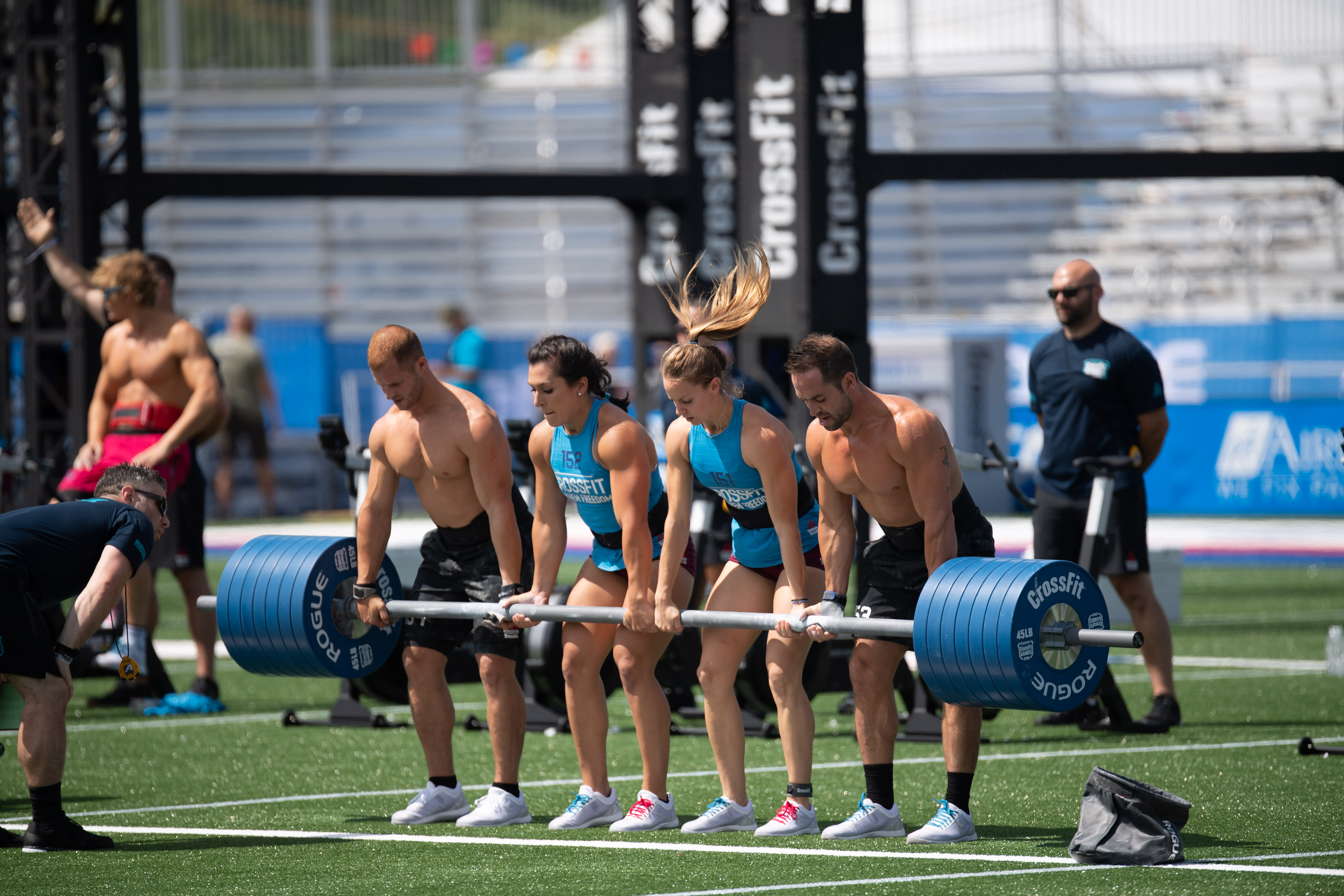 The Unknown
One can't help but take note of the final words in Froning's comment—"some actual team events." The team programming seen at the Dubai CrossFit Championship, the first only sanctioned event that has already taken place, has sparked chatter.
Games' past have tested teams' abilities to perform synchronized movements and utilize full-team apparatuses like the worm or big Bob. In Dubai, however, the majority of events were relay style; there were also instances where teams could elect one member to complete the event on behalf of the full group.
"I'm all for testing all parts of the team. I agree that testing individuals needs to be done and it's done every year at the Games," says Froning when asked about the programming. "But if you want to find the best team, you have to also test synchronized movements where you see if there's communication—or not."
"I hope these sanctioned events are still testing that and not trying to make it easier on themselves by programming individual workouts for teams. I'm hoping these events aren't trying to one-up each other with making events harder and harder and getting too flashy. It needs to be a good test."
Froning clarifies that this is not a complaint, solely his opinion on what will create the fairest, most exciting competition when qualifying teams arrive in Madison.
"This first year may be a little bit of a learning curve but that's the case for everyone so it'll be alright." He says this is the notion he always comes back to—the fact that the unknowns are unknown for everyone so the playing field is fair. "The unknown part of this season makes it a little different. It's not bad, it's not good, it's just different," he rationalizes.
It's important to Froning that the members of his team also see things this way, rather than stress over this season's changes or Dubai's programming.
"It's hard to be excited because you don't know what to expect but I'm a believer that you can't get stressed out about things you can't control. What we can control is what we do here at Mayhem every day when we train. We need to push hard and we need to train hard and do what we need to do to get better."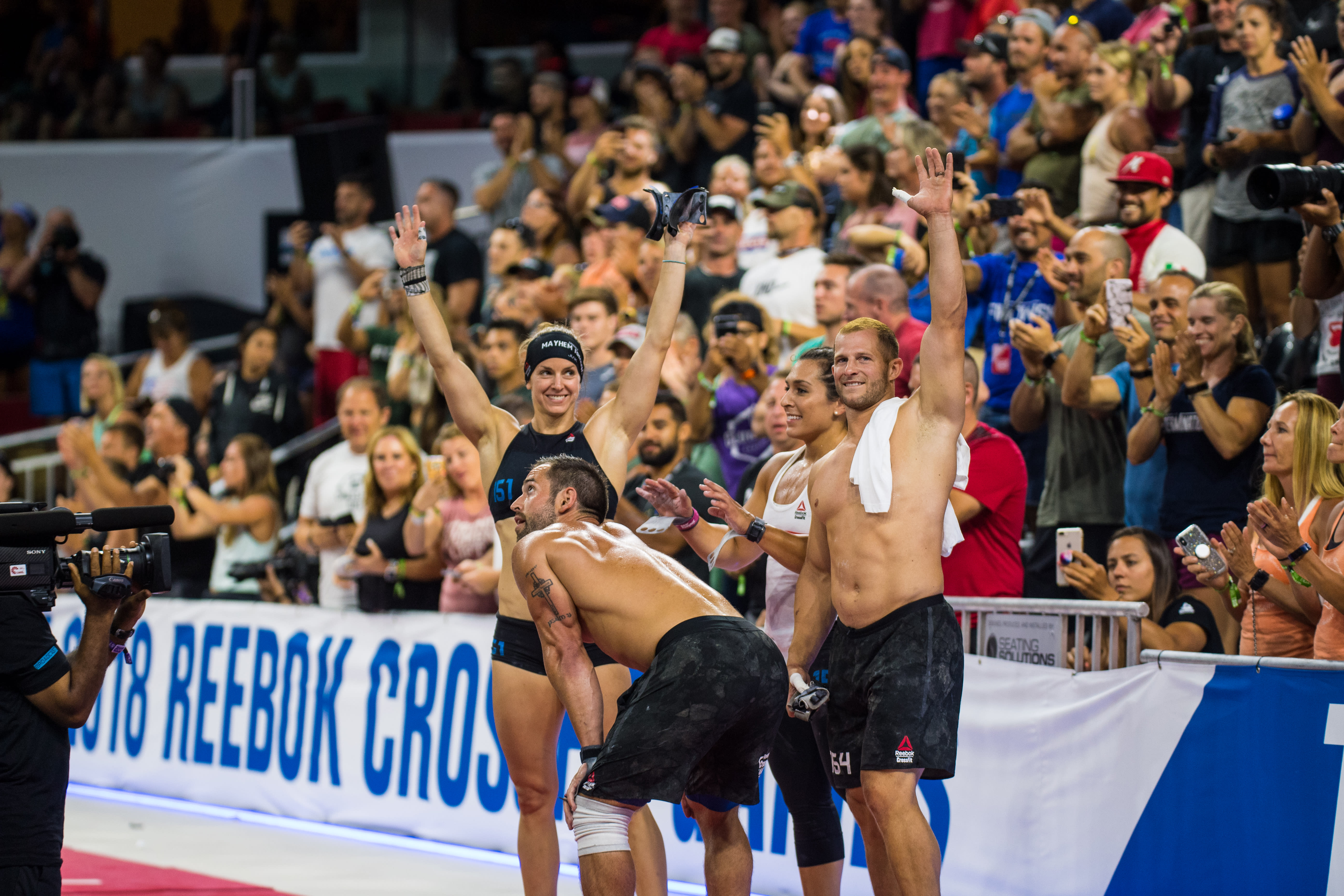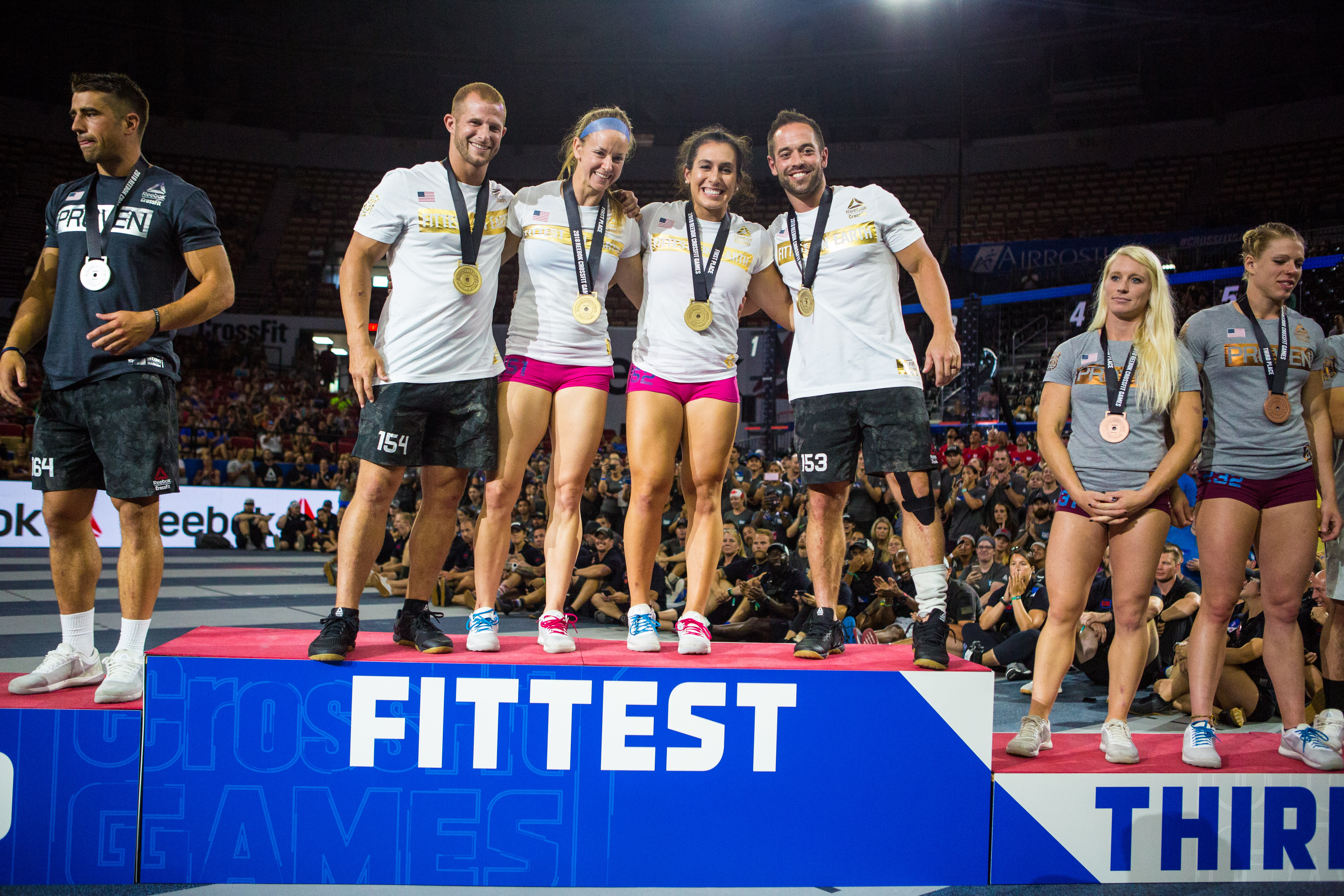 Wodapalooza kicks off January 17. CrossFit Mayhem Freedom will be wearing the Reebok CrossFit Nano 8 in the competition.