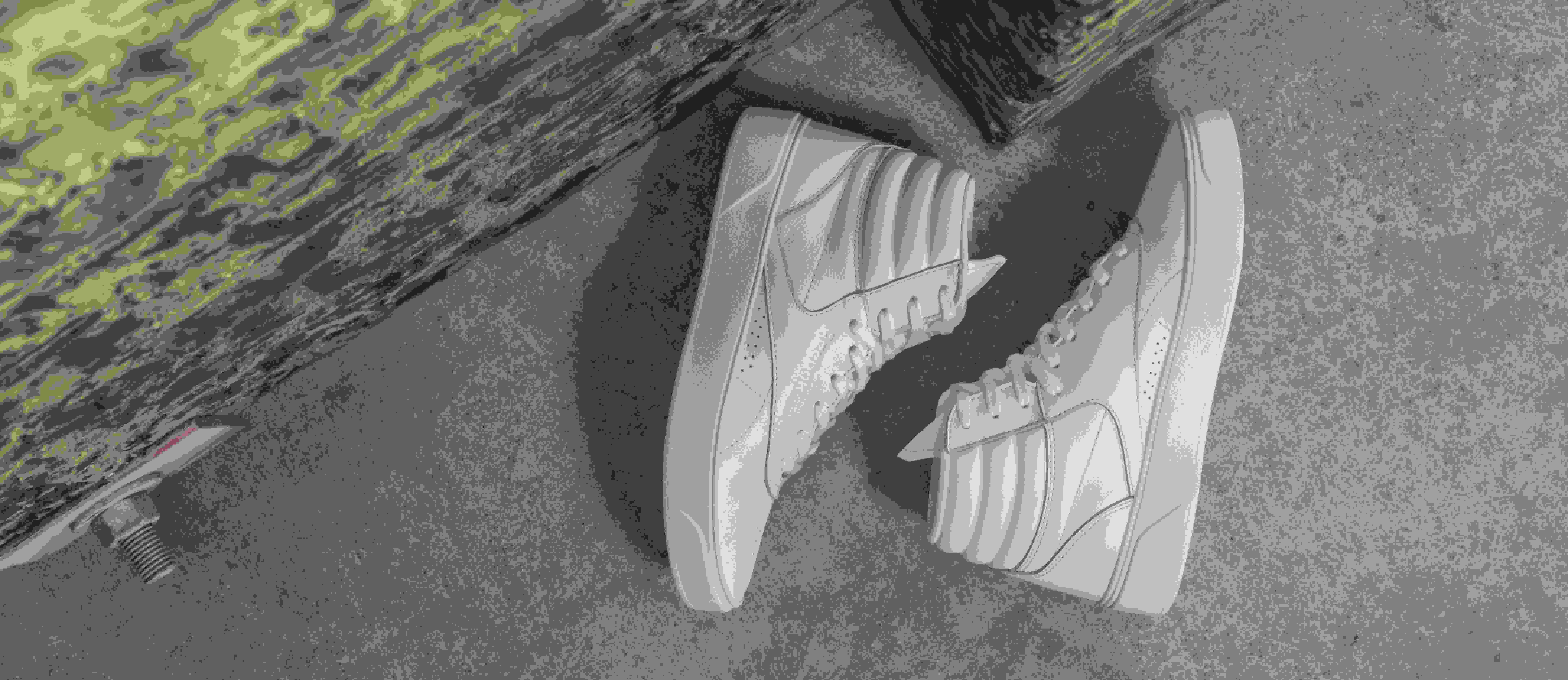 Best High Top Sneakers for 2021
Here's where to find your first or next pair.
Aim higher this year by adding a pair of high top sneakers to your collection. People tend to seem to think this type of silhouette is tough to wear and that they can't pull it off. Well this list of high top shoes we've pulled together is going to change your mind. This silhouette has become a timeless trend that adds a little something to your sneaker style.

Styling high top sneakers can get a little tricky but the extra effort is completely worth it when a look comes together. It's all about finding the right pair for you. So step out of your low cut comfort zone and check out our curated list of high top sneakers. Envision how you'd style it and take the leap. You'll be glad you switched things up.
Introduced in 1983, this OG iconic high top sneaker remains a must-have today. The Ex-O Fit is actually a copy of the Freestyle, Reebok's ground breaking women's shoe (x 3 below) that came out just a year before. Only slight changes were made for the converted Ex-O Fit, because why fix what's not broken? These high top sneakers are a staple. They're simple, easy to wear and also come in white and red so they can go with just about anything you have in your closet.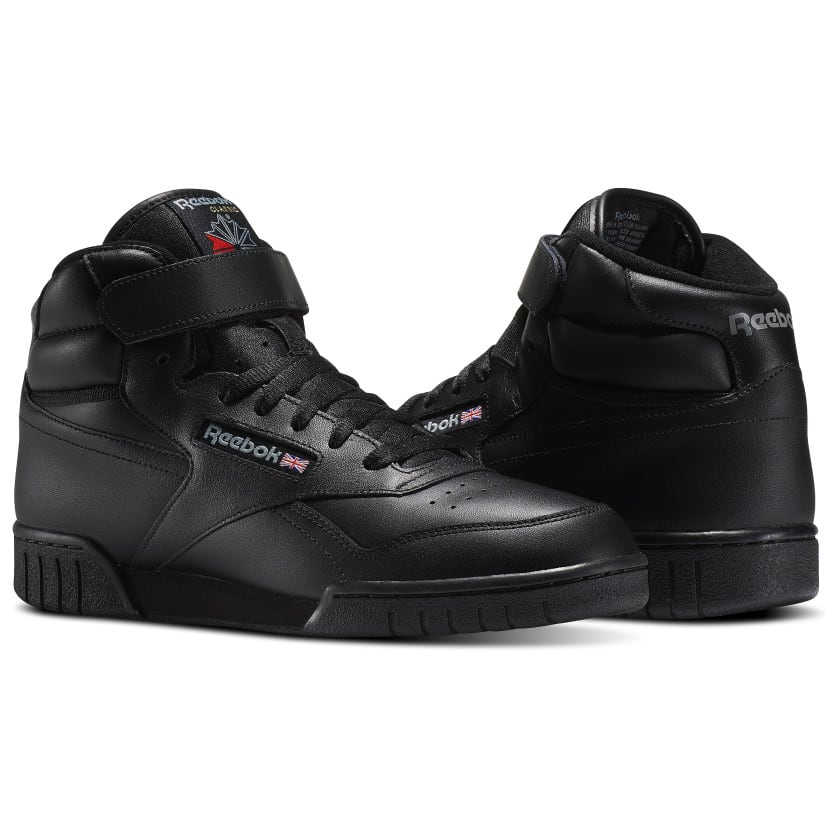 One of the most exciting hoops stars of the 90s is celebrated with the latest iteration of the Kamikaze II high top sneaker. Once worn by Supersonics player Shawn Kemp, we kept almost all of the same design details, including the leather and suede zigzag upper. A durable rubber traction outsole on these high top sneakers gives you extra grip, on and off the court.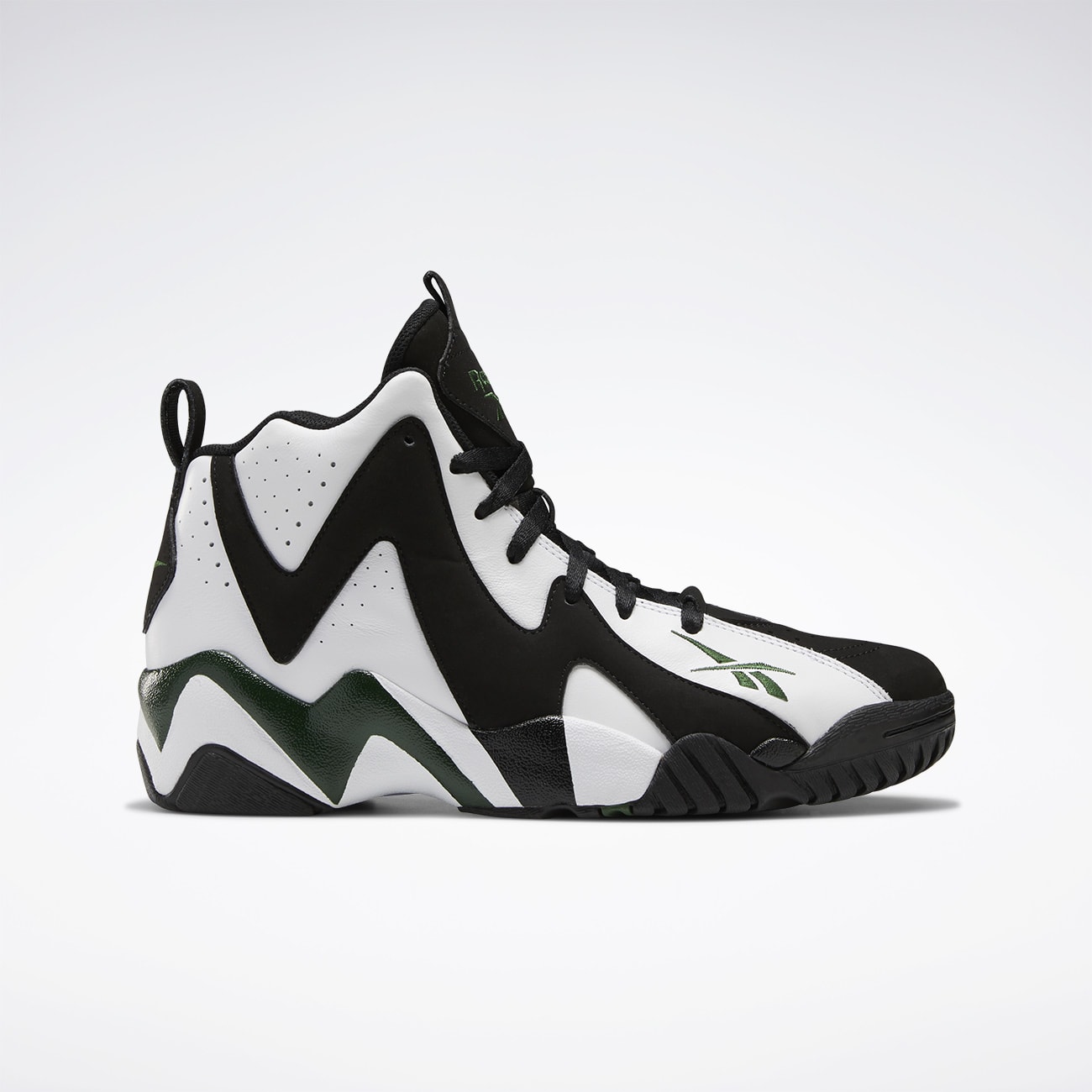 Is there no greater era than 90s basketball? Inspired by Shaq's signature shoes from 1996, these bold black-and-white high top sneakers feature a reverse colorway from the original Shaqnosis. Think of it as nostalgia with a twist, and sure to get you noticed. Ultra lightweight and comfortable for all-day wear, the Shaqnosis' soft Hexalite hexagonal cushioning provides the latest in high top sneaker tech. A must-have for any collection.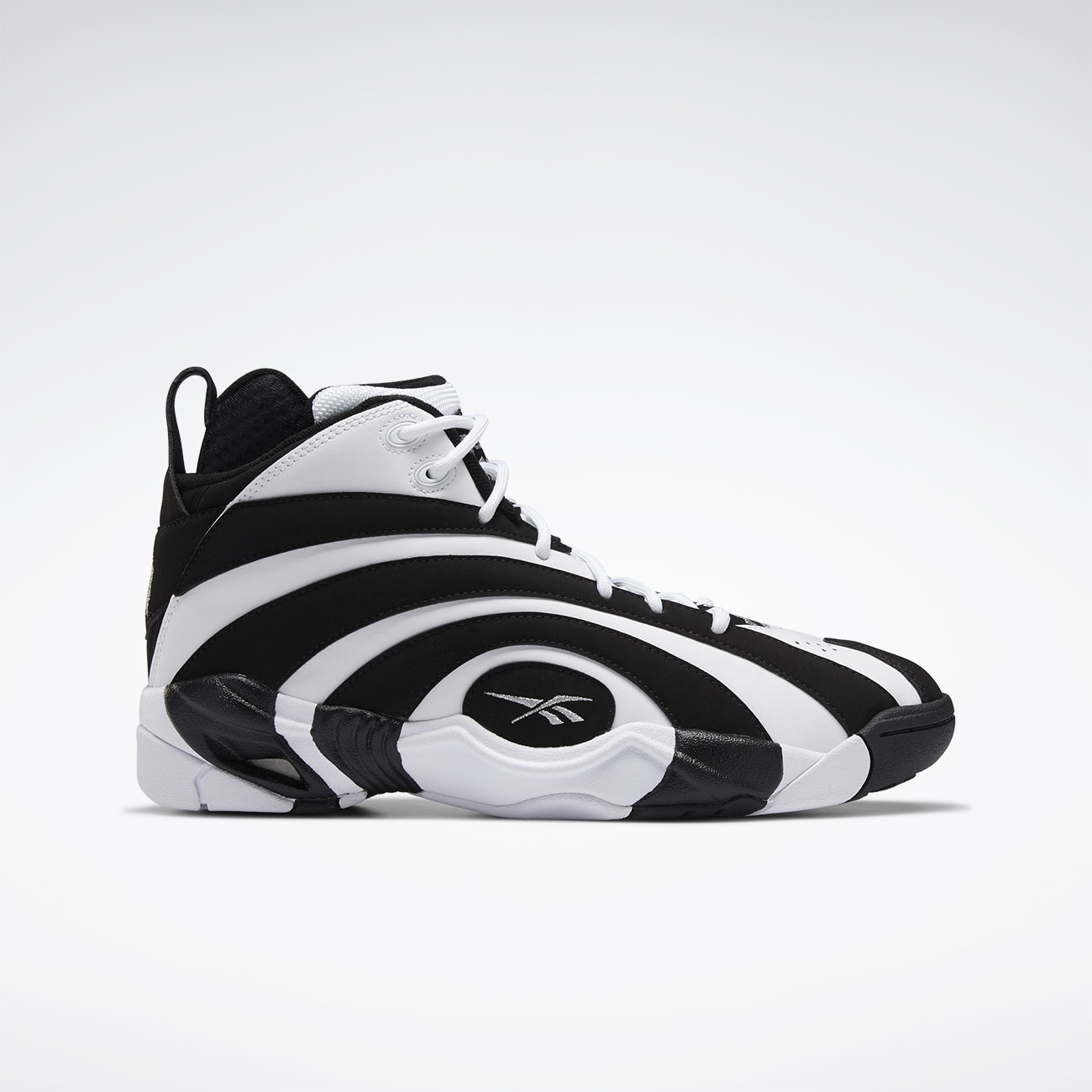 Who doesn't love a throwback? With retro vibes and colors pulled straight from Allen Iverson's career-defining collection, these high top shoes are the crown jewel of Reebok's basketball archive. You'll feel like you're back in the 90s with these OG high top sneakers that feature a pearlized white toe inspired by the OG Red that Iverson wore during his rookie season. The chunky midsole and grain leather upper are as trendy today as when they first debuted. And while you don't need to play ball to wear these high top sneakers, you'll discover that the hexagonal cushioning provides all-day comfort, on and off the court.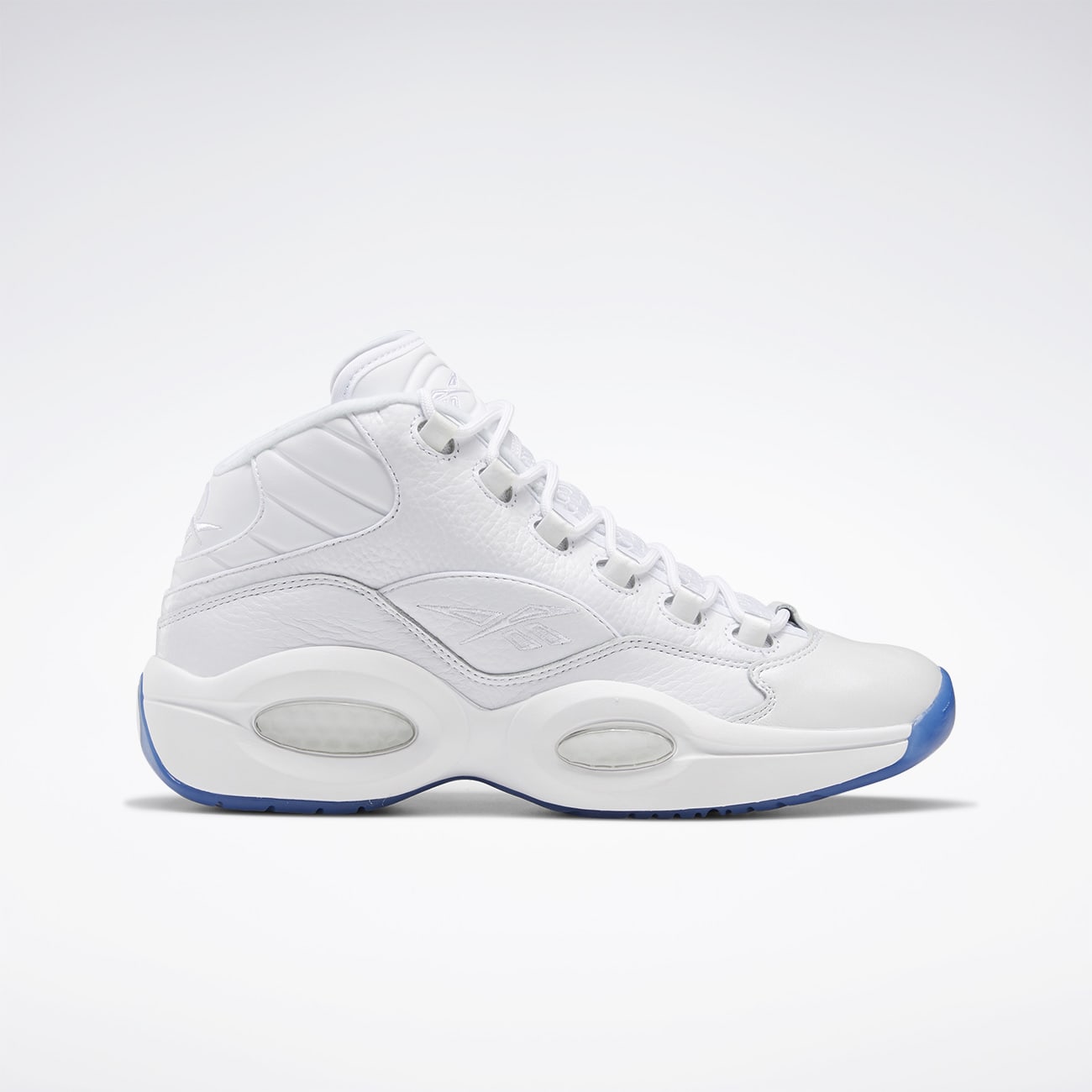 A true trend-setter of the 90's, the Pump Omni Zone II has a full-grain leather upper, true custom fit and Hexalite for heel and foot cushioning. And, of course, that signature inflatable pump on the tongue. With an iconic vintage silhouette basketball fans will recognize anywhere, the new Omni Zone II comes in a classic black, white and orange colorway. As for sneaker tech highlights, think black midsoles, black laces and a shiny black PU backer. High tops are designed to be noticed, so make sure your street-meets-court look puts the Omni Zone II front and center.
A timeless high top sneaker. If you're looking to add a little something extra to your sneaker collection look no further. You can't go wrong with this OG white version of the Freestyle Hi. For when you're really feeling your look and you know the footwear is going to top it off.
Another basketball inspired high top sneaker that we are loving. Inspired by Reebok 's first basketball shoe range introduced in 1986, they have a blended leather and mesh upper for extra comfort. Not to mention they're clean, classic and are also available in black.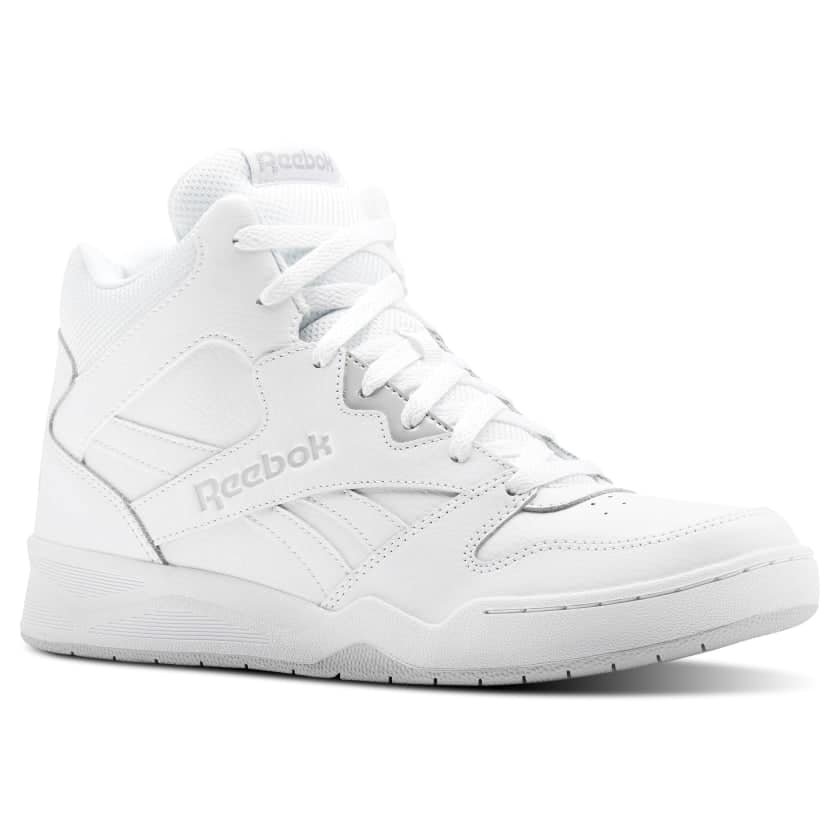 Want more options? Check out all of our high tops here.