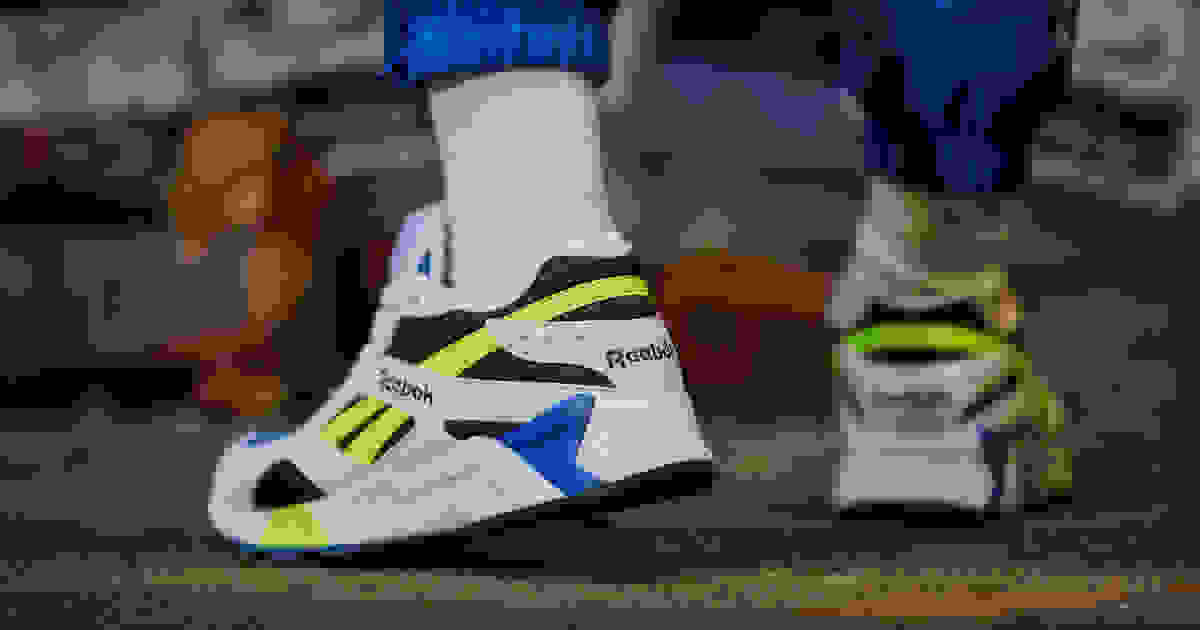 New Machine Uses His '90s Roots to Influence His Style and Music
Singer and producer New Machine says the '90s allowed him freedom to explore all genres of music.
To be able to express yourself through style is empowering. Back in the '90s—before social media was how you got exposed to trends—individual street style and unique one-of-a-kind looks allowed everyone to own their vibe, without worrying about what anyone else was doing.
For British singer, guitarist, and producer Adam Jordan aka New Machine, growing up in the '90s allowed him the freedom to experiment with his look as he got older and taught him to explore all different genres of music, never confining himself to just one thing.
"There was just a lot of cool stuff happening in the '90s. People weren't thinking as much and they weren't as restricted as people are now creatively," he says.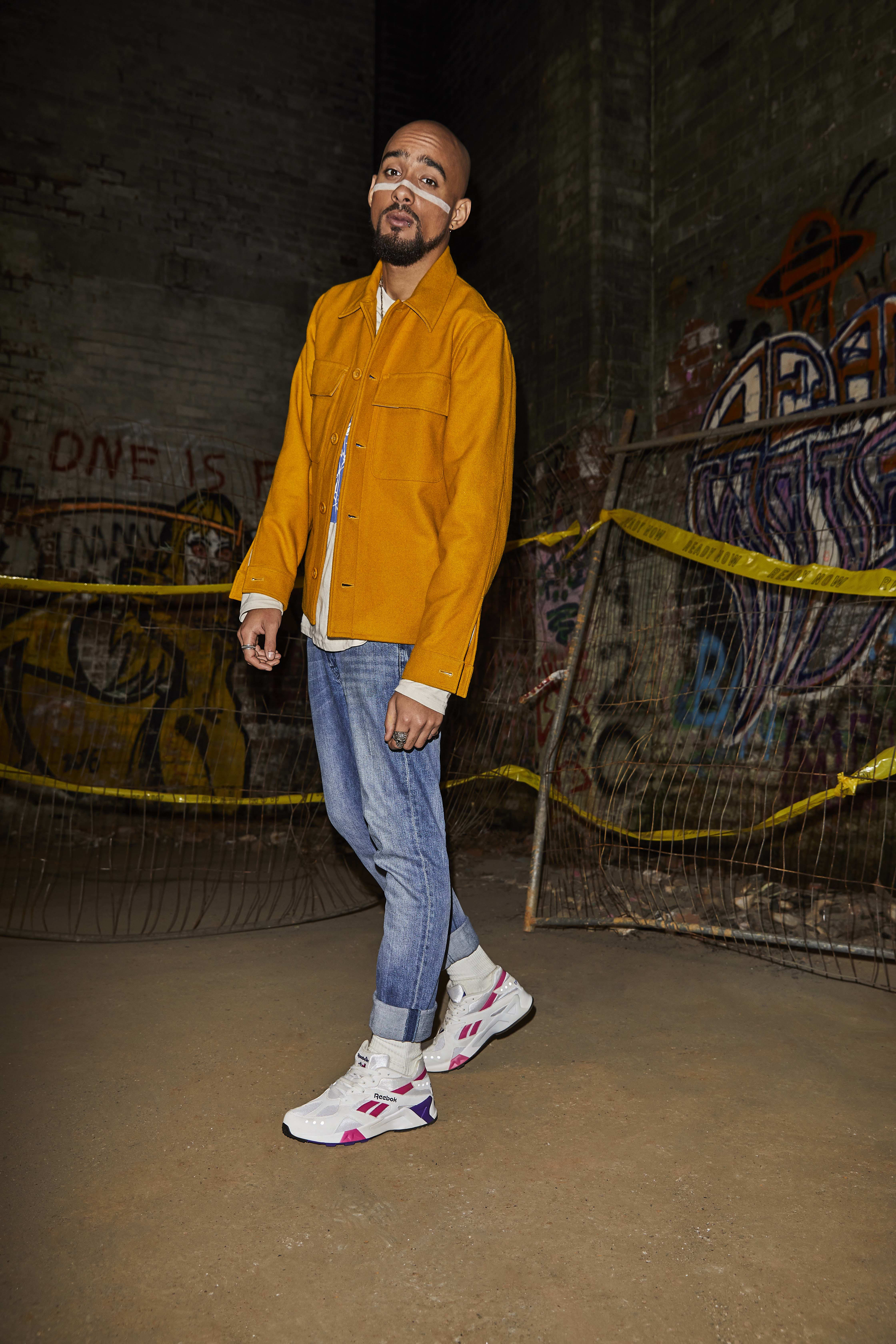 Standing apart from a crowd is part of who Adam is.
"The thing that inspires my style is being as bold as I possibly can," he says. "I've always liked to, not shock people, but I don't like wearing what everyone else is wearing."
As someone who is carving his own way in the industry, Reebok Classic decided to partner with Adam on their latest campaign for the Aztrek, a '90s running silhouette being brought back from the archive for those looking to express themselves through style.
Adam's style isn't the only thing that's inspired by the '90s. He's consistently looking to do something unexpected and his passion for pushing the boundaries affects his music, too.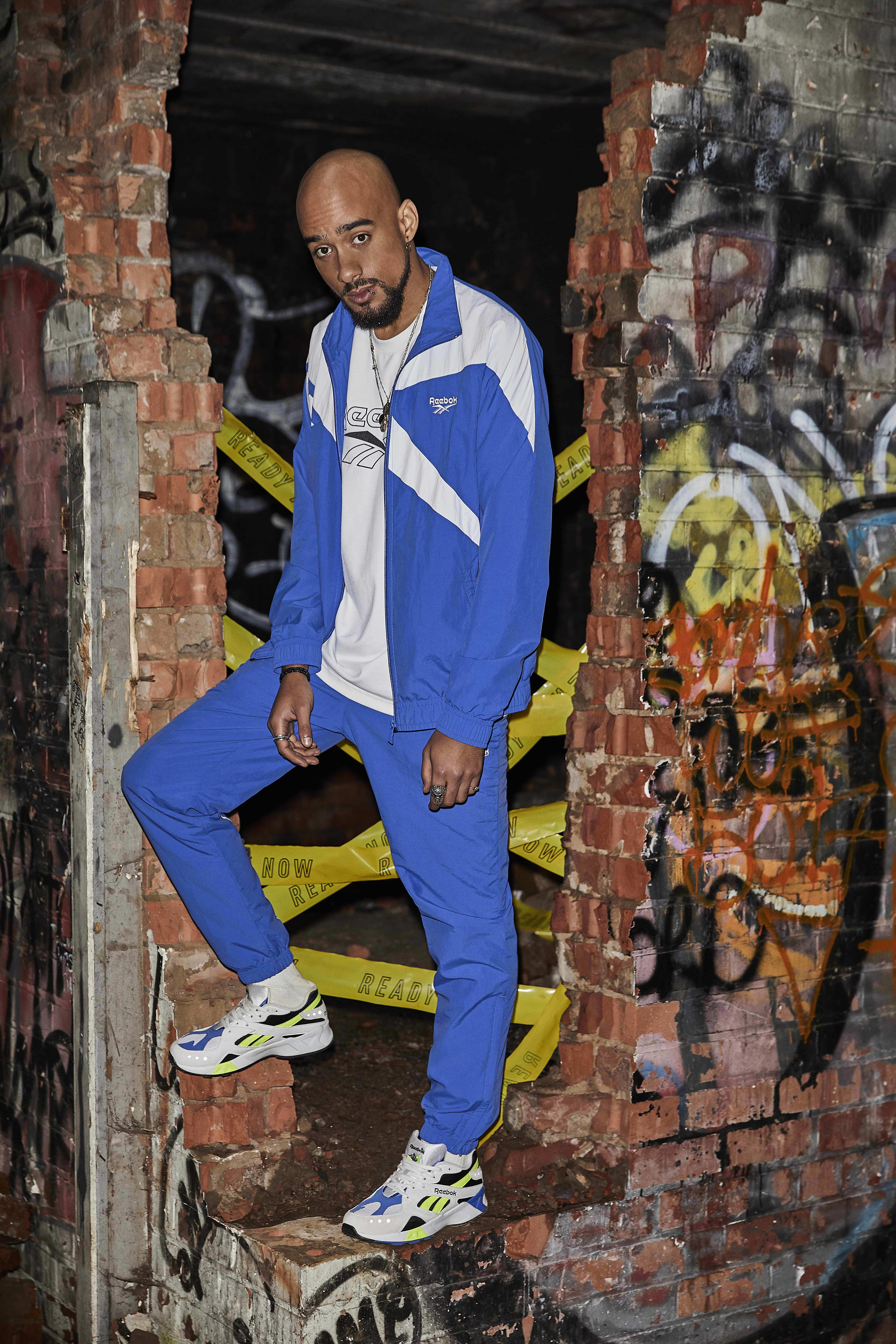 "What makes my music unique is that I've been through so many different walks of life. I came up in metal bands and then moved forward to grunge, soul, pop, R&B and a lot of hip hop so I guess there's a lot of genres intertwined into my music."
To keep himself fresh and to keep his music evolving, Adam challenges himself to find new ways to defy people's expectations, build creativity and keep them on their toes.
"You just have to keep finding ways to reinvent yourself to keep yourself sane and to make stuff not feel too repetitive. One thing I've always done is go against the grain a little bit in the industry because I've always done music, I put out a genre and people expect me to keep releasing that, but I'll always switch it up and do something completely new."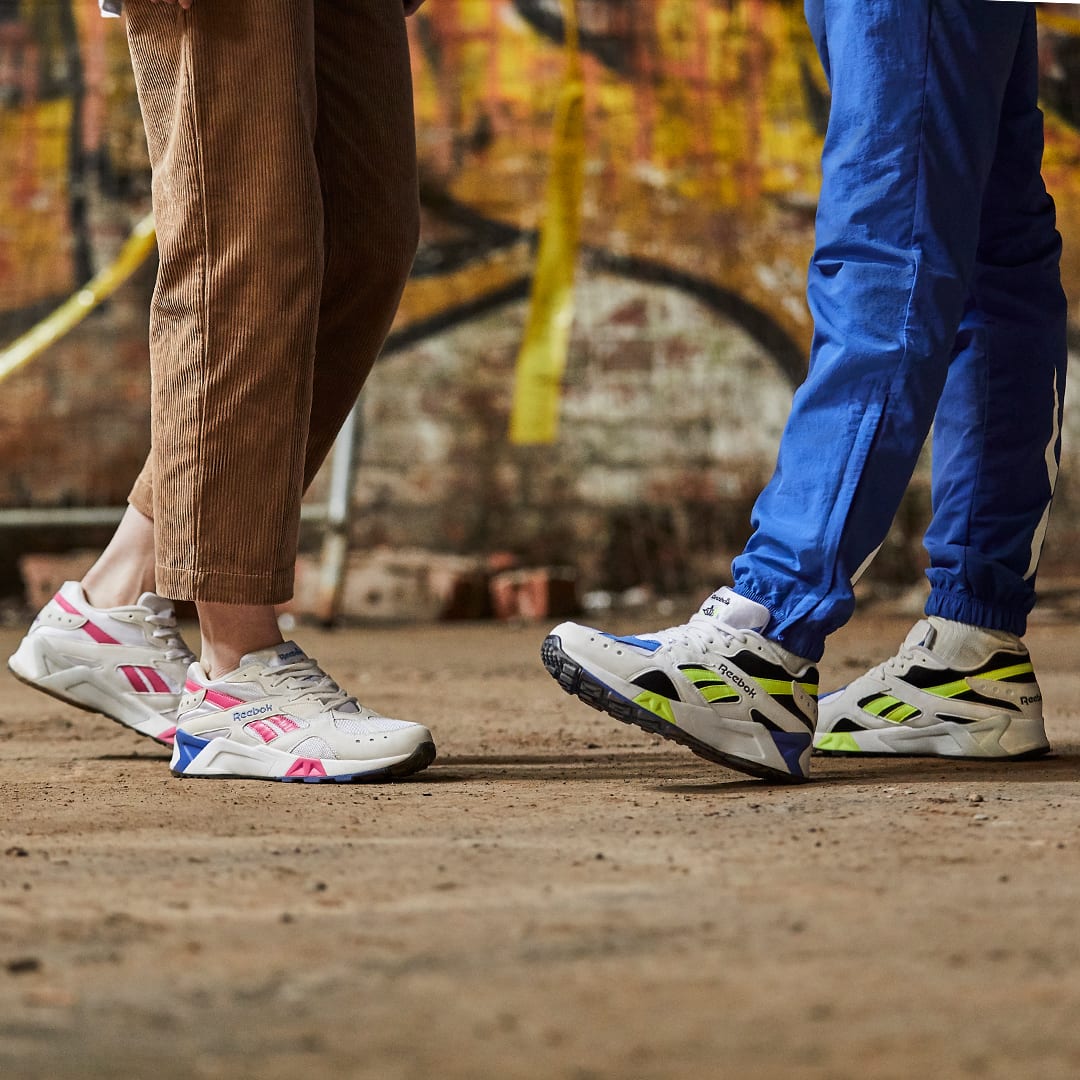 While the '90s trends continue to resurface in an even bigger way now, Adam never lost that mentality. The world seems more ready now to experience his unique sense of self and music, bringing a daring era of individuality forward.
How has Adam's story inspired you? Tweet @ReebokClassic and tell us!
For more information on Aztrek click here.