Watch Gigi Hadid Take On The Great Outdoors—In Her Reebok X Gigi Hadid Collection, Natch
The only thing better than cool new gear is doing epic stuff in it.
If there's one motto we go by in this life, it's that function outweighs form in almost every instance. But here at Reebok, you don't have to sacrifice one for the other. We're all about products that perform just as beautifully as they wear—and Gigi Hadid is out here willing to prove it.
Sporting her Spring Summer 2019 Gigi Hadid X Reebok collection, Hadid gets her hands dirty—literally—showing that she's truly ready for anything…even the great outdoors. In the exclusive film, Gigi Vs. Nature, Hadid channels her outdoorsy—and slightly competitive—side as she takes on a series of survival tasks, like putting up a tent by herself, throwing an axe, and lighting a fire. Seriously, is there anything this woman can't do?!
While the Gigi Hadid X Reebok collection started from Hadid's own background as an athlete, she's proving that the gear—from her own take on the Aztrek, to her signature track suits—works way beyond the volleyball court where she got her inspiration. From getting down and dirty while she puts together her home for the night, to sweating it out trying to land a bullseye, her signature tracksuit works throughout all of it. And as she says herself while eyeing her handiwork, "I think it looks amazing." We couldn't agree more.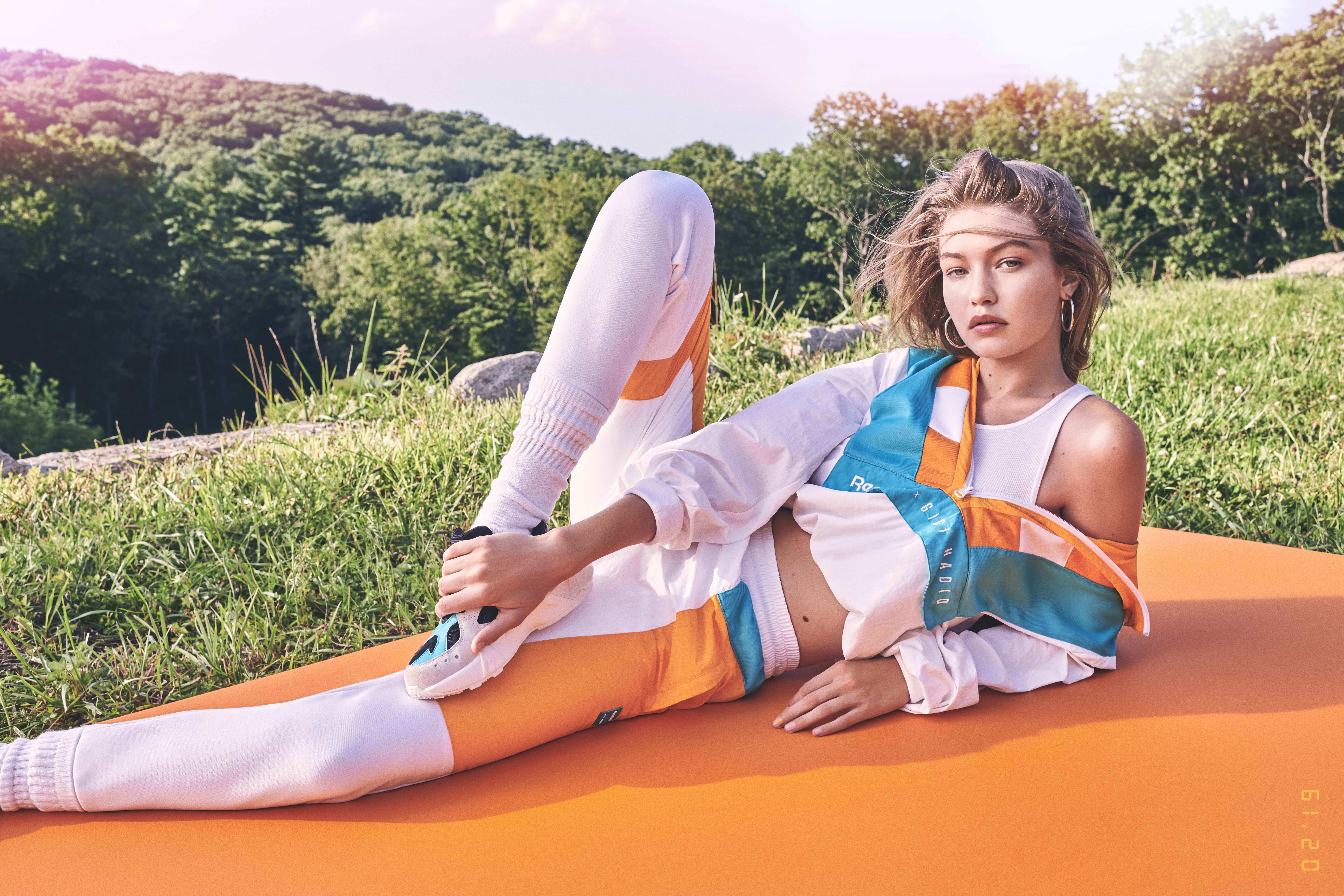 Reebok Gigi Hadid Track Pants, $70; reebok.com; Reebok Gigi Hadid Cover-Up, $80; reebok.com; Aztrek Double x Gigi Hadid, $110; reebok.com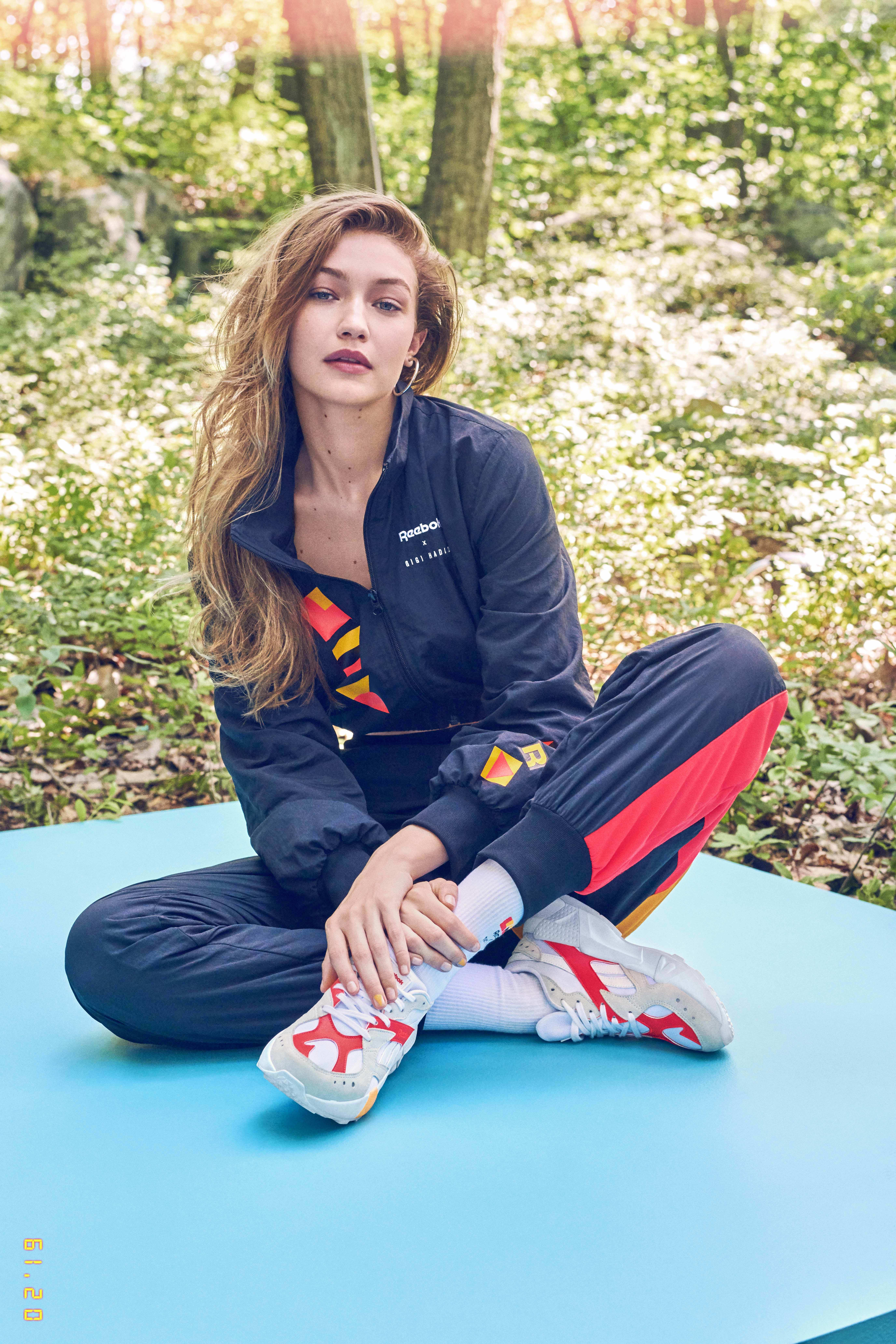 Reebok Gigi Hadid Track Pants, $70; reebok.com; Reebok Gigi Hadid Track Jacket, $80; reebok.com; Aztrek Double x Gigi Hadid, $110; reebok.com