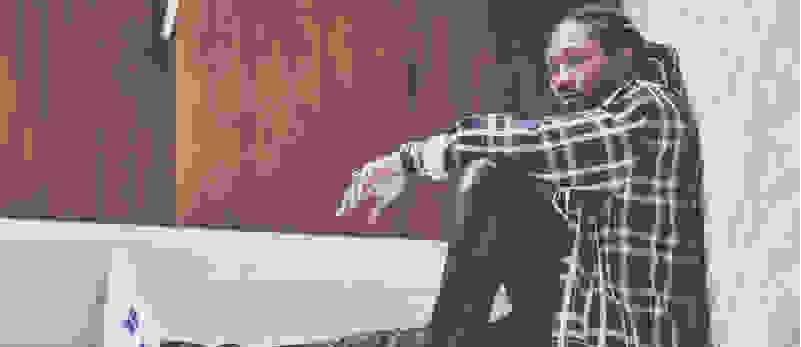 Future vs Hndrxx
The rapper is telling us the difference between himself and his alter ego.
Atlanta rapper Future keeps people guessing. From collaborating with notable artists you may not expect to releasing back to back albums last year within a week of each other both charting out at number 1, fans never really know what he'll do next.
The first album was self-titled FUTURE and the second titled HNDRXX, was named after Future's alter ego. Hndrxx is another part of Future's persona that further solidifies that there is more to him than people know. Both albums are written from different perspectives giving fans a whole new take on who Future is.
With both albums Future was able to dig deep to produce raw and honest music that gave fans more of a chance to relate to him in new ways. The Hndrxx was more vulnerable whereas the other was more direct.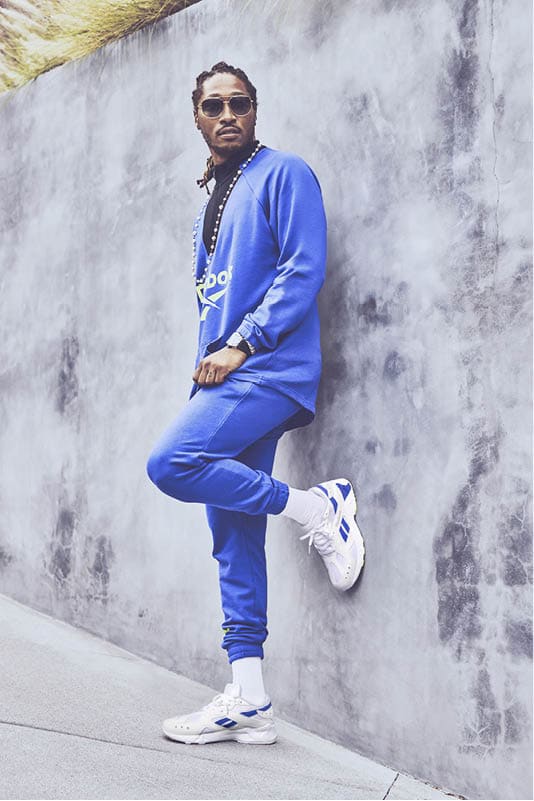 "Hndrxx is more over the top. Whatever I'm wearing, whatever I throw on, however I feel it's just like a vibe. You don't know what you'll get," he says. "Future is more tough, more just got that wall up, more direct, more of what's expected. You pretty much know what you're about to get."
While explaining both aspects of his personality to Reebok Classic, Future was wearing the Aztrek. A silhouette originally launched in 1993 that has been brought back from the archive. Given that the 90s was the last true era of individuality, Future and the Aztrek are made for one another. As an innovative running sneaker ahead of its time, the Aztrek was instantly considered a pioneer in the space. Now, the unique design is being brought back for those looking to express themselves style. Both Future and Hndrxx have their own sense of style and swagger. Double the wardrobe, double the Aztreks.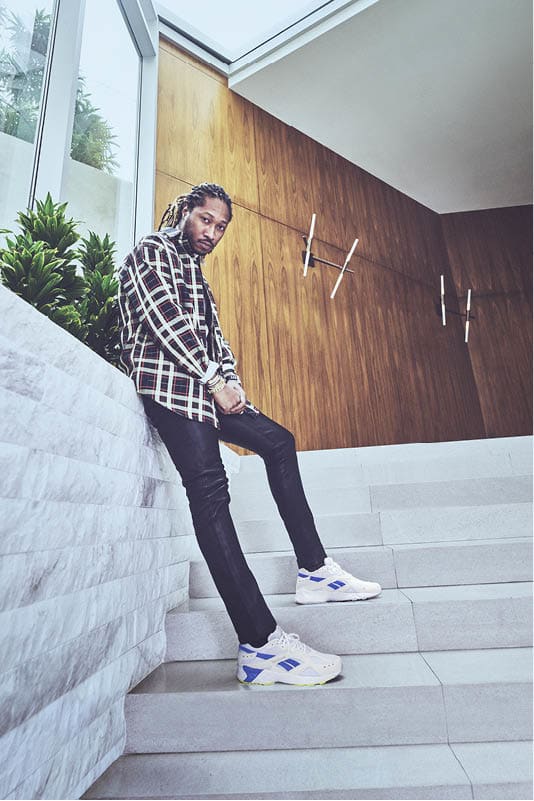 In the 90s the Aztrek pushed the limits of design. It's an iconic silhouette that has been made new again. Future is an artist that has become an icon on his own terms in the music industry, unapologetic and forging his own path forward. He owns who he is.
"You have to be conscious about certain moves that you make. It's good for people to just find themselves."
As future continues to evolve his music and surprise people with his next move, he'll be drawing off of the experiences that have made him who he is. Fusing both of his personas together to tell his story. By opening up more of who he is he can separate himself from the rest.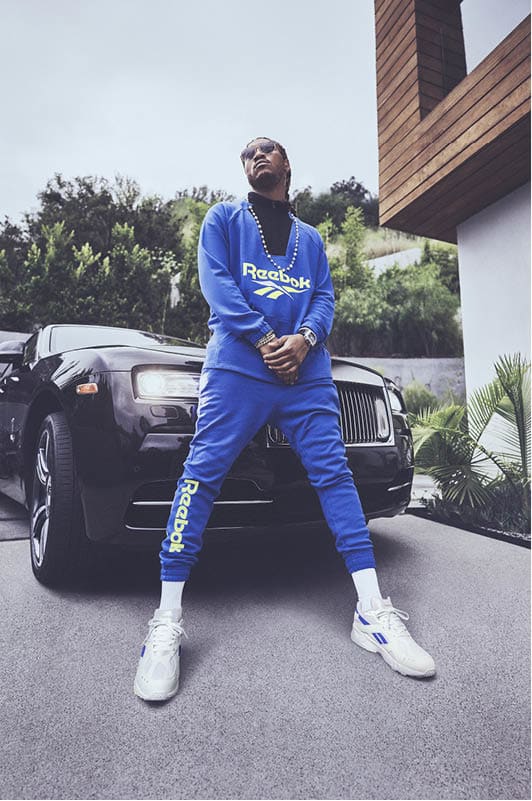 "Sometimes people grow up thinking one thing and then life takes turns you never thought it would take. You become someone else. Learning more about yourself and your surroundings that's the beauty of living and living life and learning and wanting to grow. Together it's the complete package. It's time to bridge the gap."
For more on the Aztrek and Future's look click here.