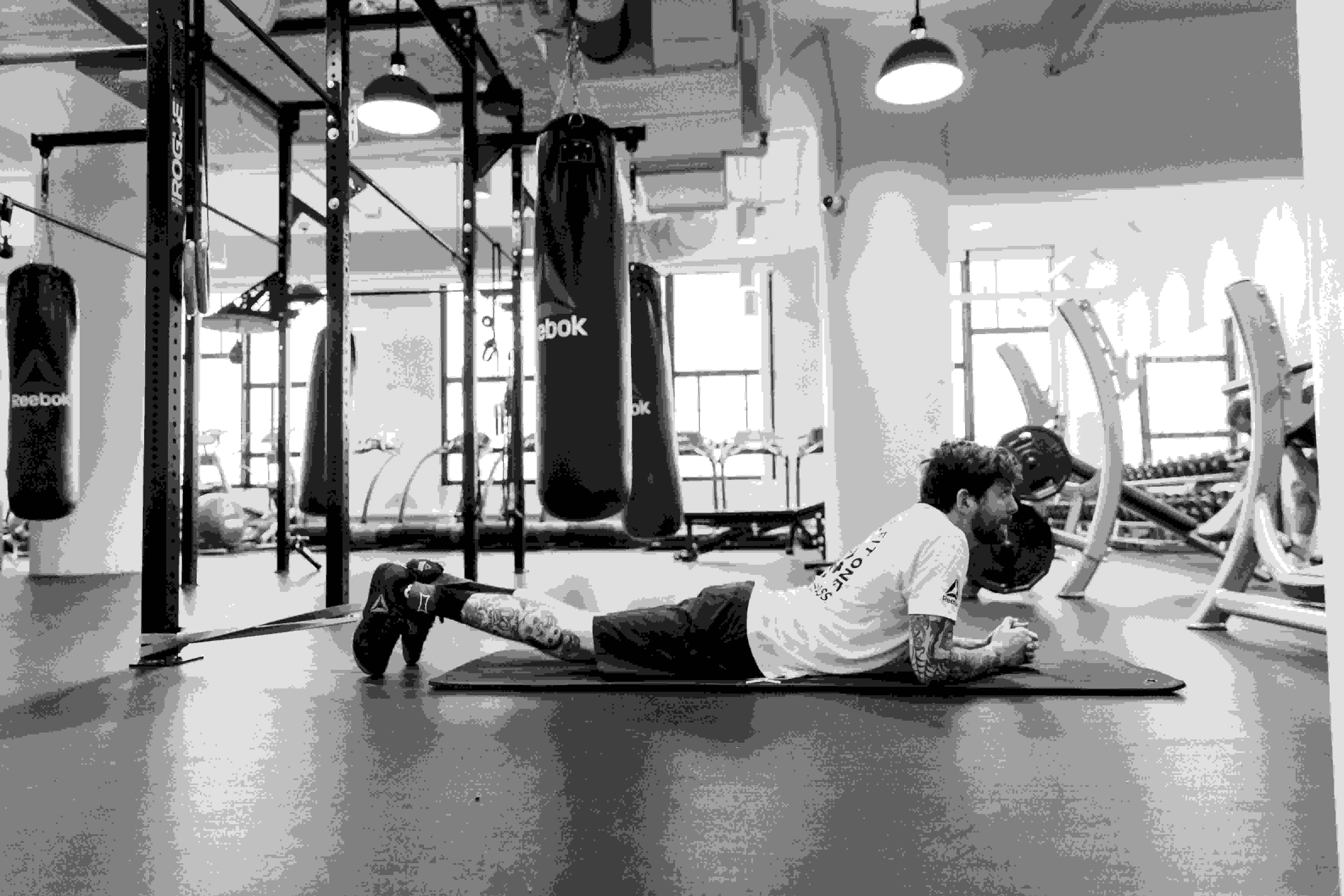 Dillon Francis On Bringing A CrossFit Trainer On Tour: 'I Feel The Benefits'
Trading—or balancing—late nights out with early morning workouts, Francis took a health-oriented approach to his recent tour.
You know that feeling when you have to leave town on a business trip, and suddenly your entire workout routine is thrown all out of whack? Suddenly you're googling pictures of your hotel gym, and trying to find the best running routes in a foreign city. DJ/producer Dillon Francis' tour manager Mike Finn knew the feeling. As an avid CrossFitter who frequents CrossFit H Dub in his hometown of Nashville, Tennessee during a normal work week, he found it hard to quite keep up when on a demanding tour with Francis.
Thanks to the close-knit nature of the CrossFit
community, Mike Finn has became accustomed to finding the closest gym to wherever they were playing a show, and dropping in while traveling. It was through these drop-in workouts that Mike Finn met and struck up a friendship with CrossFit Seminar Staff
Trainer Conor Murphy,
who coaches in

Boston, Mass.
It all started in 2015, when Francis and Mike Finn were in western Massachusetts for a gig; Murphy offered to drive out to the show and take Mike Finn through a private CrossFit workout outside the venue. Not one to watch from the sidelines, Francis himself jumped in on that workout—and a long-term, lasting relationship formed as a result.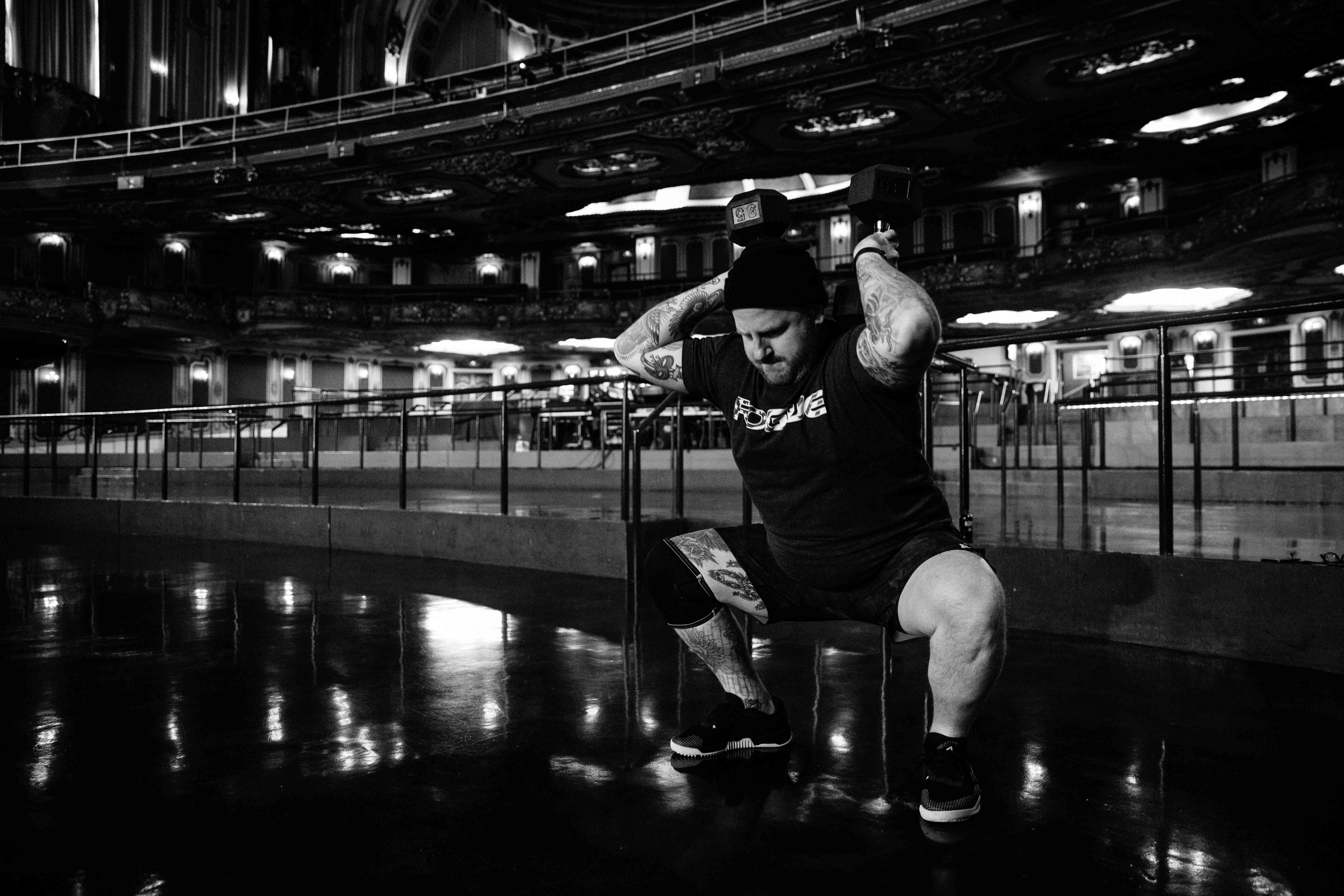 "Dillon was making fun of Mike's knee sleeves, and from there, we convinced Dillon to do a workout," reminisces Murphy. "He liked it and we've been working together on some one-off stuff from that point forward."
This past November, Francis announced his Lost My Mind Tour—a month-long bus tour that would take him across the U.S. in January and February 2019. He asked Murphy to join him on tour and travel on the bus as his live-in CrossFit trainer.
"Finally with this bus tour, all our work together over the years really came together," says Murphy. He and Mike Finn went to work at organizing a cart of fitness equipment that would travel on one of the trucks that followed Francis' tour bus from city to city. That cart included all the equipment you would find in your typical CrossFit gym—dumbbells, kettlebells, weight plates, medicine balls, a rower, a bike and a TrueForm Runner.
"There's always accountability when there's a trainer there," says Francis when asked why he wanted Murphy as a permanent part of his tour crew. "Whether I'm on tour or at home, I make sure I have a trainer. I don't want to waste that person's time or my money so it makes me accountable to go work out."
And over the last month, that's exactly what took place.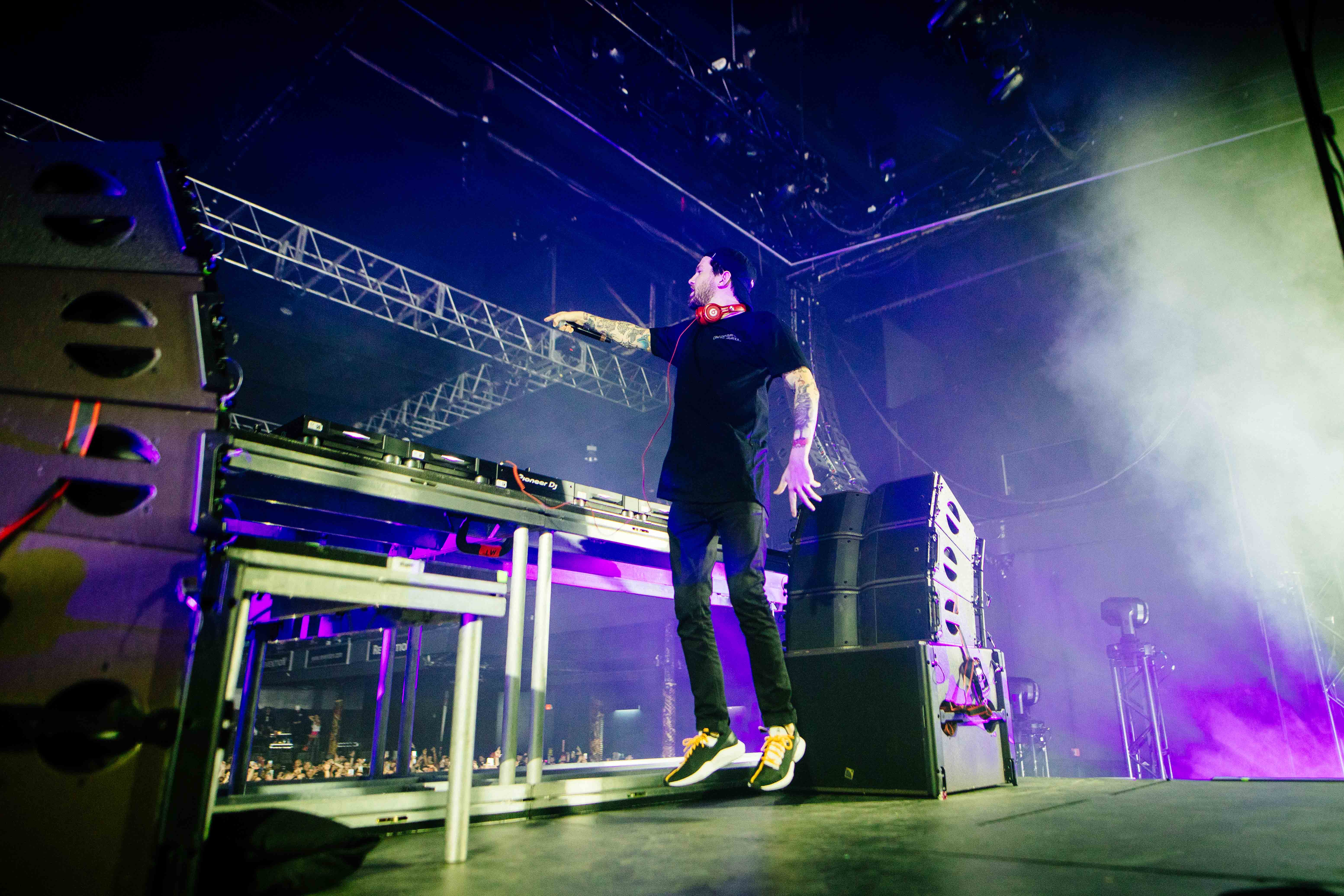 Whenever the group would reach a new city, Murphy would unload the cart and set up the equipment in wherever he could find the space, be it backstage at a concert venue or at a hotel gym. Turns out, any space was capable of transforming into a given day's gym.
"It was like 'let's go!' and Conor would be ready with the workout for us," says Francis.
Mike Finn nods in agreement. "When we don't have a trainer, I have an hour and I pop down to the hotel gym and I think of something to do that's maybe effective, but it's nice having Conor there to tell us what to do and ensure we're doing it correctly. I can spend the entire 45 minutes I may have focusing on the workout, rather than thinking of what to do."
While touring means constant travel and thereby a lack of routine, having Murphy on tour brought a welcome element of routine to the guys amid this unorthodox lifestyle. They came to expect a daily workout, and regardless of what city they were in or how late at night a performance was taking place, that's what they got. Francis confirms he did some sort of workout with Murphy every single day of the tour.
The commitment was contagious, and others on the tour started joining their workouts. They note that Francis' photographer Thomas Falcone, who had never done a CrossFit workout prior to this tour, quickly became a regular at their workouts and is now fully committed to continuing CrossFit.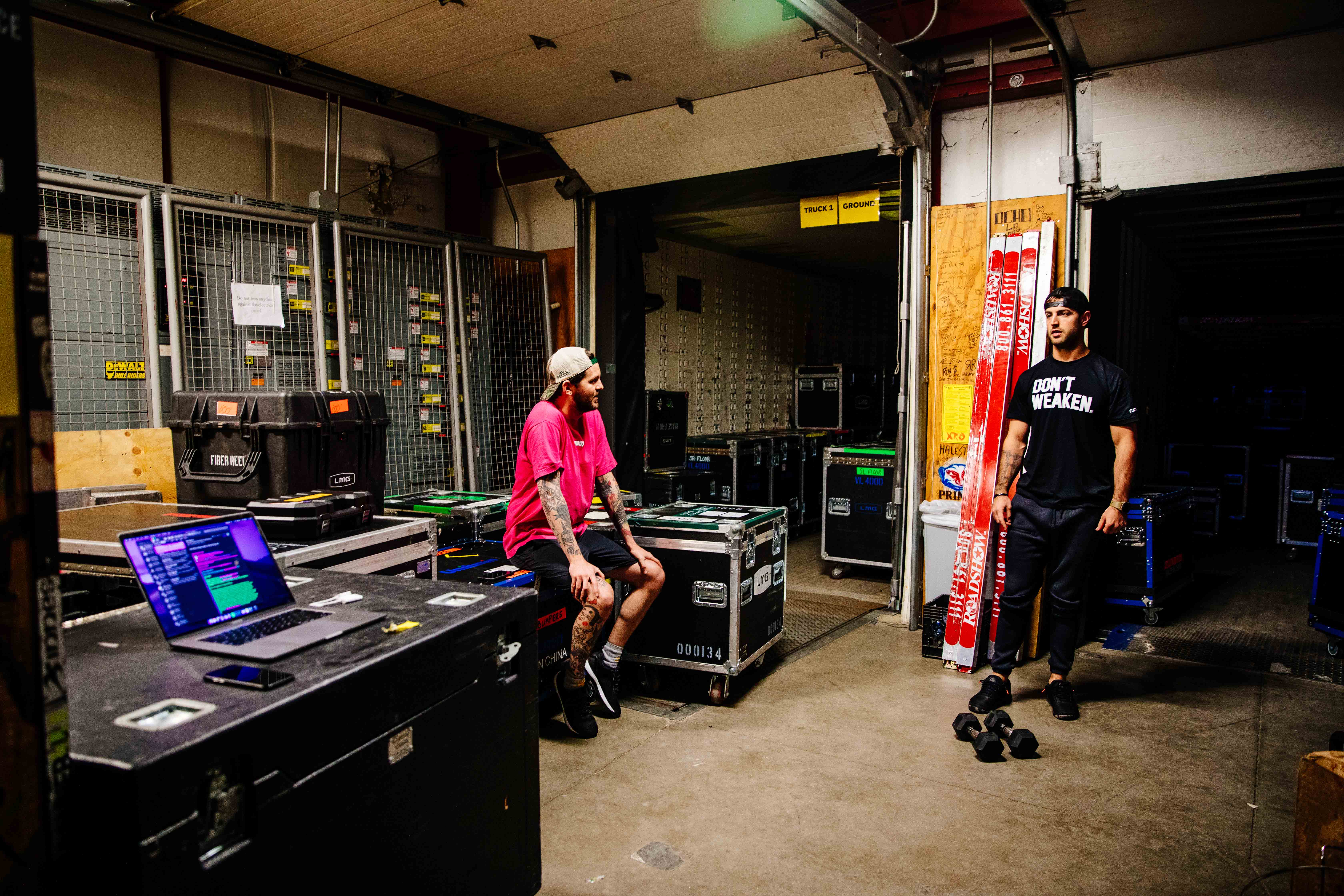 When asked how he programmed the workouts, Murphy says, "It was all typical CrossFit. It was functional movements scaled differently based on the different athletes' abilities."
"I would always have the day's programming planned out," he continues. "The difference with their lifestyles on tour, as opposed to a regular class workout, is that sometimes I would need to adapt the plan based on the venue or the time we ended up having. The biggest thing for me was to see how they were feeling each day. Dillon has to play a show so I have to make sure the workout leaves him feeling well and in a place to go do that. So sometimes, if he wasn't feeling well after a few tough workouts, we would do something really light for a day. But, every day, we did something to move."
Upon the start of the tour, Francis expressed a desire to increase his stamina in order to recuperate more quickly. "At the beginning, it would take me way longer to recover after a workout. But, with the consistency over time, it would only take me five minutes to recover and feel back to normal after a workout."
To gauge how their stamina was improving week to week, Murphy had the group regularly retest simple benchmarks, such as 50 air squats for time.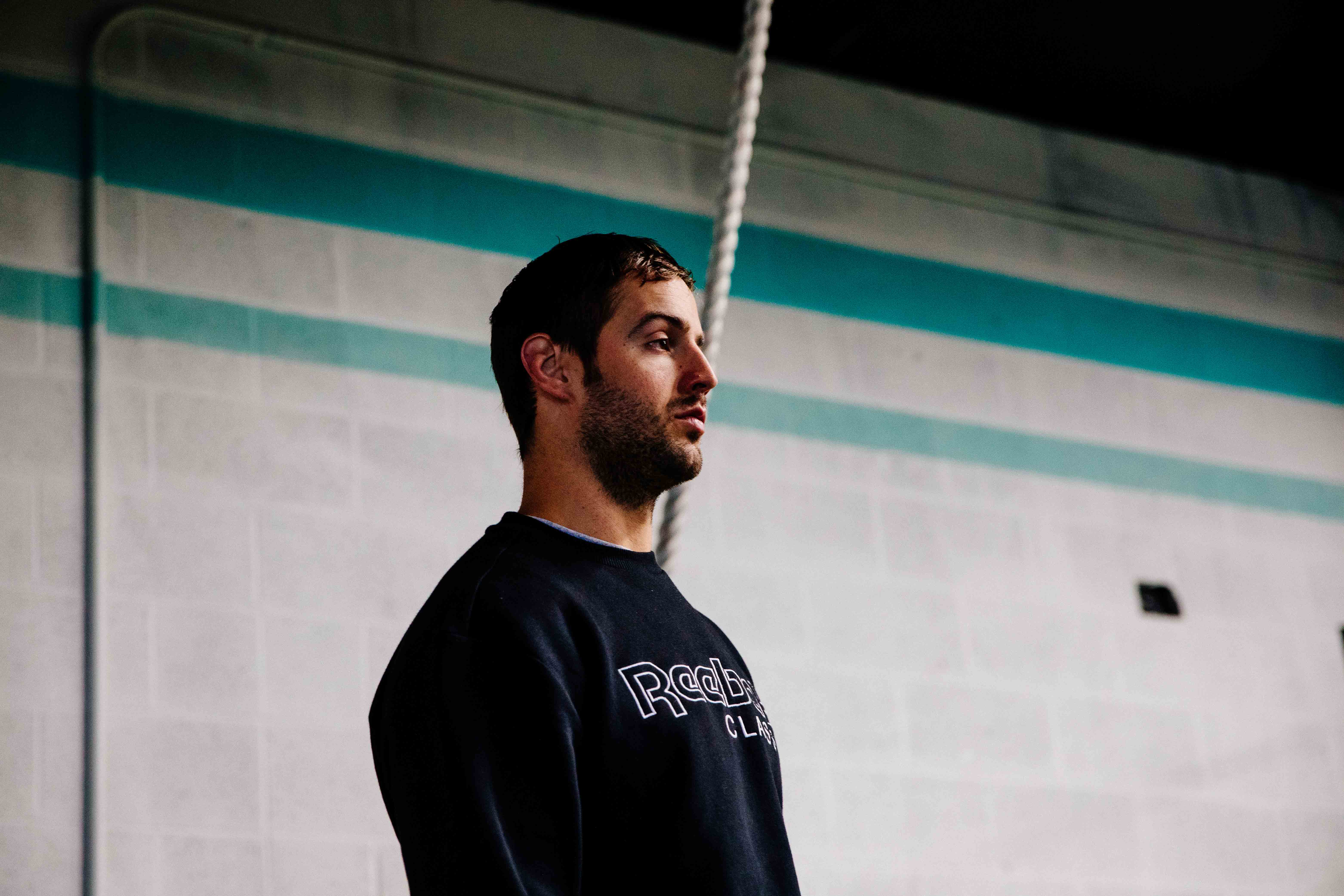 Recognizing that fitness is only one facet of health, Murphy also worked with Francis, Mike Finn and Falcone on improving their nutrition. All three have traveled on many tours at this point and attest that the late nights can often find people reaching for less-than-healthy options. But on this tour, Murphy worked directly with the catering department to ensure the group had access to healthy, whole foods. They were not sticking to one particular diet plan, but rather, replacing sugary food options and snacks with whole foods.
"Nothing we had was processed," says Murphy. "Even the carbohydrates and starches we'd have in the evening were whole and natural—sweet potatoes, rice, that kind of thing. We would fast until noon, doing just Bulletproof Coffee in the morning. Then, we'd eat some sort of salad with protein in the afternoon and have a big dinner at night. Eat as many vegetables as you want all day."
"We weren't drinking or carrying on or anything," adds Francis. "It was very health-oriented the whole time. Mike lost 20 pounds!"
"This is the longest I've ever stuck to a diet regiment since I started CrossFit six years ago," says Mike Finn. "There was a group accountability. If I was miserable or hungry and there was pizza in the front lounge, I would think about how I wasn't going to be the first one to break."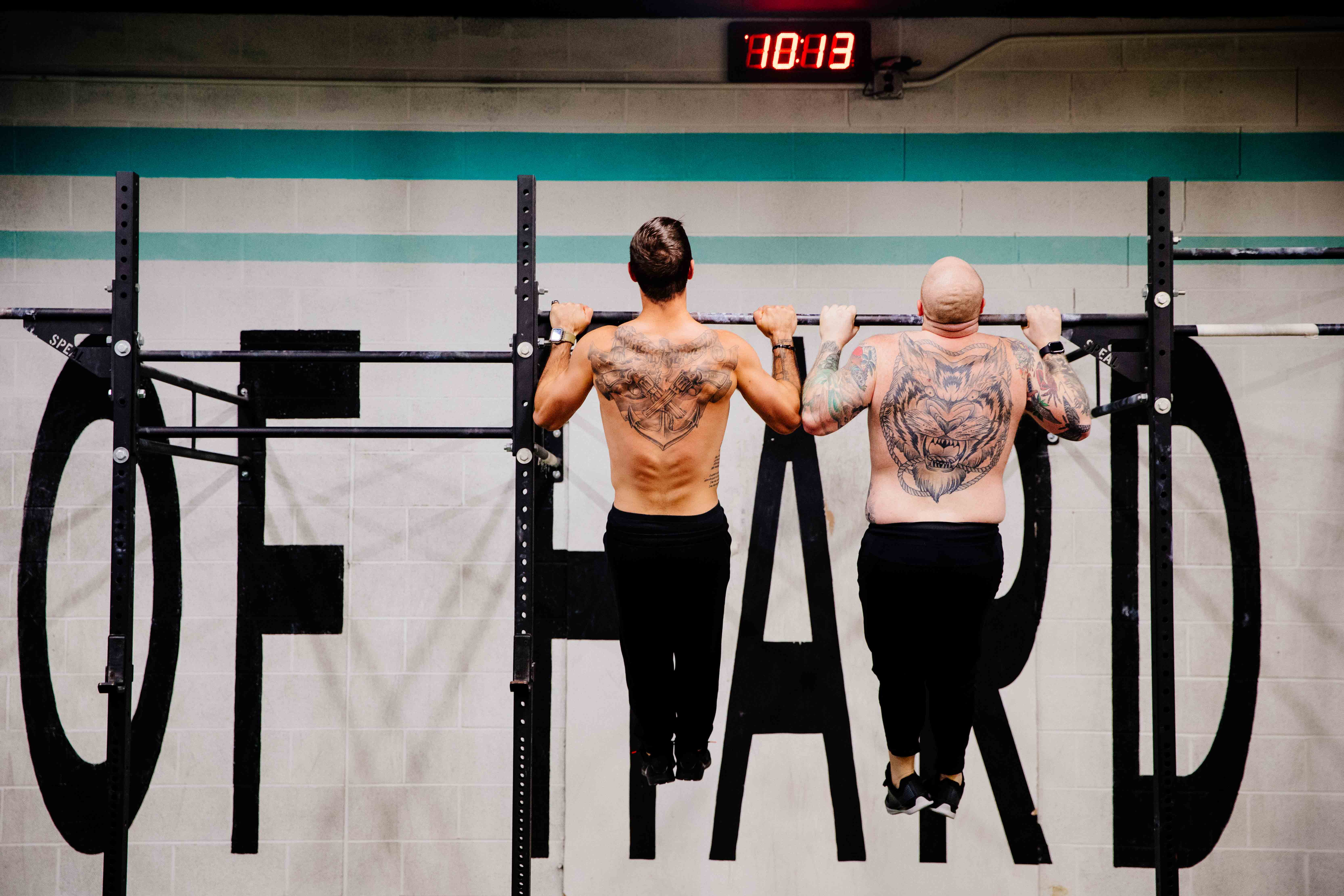 Francis says not drinking, eating healthier and consistently working out have left him recognizing noticeable changes in how his body feels and reacts. "The fact that I was able to wake up every day before almost everybody…I had never done that on a tour. Usually on a tour like that, I'd be up at 3 or 4 p.m."
Although the Lost My Mind Tour has wrapped, Francis plans to continue this health-oriented lifestyle, looking to keep things as unwavering as possible. "I'm going back home and I'm going to be working out at Reebok CrossFit LAB. When I went home for two days during the tour, I asked Conor to introduce me to the trainers over there. I wanted to do a one-on-one session to keep up what we were doing. He introduced me to Gunther [Klaus] who is really close to my house. The way he works out…I really enjoyed it."
Likewise, Murphy set up Falcone to take classes at WillyB CrossFit in Brooklyn. "I was fortunate enough to take both of the owners through their CrossFit Level 1 Seminar," says Murphy. "They are really good people over there. It's an awesome gym for Tom to keep getting acclimated to CrossFit at."
As for Murphy, while he has now returned to his job coaching classes at Reebok CrossFit ONE and leading seminars as a member of the CrossFit Seminar Staff, it's not without an increased respect for the group he spent the last month with. "I understand now how difficult the schedule can be for those who go on tour. Dillon finishes a show at midnight and bus call is around 2 a.m. And yet, he still wants to work out. He could make excuses but he doesn't. He understands the value in making his health a priority."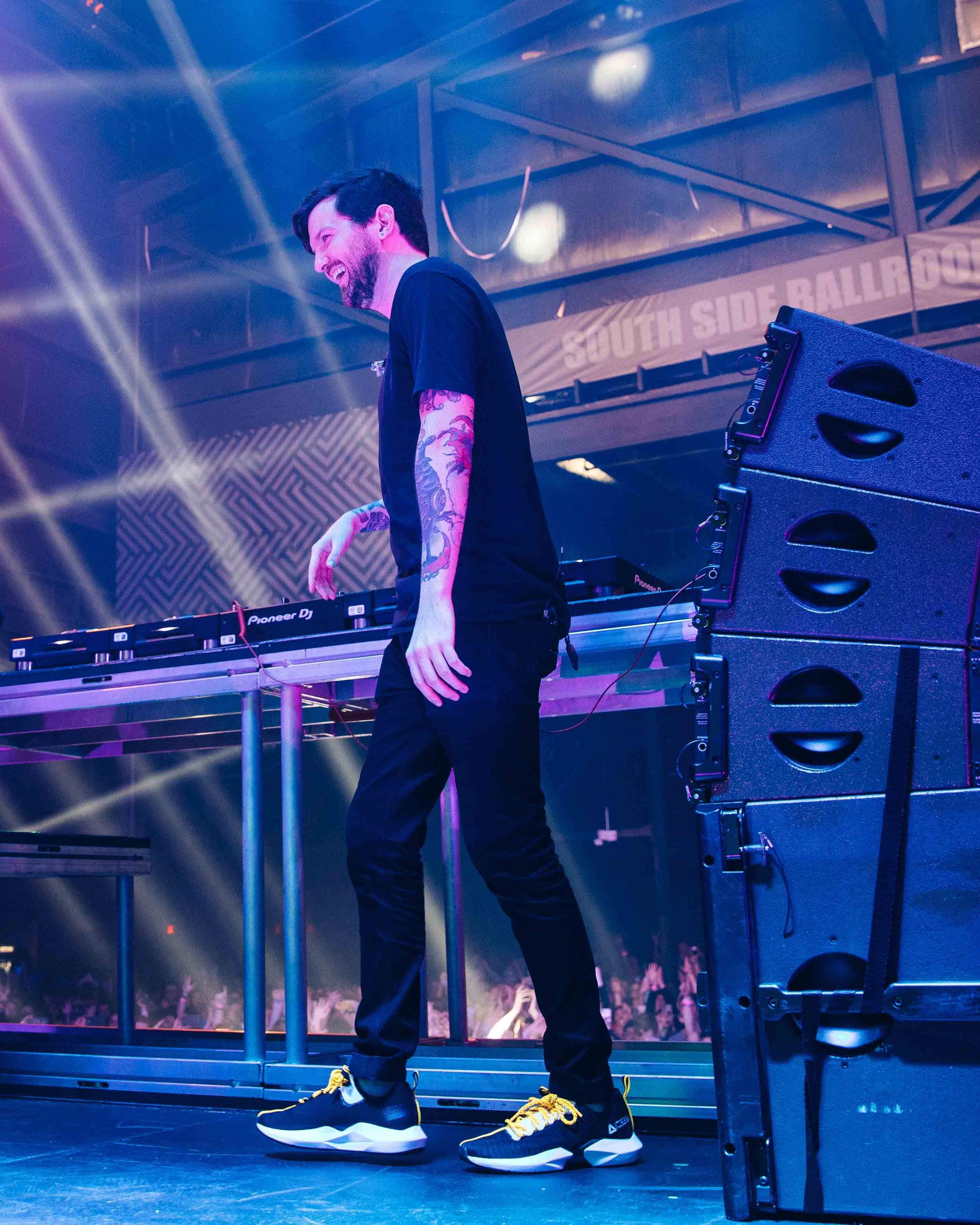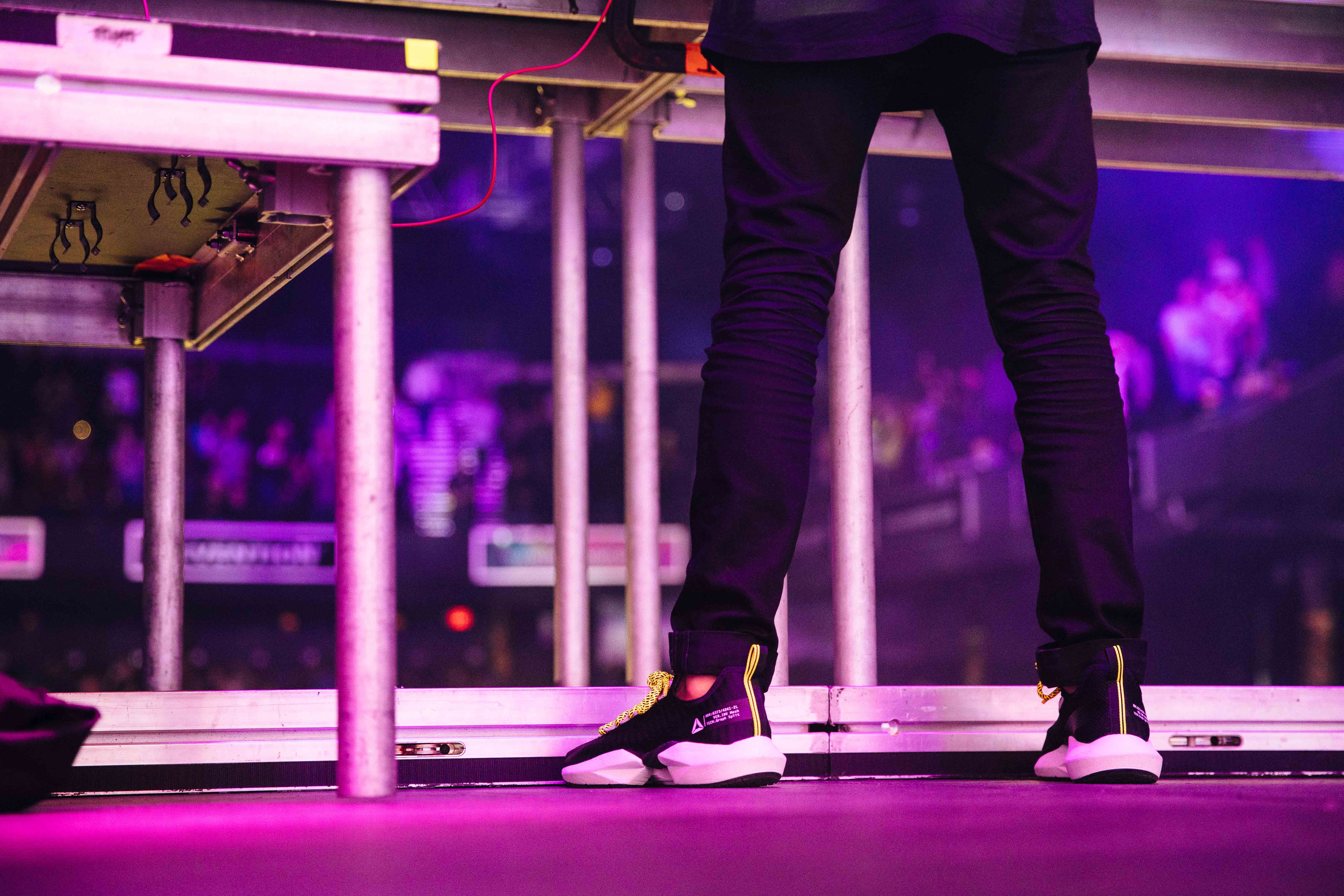 Francis is seen working out in the Reebok CrossFit Nano 8 and performing in the Reebok Sole Fury.