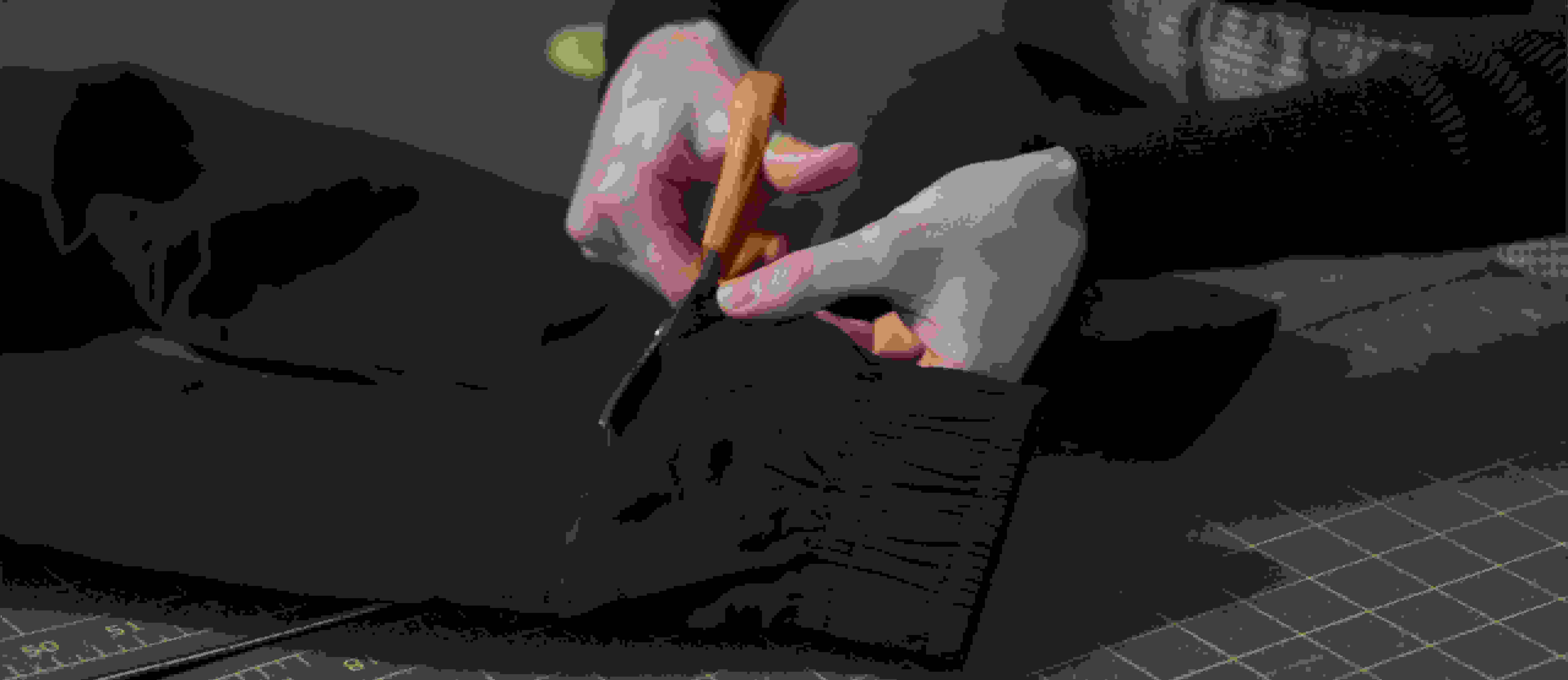 DIY Time! Learn How To Turn An Old Jacket Into A Crossbody Bag In Just Six Steps
Reebok graphic designer Nicole McLaughlin is showing how to re-use your old items and turn them into something new!
Seasons change, and with them comes the urge to purge our closets of all of our old jackets, pants, sneakers, etc. While it's always nice to do a little spring cleaning, don't get rid of all of these items just yet. There are so many ways to repurpose your old items and have them bring you joy again that you may not know yet.
That's why we enlisted an expert to show what you can do with your yet-to-be tossed wardrobe. Turning something old into something new is something Reebok Classic graphic designer
Nicole McLaughlin
is very passionate about—so passionate, in fact, that she spends most of her extra time on nights and weekends creating re-used and sustainable masterpieces.
"There is so much product already existing in the world that can be completely reimagined," she says. "We all tend to just buy something new when we feel like our closet is getting boring. There is so much opportunity within the things we already own!"
From slippers made of volleyballs to shorts made out of old Reebok hats, McLaughlin is definitely living the phrase "One person's trash is another person's treasure." She's also proven that there's an audience who is looking for sustainable inspiration while showcasing her repurposed and innovative designs to her 90k followers on Instagram.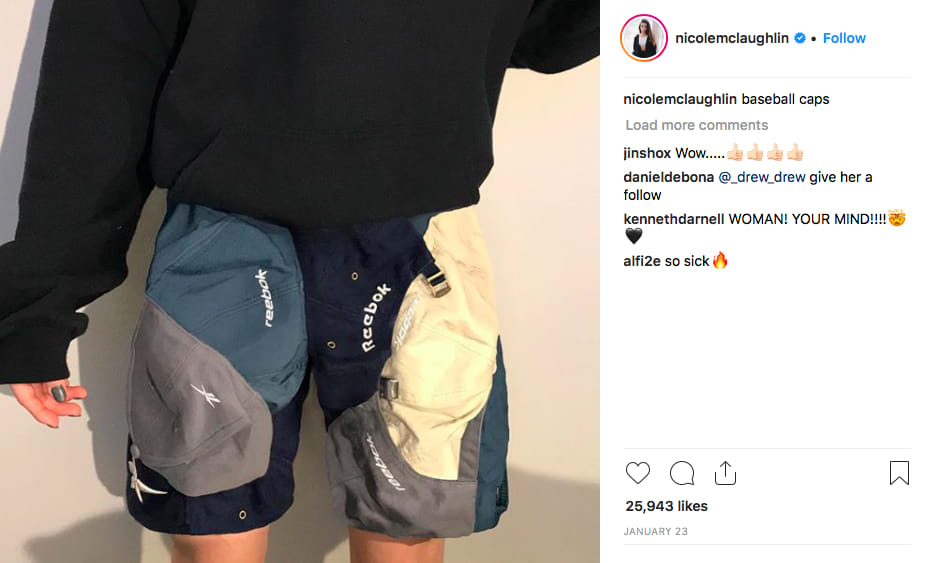 So we asked Mclaughlin to show us how to take a
Reebok track jacket
and turn it into a super simple and easy bag in just a few steps. She created the perfect bag for a night out that can hold just the right amount of stuff: your phone, cards, cash and maybe some makeup and you're good to go.
Step 1: Take the jacket and cut off the sleeves
Step 2: Chalk out your cut lines to 4 ½ for both sleeves
Step 3: Cut straight along the lines
Step 4: Sew the sleeves at the edges (inside out) and sew in a shoe lace from an old sneaker to use as the strap.
Step 5: Flip it right-side out and you're done!
Step 6: Don't forget to save ALL your scraps! There are so many other cool things you can make to use up the rest of the jacket!
Now while you may be thinking to yourself that you aren't sure what else you could create on your own, let your creativity lead you! That's how McLaughlin got started with her unique side hustle. She was looking for a creative outlet and just started experimenting.
"I kept getting ideas that I didn't know how to express. My background isn't in apparel or footwear design, but I wanted to learn! I started cutting up old clothes and shoes and hand sewing them back together just to see what it would look like."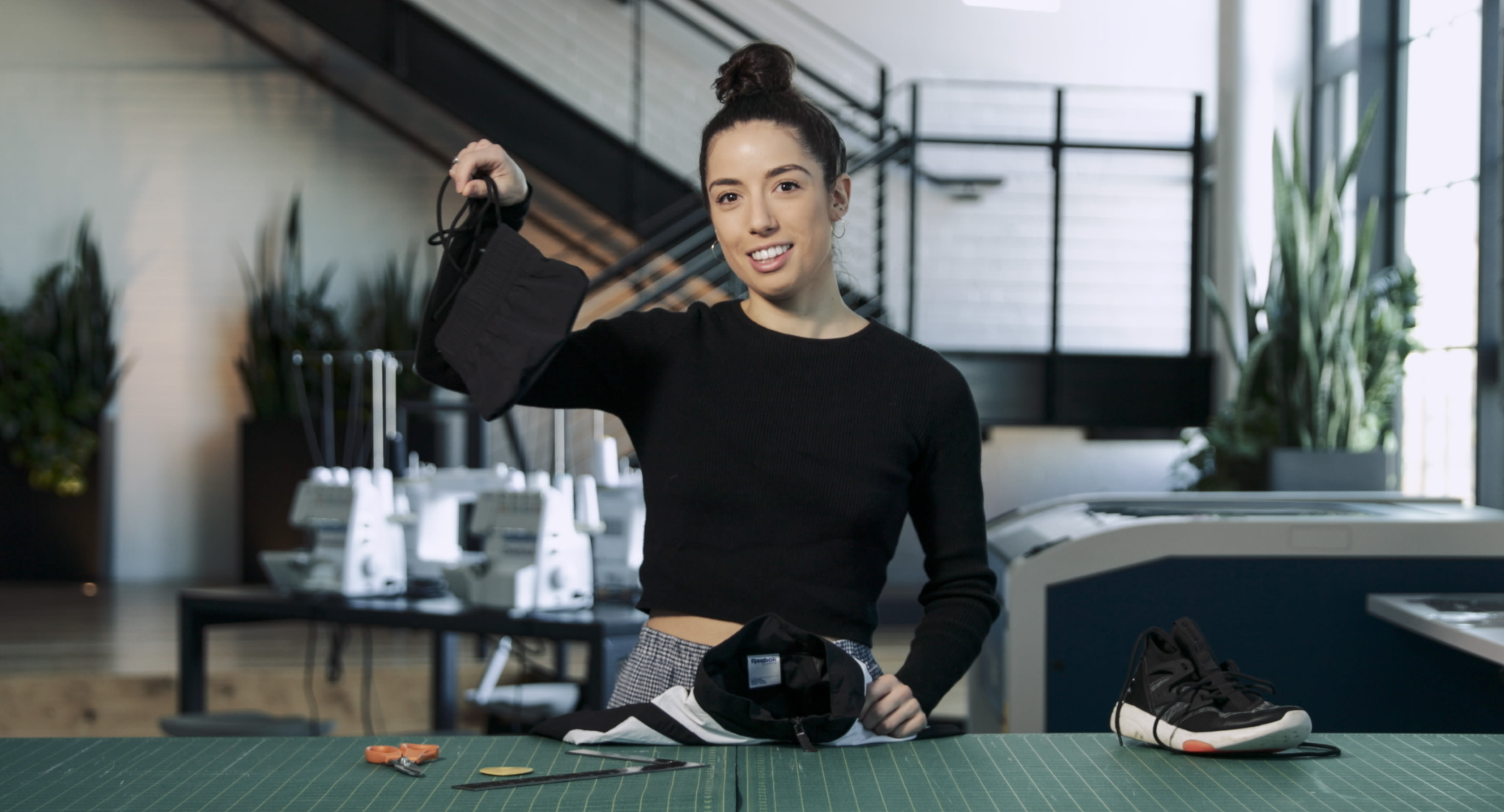 Working at a brand like Reebok that has such a rich heritage has played a key part in McLaughlin's desire to continue to create and use her imagination.
"Reebok's brand history and amazing archive has inspired me to take what's old and make it new," she says. "As a graphic designer, my job is mostly digital. My upcycling projects became a way that I can use my hands and step away from the computer and experience a new design process."
The same can be true for anyone. You can use what's around you as inspiration to drive you towards your next creation. McLaughlin says not to focus on perfection and just enjoy the process.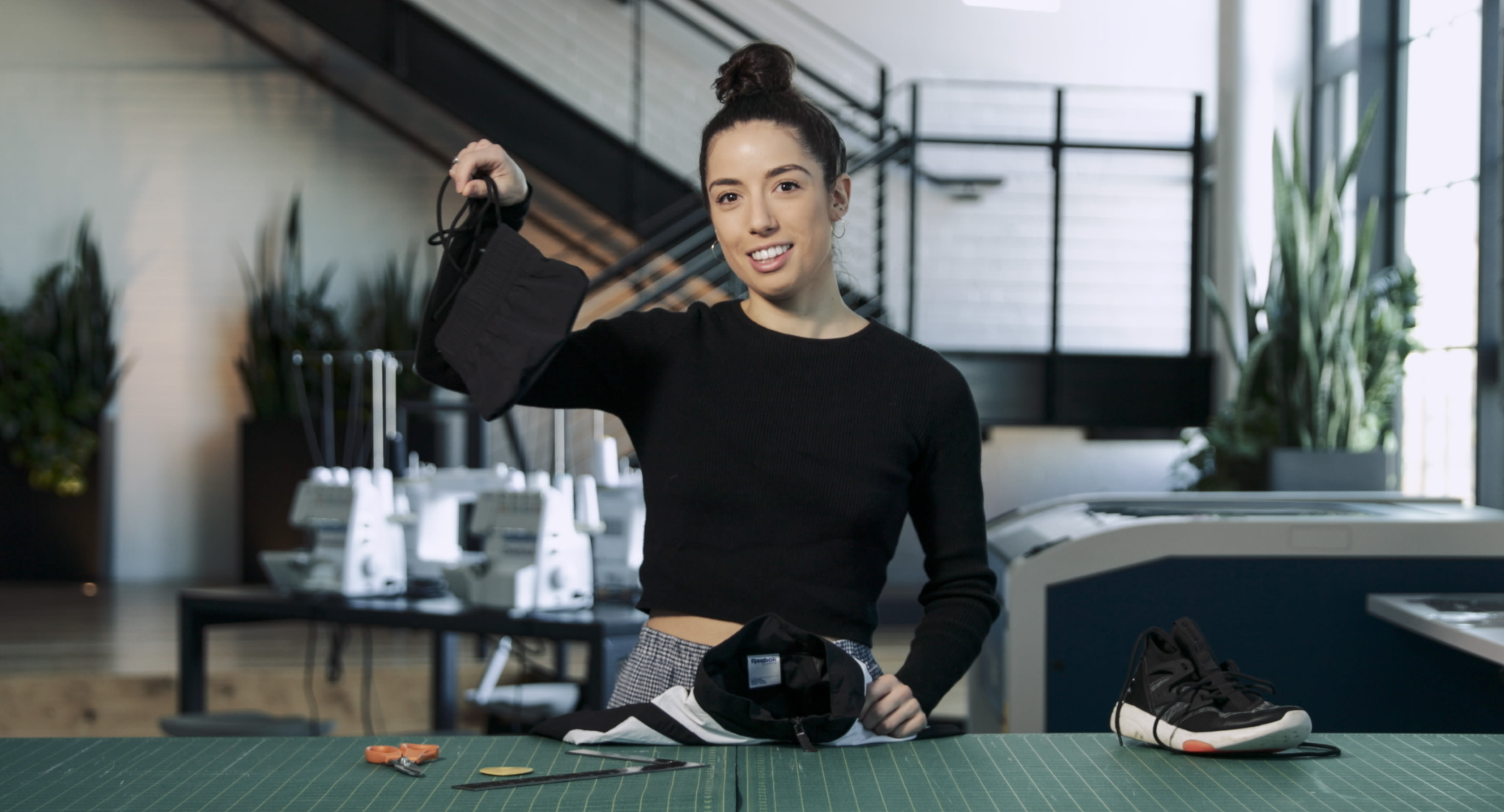 "I think the best way to get started is to not overthink it or be intimidated by the idea of failing. If you have an idea, explore it! It doesn't have to be perfect, it's just a way to get that idea out and the more you do it, the better you get."
As for what's next for McLaughlin and her unique creations, she says her dream is to make things in the furniture realm.
"I want to make chairs out of existing items like jackets or shoes." That may not exactly be something we'll be able to try at home, so start small with these tips, and let us know how you do.