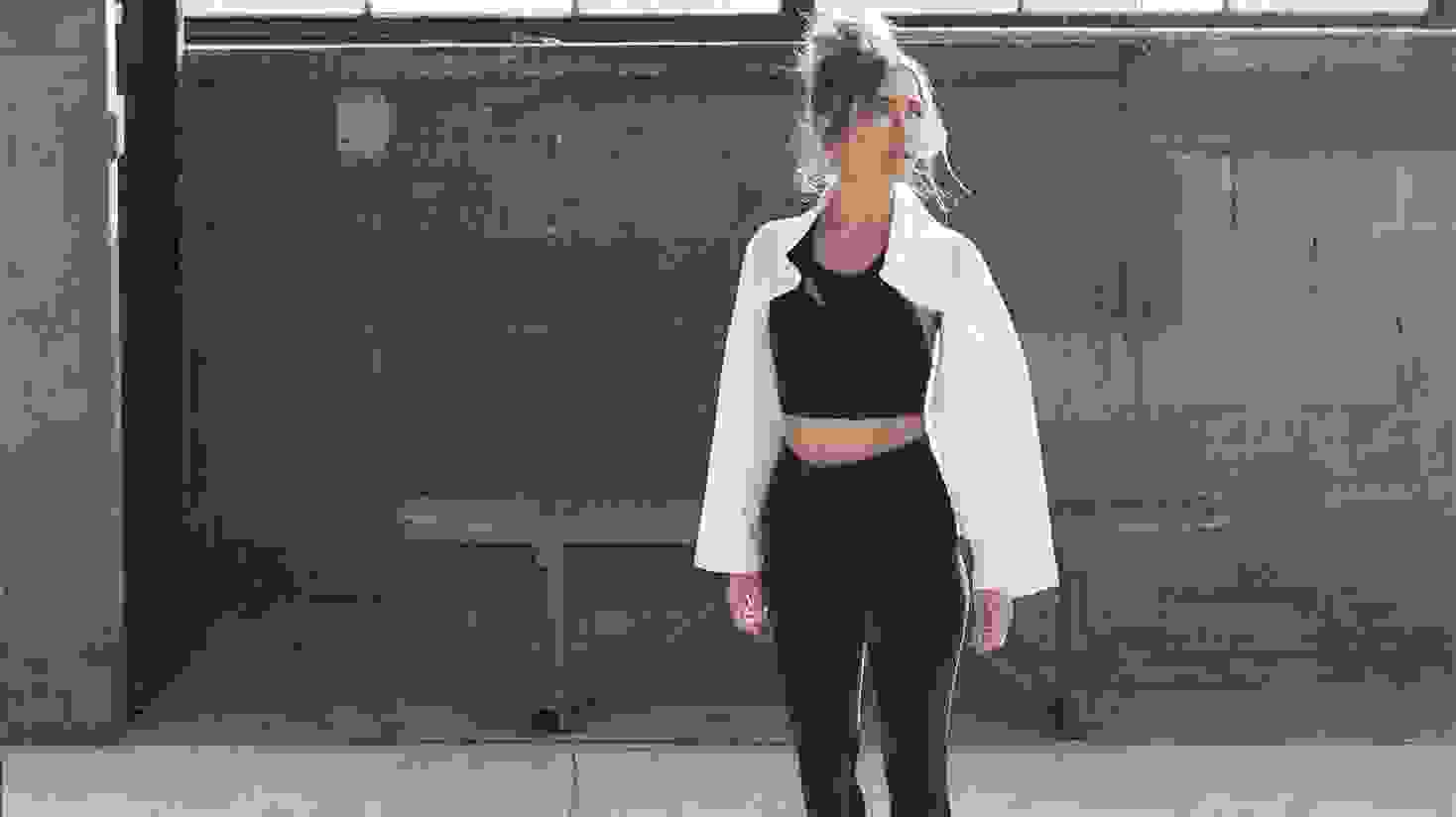 The Secrets Behind Kaitlyn Bristowe's Laid-Back, Healthy Lifestyle
She wears sneakers with everything and loves to get a good sweat in—yup, it turns out the star is just like us.
Over the past five years, we've watched Kaitlyn Bristowe give and receive countless roses, and rooted for her on and off our TVs. In that time, she's built her own empire by connecting with nearly two million fans on social media, and speaking to people in her podcast. Needless to say, she's busy, and her hustle includes lots of tips and tricks for staying healthy, focused, and calm (at least that's the goal) through every challenge. Reebok sat down with her to collect seven of her best insights around fitness, self-love, and style, so you can take her lead in channeling your inner badass.
1. Make fitness a priority.
"I'm on the road all the time, so I try and look up great workout classes around me in different cities. My go-tos are boxing, spin classes, and mixing in weights. Usually it's boxing 2-3 times a week, weight lifting 1-2 times a week, and then fitting spinning in when I can. I've just found that for me to feel stronger and better and get the best results, lifting weights really helps me."
2. But don't be afraid to stick with what you get the most out of—and love.
"I love classes. I'm not the person who goes to the gym by myself to lift weight. I need energy around me and a teacher telling me what to do. I just feel like I do better and work harder when there's more energy around me and I think I'm held more accountable when there's an instructor. I like to have direction. I can go do the cardio machines on my own, but I like to have the group fitness energy around me."
3. Embrace all the benefits of a fitness routine—not just the physical ones
"I never realized how important working out was to me until a few years ago. I danced my whole life, six days a week, and when I stopped dancing, I missed how good it had made me feel. I got back into working out about three or four years ago, and it makes a world of a difference for me in how I feel throughout my day, and it makes me make better choices in my eating which makes me feel better and then I sleep better. It also helps my mental health."
4. Try to focus on what your body is capable of, not what it looks like.
"Growing up, I always get mixed messages for my body positivity. I used to get teased for being small, and yet I was a ballerina and you were supposed to be small. To me, it was more about self love and working on loving my body over the years. Having a platform where people can comment on my body weight, I'm just more aware of my own self love and trying not listen to negativity. Now that I'm 33, I feel like I'm more mind blown and capable of what my body is capable of, instead of just what it looks like. Body image and self love is something that you have to constantly work on."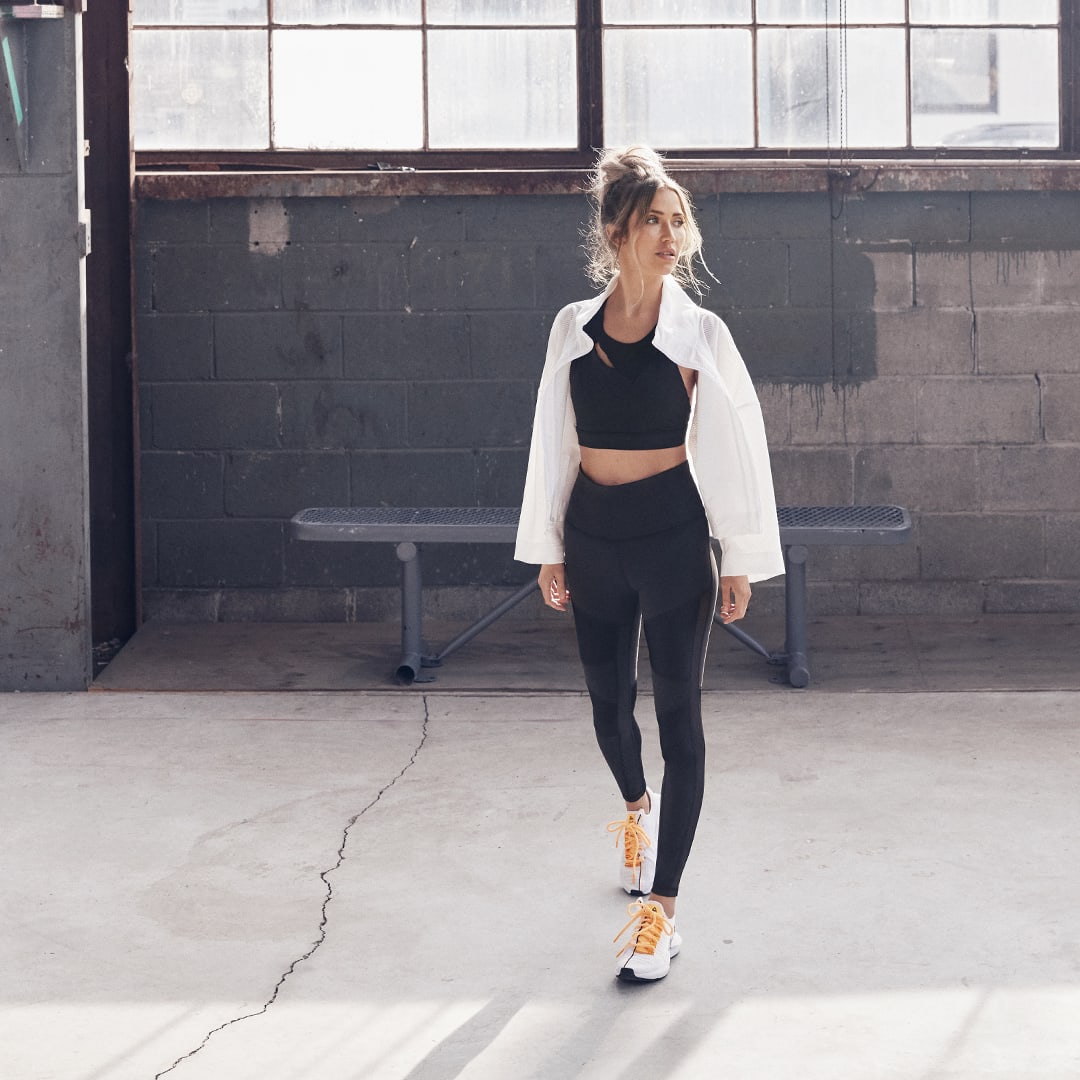 Reebok Lux High Rise Leggings, $60; reebok.com. Reebok Sole Fury, $90; reebok.com.
5. Sneakers always, always work.
"When I got out of the limo night one on the show, I asked if I could come out in sneakers and a backwards hat because that has always been my vibe. I don't know why but I feel sexier and trendier in a sneaker. I'm more comfortable in them, I can be myself in them. I like the more casual vibe in my daily life. Even on a date, if I can wear leggings and sneakers I will! I wouldn't wear a fancy dress with sneakers—although I did say that some day when I wear a wedding dress, I'd like to wear sneakers underneath," she says.
6. Never leave home without a deck of cards (trust!).
"I'm very big on routines, and I've perfected mine over the last four years of travel. I finally have a bit of routine when it comes to flying. I don't eat meat, so I find it really hard to find food in the airport that's healthy and substantial, and nutritious. So before I go to the airport I try to have a protein shake or protein waffles or eggs and toast, and then when I get to the airport I try to drink as much water as possible. I used to like to have wine on the plane but I've learned that it makes me feel so gross when I land that I just have to stay hydrated instead. And then I always have my undereye patches that I swear by. I always have my headphones with me. I always carry a deck of cards in my purse anywhere I go because I love playing cards and you never know where you can do it. I'll pull them out at a restaurant or in the airport. I carry a jade roller, collagen powder to put in my coffee, and my vitamins."
7. Your self-care routine is just as important as your fitness routine.
"I really believe in going to a therapist no matter where you are in your life just to talk through things that you may not have even realized were a problem. I try to really get quality rest, and for me, eight hours is very important to how I function in my days and how I am as a person. I count on a solid sleep for that, and I always meditate at least twice a day. All the meditations I listen to are always about gratitude because I think sometimes I forget all the blessings that I have in my life and that I'm doing what I love."
Reebok Unlocked is a loyalty program for those who never stop doing. Learn more and sign up here.