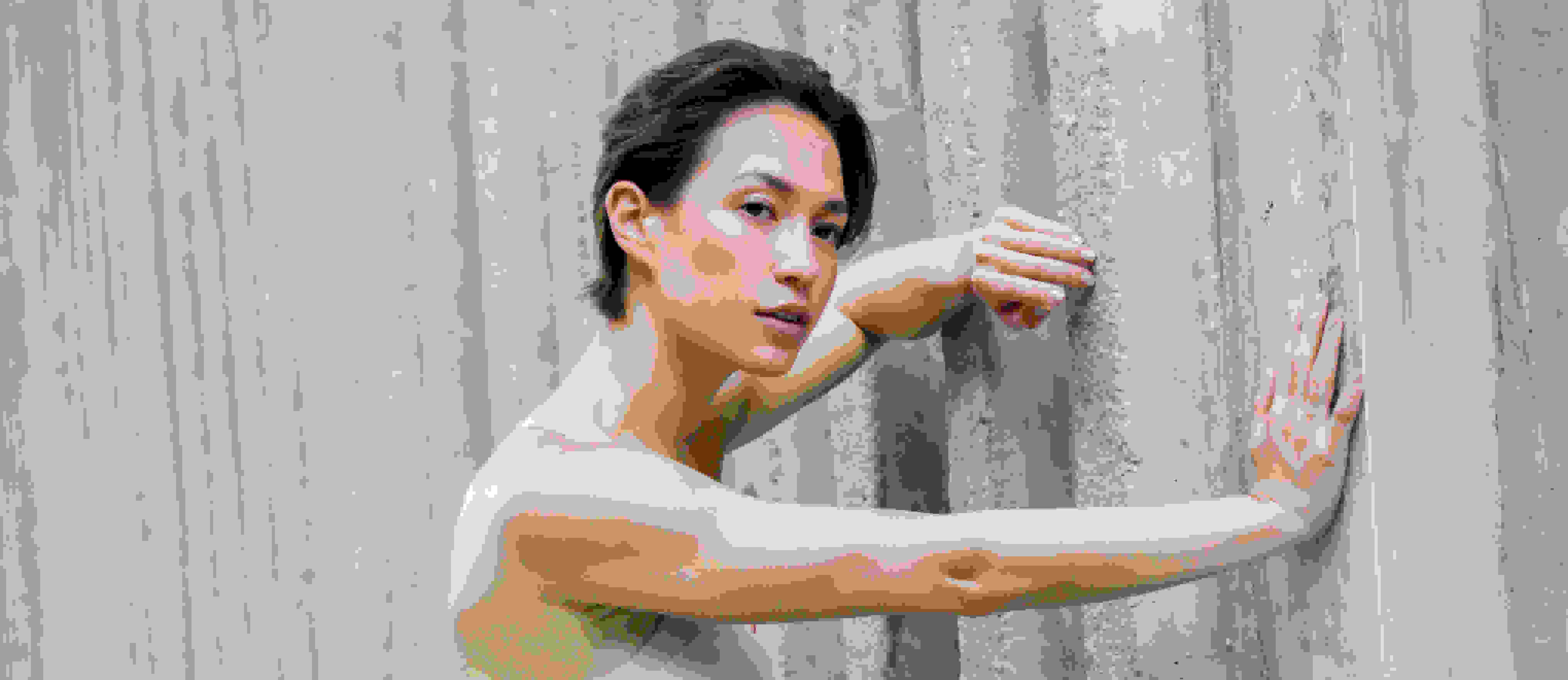 These On-The-Go Fitness Tips Will Come In Handy This Summer
Liv Lo is talking her online fitness program, how yoga can keep you grounded, and the routine to have while traveling.
For
Liv Lo
, fitness is personal. For Lo, no matter where life takes her—whether it's teaching a sold-out studio class in New York City or a workout retreat in Bali— health and wellness remain at the core of who she is.
After starting her career in modeling and eventually finding her passion for yoga, kicking off a TV hosting gig, becoming a brand ambassador for Reebok and most recently starting her own fitness program last year,
FitSphere
, Lo is on the go pretty much non-stop. A busy and hectic schedule is pretty normal for her, so starting her own online program that combines yoga and other forms of fitness that can be done from anywhere just made sense.
"FitSphere incorporates cross disciplines, like HIIT circuits or carrying fit spheres in a yoga class, to build muscle, burn fat, and increase cardiovascular activity for an optimal workout," she says.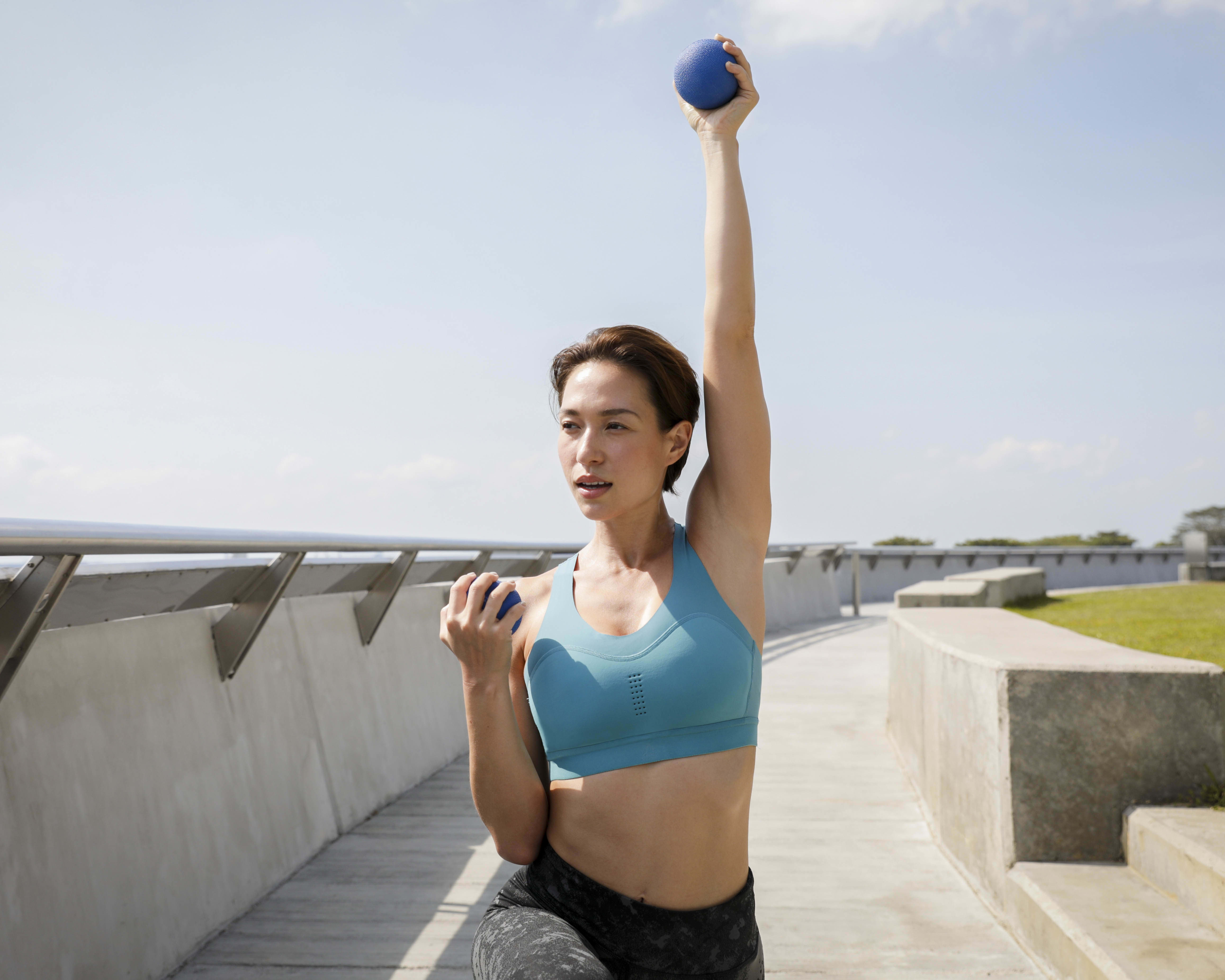 "A program will begin at foundation yoga postures such as lunge or squat for knowledge then building to use those same postures in a dynamic fashion. Think bicep curls in in resting warrior or standing overhead press to chair. Yoga itself gives us fantastic mind body balance and breathing, so incorporating strength training adds benefits that are lacking in a singular practice."
When traveling, you're dealing with time changes, new cultures and food options. Incorporating yoga into your workouts particularly while traveling can be important in keeping you centered.
"Yoga, just like any kind of exercise, is personal. It's important to find your fitness purpose and update it to stay motivated and inspired. Don't go to yoga expecting that you are going to be flexible or "good at it" if you have never done it before or have never spent an hour dedicated to stretching. Drop the ego and instead look to connect to yourself, your body and listen the nuances within. If you connect and listen in, you have done what you came there to do. It's that simple."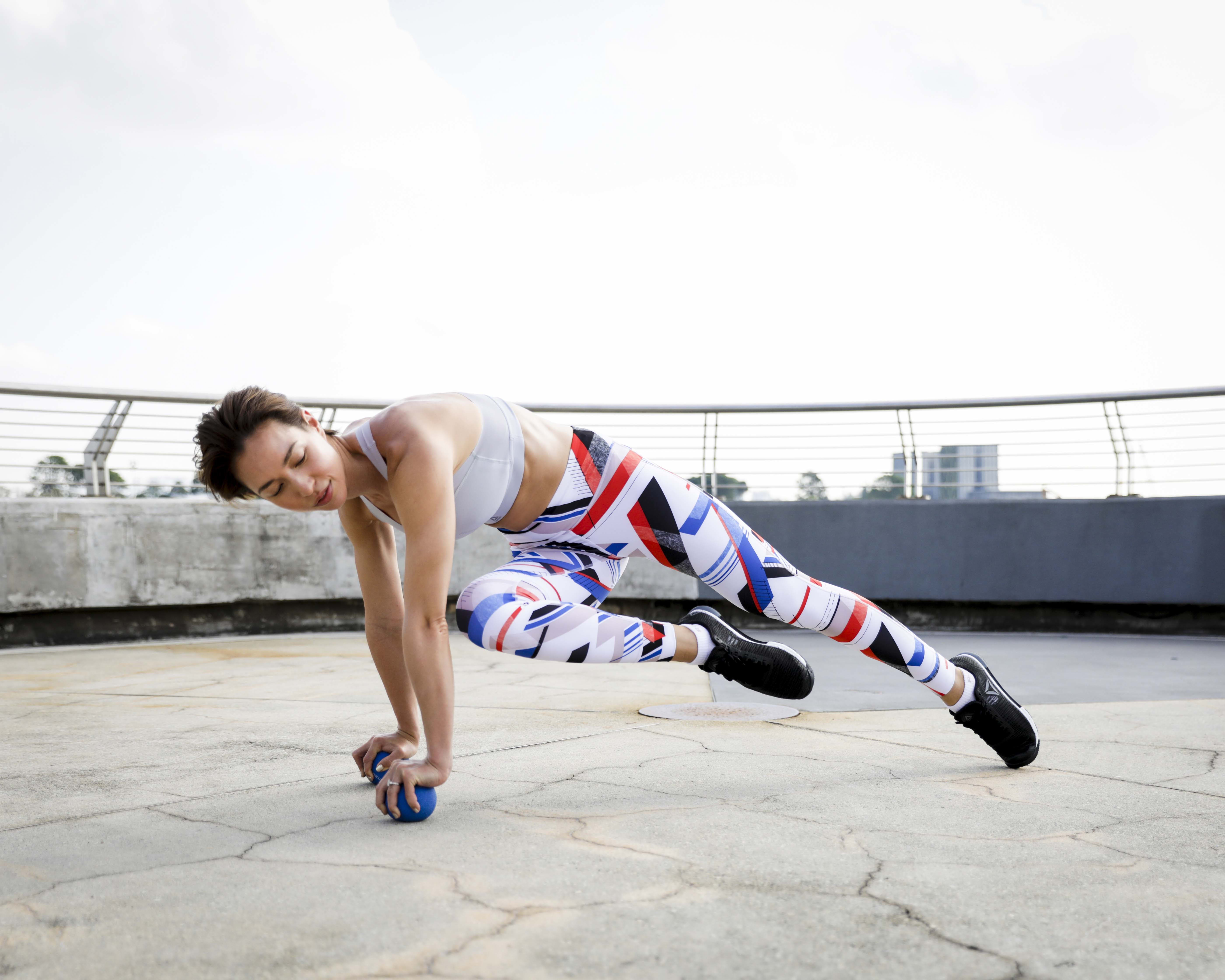 Through FitSphere Lo has created a unique global fitness community that focuses and promotes physical and mental well-being.
"At the center of FitSphere is health consciousness," she says. "Students enjoy increased awareness, mental, physical, and emotional well-being through self-practice or working out. As a community, and especially when we come together for an event or in-person class, we celebrate a wellness lifestyle that is uplifting, eco-conscious, and body positive."
Lo's also very active on social media, using her platform to speak to her audience in an authentic and meaningful way, constantly encouraging others to be themselves.
"I always believed Instagram to be my platform to be who I am. Perhaps the authenticity comes from telling my truth? It was not easy to open up in the beginning, but we are all human. As I shared people would respond with similar experiences which made feel less alienated and open to being vulnerable. I think there is a beauty in being yourself."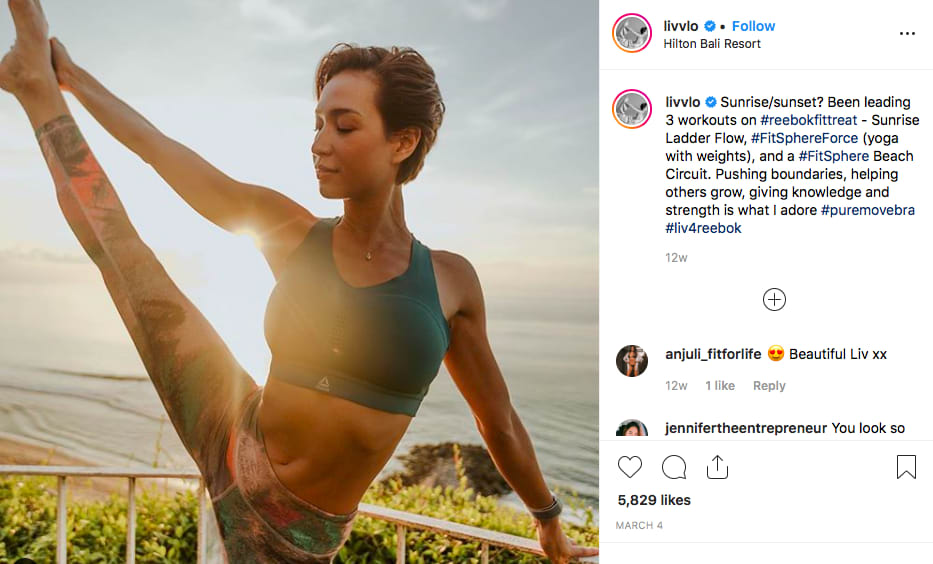 For her, the audience she's built is what pushes her forward and keeps her accountable.
"Fitness is at the center of my purpose. FitSphere and the community that has been built around it motivates me to keep doing what I am doing. I listen to people's feedback, reviews, likes, views, and comments because I know I am resonating with an audience and they are responding to me. If I can get just one person to be active and pick up FitSphere for life I am happy."
While programs like Fitsphere are great for those on the go there are also some basics you should keep in mind while traveling. Before she headed out on her next adventure around the world, Lo gave us her five tips to staying fit while on the move. Make sure to check these off your list for your next trip!
Plan your workouts.
"I am all about eliminating excuses because I have a plethora of them. I'm traveling from NYC to Hong Kong to Korea in one week, and instead of using that as an excuse, I plan to catch two workouts Monday, Tuesday, and a hike in Hong Kong, so when I am back in a week's time I won't have jumped off the band wagon and I'll still be able to get in three workouts for the week when home."
Pack your gear.
"I never travel without it! Shoes, socks, leggings, bras, tops, a reusable water bottle and a gym bag for it all. Better to have it and not need it than need it and not have it. Plus, if I don't use them the guilt is real."
Move after a plane.
"Constant travel really can run me down, but I keep my energy up by keeping my blood moving and sweating out toxins and bloating after a plane. Hard things become harder if I grow weaker, so I always boost my immunity with a FitSphere routine. I do what I need whether it be to stretch, sweat, breathe, or move. It's important! Plus, who wouldn't want to mold their butt back into shape after a long journey or twist and stretch to get rid of any lower back ache. Makes perfect sense to me!"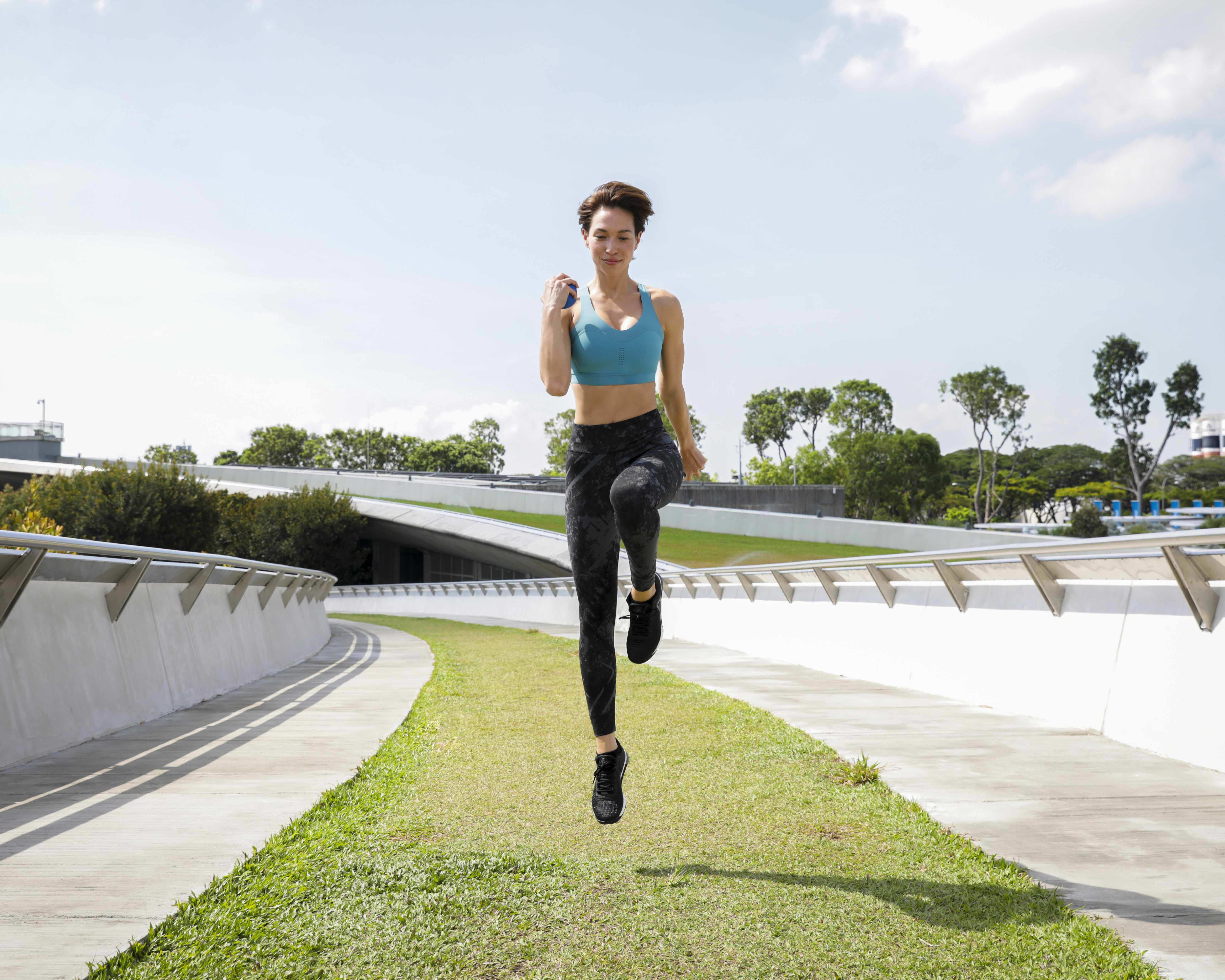 Meet up friends with for a healthy date
"They are the best accountability and most exciting way to catch up, be healthy, and explore a new city."
Adequate sleep and hydration are key
"You need both to achieve 1-4. I have an entire kit of tricks from a neck pillow to head phones to make sure I catch my snoozes comfortably in flight. No matter what class you are in, fill up a reusable water bottle so you don't have to depend on awkward service times and wasting loads of plastic. If I land super early, I'll also get in a quick nap before charging forward with my day."