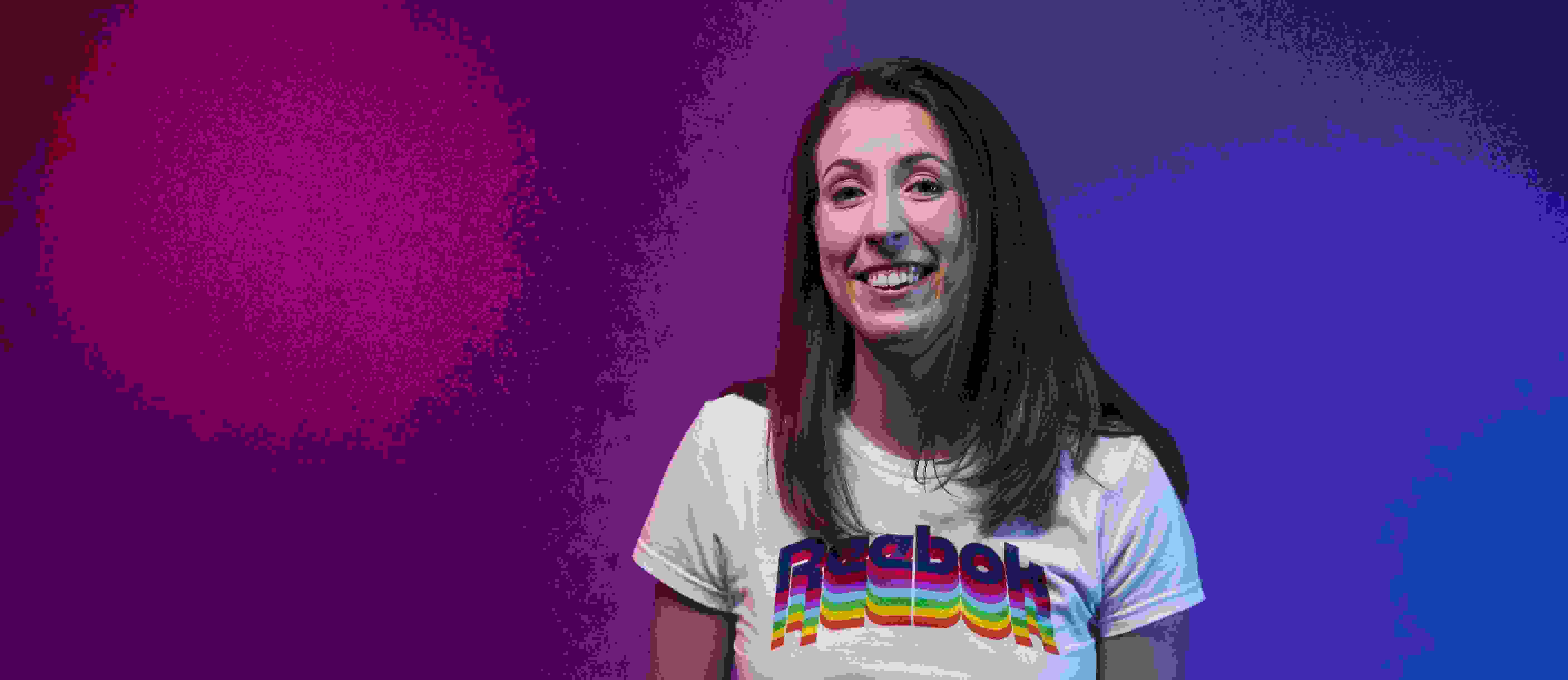 How This Marathoner Persevered Through Injury
As Reebok and Fenway Health partner for Pride Month, patient Sam Bellissimo shares how the non-profit was there for her during one of her most difficult times as an athlete.
Imagine fundraising and training for a marathon for months on end, logging the miles to reach 26.2 and pushing yourself to accomplish a goal not many can say they have, and then having that dream cut short and taken from you.
For runner Sam Bellisimo, that's exactly what happened. Mere weeks away from running the marathon in Boston, Sam suffered a brutal injury that kept her from crossing that coveted finish line and hearing those cheers she had worked so hard for. It was devastating.
"The marathon was in April, and I started to experience some pain in early March but I ran through it," she says. "It wasn't until I did a twenty-mile run and was in a good amount of pain and the next day I woke up and I couldn't walk. Later that week I went to a running doctor who ultimately determined that if I ran the marathon my femur would suffer irreparable damage and snap in half."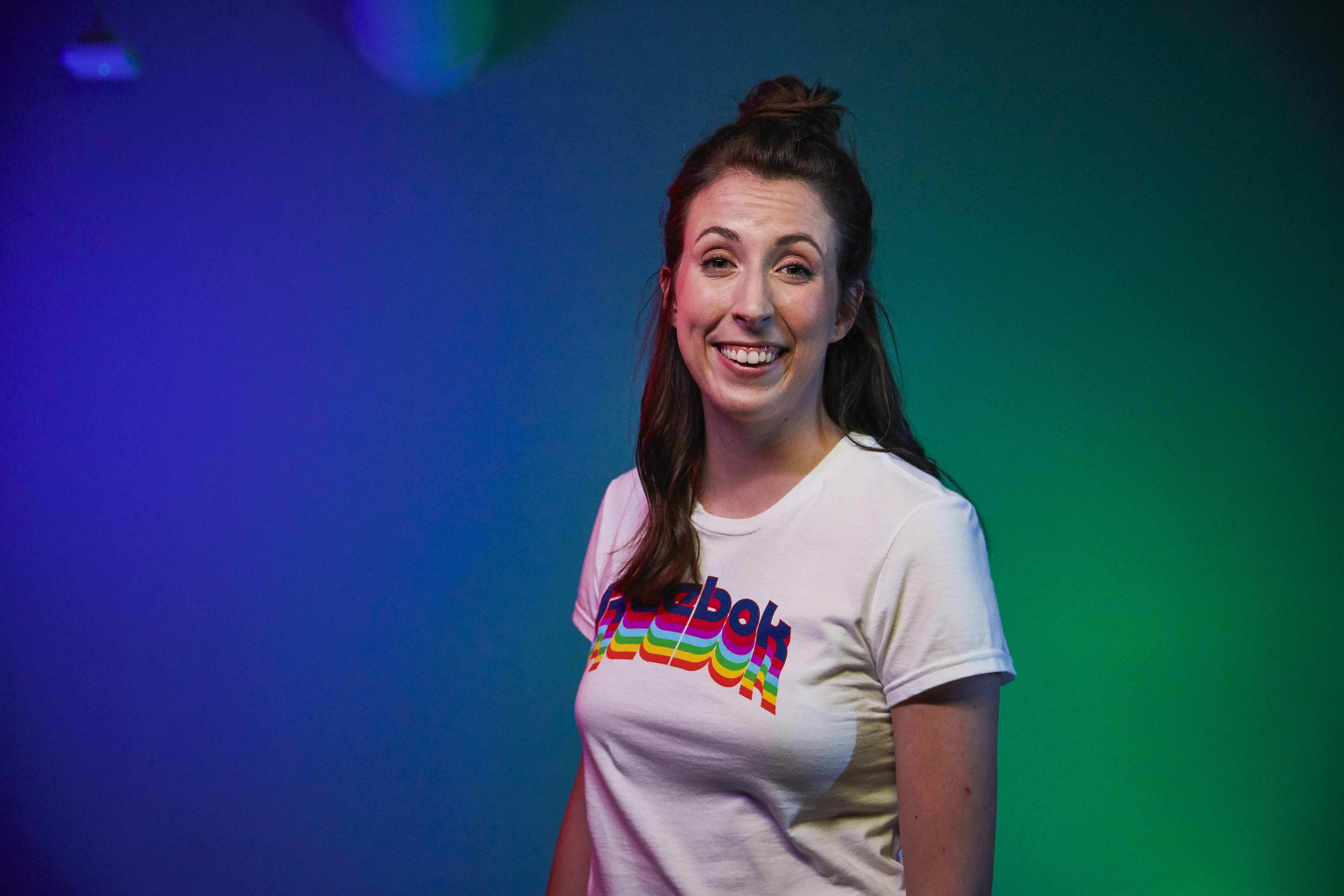 The injury ended up being a femoral fracture, a devastating blow for anyone, but especially for a runner. Luckily for Bellissimo, she had the support she needed to get her through it. She had been rallying her personal troops since December, when she had decided to fundraise for a cause that meant something to her in order to earn entry into the marathon.
"As I was looking at the list of organizations that you could fundraise for there were a lot of good causes but that I didn't identify with personally," she says. "I'm a patient at Fenway Health, and when I dug deep on their website, I found out they had a team. Even though it was only three people, I took my chances."
Fenway Health
, a non-profit that supports the wellbeing of over 28,000 LGBTQ patients, had provided Bellissimo and her teammates with a training coach, fundraising assistance and a representative to give advice. So, on the fateful day in March when Bellissimo woke up scared and unable to walk, she knew exactly who to call first.
"The first thing I did was reach out to the Fenway Health representative and she responded back within a minute. Her immediate response wasn't 'Ok, well that sucks. "It was 'I'm going to call the marathon right now to see if they can get you in a wheelchair or you can be on crutches and do it.' Immediately her mind was working to provide alternatives for me because she and Fenway Health were so committed to me."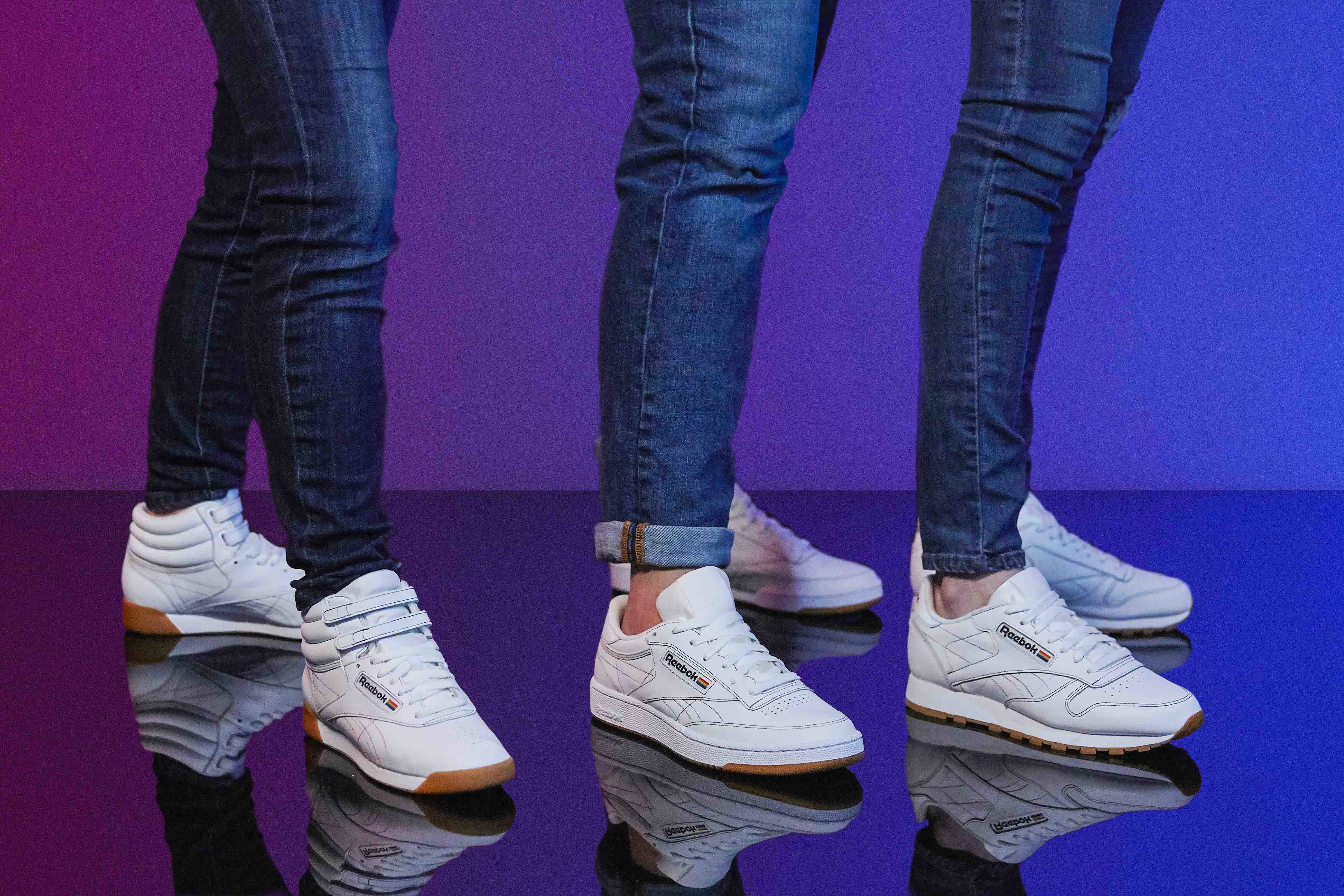 Bellissimo felt the support from her team during an incredibly difficult time and that's what made her want to make sure to be there on the sidelines on the big day, cheering them on.
"One of the hardest things I've ever had to do is go to the marathon and be on the course after putting in such hard work training and fundraising. But I knew as hard as I had worked to do all of that, my teammates had done the same and I was immensely proud of all that we had done together."
Even post-marathon, Bellissmo remains a dedicated patient to Fenway Health as they continue to treat her injury and recovery both physically and mentally.
"It's come full circle in that the organization that I fundraised for they're also helping treat my leg and helping address my mental aggravation," she says.
In celebration of Fenway's important work, the LGBTQ community, and Reebok's recently released
Pride collection
, Reebok is partnering with Fenway Health by donating a portion of the proceeds from the collection—up to $50,000—to Fenway Health. The collection includes three different sneakers with rainbow stitching and an array of t-shirts and accessories.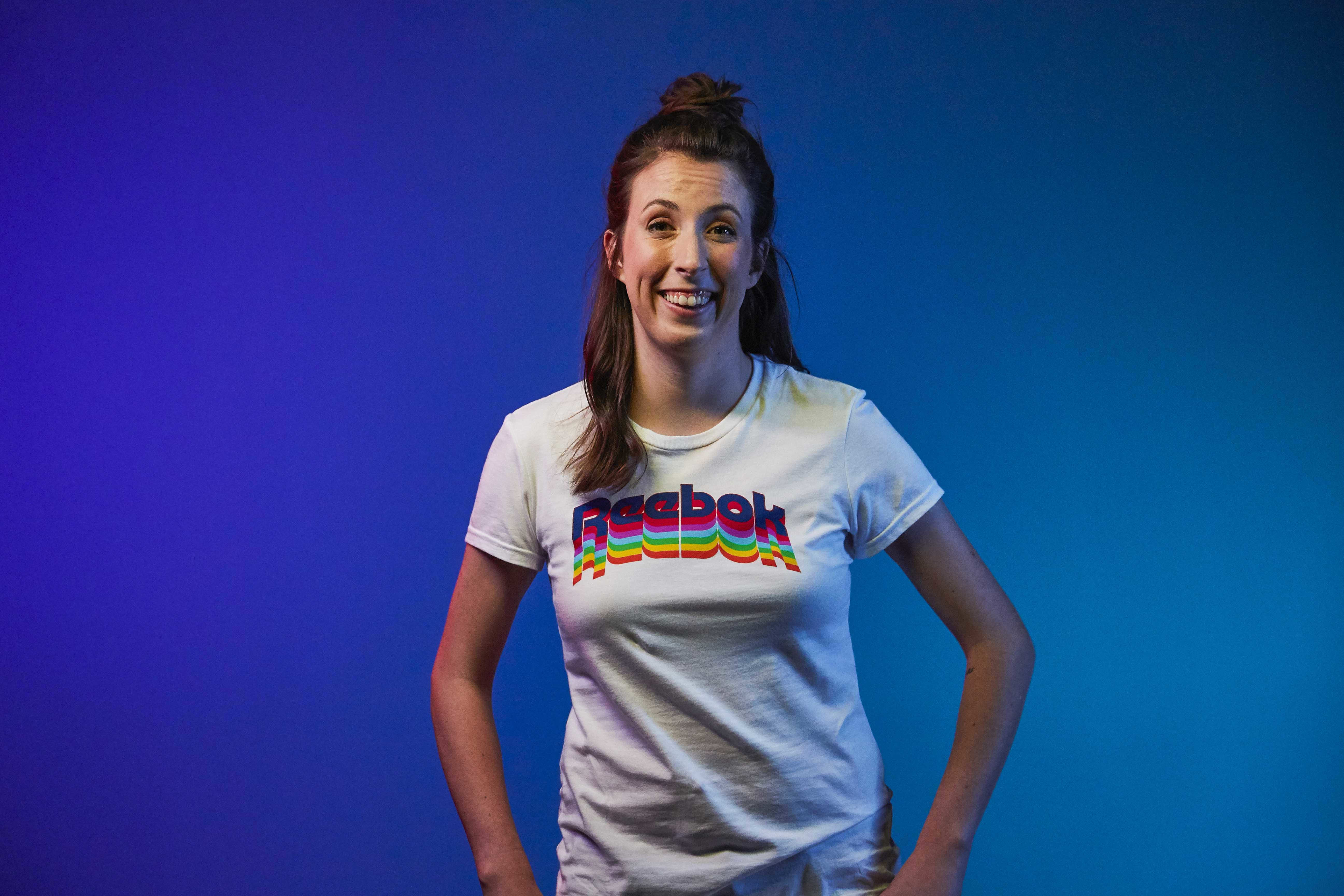 "It's important for Reebok and Fenway to partner for initiatives like this, to provide visibility to organizations like Fenway that aren't always recognized in the same way that larger corporations are," she says.
For Bellissimo, Pride Month in June is truly about inclusion and acceptance.
"Last year I volunteered at the parade because I didn't have any LGBT+ friends that I could attend with so I figured volunteering was a good way to be involved without feeling isolated. But this year I decided that Pride is all about acceptance of all people, all identities. So I took the initiative into my own hands and I'm hosting a Pride brunch before the parade with folks who may not outwardly identify as LGBTQ, but who are allies because that's such a fundamentally important piece of the puzzle."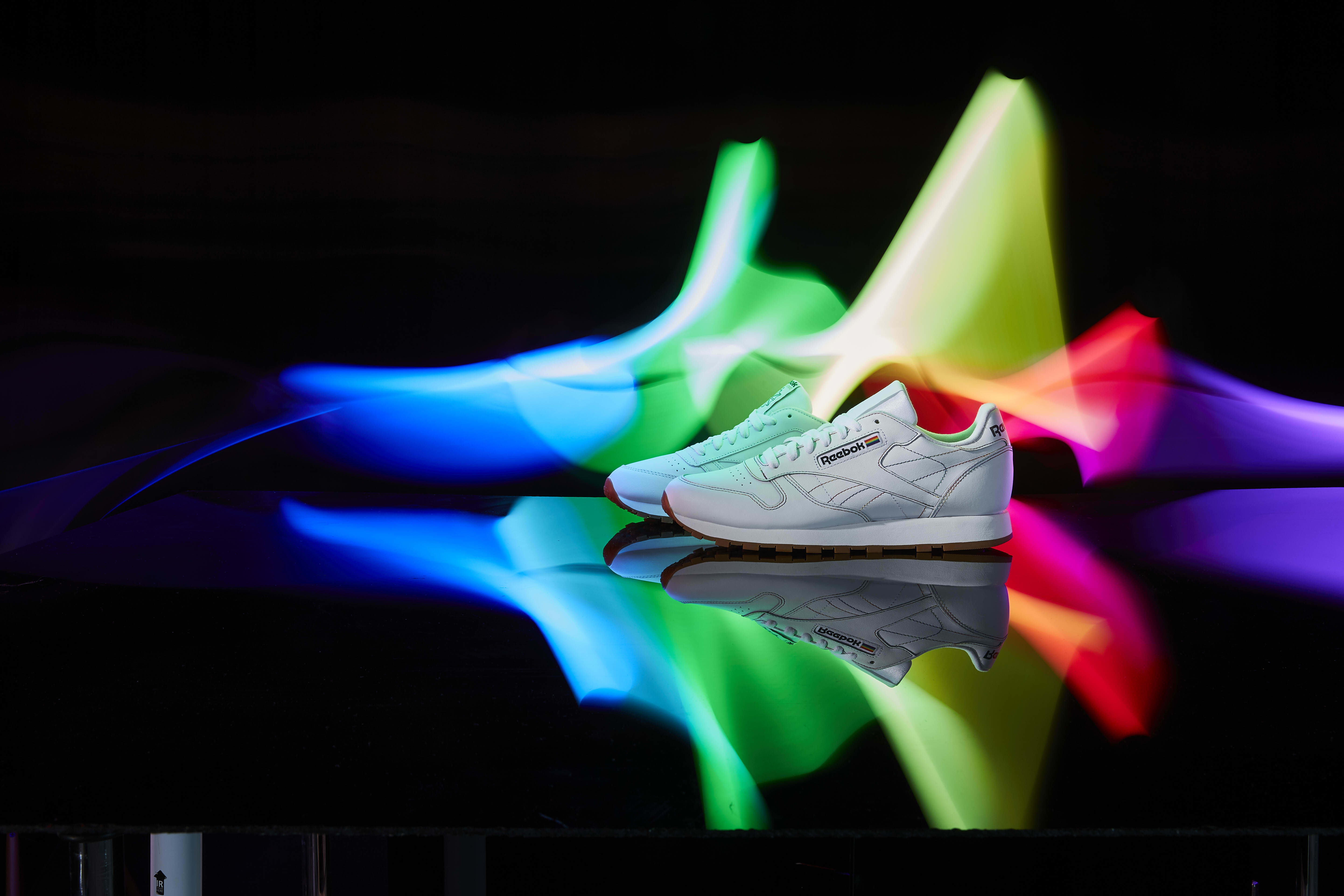 As progress can move the LGBTQ community, Bellissimo says there is still so much more to be done on a broader scale so that everyone is doing their part.
"A fundamental part of any kind of progress is being intersectional about it. So not catering to one kind of person or how that person identifies but going across the entire group and making sure all voices are heard."
To see Reebok's entire Pride Collection,
click here
.