Annie Thorisdottir Programmed This WOD To Showcase the Nano 9's New Features
The best thing about getting killer new shoes is putting them to the test, no?
A year and a half after the release of the Nano 8, Reebok has launched the newest iteration of the popular training shoe franchise. Introducing the Reebok CrossFit Nano 9, which launched today.
While the majority of us have been anxiously awaiting this release (and may have clicked 'Add to cart' first thing when we woke up this morning), there are a few individuals who have been wearing and testing the Nano 9 for months now. Two-Time Fittest Woman On Earth Annie Thorisdottir is one of those lucky ones!
"I can tell people now?!" laughs Thorisdottir. "I've trained in the Nano 9 a lot. I think people are going to love it!"
The Nano 1.0 was released in 2010, at which point it became the first-ever sneaker designed specifically for CrossFit. The goal: create a shoe capable of withstanding the variety of movements that CrossFit's programming entails. Now nine versions of the shoe later, the Nano 9 is even more equipped to handle everything from Olympic lifts to sprints to rope climbs so athletes are not forced to swap out their shoes every other day of the week.
What separates the Nano 9 from Nano iterations of years' past?
"It's more flexible," says Thorisdottir, who notes that the added flexibility gives the shoe a more comfortable feel. "You don't have to break in the Nano 9. It was comfortable and easy on my feet from the moment I first put it on. That's key for any movement that involves jumping."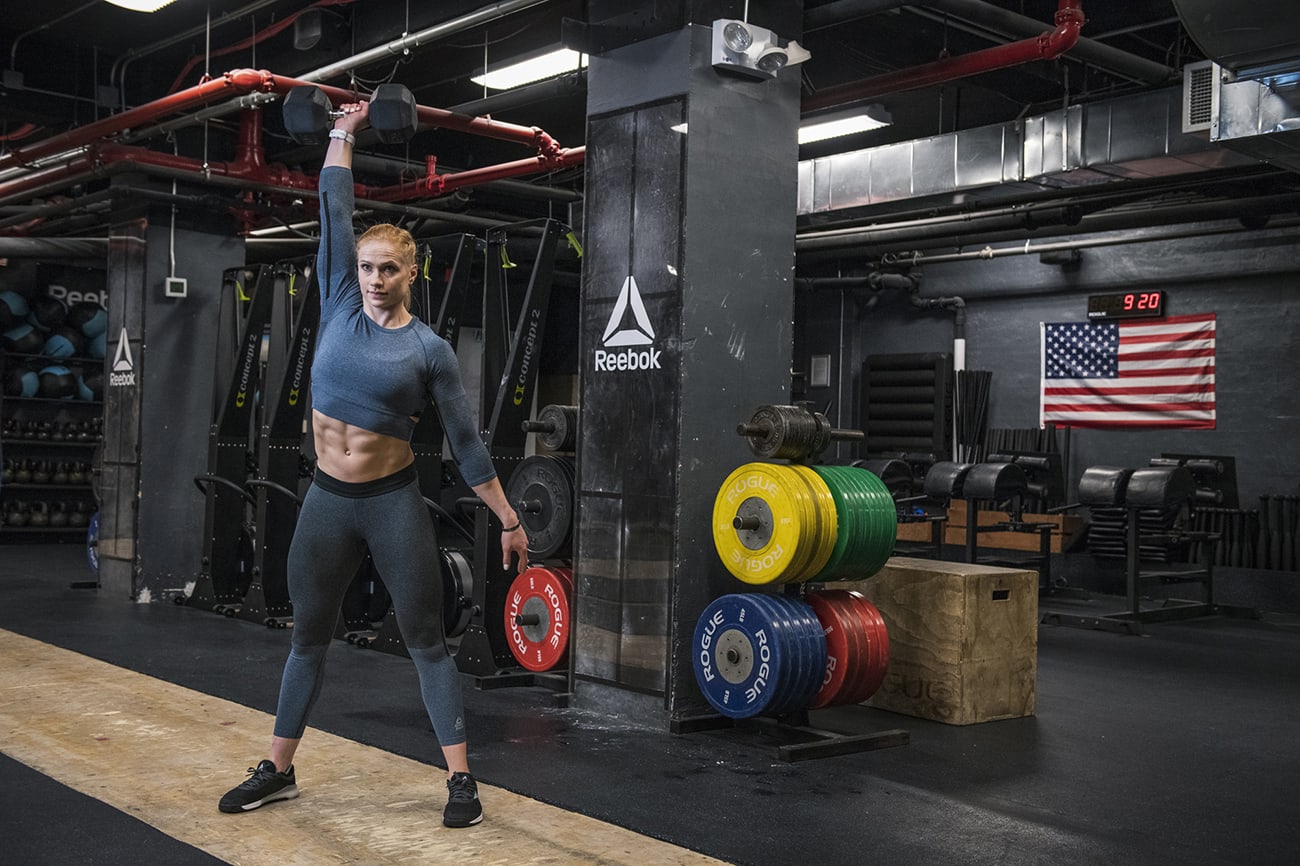 Thorisdottir is wearing the Reebok CrossFit Nano 9
"I'd call it the best Nano so far for running," Thorisdottir continues. That's high praise from the former track athlete who has repeatedly won endurance running events at the CrossFit Games.
In celebration of the launch, Thorisdottir personally programmed a workout that highlights these new features of the Nano.
"When I get new shoes, I'm always excited to test them out," she says. For others who fall into this camp, this is the first workout Thorisdottir recommends doing in your new kicks. She adds that the workout includes movement where she's seen changes—like that increased flexibility—from the Nano 8 to the Nano 9 come into play.
Annie Thorisdottir's Nano 9 WOD
9 Minute AMRAP (as many reps as possible)
-90 Double-unders
-9 Wall balls
-Hang power cleans (115, 75)
-9 burpees
If doing the same workout as a Fittest Woman on Earth scares you, rest assured that Thorisdottir created this with the wider CrossFIt community in mind. She hopes gym owners even consider programming it for their classes one day this month (and wants you to tag her on social if you do).