Tayla Parx is Bringing Everyone Along on her Journey to Self-Discovery
The artist and hit songwriter is talking about the importance of reflection and how her family are her biggest fans.
Tayla Parx
has always been a busy woman. From acting roles on the big and small screen earlier in her career to having two number one singles this year as a songwriter and also simultaneously releasing her own album this past spring, she's accomplished a lot. Did we also mention she was nominated for one of music's most prestigious awards this year and is currently on tour with one of the world's hottest female rappers? We asked the same thing; when does she sleep?!
But amongst all the chaos and deserved success the past few years has brought her, Parx remains humble and connected to her fans. She uses her social media channels to keep them a part of her world and up to date with her latest projects so they can go along for this wild ride with her. But it's her family who has kept her grounded and honest with herself and her art.
"My family loves my music and those are my toughest critics, they're also the first people to hear the music before anyone else. When they love it, I know, because they know me best."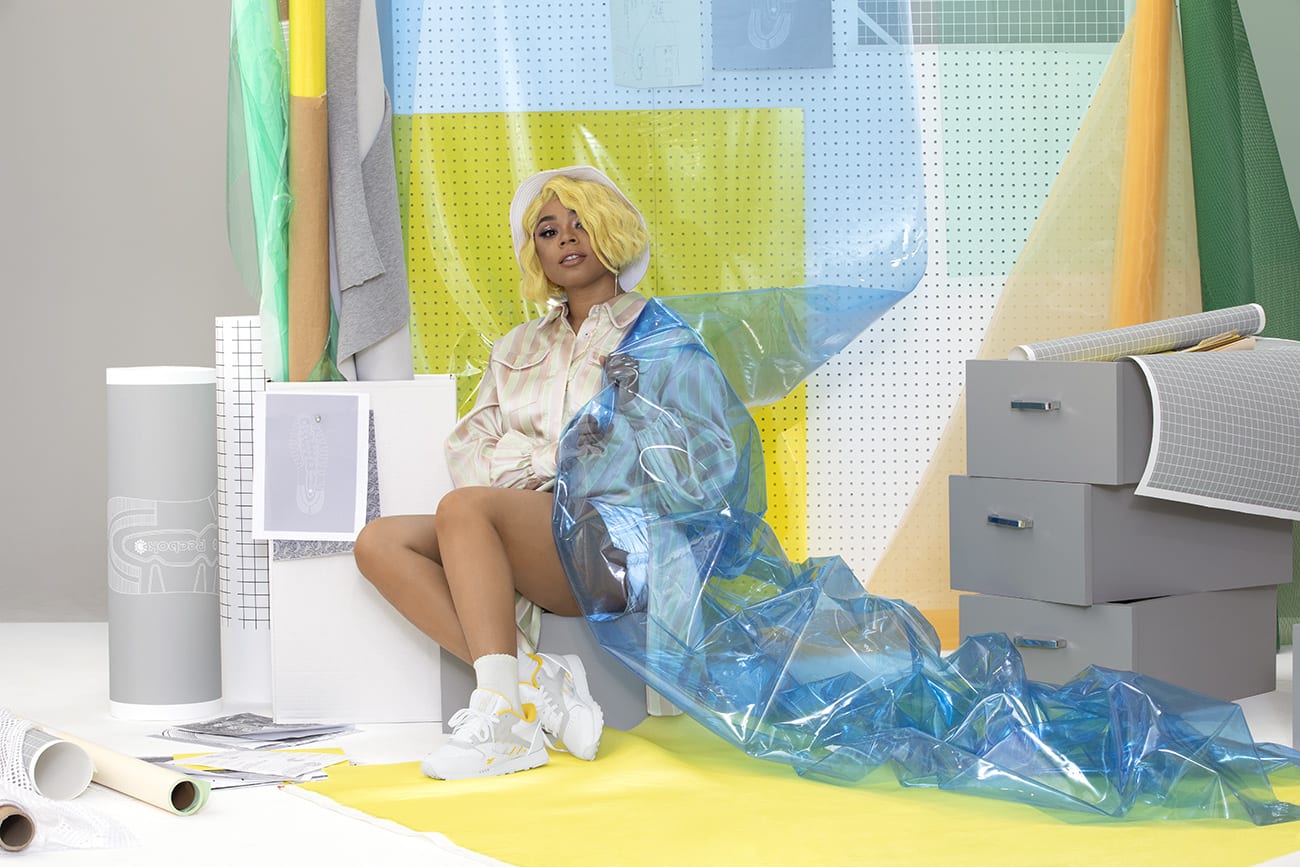 As a songwriter Parx is used to pulling out the deep and meaningful parts of other artists to create music magic. But with her own music, she's put in the time and dug deeper within herself to tell her authentic story. She's transparent, unapologetic and genuinely discovering things about herself through her art.
The
Alter The Icons
campaign for Reebok Classic is about those who have reached success on their own terms and forged their own paths. In the latest installment of the campaign, we're continuing to show you an inside look at the artists who are telling their own stories by being transparent and real with the world like Parx. The campaign supports Reebok's iconic silhouettes with a fusion of remixed iconic branding wrapped in transparent overlays bringing energy to these classic silhouettes. By experimenting with transparent materials, the sneakers take on a whole new life.
Parx's unique sense of style is also what sets her apart. On days when she isn't rocking fluorescent pink, blue, purple or shade of bright color in her hair, you can still find her wearing an outfit that's imaginative and slightly out of the box. She's setting her own trends by allowing her style to speak for itself. As far as inspiration goes, when she's pulling a look together it always starts from the bottom up. That means kicks first.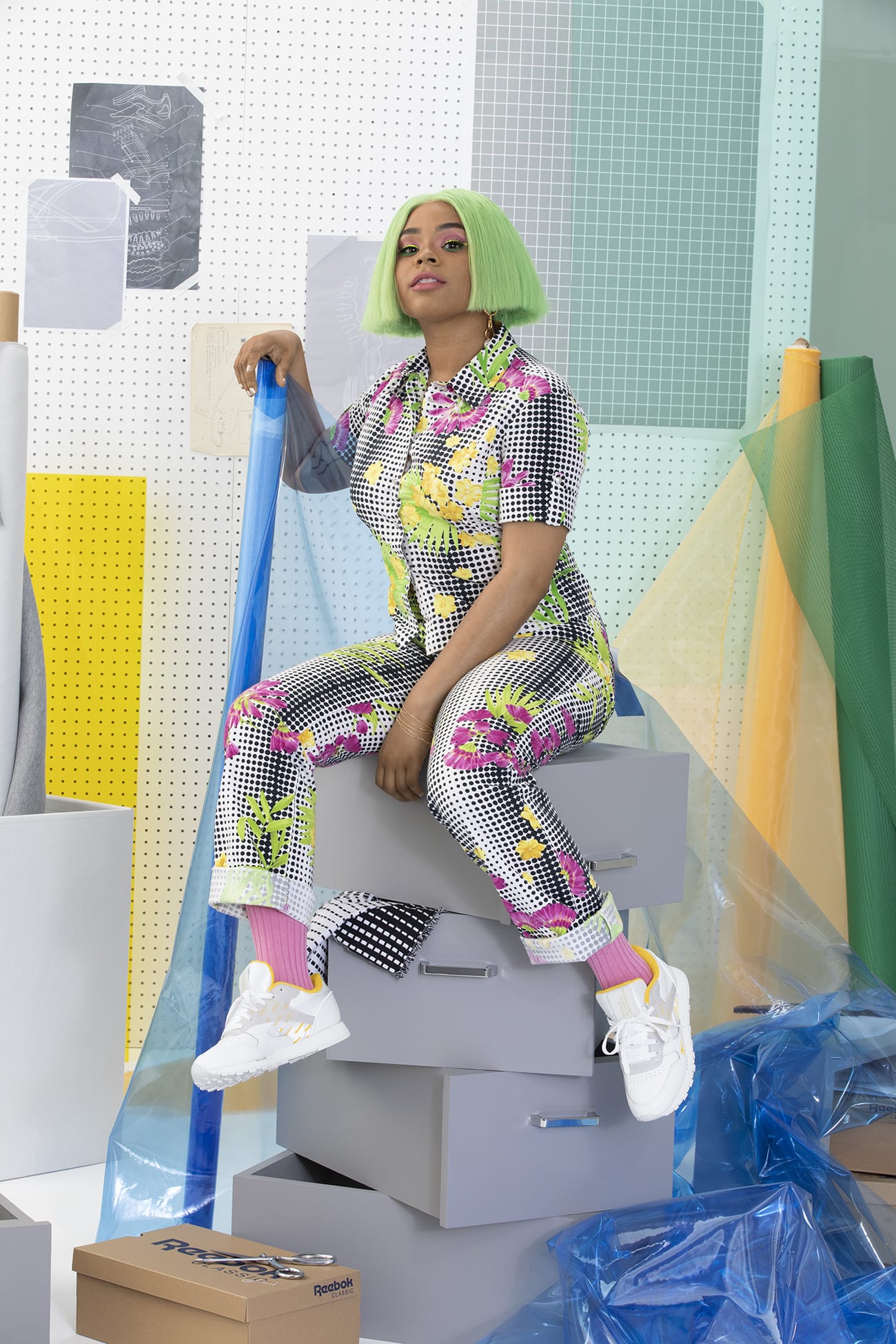 "I always start with my shoes. My shoes are the things when I know, 'Ok, look, are we going to make a statement with the shoe right now? Rr are we going to wear a chill shoe and let the clothes be crazy?' But it always starts with the shoes because, I mean, why not?"
As a sneaker lover the partnership with Reebok Classic was a perfect fit for Parx.
"I think I have some crazy shoes. I'm a shoe-a-holic, if you want to call it that."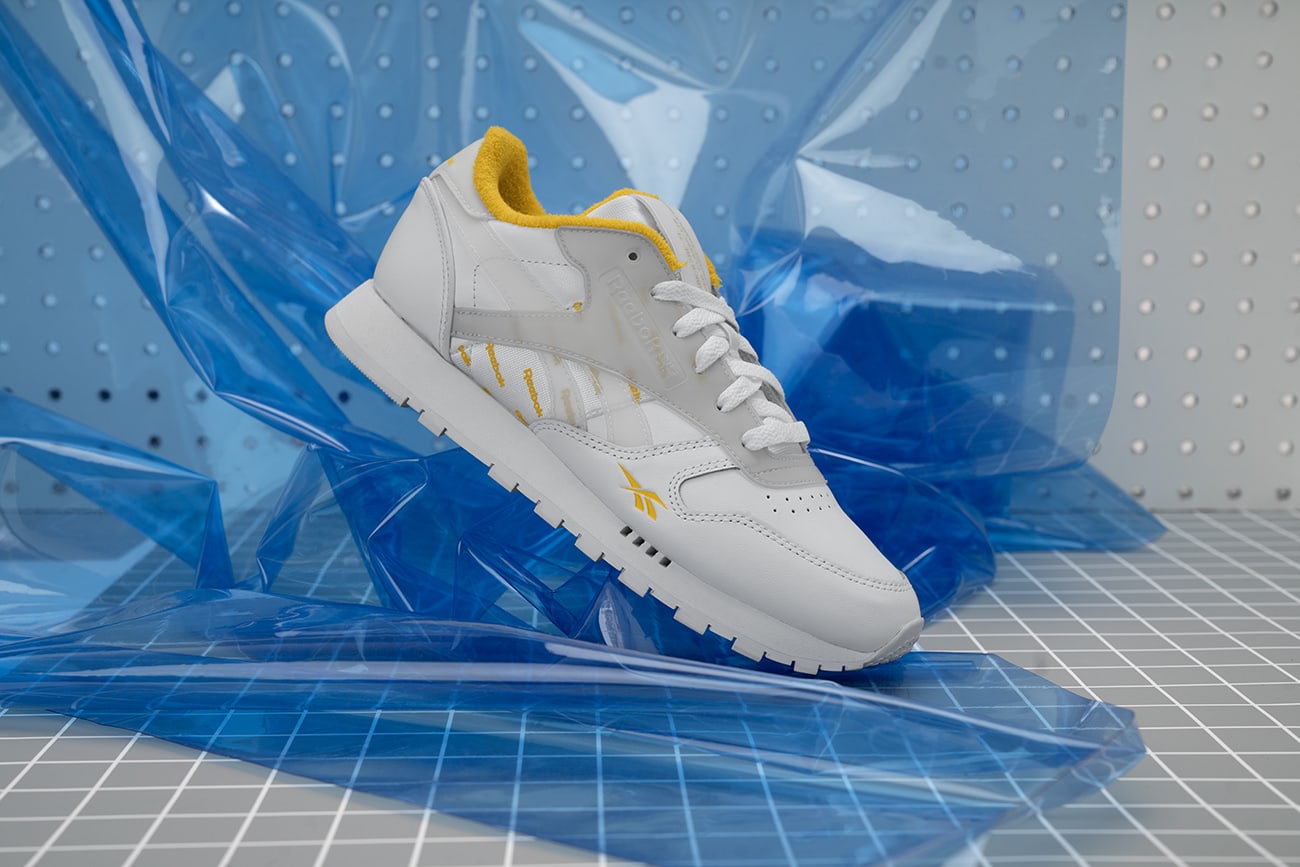 When she's not on stage or in front of the camera Parx is working on taking the necessary time to reflect on how far she's come. It's those pure moments of realization that you've turned your dreams into a reality that keep you pushing and striving to keep going.
"It's really hard to remind yourself to take it all in. For instance, the other day I was going through old journals and I found myself in 2010. I would make lists, my wants and my needs…And to see those wants and needs evolve and also come true was something I was able to see by looking in these journals."
To check out the Alter the Icons collection
click here
.