This Is The Next Generation of Fashion and Footwear
Reebok discusses the Zig Kinetica with some of the fashion world's best and brightest.
Fashion is a difficult thing to predict. There are trends from season to season, and cues that inform them, but when it comes to what really catches on with the public, it can feel like capturing lightening in a bottle. So when something like the Zig Kinetica and its energy return technology made waves on the runways of SS20 back in September, the fashion world took notice. Featured by partners like Chromat, Zig Kinetica fits aesthetics from high fashion to retro pop culture, proving that when you have the right shoes, you can wear them just about anywhere.
However, given the state of the world now and the requirements to remain apart, those fashionable moments are becoming few and far between. So when it came time to launch Reebok x Chromat Zig Kinetica in May, the world's new normal posed an interesting challenge and the creatives on the project were happy to take it on. The entire campaign was concepted and created in quarantine, capturing the experience of living life fully in digital realms. Chromat collaborated with Pussykrew, a New York-based Polish CGI artist duo, to create a virtual experience that explores the space between gender, identity and the post-human universe. The inspiration of finding connection through our screens is something everyone can relate to at the moment.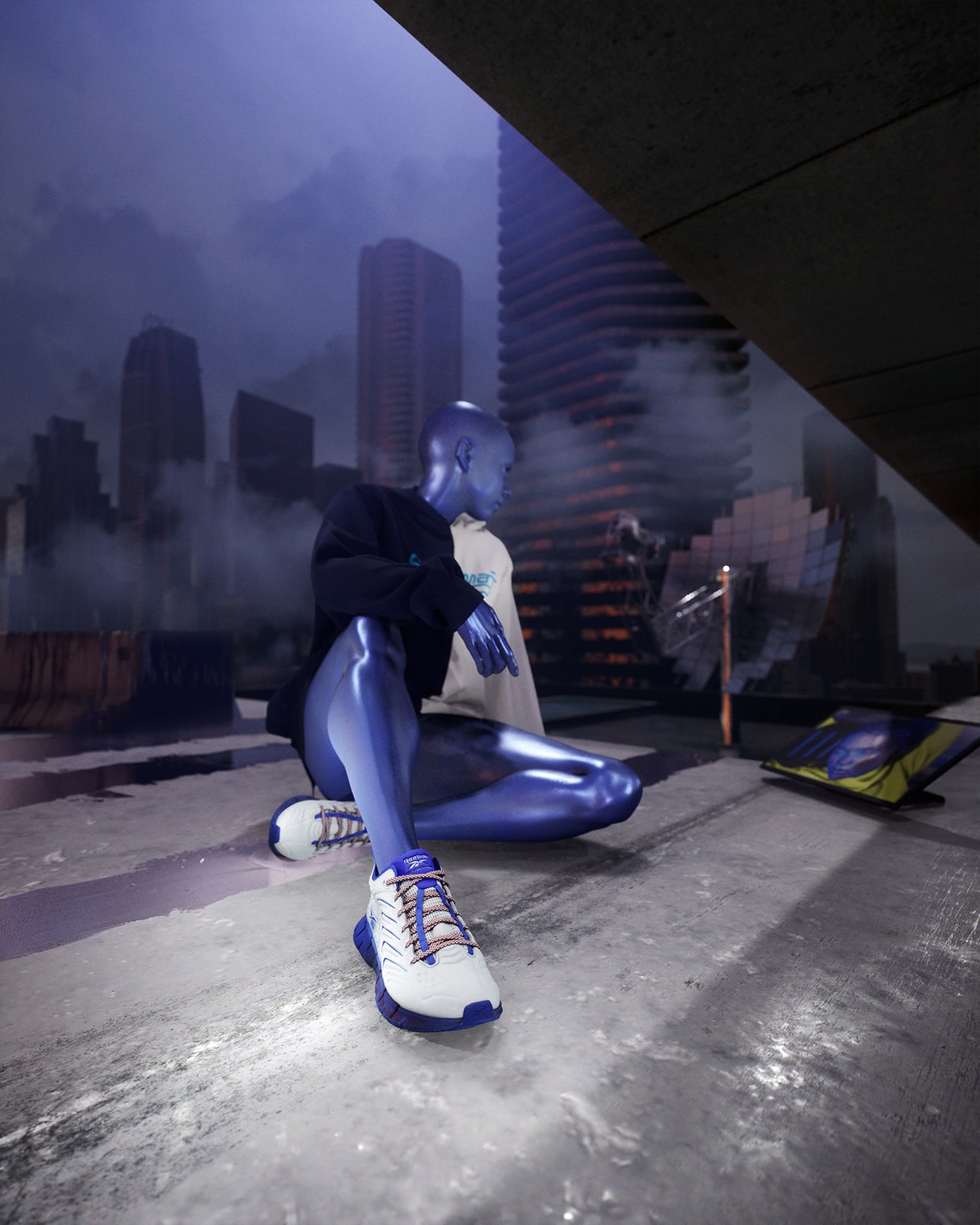 The shoe's inspiration was actually drawn from deep sea and space exploration. Chromat took the bold colors and technical aspects from these worlds and created an upper that's both functional and visually striking. The result is a silhouette featuring Reebok's Zig three-part energy system combined with a vibrant custom upper designed by Chromat.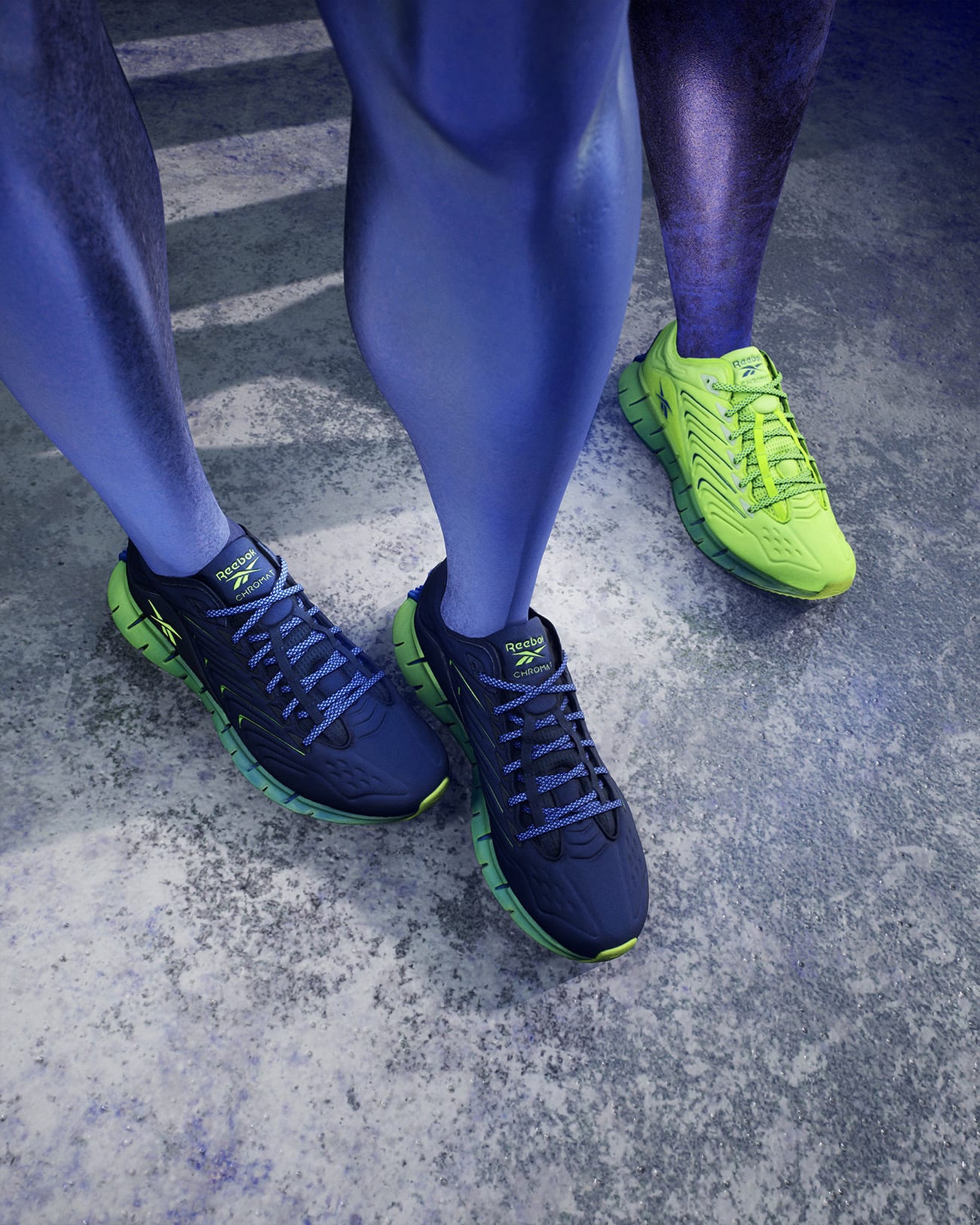 As we remain at home and keeping our six feet of distance, it's nice time to reminisce of those times when the lights of the runway highlighted the best that fashion had to offer. While at New York Fashion Week at the end of last year, Reebok met with some up and coming fashion designers and hear about their inspirations, how Zig Kinetica fit into their visions, and where they see fashion going in the future. See their unique takes below.
Mtinima Moyo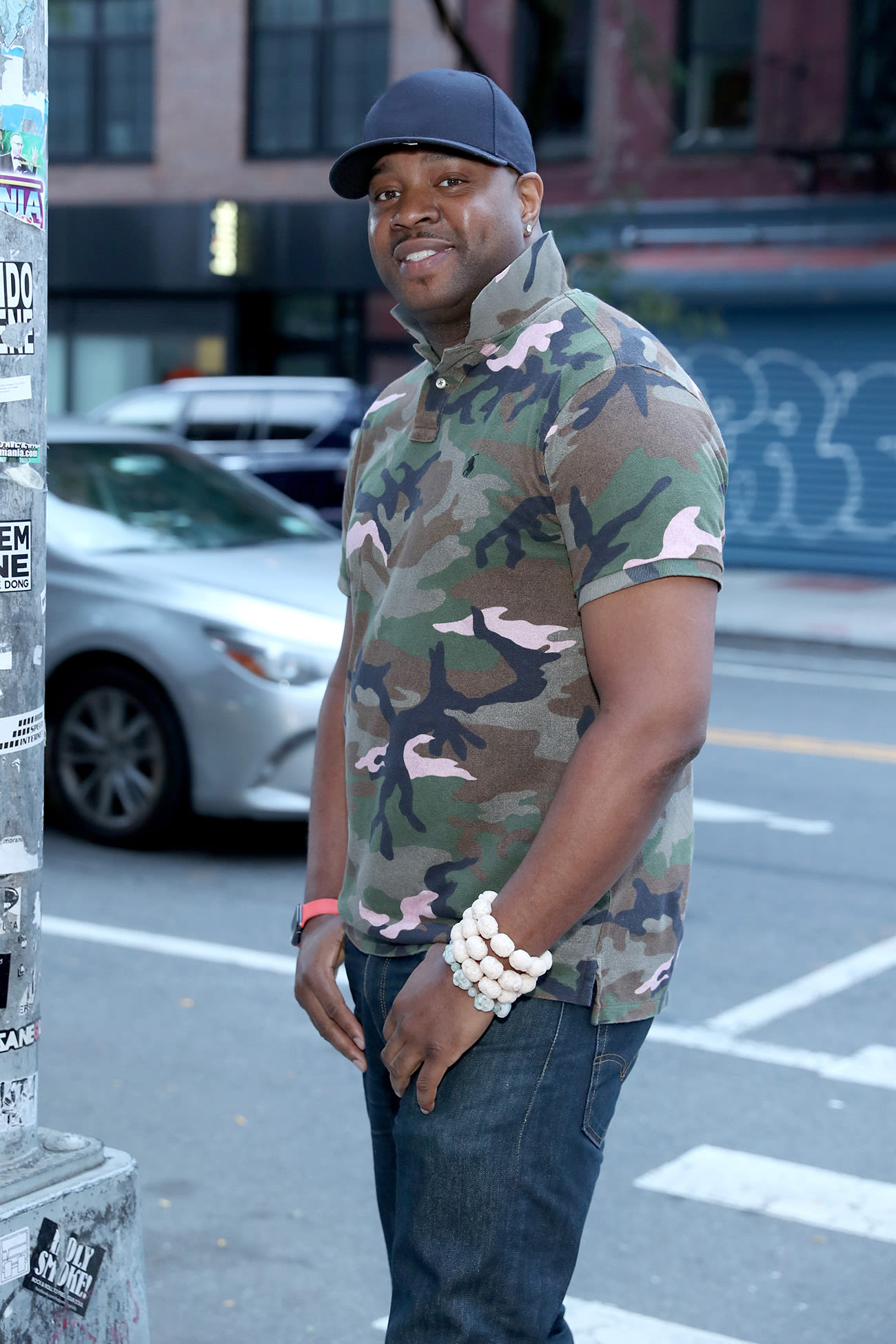 Mtinima Moyo was always obsessed with shoes. "I spent my teenage years drawing sneakers," he says. "I would hang them on my bedroom wall." He talks about his first and favorite pairs with the recall of someone who revered these items in his closet. It was that passion that drew him to New York's prestigious Fashion Institute of Technology in 2012, first gaining footwear certifications, then an associate's degree, and now, working towards an MBA that he'll finish next spring. The experience of learning in the fashion space, he says, has been completely different than simply loving the final outcome of products. "It's definitely been a process to develop my talent; it's not something that happens overnight," says Moyo.
As a footwear designer, Moyo has an interesting perspective on the Zig Kinetica—one that he can trace back personally to his own childhood. "I got my first pair of Reeboks in June 1990," says Moyo. "At the time, they were equipped with an energy return technology, and it was groundbreaking. I put them on, and I remember they were a far cry from any shoe I'd ever worn prior. I was wearing either hand-me-down sneakers or if I was lucky, my mother was able to buy a pair of cheap $40 sneakers. But in this case, with the help of my father, I was able to obtain a pair of Reeboks. And it was the first time in my life where I didn't experience any shock upon heel strike. There was zero shock and I was blown away." The idea that a shoe could perform differently than any other shoe he'd ever worn, and look so good while doing it, was a revelation for Moyo. "Every sneaker I've seen or designed since then has used that feeling as a reference point. To have this new sneaker incorporate those design principles—I can't wait to get my hands on them."
Jessica Guzman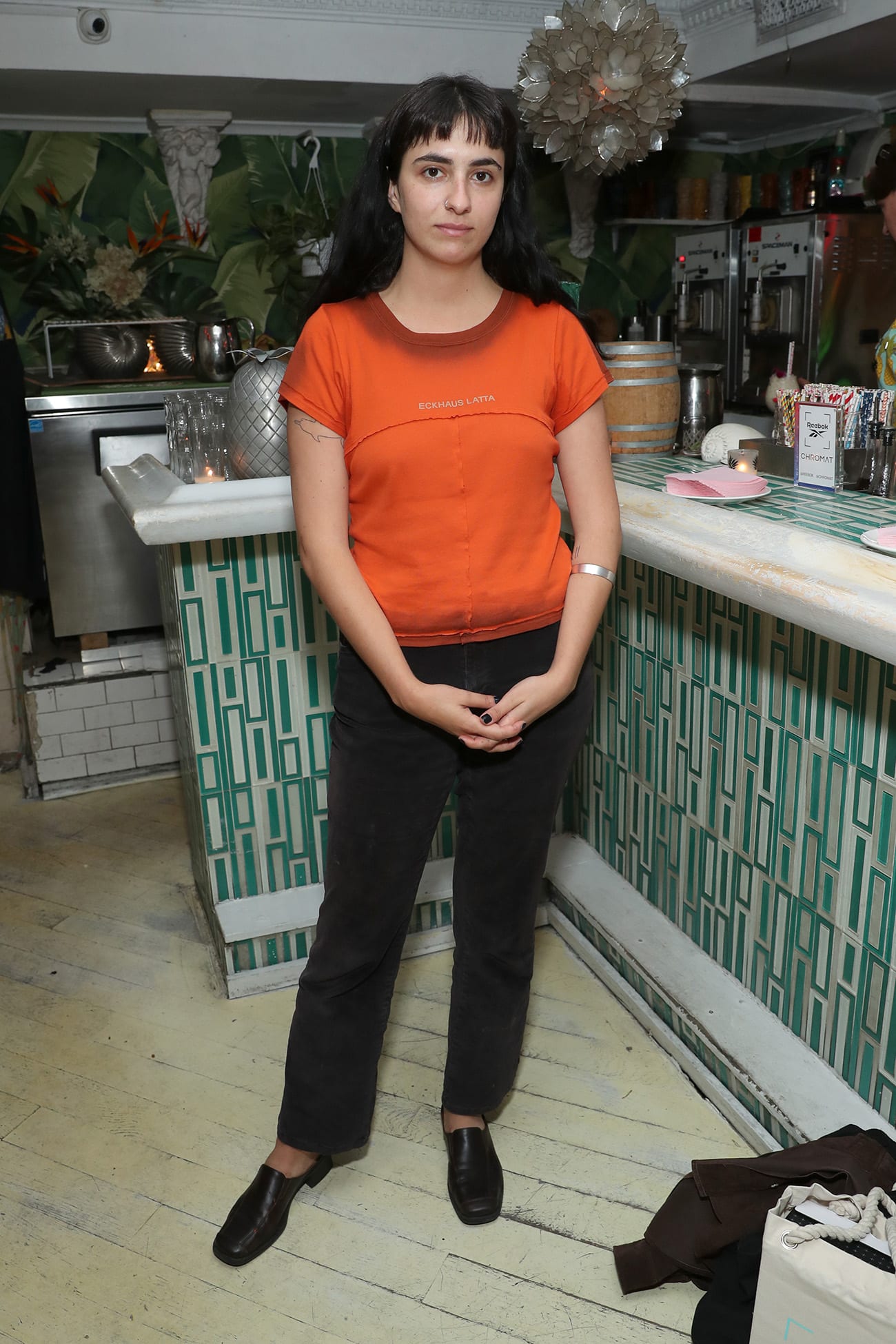 Classics in your closet can come in many forms. "You can have a sneaker for years and they'll still feel relevant," says Jessica Guzman, a knitwear and print surfaces designer at Parsons School of Design. Because of her background, when she saw the Zig Kinetica at NYFW, she was most drawn to how it felt, first and foremost. "It's super soft, rather than chunky," says Guzman. "It feels both really technical, and very stylish."
That's high praise from a woman who spends her days manipulating fabrics so she can figure out how they'll best be used in both form and function. Guzman pursued a fashion career because it was something that caught her interest as a child. "I watched a lot of fashion TV when I was a kid and I was just completely mesmerized. I just knew that these people were so confident and beautiful on the runway, and I wanted to be a part of that world," she says.
What she likes now is the opportunity to be so creative and experimental on a daily basis. "I really enjoy things that are super accessible," she says "I bought a bunch of sneakers and I bleached them and then I spray painted them. People would be like, 'They look so expensive. And I'd say, 'No, these are just a pair of sneakers from like a vintage store and cost me $10.' It's just so fun and liberating and things like that don't need to be difficult or expensive to have value," she says. That accessibility is what drew Guzman to the Zig Kinetica on the Chromat runway. "It was super inclusive and encouraging," she says. "Using innovative textiles to create things that are really wearable makes them really accessible, and that's sick."
Moon Chang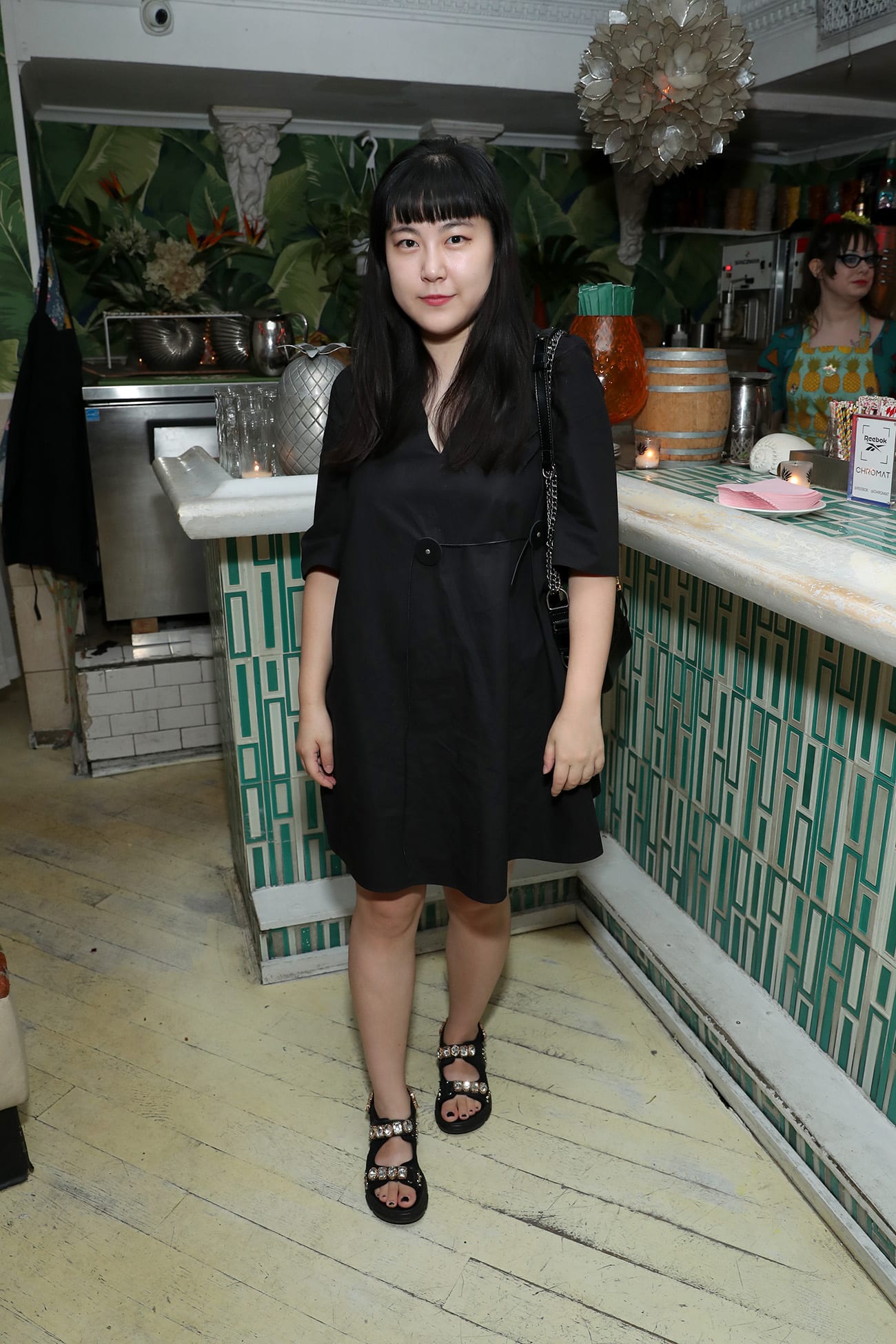 When designer Moon Chang saw the Zig Kinetica for the first time, she thought one thing: "That's not just a shoe—that's wearable art." It's something that Chang herself is quite focused on throughout her designs. She likes to explore the lines between beauty and ugliness and femininity and masculinity. She says that shoes are the easiest way to do that. "I'm bored by mixing dresses with heels," she says. "I want to see dresses with sneakers, military boots—that's the future."
Chang says that the sneaker trend isn't going anywhere because it's the perfect blend of fashion, function, and comfort. "Very fashionable sneakers like Zig Kinetica have satisfied people's needs for fashion, comfort, and functionality, even down to the way they're packaged. The whole unboxing process is an extremely fashionable and functional process," she says, referring to the sleek designs of the boxes, and the delicate wrapping of the shoes.
In terms of trends, Chang feels that Reebok is leading the way with the Zig Kinetica, and the entire footwear industry will follow suit. "The shoe is really futuristic; it hasn't existed before," she says. "The shape and texture and colors and proportions are very new. It's avant garde, and really amazing."
Max Kitaeayashi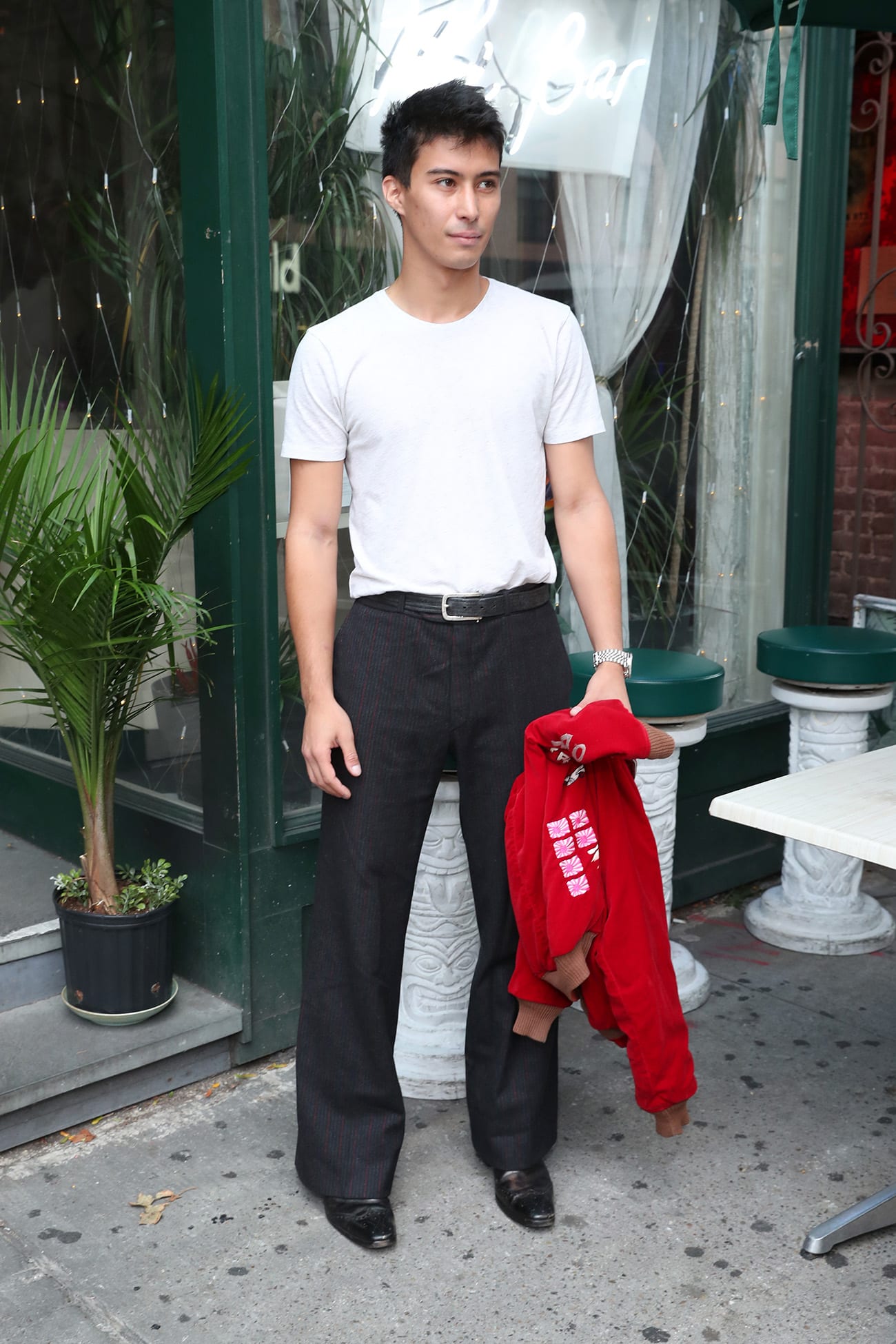 In his designs, Max Kitaeayashi always has his eyes looking ahead. Born and raised in New Jersey as the son of two Fashion Institute of Technology graduates, he followed in his parents' footsteps with plans to go into production management, before finding his way into accessories and footwear design. He was drawn to the way that designers can use things that exist, to create products that don't. "When I sketch futuristic designs, I start with utility, and then create a fictional reason why the product needs to exist," he says. Kitaeayashi has focused his time working with the Hereditary Neuropathy Foundation, working with people who lose feeling in their lower extremities, and have challenges walking. "I may not be in the medical field, but being able to use design to help solve some true problems makes me really excited," he says. "The fact that some of the mental and physical struggle can be alleviated through good design makes me want to continue down this path."
When Kitaeayashi saw the Zig Kinetica, he felt like he was looking at something that really represented a time many years from now—perhaps where he's creating more of these products that support the physical needs of those with disabilities. "It feels like a piece of the future," he says, referencing the paneling and the energy return sole. And in that future, he also imagines that sneakers like Zig Kinetica will be worn even more than they are in 2019, partially because of the incredible designs and colors that are coming out every season—and partly because the other options are far less exciting. "If people were choosing between dress shoes and sneakers, they'd definitely choose sneakers," he says.