Record Producer Wondagurl Moves To Her Own Beat
Unintimidated by being one of few female producers in the music industry, she lends her unique perspective to Reebok Classic's 'It's A Man's World' campaign.
Record producer Ebony Oshunrinde—or
Wondagurl
as she's known in the music world—is responsible for the beats behind some of rap's most famous tracks. After coming onto the scene at the young age of 16, she's spent the last six years working with some of the world's most talented artists to turn their songs into hits.
While she may be one of few women working as a full-time producer, she's unphased and unapologetic about having a unique perspective in the music world. She relishes providing an example and working hard at what she loves. With most of her posts on social media featuring the hashtag #enjoylife and showing her working and grinding in the studio every day, it's clear that she's right where she's meant to be, and she's not spending much time worrying about whether people take her seriously. The studio is her home and she's comfortable living there.
"I'm just making beats—and I can make beats just as well as any man," she says.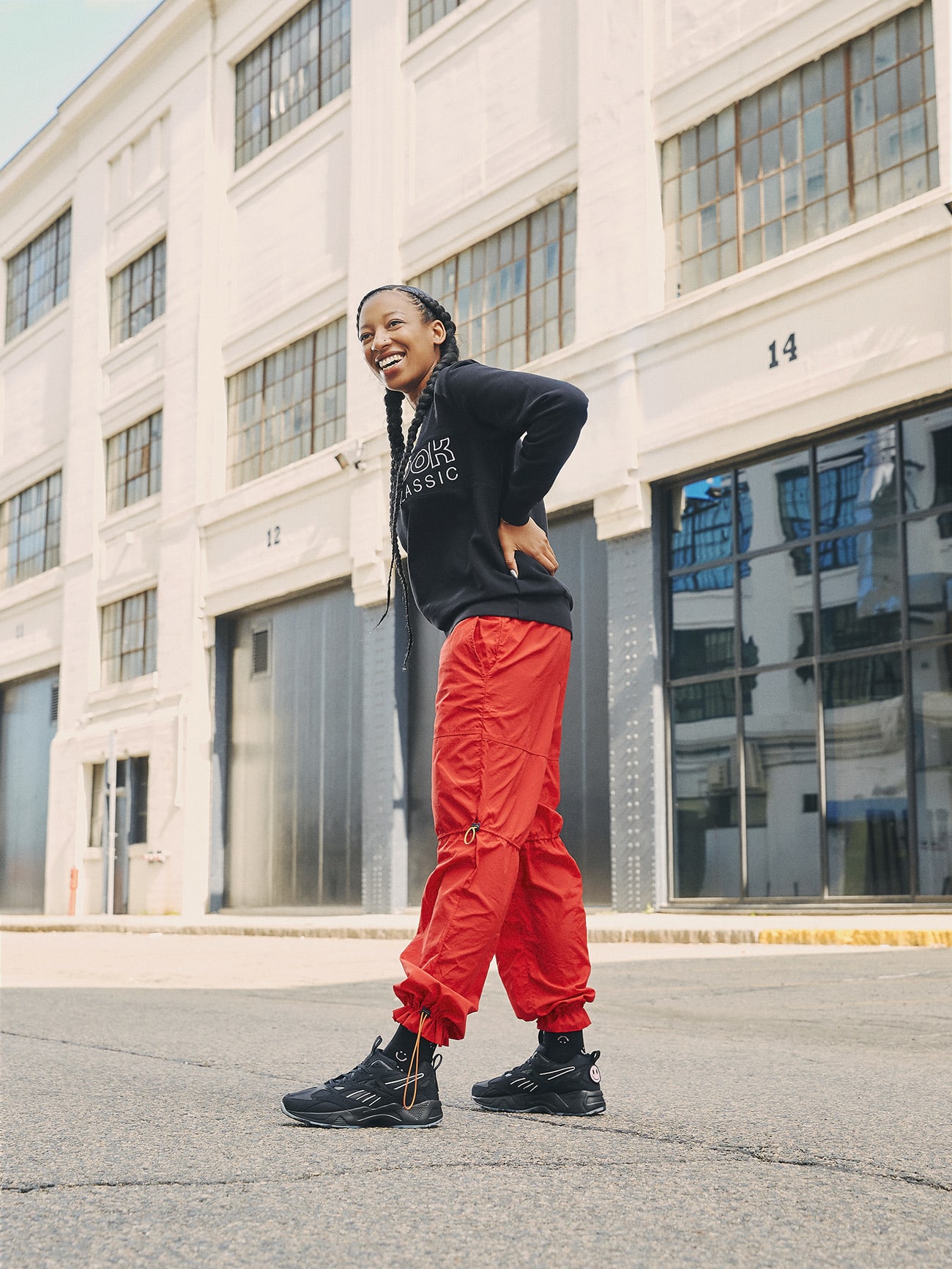 Now Wondagurl is a part of Reebok Classic's "It's A Man's World" campaign, featuring the stories of five fearless, unique women who are defying convention and making their mark in often-male dominated fields.
Together, Reebok and these women are highlighting what it means to be a woman in the sneaker, art, and music industries. In addition to Wondagurl, the campaign features Director of Marketing and Creative Strategist at Crush & Lovely Jazerai Allen-Lord; artist and illustrator Distortedd; writer, activist and cultural curator Kimberly Drew; and owner of the sneaker blog Girl on Kicks, Sanne Poeze.
As part of the collection, Reebok is releasing three classic sneakers—the Club C, Workout and Freestyle Hi—alongside two shirts with "It's A Man's World" emblazoned on them. Additionally, each of the five women collaborated with Reebok designers to create a sneaker that represents their own journeys. The collection will have monthly drops comprised of the
Club C
,
Aztrek '96
, Freestyle Hi, Instapump Fury and DMX Daytona silhouettes featuring designs that represent each of the women's personalities and passions.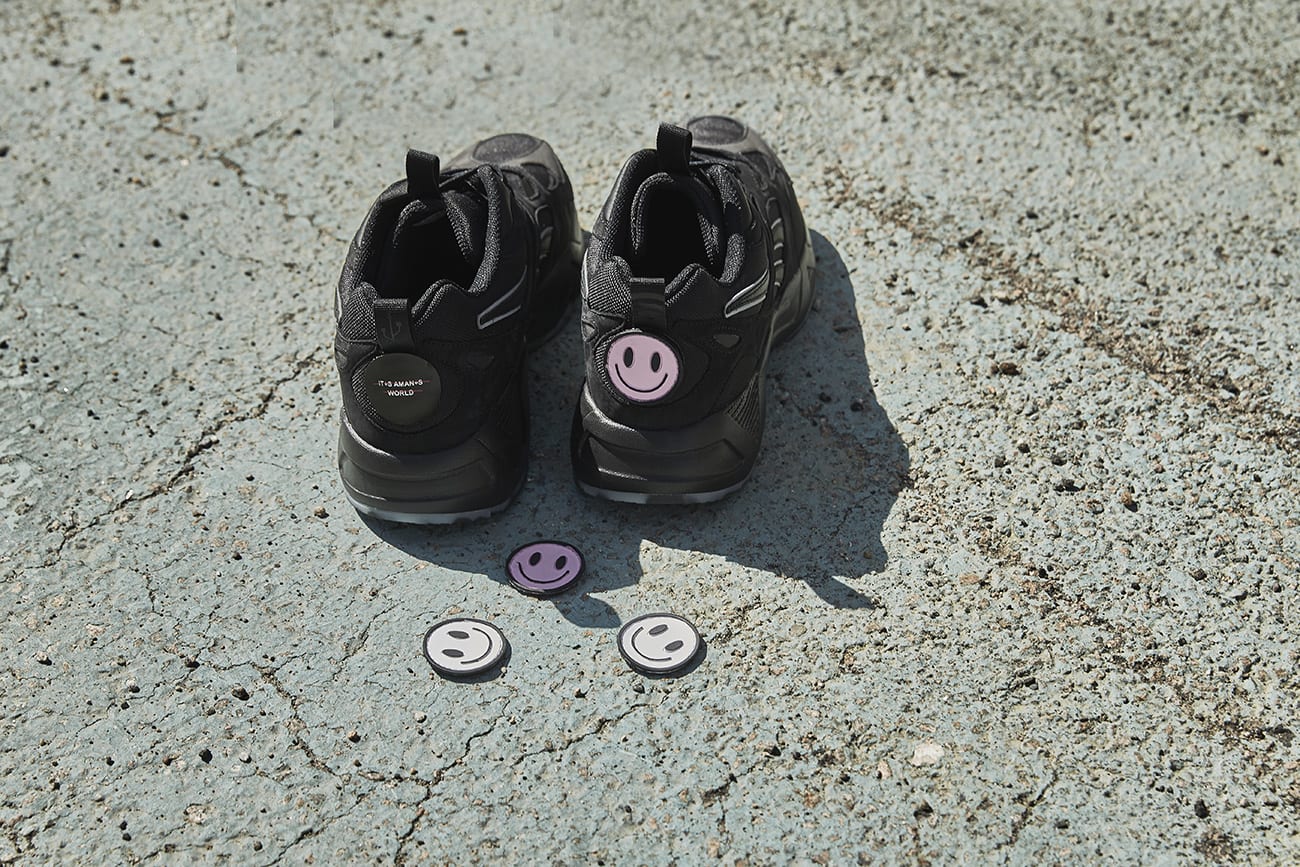 Wondagurl's shoe is the Aztrek '96, and the Reebok design team worked with her closely to make sure that the shoe represented her personality and who she is.
"It was amazing. I knew I wanted the shoe black. I'm just simple. I don't really like to show myself off."
The team and Wondagurl focused on design choices that would be unique to her, like the USB tattoo on her wrist. The shoe also has black reflective material, so if a camera flashes on it, small details light up. A smiley face on the heel can also be removed to reveal the "It's A Man's World" logo.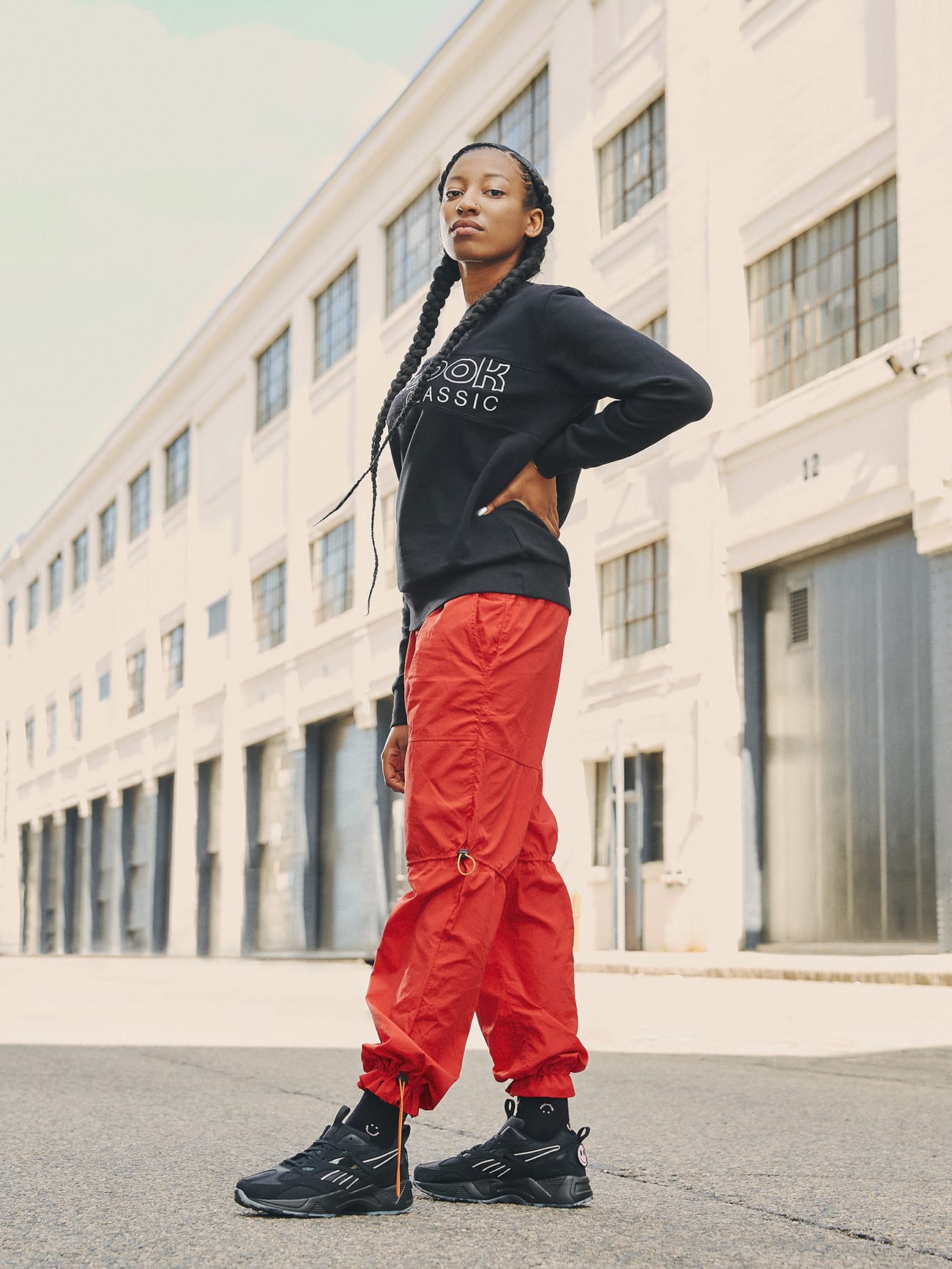 The collaboration with Reebok is just another way in which Wondagurl continues to make her presence known. While she may be subtle in her approach, her work ethic and accomplishments speak for themselves. Her talent and passion for what she does have allowed her to build relationships, trust, and respect within the music community. She's a role model for all those who are looking to follow their dreams regardless of where you come from or who you are.