Here's What They Really Want This Holiday
Over 500 people shared what they're hoping to receive this season, so you can get it right without wasting anymore time.
The second half of December can feel like you're cresting over the peak of a roller coaster, passing every day in a high speed blur of packages, parties, and people before hurdling to a stop somewhere around the 30th. Somehow your list isn't getting any shorter—but your time is.
In order to make these last few weeks as efficient and meaningful as possible, Reebok conducted a survey of over 500 people to find out exactly what they're hoping for this holiday season. That way, you can stop worrying about what to gift, and focus more on enjoying the time you're spending with your loved ones, and making the most out of the final few weeks of the holiday season.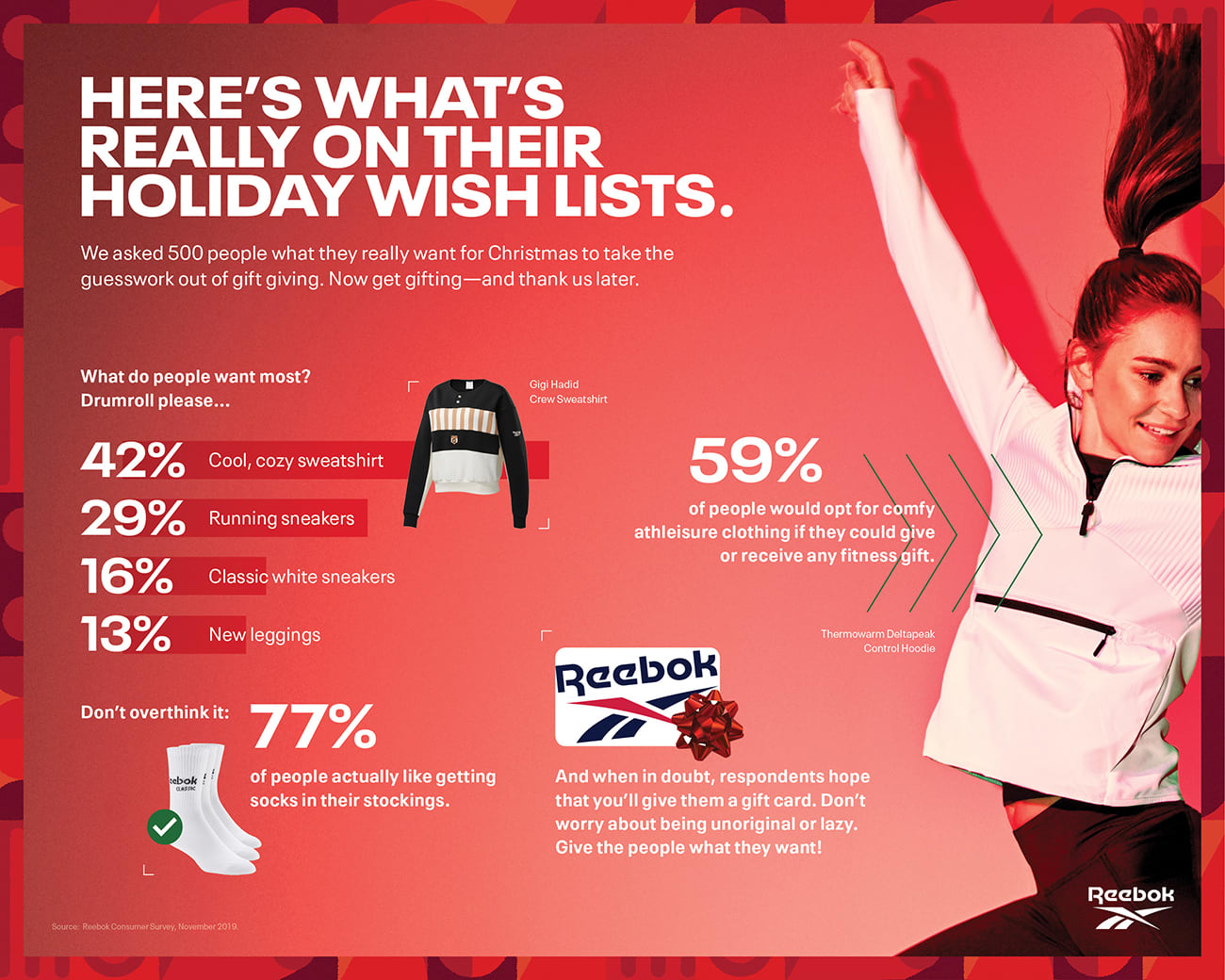 While it's easy to worry about having the most innovative gifts in your exchange, you actually don't have to re-invent the wheel: it turns out that 77% of people actually enjoy receiving socks.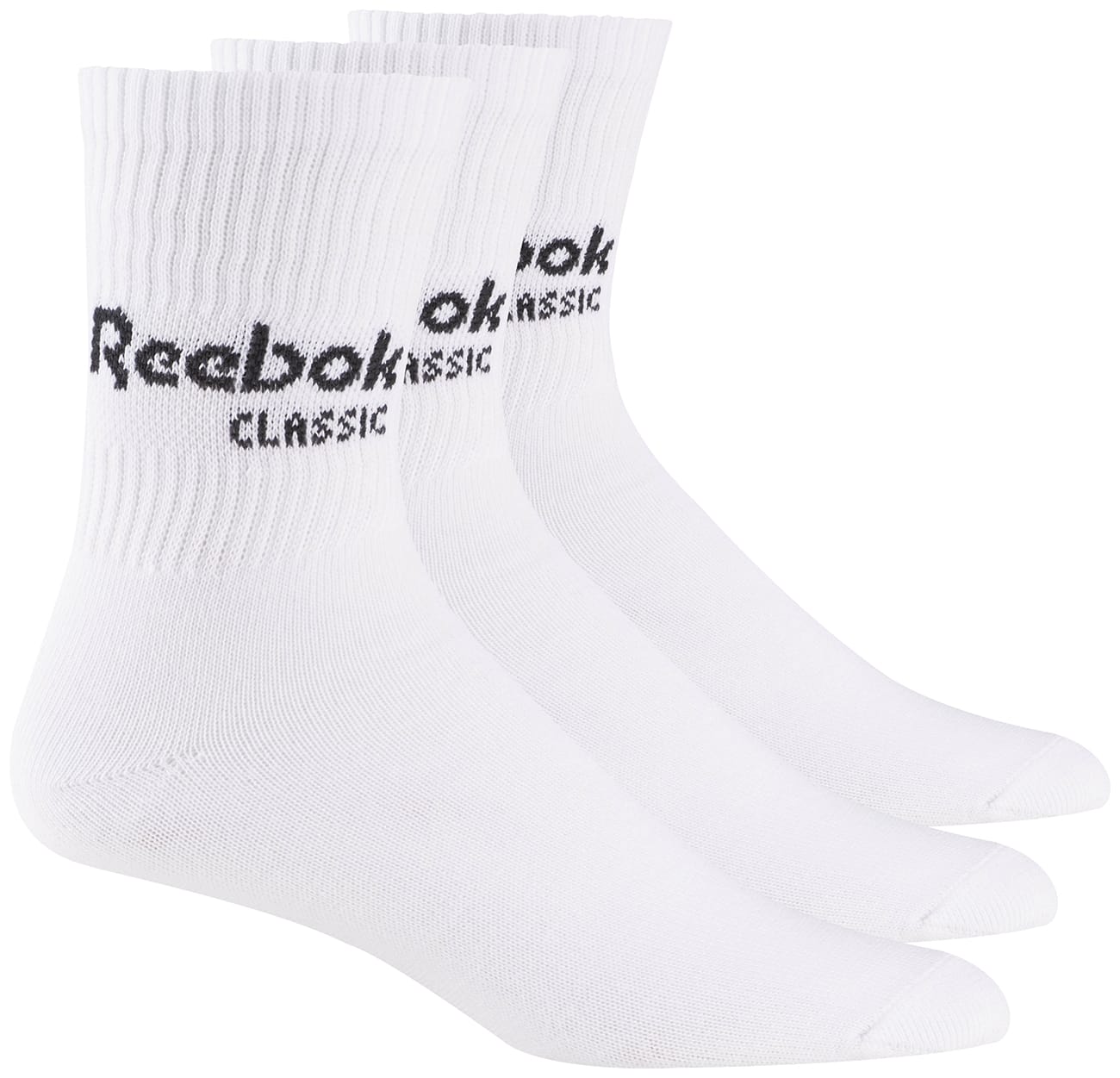 And if you're looking for a bigger gift, 42% of people wish for a cool, comfy sweatshirt, followed by 29% of people who want new running sneakers. If everyone on your list is covered on those two things, the next safest bet are white sneakers, which is exactly what 16% of people are hoping to receive.