Why You Should Do More HIIT Workouts In 2021
International Les Mills Brand Ambassador Caley Jack describes the benefits of HIIT, and why you need the right gear to get the best workout.
If you've been anywhere near a gym or a boutique fitness studio in the last few years, you've likely noticed high intensity interval training—or HIIT—workouts on the schedule. The method is focused on quick, all-in bursts of activity mixed with moments of rest or low intensity movements. It spikes your heart rate almost immediately, gets you working up a sweat, and is body-weight based—there are no weights or equipment required. Through its do-it-anywhere ease and efficacy, it's no surprise that HIIT was recently voted one of the top fitness trends for 2020 in a survey by the American College of Sports Medicine.
International
Les Mills
Brand Ambassador
Caley Jack
says that the raging popularity of HIIT is no accident: it's an amazing way to get results as efficiently as possible.
"HIIT training is designed to push your sheer grit and determination; I love it," she says. If you continue to add HIIT workouts into your routines, that determination keeps you pushing harder and harder, and challenging what you thought you were capable of. "It definitely brings the competitive edge out in people. It takes you on a journey of self-discovery where your fitness threshold is heavily confronted and challenged," says Jack.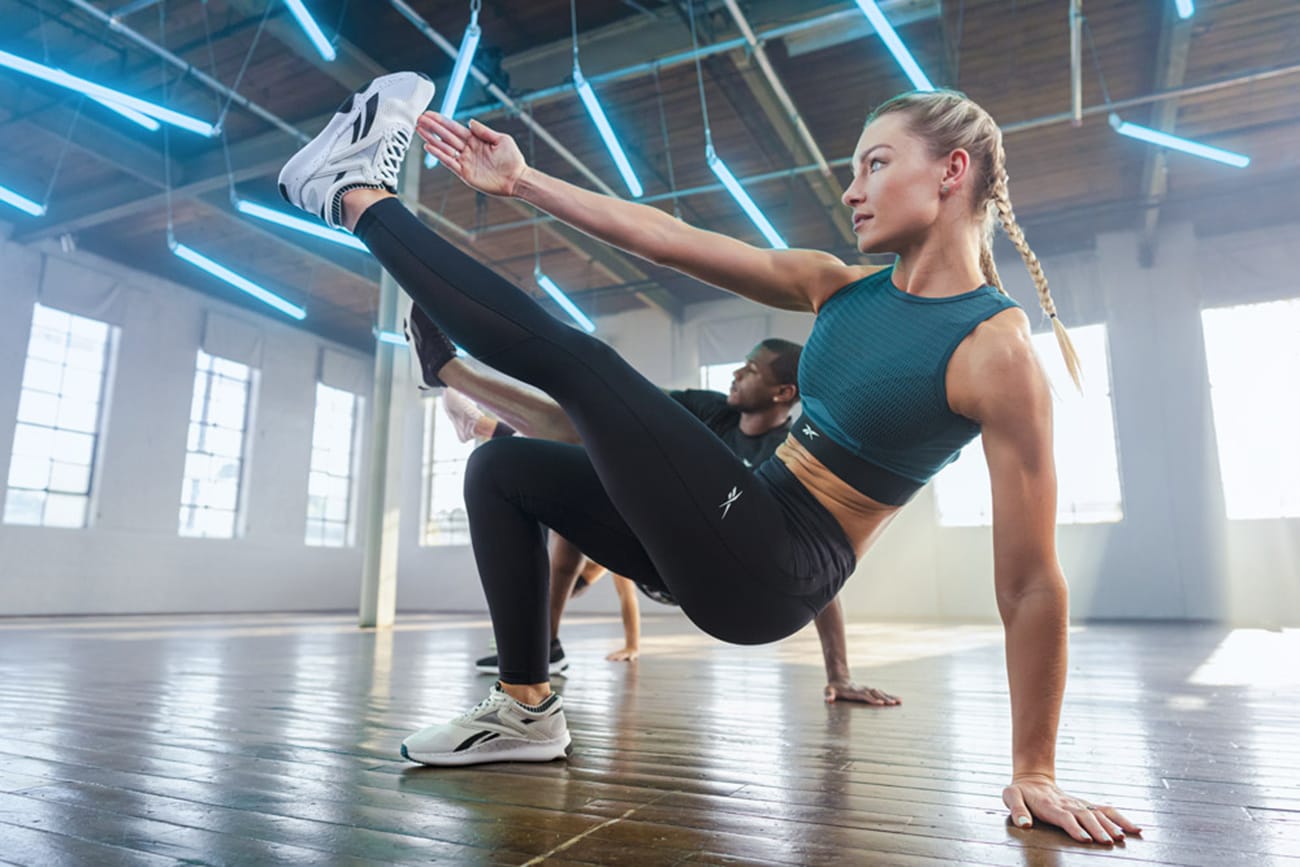 The high energy and easy-to-fit-in workout can definitely be addictive. "The endorphin and cortisol release from HIIT training sends us on a personal high. It empowers our mental and physical ability and makes us hungry for our next workout. That's exactly the kind of commitment that you need."
Because HIIT workouts rely so intensely on your own body, it's essential to make sure you're training in the right gear, right down to the shoes. The dynamic movements of HIIT require footwear built with grip, stability, and durability to handle all types of surfaces, and all different movements. From burpees to sprints and squats, the HIIT TR is a training shoe designed to tackle everything. With the benefits of a running shoe and stability of a training shoe, this sneaker was made specifically with the HIIT community in mind.
"When I do HIIT, I need a shoe that can support my ankles when changing direction quickly and cushion my feet when I include plyometric training. When I trust the shoe, I can hit my workout 110% with confidence."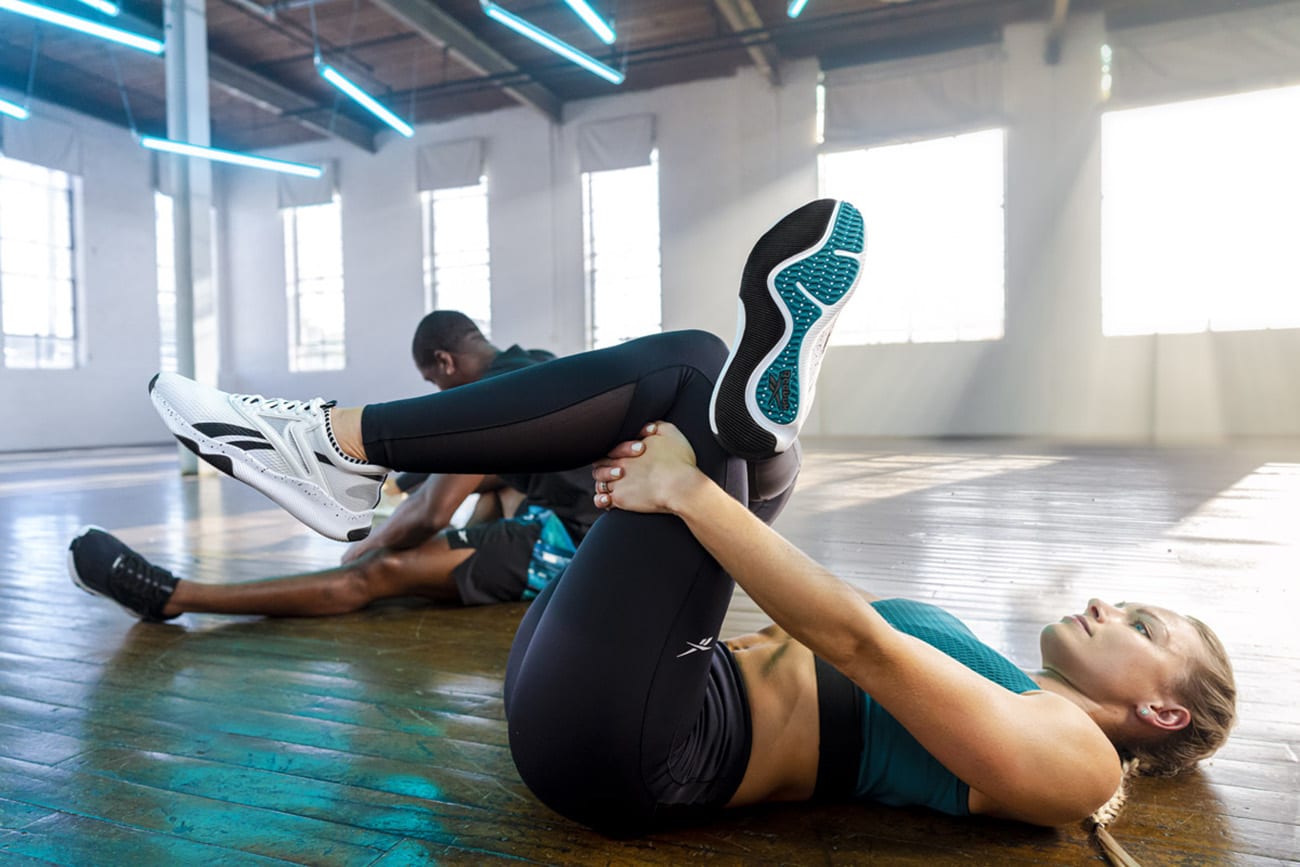 After grabbing the right gear, it's about finding the right workout for you and your goals. Les Mills has plenty of options, including
Les Mills GRIT
and
Les Mills BODYCOMBAT
that will put you and your footwear to the test.
"When I first tried out their classes, it ignited a passion inside of me that I didn't realize existed," says Jack. "The programs are backed by science and the workouts are results-driven."
In the beginning of her career, the way that fitness made her feel was what pushed Jack to want to carve out a space for herself in the industry.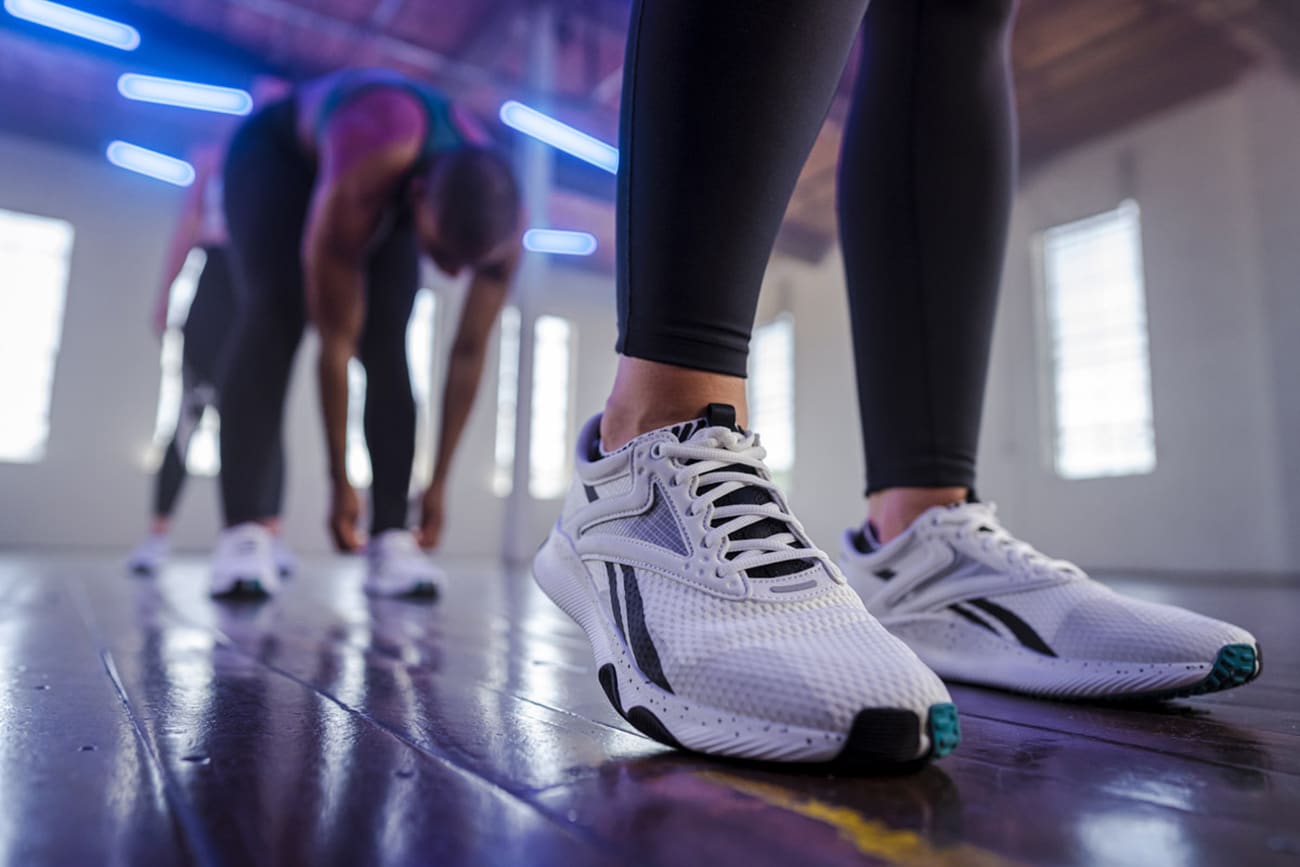 "When I first started out, group fitness provided a space where my vulnerabilities were nurtured. I was supported by a group of people who only wanted the best for me and simultaneously, I was giving my mind and body the healthiest therapy. This space helped me refocus my purpose and that's when I decided it was the most amazing vehicle to carry out my calling."