5 Essential Things To Know About Victoria Beckham's Third Reebok Collection
From UV-protection to moisture-absorbing features, these pieces are perfect for a run outside or a trip to the beach.
The nature of fashion is cyclical and iterative, and designers borrow from trends of generations past, their prior designs, and their cultural inspirations to pave the way to the future. That means that all of the designs of Victoria Beckham's Reebok collections, the Reebok archive, and her storied past in fashion have all been building to this moment: the drop of her third assortment, this time for Spring/Summer 2020.
Beckham has her eyes fixed on the future, without forgetting where she came from. She calls the collection, which hit reebok.com today, "a true celebration of the relaxed, non-fussy '90s aesthetic combined with Reebok's deeply catalogued archival looks, updated to resonate with the modern consumer." While she's known for a tailored aesthetic, in this go-around, she's embracing clothing that represents how she wants to live her life now. "I want clothes that move with me, that move with my life," said Beckham. "Clothes that make me feel confident, but that I also don't have to think too much about." Read on for more to love about the new collection.
1. The colors are ocean-inspired… The rich, vibrant colors she's known for are alive and well, but this season, they're juxtaposed with a softer palette inspired by the vibes of California's laid-back surf culture.
2. …And meant to be worn by the beach. The third collection features textures that are rife for a life lived alongside the water, featuring a Japanese terrycloth, and airy woven cotton and silk blends that are designed to move and breathe. There's also the addition of a surf-friendly tote in nylon canvas to handle everything from sunscreen spills to shaking off sand.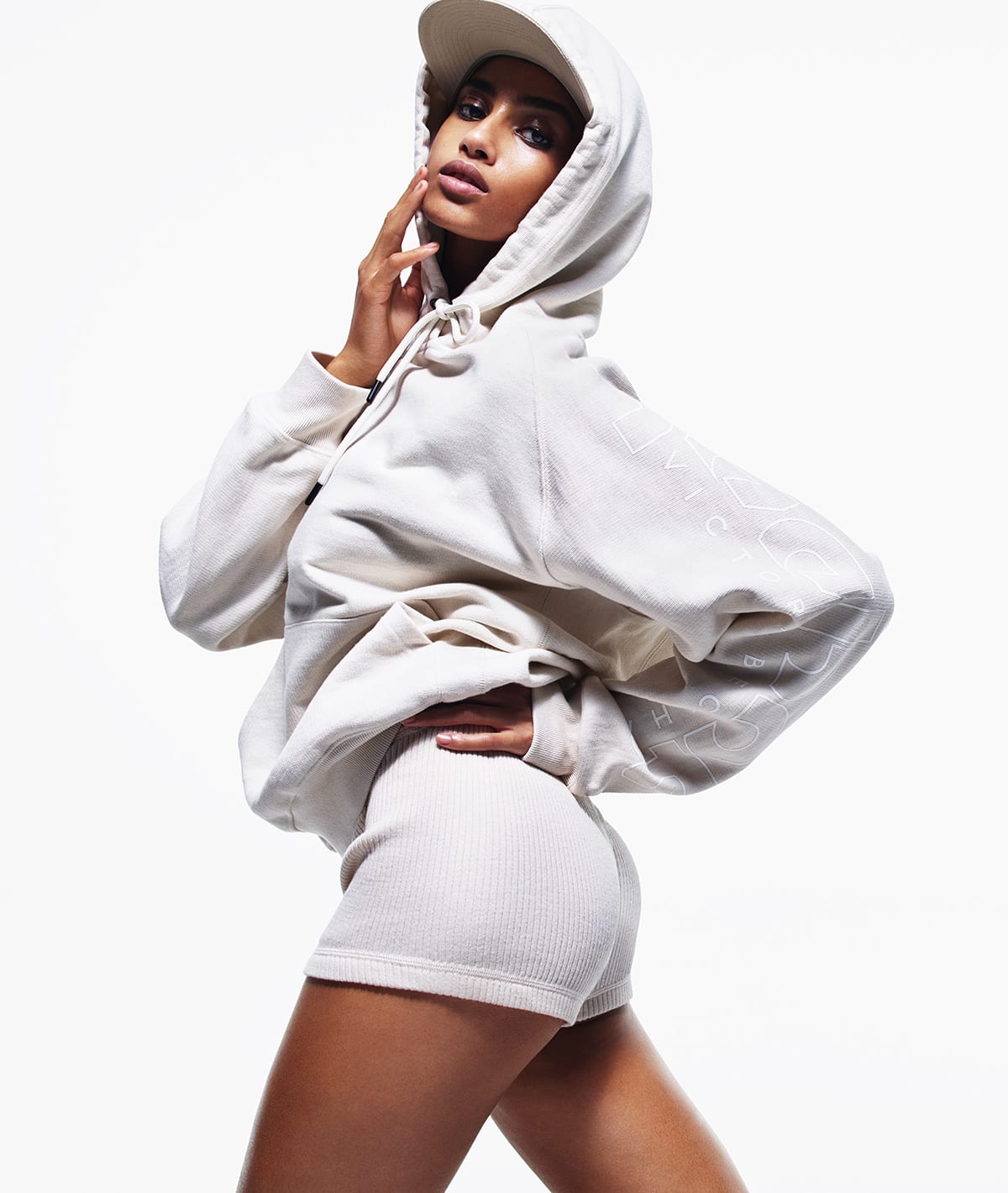 3. It's designed to handle the elements. New technical fabrics are equipped with sweat-wicking capabilities, built-in UV 50 protection, and hydrophilic finishes to absorb moisture. Clothes that look as good as they perform are never out of style.
4. They're still gym-ready. As always, the roots of the design are for performance, so you can wear them to the gym—or just about anywhere else. "There should be an effortlessness with streetwear," said Beckham. "These pieces have been thoughtfully and meticulously designed to offer optimum performance functionality for the gym, but equally, are tactile, adaptable, and directional for all other facets of life."
5. She's introducing another shoe. While previous collections have featured the Bolton sneaker, this third drop offers Beckham's take on the Rapide. In one signature shade—vibrant Klein blue—the low profile is elongated and ready to take any outfit to the next level. "Purity of design and brutalism of functionality with an element of softness and movement were the key pillars for this collection," said Beckham.