The Best Shoes for Nurses 2020
Some superheroes wear capes, others wear scrubs. Those scrubs need a pair of worthy sneakers to match.
Comfortable, supportive, versatile shoes are not only necessary for high intensity workouts but also for our everyday heroes on the front lines- essential nurses put it all on the line for us. The on and off the clock demands of nurses are incredibly stressful. Nurses typically work 12-hour shifts, and given the state of the world, that's likely gone way up. They're on their feet for hours on end, providing hands-on care to numerous patients and ensuring the health and the safety of others is priority number one. That's why when it comes to what they put on their feet, nurses deserve the very best.
Shoes for nurses need to be lightweight, comfortable, and supportive. The best shoes for nurses should be able to withstand the intense challenges that nursing presents while also being functional fashion. Just because you're in scrubs all day doesn't mean you can't have a great pair of kicks. Here's a roundup of some the
best shoes for nurses
.
Classic Leather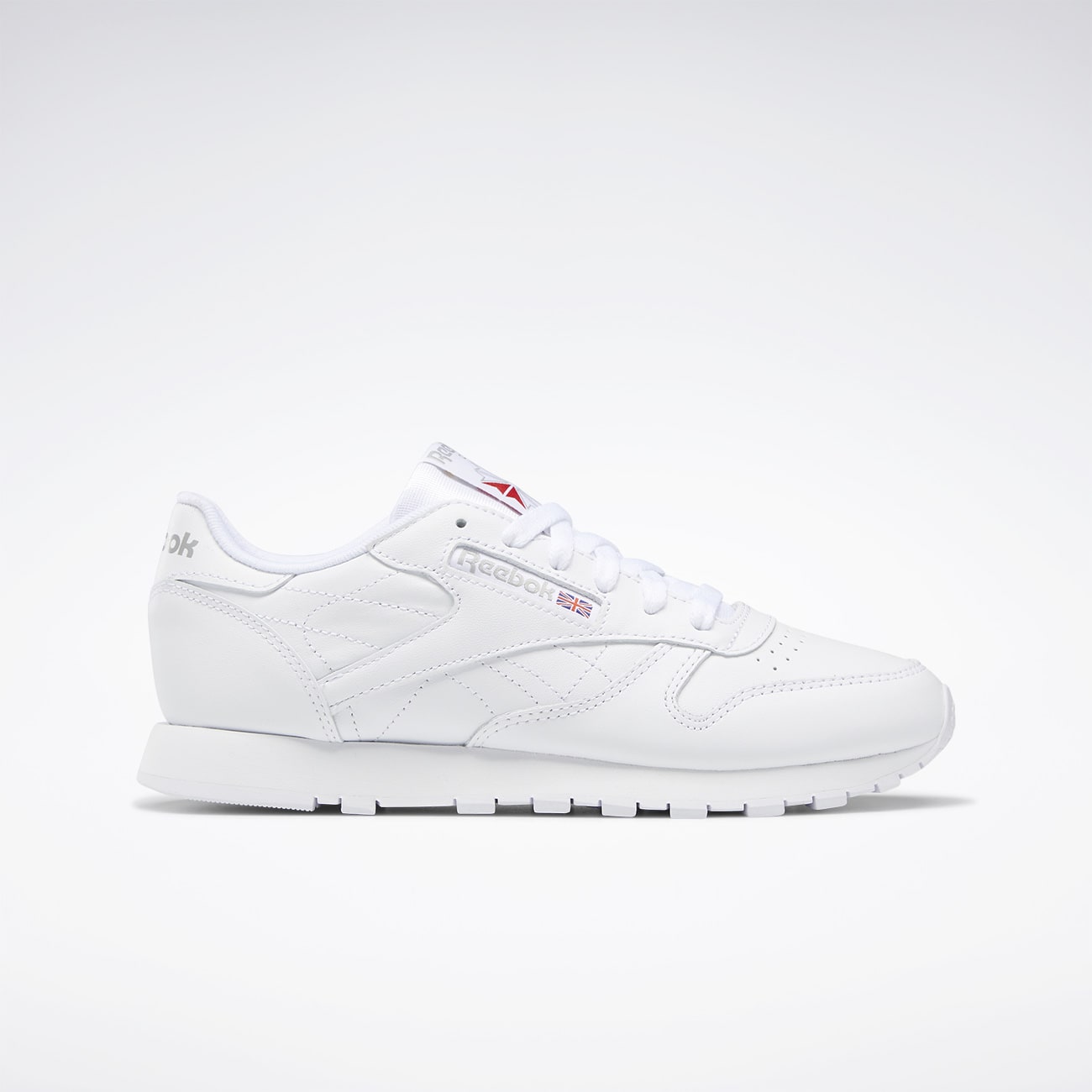 The name says it all: The
Classic Leather
is indeed a classic. It's been around since the early 80s and was designed as a premium running shoe. This means the shoe looks good enough to wear out to whatever gathering you may want to attend post-shift, but it's also a performer that supports you if you head out for a pre-shift morning run. Its iconic white colorway, combined with a stylish and grippy gum sole, is the perfect addition to your scrubs. The shoe has been a fan-favorite for years, and for good reason. It features a timeless design that's executed in a soft and supple leather upper, which requires no break-in time, which means this shoe is comfy from the first moment you slide them onto your feet. This is a must if it's going to ranked as one of the best shoes for nurses. Even more comfort is supplied by the die-cut EVA midsole, which offers lightweight cushioning that will keep you comfortable when you've been standing for hours on end. The molded PU sock liner offers even more support for when you're on your feet all day, moving from task to task When the days are long and the work is hard, you can count on the Classic Leather to keep you going, even when it's a double shift.
Club C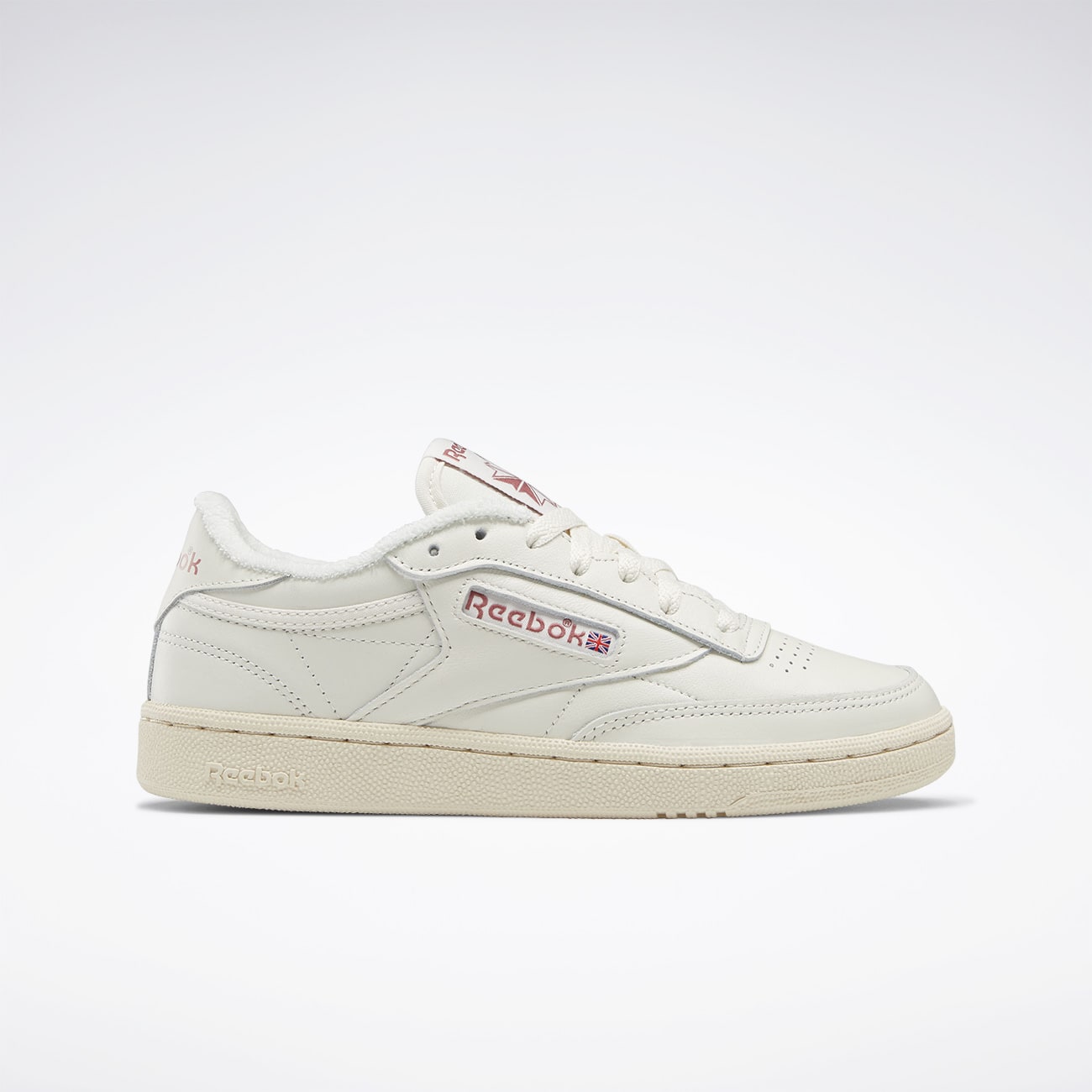 Working hard doesn't mean you have to compromise looking good. Looking down at your feet during a rough shift and seeing some amazing sneakers can give you that extra boost of energy to get through the rest of the shift. That's why the
Club C
is the best shoe for nurses. Its clean, eye-catching design debuted on the courts of tennis clubs in the mid-eighties and has become a staple on streets around the world throughout the 90s and 2000s. The white leather upper is stylish, durable, and easy to clean after you come home from those late nights. The woven nylon tongue offers superior breathability, thanks to the strategically placed ventilation holes. All of this is placed on a comfortable EVA midsole, which is covered in the shoe's signature three-quarter wrap, providing extended durability. Speaking of durability, the rubber sole was originally designed to hold up under the rigors of intense tennis plays, no matter the surface, so you can be assured that it will last under any circumstance. Just like you, this shoe simply will not quit.
Princess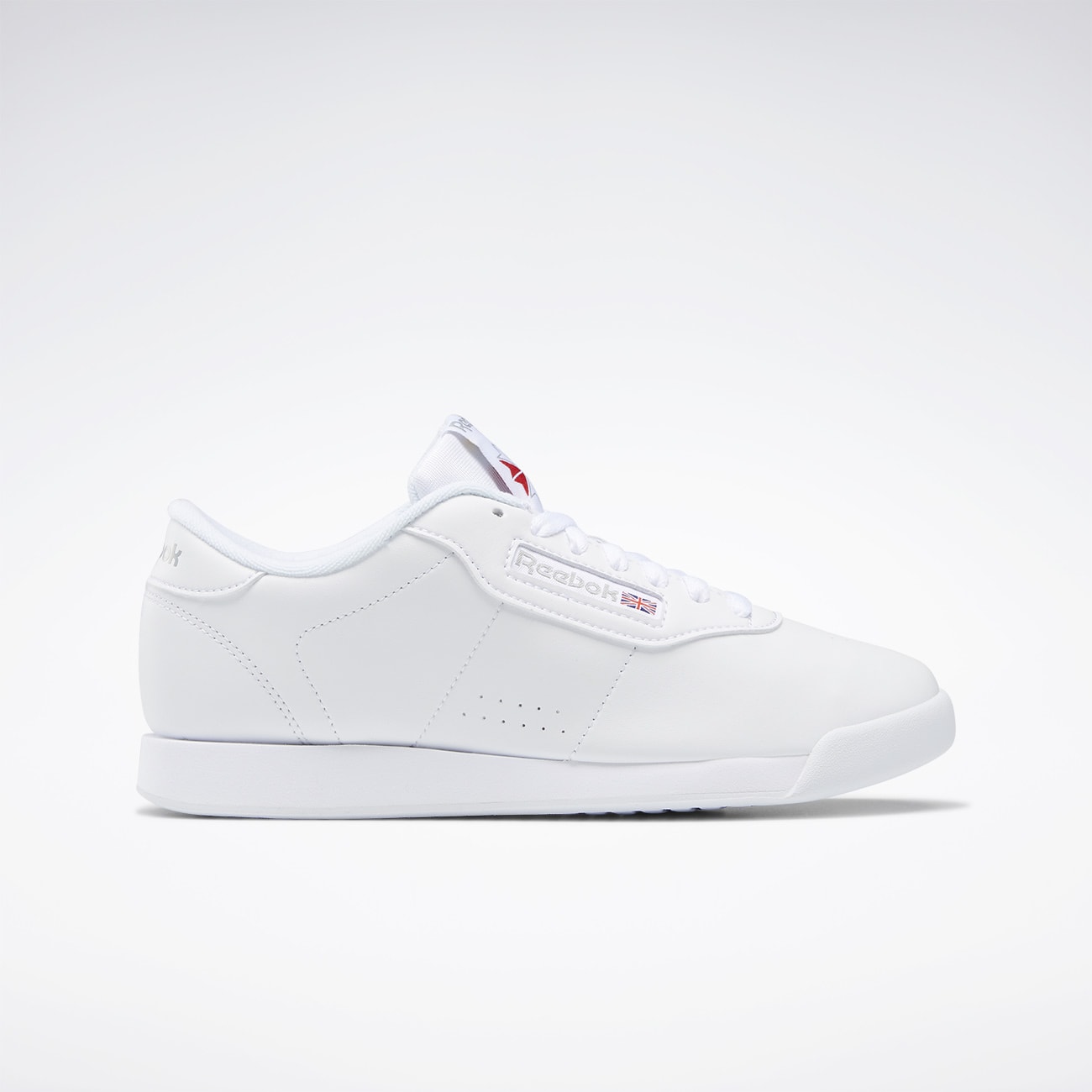 Characteristics of a Princess: strong, courageous, helpful, and cares about others. Sounds a lot like a nurse, right? That's where the Reebok Princess sneaker comes in: it is the best shoe for nurses. The Princess is a simple, yet stylish sneaker. Born out of the aerobics studios of the early 80s, the
Reebok Princess
is the perfect mixture between effortless style and superior comfort. It's upper is clean, without any distracting panels or details. The shoe is lined with incredibly soft terry cloth, hugging your feet with comfort all day long, while also absorbing moisture. Strategically placed perforations on both the medial and lateral side of the shoe, as well as the toe, prevent sweaty feet, no matter how many steps you may take on a day. And while you move around, your feet are protected by the EVA sole and padded foam sock liner, each created to provide you with lightweight and supportive cushioning that will keep you going. The Princess is also available in a 'wide' option, allowing those with wider feet to also enjoy the timeless design and outstanding comfort of this shoe.
At the end of the day the best shoes for nurses are the ones that make you feel your best, empowering you to take on your workday with strength and all the grace that nurses possess. Thank you for all you do!