The Best Cross-training Shoes for Men 2021
From box jumps to burpees, this round up of the best men's cross-training shoes has you covered.
Cross-training is a great way to condition different muscle groups, develop a new set of skills, and reduce the boredom that creeps in after months of the same exercise routine. Even though you absolutely love a particular activity, it can get monotonous if you're doing burpees every single day. Switching it up and incorporating multiple types of activities not only reduces that monotony and boredom but also keeps your muscles guessing and improves your overall fitness. Cross-training is your answer. Whether you're in it for daily fitness training, or in it for the competition, your cross-training workouts will put your body through diverse movements.
For an optimal, distraction-free performance, the best cross-training shoes are engineered to move with you, supporting your step and keeping you comfortable. You need proper support with each movement because your stability comes from your feet and ankles.
Reebok's cross-training shoes
feature expertly designed insoles, midsoles and outsoles that work together to provide the ultimate in comfort and support.
THE NANO: THE HOLY GRAIL OF CROSS-TRAINING SHOES
Cross-training experts know the Reebok Nano. Designed to take on the hardest cross-training workouts from runs to jumps to lifts and climbs and everything in between, Nano cross-training shoes are all agility. The next generation of the iconic Nano has built off the success of the Nano X and has evolved to be even more dynamic and supportive. The shoe is re-engineered to take your training beyond the Box into the gym and even your backyard and be as versatile as you.
Nano X1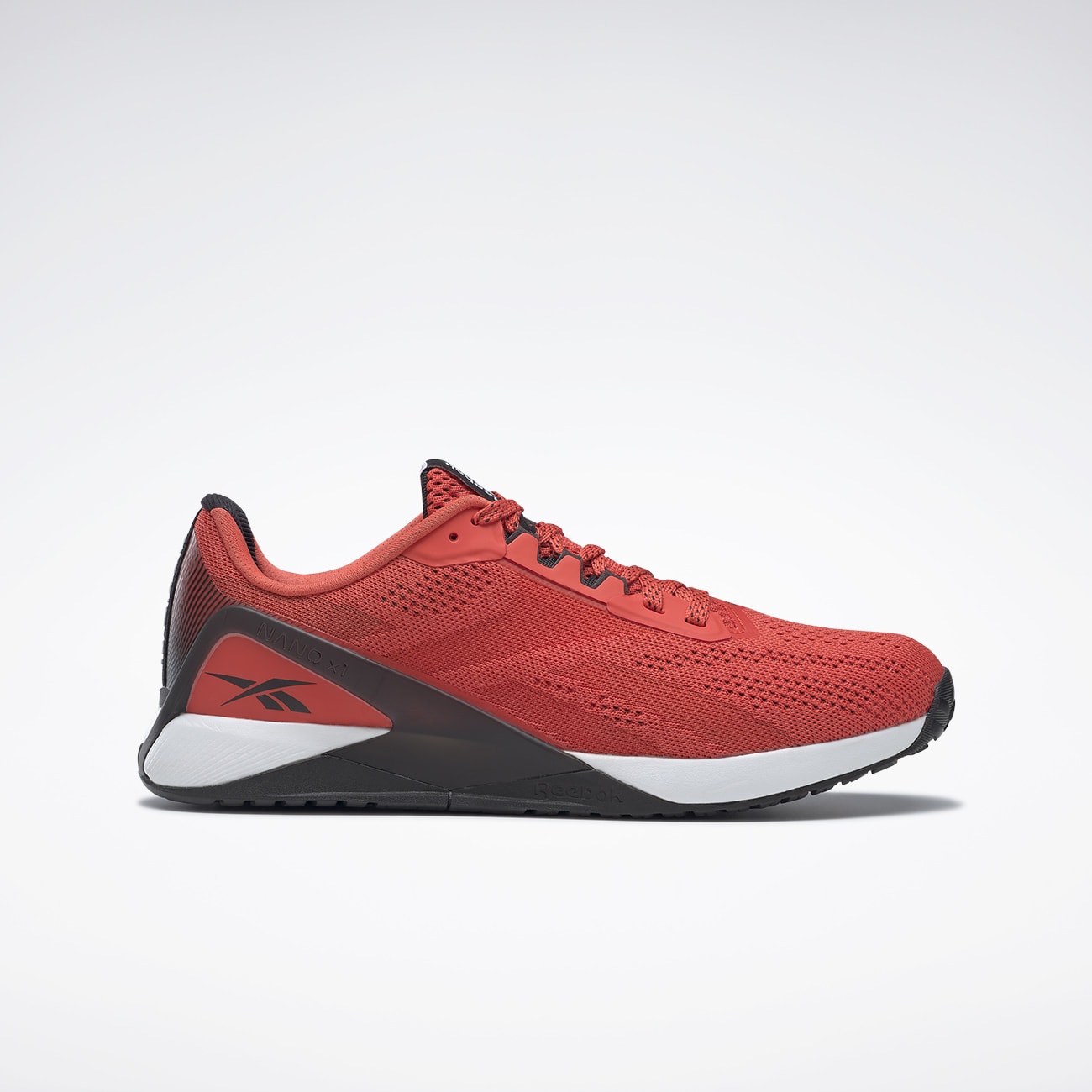 Nano X1
has an upgraded Flexweave® woven textile upper which provides resilient stretch and targeted support at key performance areas. A brand new collar construction with high density foam enhances the overall performance comfort and the lightweight cushioning keeps you fast on your feet. Cross-training workouts test your limits, which is why the Reebok Nano X cross-training shoes have been engineered to go the distance.
An all-purpose cross-training shoe will cover all your bases but sometimes you need a shoe designed specifically for an activity to help you hit that performance goal. HIIT (high intensity interval training) and weightlifting are two activities where having a designated shoe will make a difference. These cross-training shoes have been designed to meet the needs and demands of those looking to take their performance to the next level.
Nano Flex TR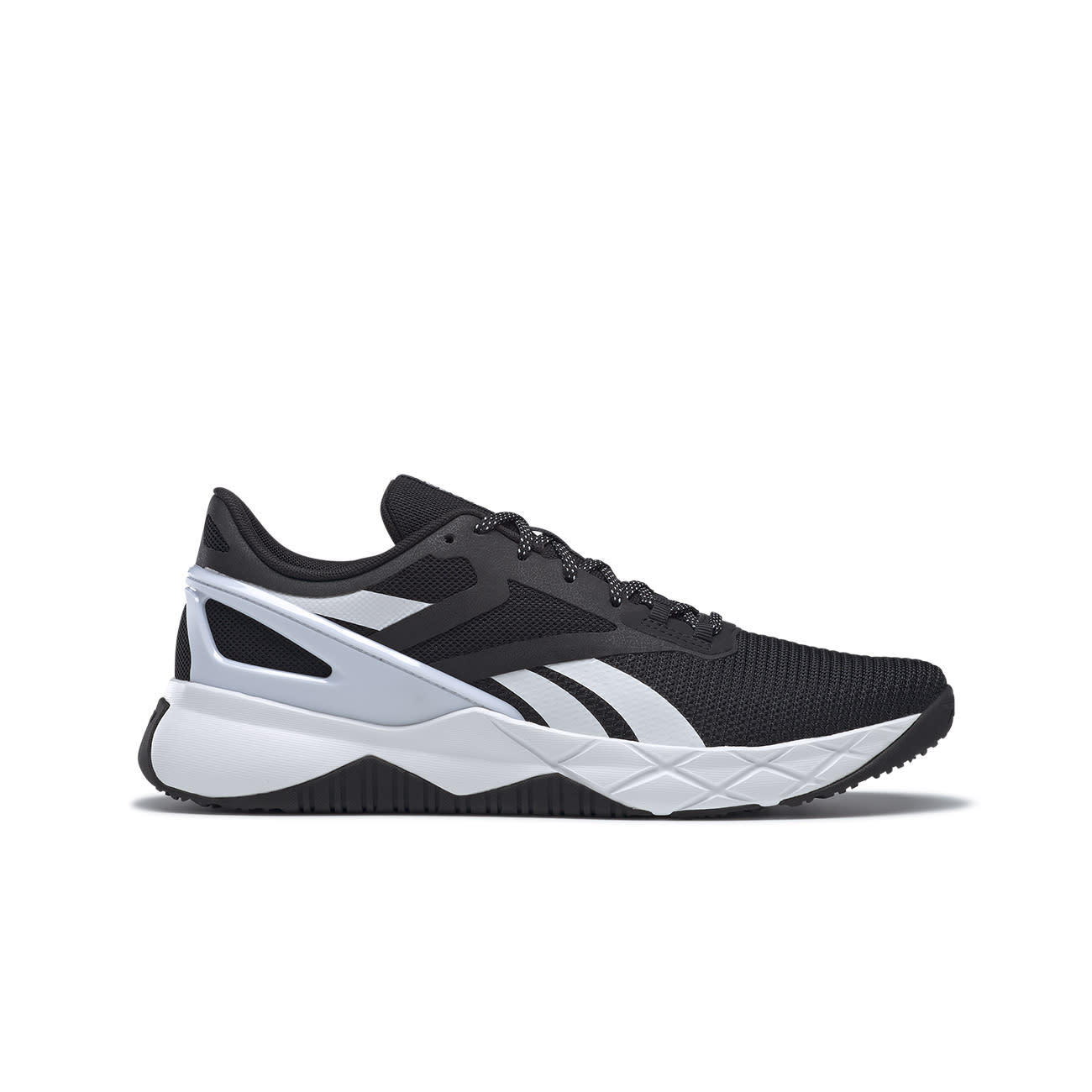 When you're motivated to crush that PR, beating your best just got easier with this stable and durable training shoe. The
NanoFlex TR
's breathable feel with rubber outsole manages to provide a stable step while being downright comfy. Designed for those tough workouts, the NanoFlex can take whatever you dish out.
HIIT Men's Training Shoes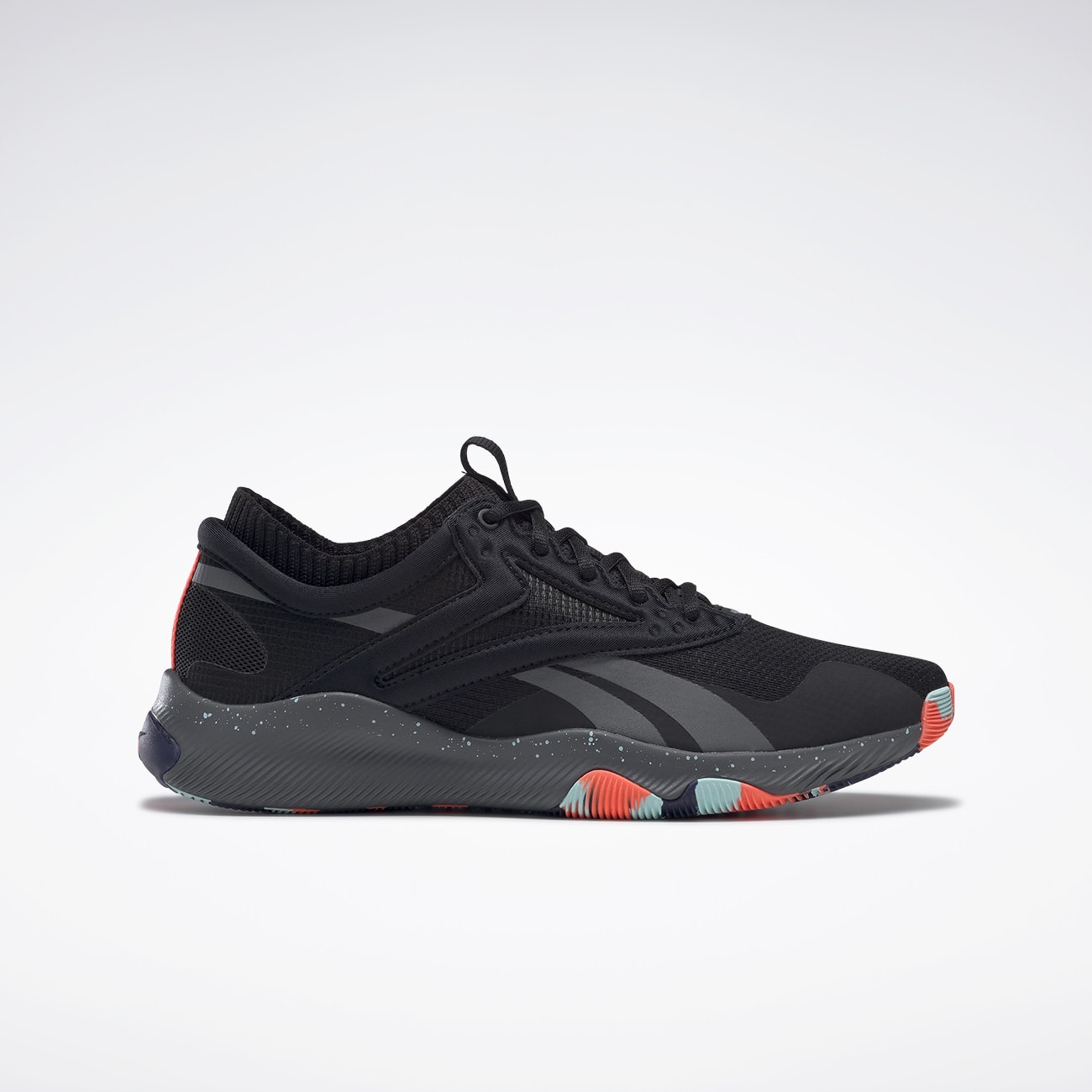 Reebok's
HIIT men's training shoes
are designed to keep up the pace during jump squats and burpees. These men's shoes are designed to support the varied movements of high-intensity interval training. The mesh upper features a pillow around the collar for a locked-in fit. The flexible outsole provides dependable grip on slippery gym floors.
Flashfilm Trainer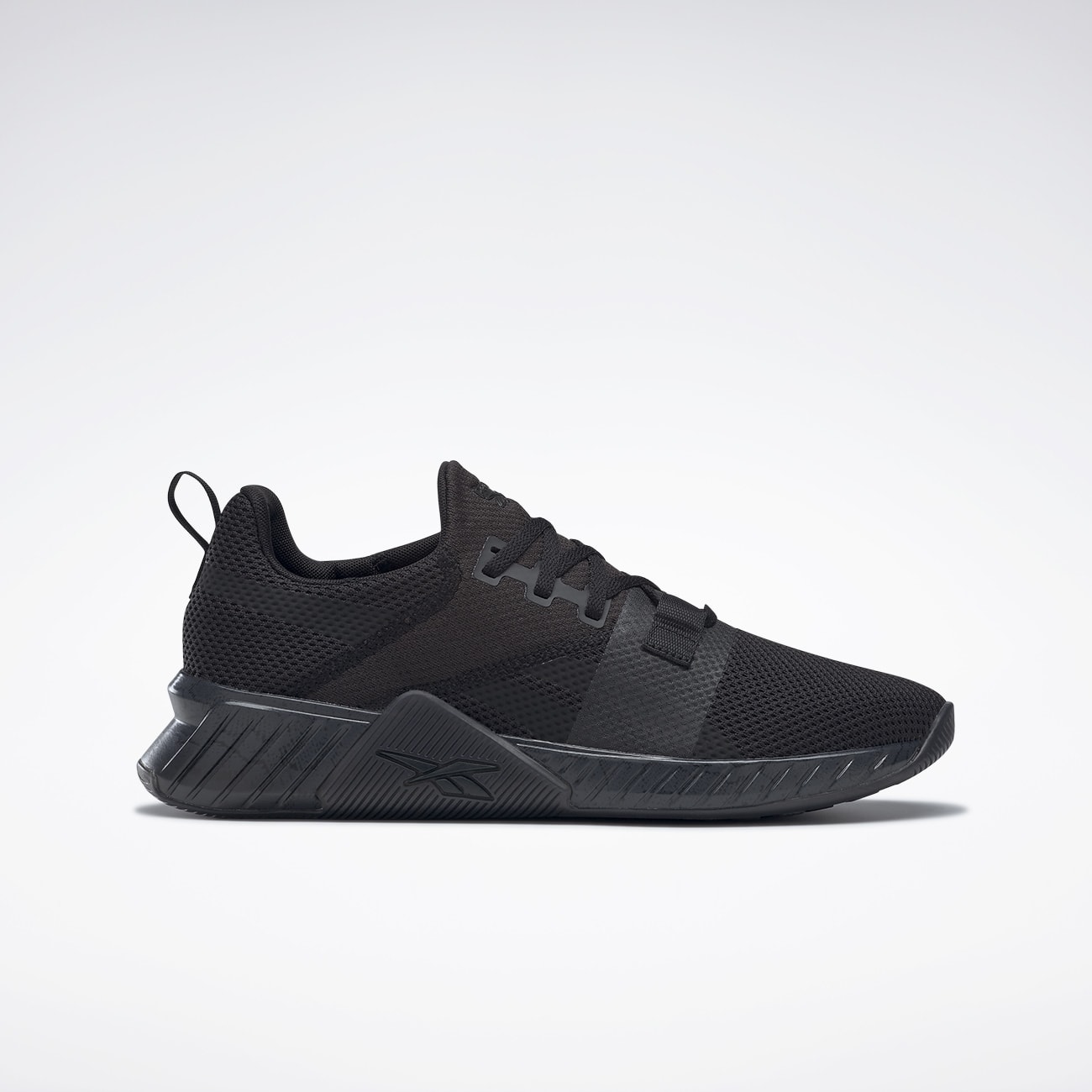 Flashfilm Trainer
Go all out. Recover. Repeat. These men's training shoes are made for intense stop-and-start workouts. The textile upper stretches and provides support where it's needed most. A polyurethane midsole gives you a responsive and comfortable feel.
JJ IV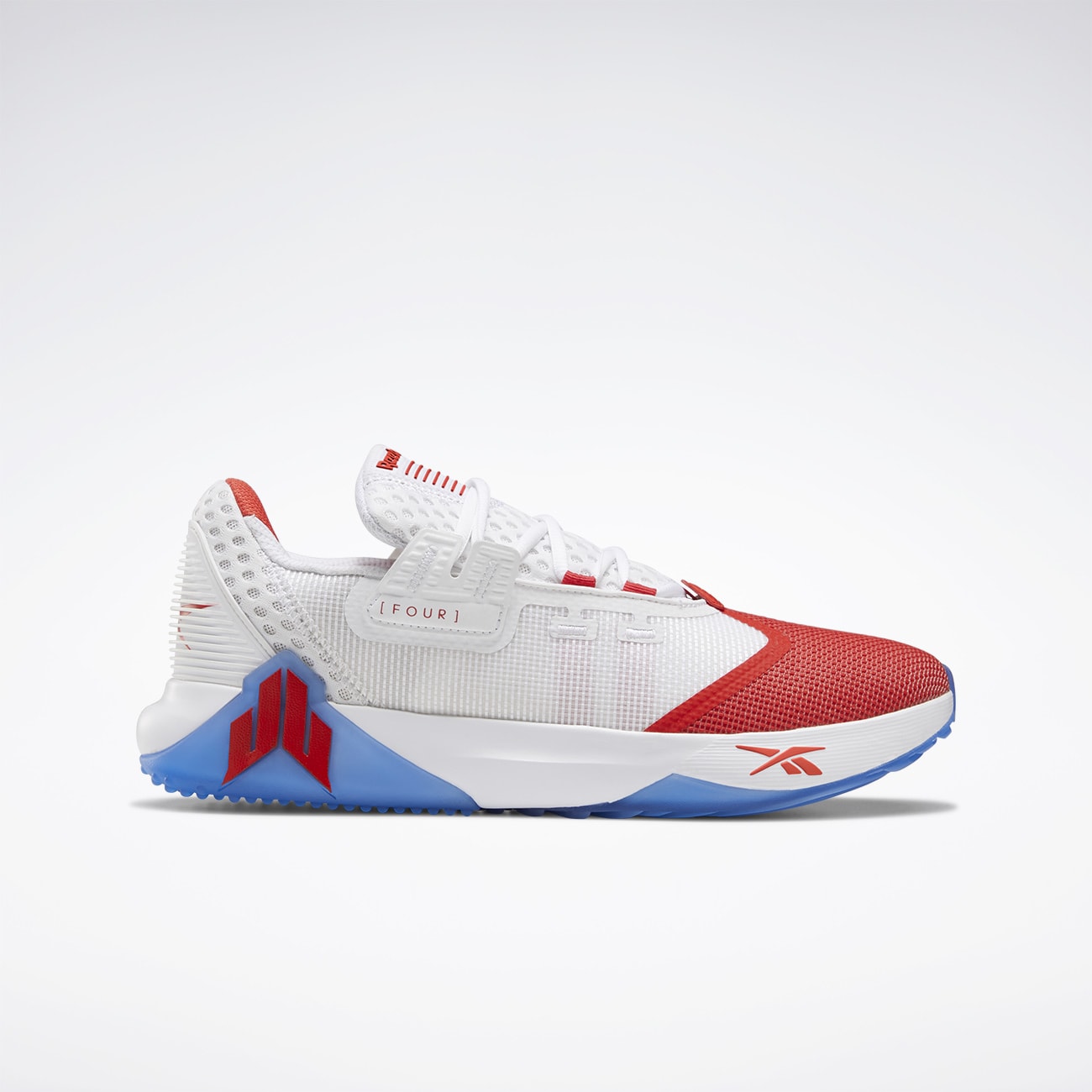 The
Reebok JJ IV
is engineered to meet the training needs of one of the most formidable athletes in the game: JJ Watt. Providing the versatility and stability to help you attack any training session, and the styling to take you to and from the gym. When style is your focus, the JJ IV applies Reebok's iconic "Question" look, bringing the style of a retro basketball shoe to the present.
Legacy Lifter Flexweave®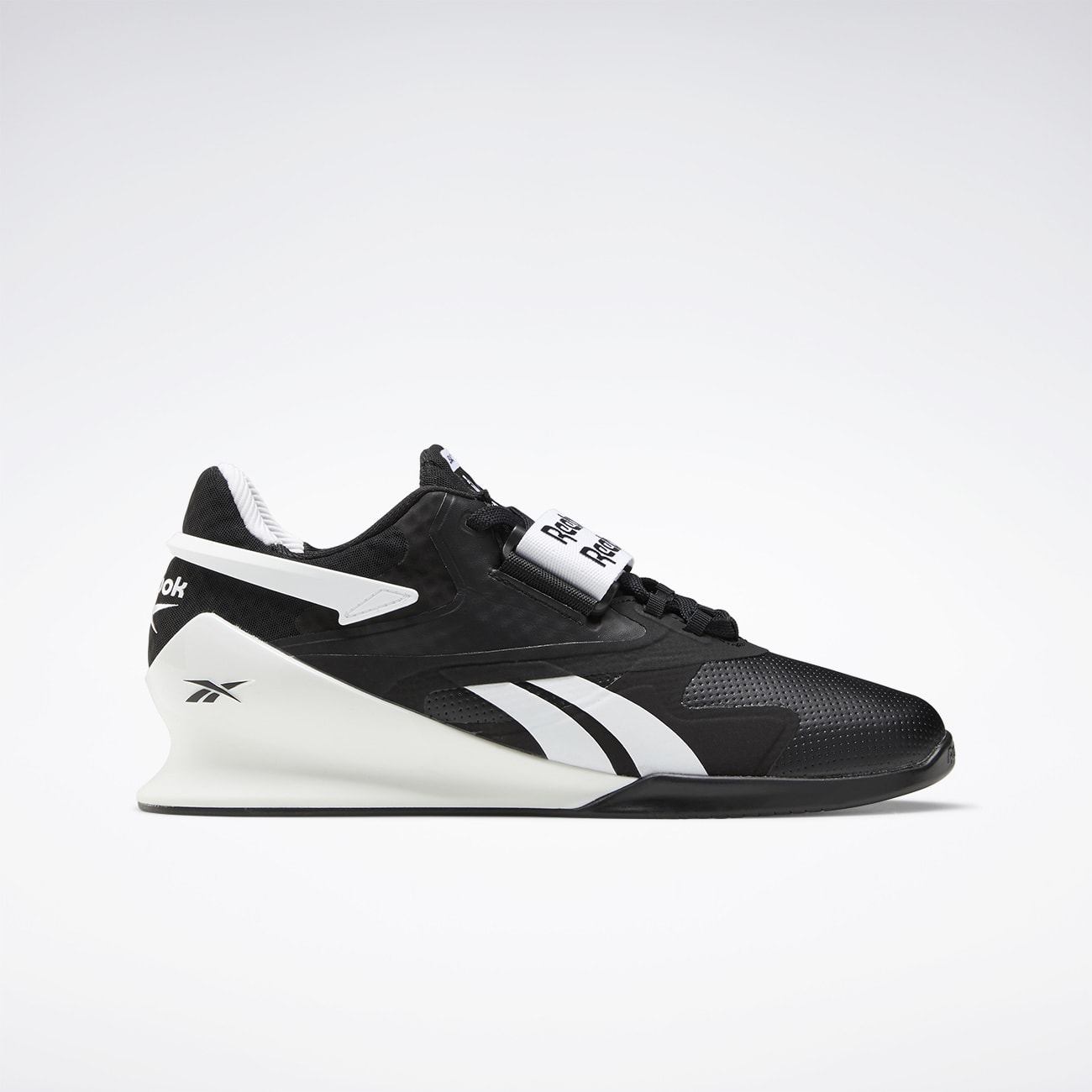 Legacy Lifter Flexweave®
training shoes are designed to provide a stable base on the weightlifting platform. These cross-training shoes for men have a Flexweave® upper with double straps for a locked-down fit. The raised heel allows for an optimal squat position to help you max out your lifts.
Whatever your activity Reebok has you covered. So, take on that new HIIT class, try your hand at some weightlifting, or throw in some box jumps or burpees – just switch it up to reap the benefits. Take on your next cross-training workout with confidence and all the support you need in your new cross-training shoes.