Transport Yourself to A New World of Sight and Sound with This New Sneaker Collection
Zig Kinetica Undersounds is a tribute to the creative energy and sounds of Atlanta, Houston and New York City. Go behind the design and find out how the unique pairs came to be.
You can find creative spaces anywhere. From hit albums recorded in makeshift bedroom studios to lyrics spelled out on a napkin on a train, inspiration can hit you in the most unexpected places. In the music industry, chart-topping songs and number one records are created in spaces where artists feel encouraged to explore and be inspired by what's around them. Some cities in particular have built reputations for promoting artistry and innovation, and in turn, creating safe havens for originality and experimentation. Reebok's latest collection for its Zig Kinetica silhouette,
Zig Kinetica Undersounds
, includes three shoes inspired by the creative energy and sounds of three dynamic cities: Atlanta, Houston, and New York.
These three cities are home to some of the world's most famous musical artists and creators. When you walk down the streets, you feel the bass from a ground-level club around the corner, stumble upon a pop-up art installation or an impromptu street busker performance - it's electric. The Zig Kinetica Undersounds collection brings these sights and sounds to life by highlighting iconic elements that make each city unique. Reebok Senior Footwear Designer, Mike Hesterberg, and Product Manager for Zig Kinetica, Matt Hagerty are the minds behind the ideas and designs. Even if you've never visited these cities before, the specificity of the designs will have you remembering why you bought them in the first place: to support freedom of expression. The collection is a tribute to three hotspots that have fostered and nurtured art, and those that create it. To find out more about these city-inspired sneakers and how music can impact creativity, read on.
The Energy of Zig Kinetica
Reebok's Zig Kinetica silhouette has a stabilizing Zig Energy Shell, Floatride Fuel cushioning, and Zig Energy Bands outsole that stretches and snaps back for energy return; every piece of technology has a role to play in this sneaker.
Hagerty says the shoe has always been one of a kind. "Simply put, Zig is unique in its design, its history, and its execution of technology. There was nothing like it when the OG model dropped in 2010, and there is still nothing like it now." So, when it came time to design a new collection, Hesterberg says it had to display the same kind of creativity that was put into the shoe. "Zig came from an innovation mindset, and that process is echoed by the process of creating new sounds. The Zig shape is an energy wave that looks like a wave of sound. We wanted to show love to the cities that inspire us, that bring the music and the sounds that keep us moving. That collision of energy, sounds, and creativity embodies the essence of Zig."
Designing with Sights and Sounds in Mind
When you think about Atlanta, Houston, and New York, you may not know the intricate details that locals might. From food to cars, the goal of the project was to be as authentic as possible and highlight unique elements that play a role in the sounds of the cities. Choosing how to highlight each city and what would make each design truly exceptional was like putting together creative puzzle pieces for Hagerty. "Exploring different themes for each shoe was probably the most fun aspect of the project," he says. "We identified a regional reference or subculture unique to any other city – and then had to figure out how to bring that theme to life through the product."
Hesterberg used his personal experiences with travel to bring a genuine perspective. He says his exploratory nature allowed him to think about the designs in new ways. "I try to be a sponge, to surround myself with new sights and sounds that bring energy and excitement to the creative process. I continue to draw inspiration from the places I have been to. I think this openness to new experiences, new environments, and new sounds is what allows your creativity to expand." All three cities are known to be the origin of new music, and the designs are meant to pay respect to the spots that inspire. Both Hesterberg and Hagerty broke down the design details below.
Atlanta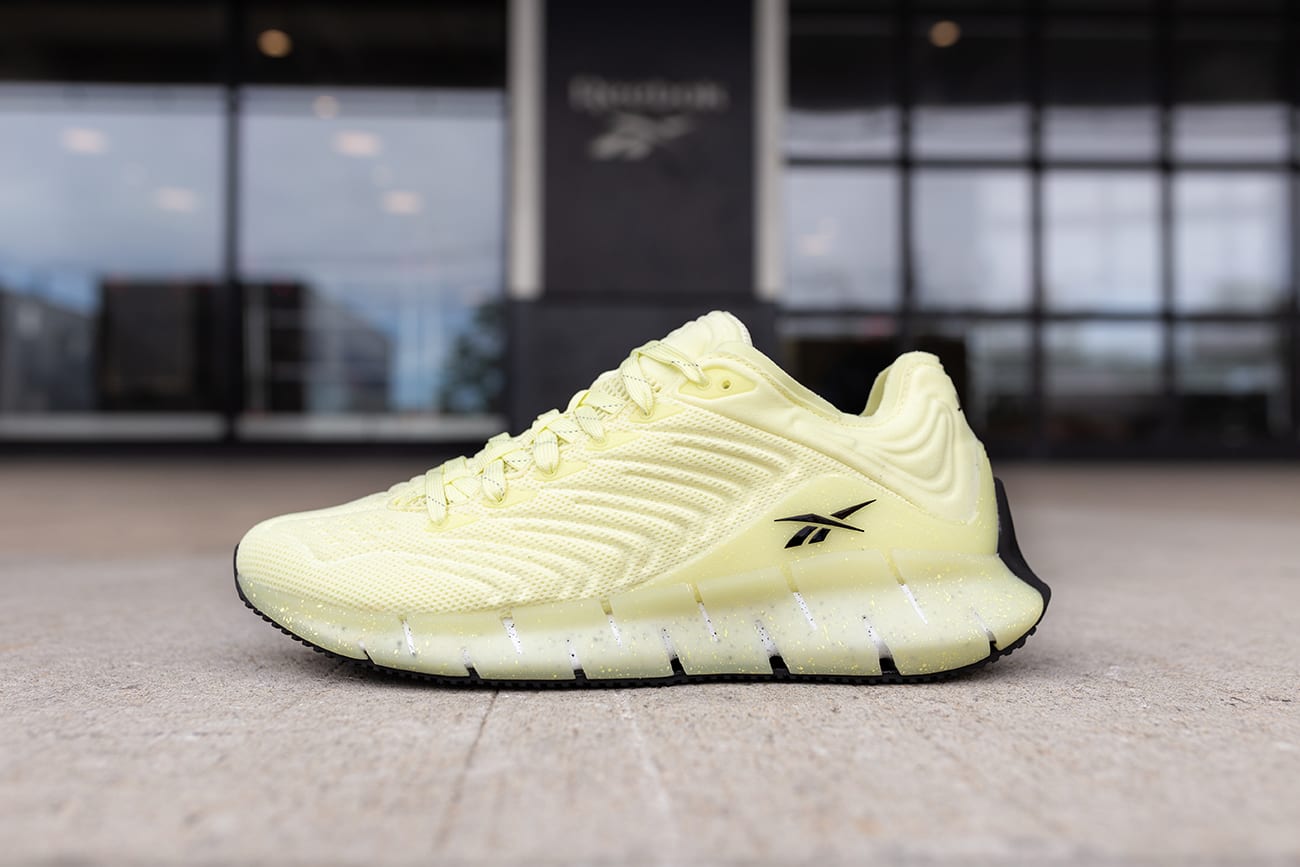 Hesterberg: "In my mind, every city and state has a different recipe and pride in their grilling and BBQing. It's part of the culture, so we wanted to celebrate this collision of music and Atlanta's famous wings spot JR Crickets with a crispy lemon upper and a spicy treatment to the sole."
Hagerty: "We wanted to create a shoe inspired by something synonymous with the Atlanta food scene – the Lemon Pepper Wing. The product is informed pretty directly, with the midsole/shell speckle representing the double-dipped seasoning and the yellow upper representative of the lemon flavor."
Houston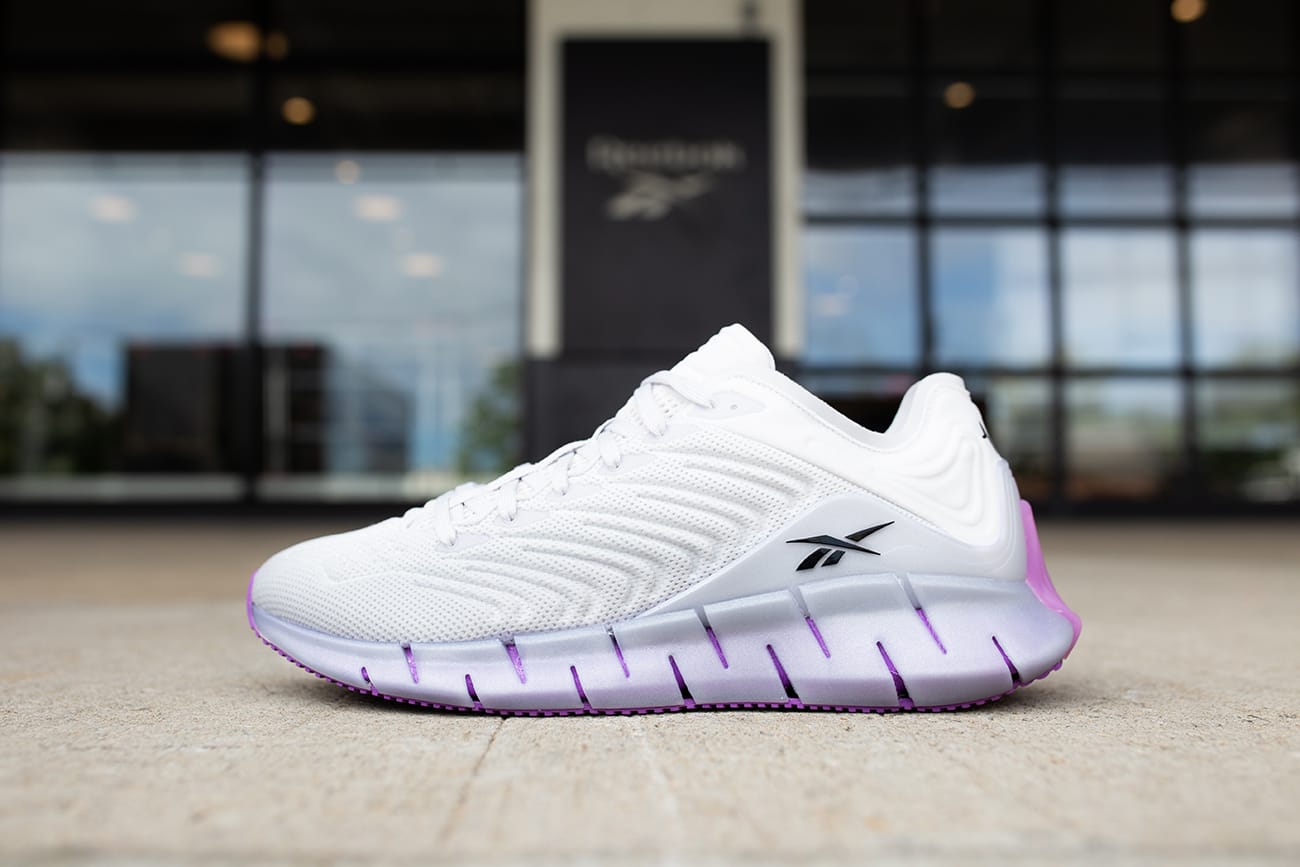 Hesterberg: "Houston is big into car culture, slabs and chopped and screwed music; everything is far apart so your car gets you to where you are going. So, we explored candy metallic finished and paint fades. And to me, queso is ubiquitous with my trips to Houston, so I wanted to put a cheese colored sockliner for all the fans of Tex-Mex."
Hagerty: For the Houston 'Candy Paint' drop we drew inspiration from Houston's SLAB culture, with our sublimated gradient fade upper and iridescent Zig Energy Shell representative of the candy paint.
New York City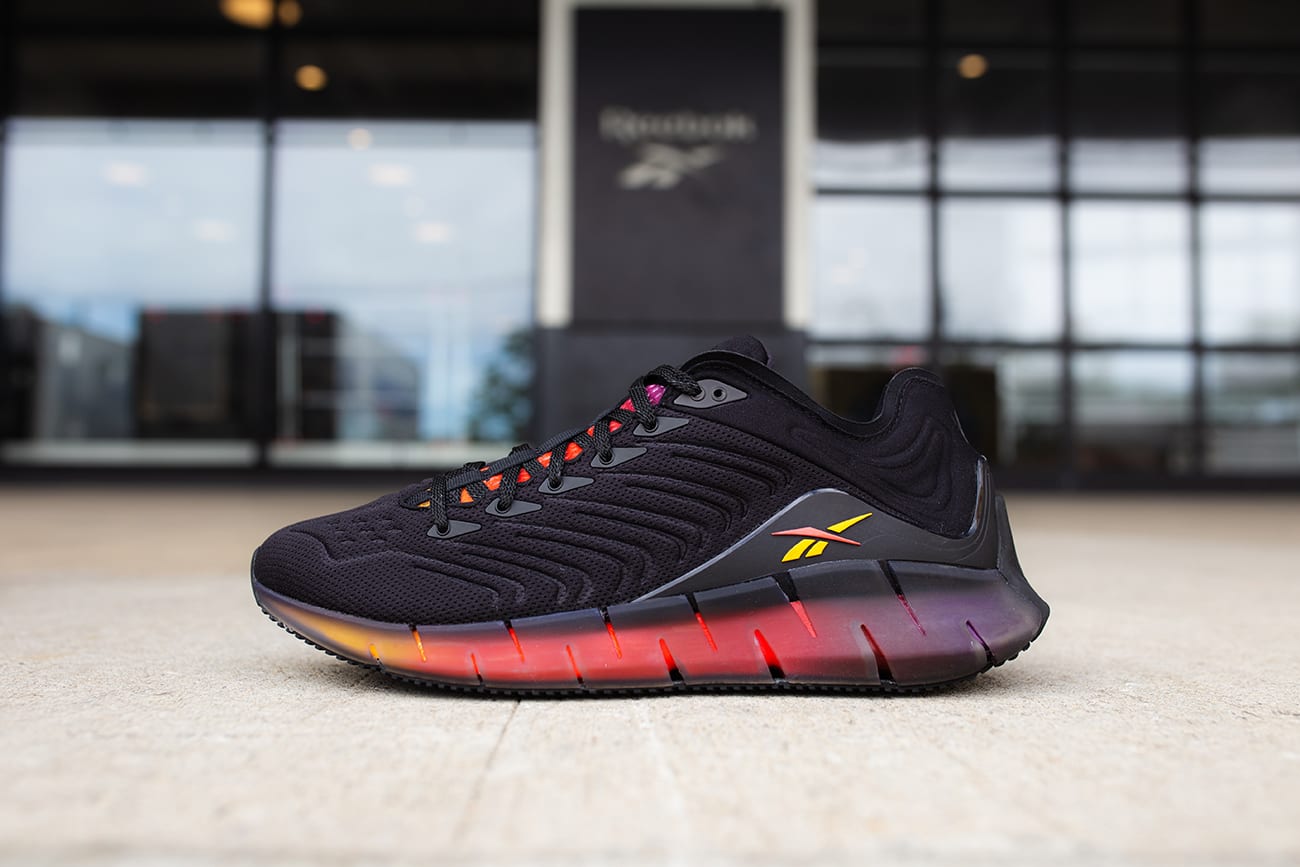 Hagerty: "The NYC 'New York Minute' drop was inspired by the speed of the city. It is meant to celebrate the innate hustle of the city's locals who live their lives through that 'city that never sleeps' mantra."
Hesterberg: "It's the city that never sleeps, so we started with a darker base, then hit it with sunset and neon tones that you would see on the famous theaters and music venues. It's understated but intense."
The Impact of Music on Creativity
There's a reason that when you hear a particular song you're transported to a different moment in time in your mind. Music can take you to a million places and can elevate how and what you decide to create. Focusing on the distinctive styles of music that have come from these cities was an important consideration for the collection. Hesterberg shared that he looks for new music when he needs to expand his thinking and get into a creative headspace. "Music is so important. There are types of songs that are tied directly to emotions and experiences, like the breakup song or the club banger; even cities have unofficial anthems. The beat and tempo, the key, create a tone and I think those feelings translate across media to design."
Hagerty says he believes music can be an intrinsic part of the creative process. "I think you can argue music is the single biggest influence of how you are feeling at any given moment. A song has the power to take you to a different place in your life or remind you of a specific person. It can take you out of a bad mood or into focus. Music in movies is used to literally let you know when to be scared, when to cry, when to be happy – so I absolutely believe it can have an impact on your creativity." In another homage to the three cities featured in the Undersounds collection, the team that worked on the project crafted music playlists for each city. The playlists capture the essence of their inspiration for the designs and the musical energy of the cities. There's a Spotify Code on each shoe so you can scan and download the playlists. You can also pop in your headphones or let the beats blare out of the speakers and click play below.
In this collection, no detail was left out. Even the sockliners on the shoes call out "the Sound and Energy of" each city, or the pulse of the city, meaning underground artists, rising artists, or lesser-known future stars. The shoes encapsulate a feeling, the hustle and grind, the heart and souls of the people making creative magic. Hesterberg says creative minds tend to find each other and bond in ways that others don't. "I think designers and artists have a unique way of connecting on a more emotional level, the way we see things differently and find hidden gems wherever we go." He says the Undersounds Collection allows people to experience the energy of these cities. "We forget that in the not too distant past there was no way to experience a place without being there, or to know a place without being from there. There was no Instagram, no Spotify. In fact, before Spotify, the radio told you what music to listen to, and you had to be from Atlanta or Houston to know the sound of those cities."
Taking the essence of three cities bursting with creativity and conveying it on to footwear is not a simple task. But Hesterberg says it was a fun challenge. "I think the expansion of the creative space has come much more to the forefront. And It is exciting to be a part of new ways of collaboration and creative discovery with this collection." The Zig Kinetica Undersounds collection will transport you, just as music does, into Atlanta, Houston, and New York. You'll feel the palpable, contagious energy that flows through these cities every second because the meticulous design elements are just that good.