Why You Should Consider Sustainable Eats and Kicks for Your Next Run
What you need to know about the fuel you give your body and how Reebok's plant-based performance running shoe is changing the game.
If you're an athlete, you know that taking care of your mind and your body is crucial to success. From the food you eat down to the
sneakers on your feet
, it matters. What else matters? Where it all comes from.
Reebok is
committed to creating more sustainable products
and reducing the use of petroleum-based plastics in footwear. On October 1st, Reebok will release Forever Floatride GROW, one of the world's first performance running shoes made with things that grow. To be more specific, it's made of at least 50% plant-based materials: castor beans, natural rubber, bloom algae and an upper made primarily of eucalyptus. They're also built to last. You can feel confident when you hit the pavement in these shoes that you can still push your pace and not have to compromise on performance.
Ahead of the sneaker drop, Reebok put Forever Floatride GROW where other plant-based goods are in demand – picture the shoes next to crisp veggies at your local
CSA
(community supported agriculture) farm share. The brand partnered with
Siena Farms
, a local Boston-based farm that provides produce delivery subscriptions, to create a limited-run produce box. The custom box includes fresh vegetables packed with a pair of Forever Floatride GROW. On October 1st, for the first 50 pairs of Forever Floatride GROW purchased through Reebok's loyalty program,
UNLOCKED
, Reebok and Siena Farms will donate 50 produce boxes to communities in need. Fresh produce and a pair of plant-based kicks? Your next run and subsequent PR will thank you.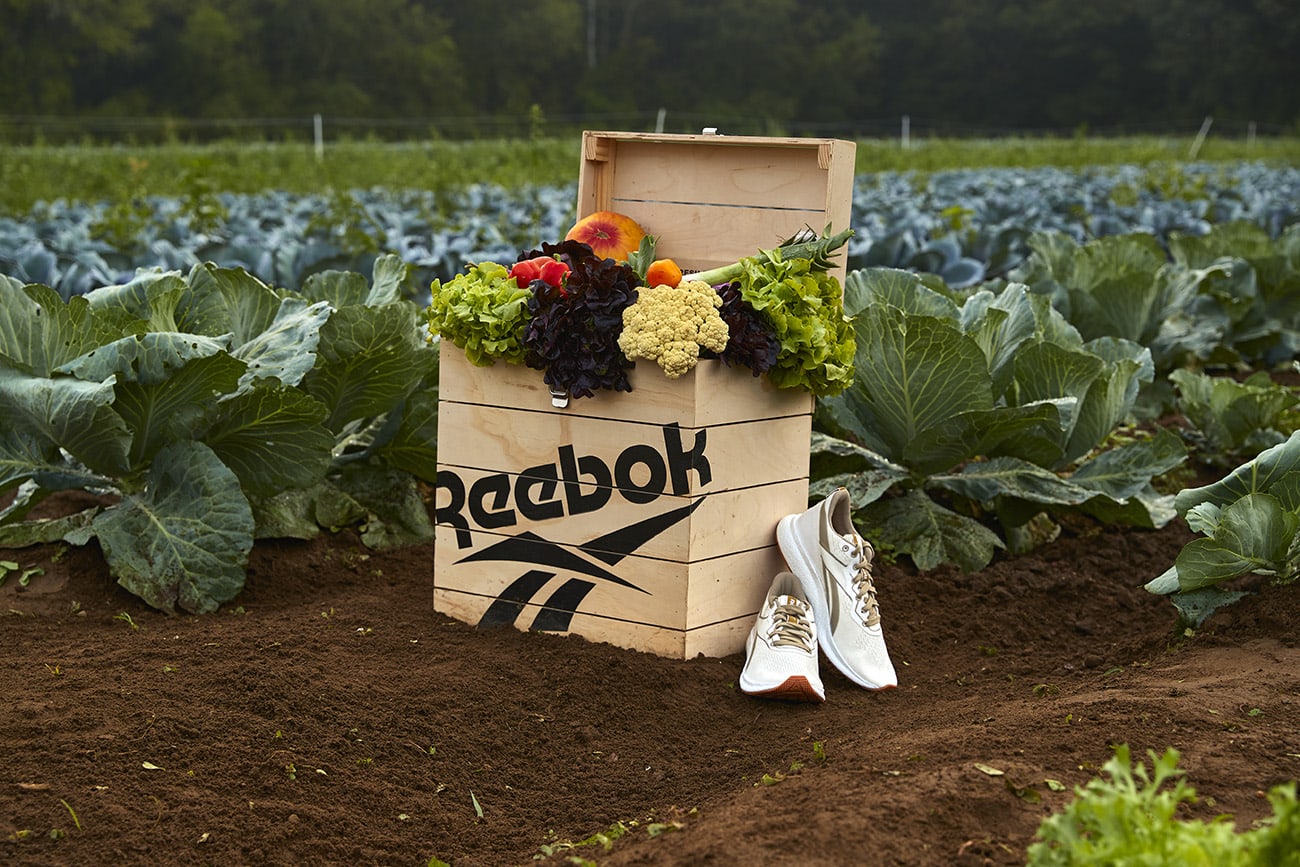 Ana Sortun is the wife of Siena Farms owner Chris Kurth, and a chef and owner of three acclaimed restaurants in the Boston area. She uses fresh produce from Siena Farms to craft her menus and run her restaurant kitchens. Her commitment to fresh ingredients and healthy food threads through every dish she creates. Her daughter, 14-year-old Siena Kurth, the farm's namesake, works on the farm and leads an active lifestyle as a casual runner, horseback rider, and dancer.
As two people who are passionate about sustainability and on their feet constantly, it only made sense to ask Sortun and Kurth to test out Forever Floatride GROW for themselves. Here's what they had to say about the importance of sustainable practices and how the shoe stacks up when put to the test.
Why Sustainable Practices Matter
Fields as far as the eye can see. A greenhouse, sunflowers, fruits and vegetables, and every kind of food that's in season in front of you. This is Siena Farms, a family farm in its 15th year of operation. They grow over 100 varieties of vegetables for their year-round CSA, farm stores, markets, and select restaurants. The farm only uses sustainable agricultural practices, free of chemical herbicides, pesticides, and synthetic fertilizers.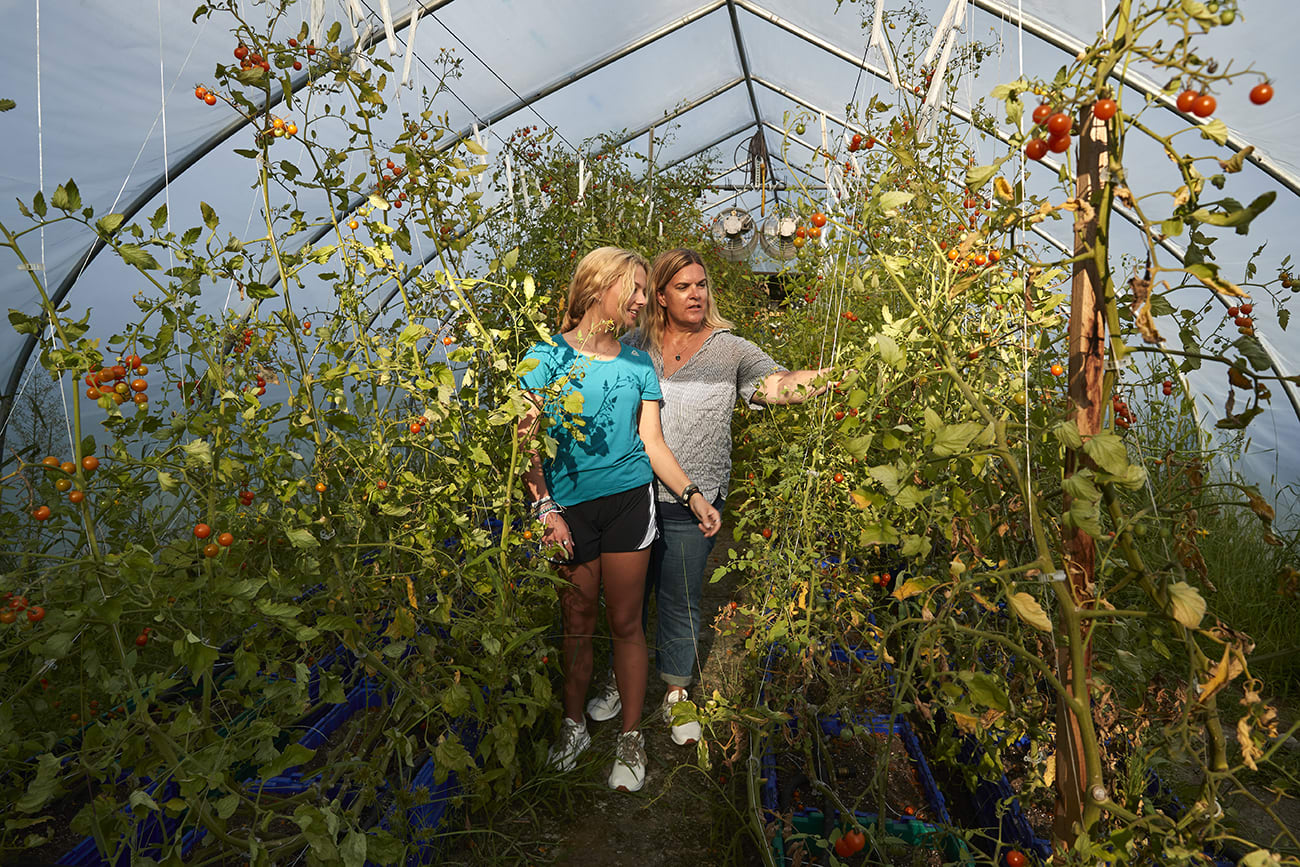 Learning about where your food comes from is eye-opening. The use of sustainable practices and how your food is grown makes a big difference in how it fuels you and the environment. Sortun says you can actually taste the difference. "We write our menus around what is in season at Siena Farms because my husband's vegetables are delicious. His expertise and passion for growing and nurturing the soil are what makes them taste better than food from the grocery store. When you taste food from a local farm that cares about the health of the soil, it speaks for itself." Now more than ever,
sustainable farming practices are becoming more sought after
as people explore alternative options of getting their food.
Athletes in particular need to stay on top of their nutrition to perform at optimum levels. Sortun says finding a CSA program is an easy way to start. "The CSA is an investment to the farmer and a promise to yourself that your daily diet will be full of the best, freshest vegetables from rich, healthy soil." As an active athlete herself, Kurth says exploring sustainable methods for food and overall living are priorities for her. "Growing up on a farm and learning about different farming methods has impacted my view on the importance of sustainability in many ways." She says people need to start considering how they're giving back to the environment. "My parents have always enforced healthy eating and organic farming. Sustainable living is very important to me because I believe that we have to give back to the environment as much as the environment gives back to us."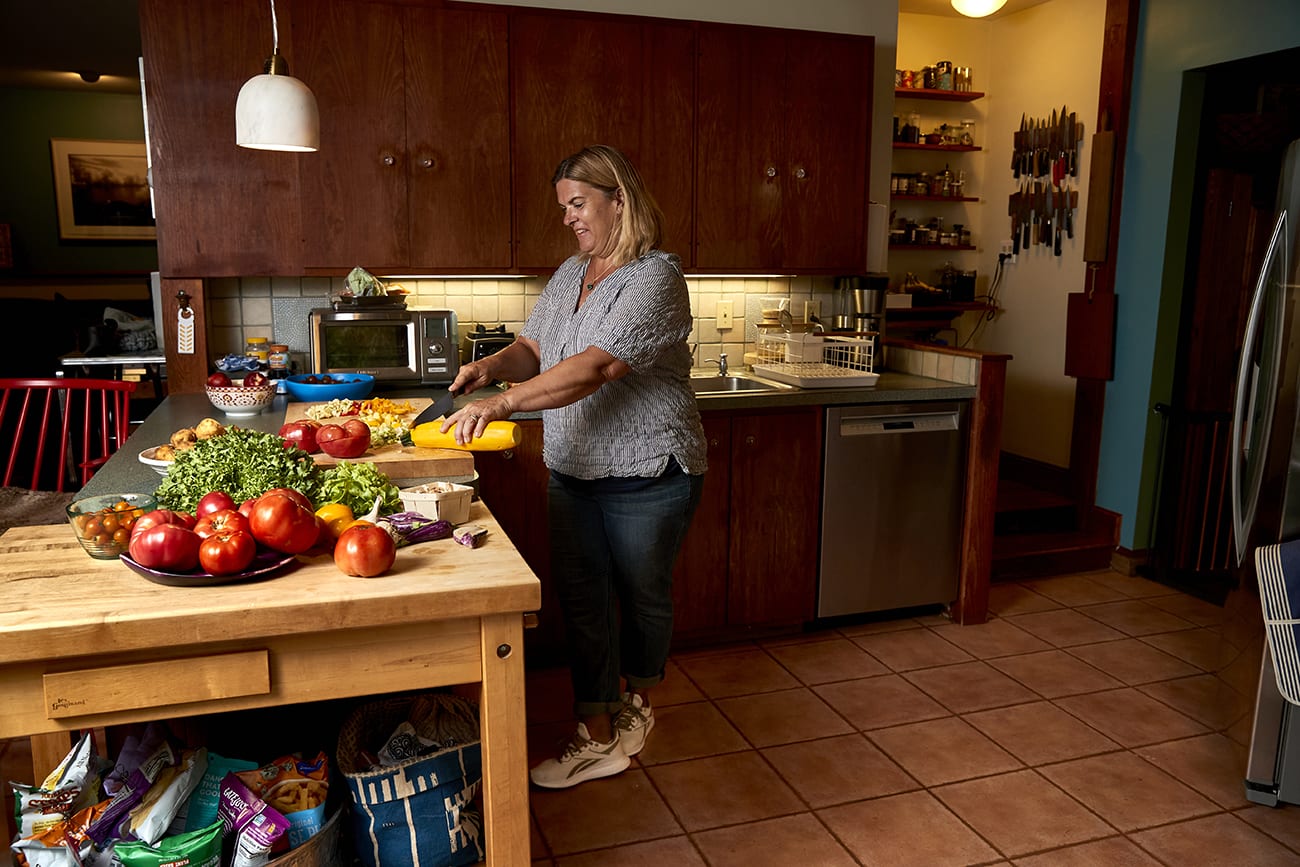 A Sneaker That Can Match Your Miles
Similar to food, going sustainable with sneakers shouldn't mean sacrificing quality. Kurth says her run in the sneakers did not disappoint. "It felt good to run in Reebok's Forever Floatride GROW sneakers. They were bouncy and they made running on the rocky dirt roads more comfortable. Most importantly, they are super durable and easy to clean if they get dirty; perfect for running and working around the farm." These sneakers deliver.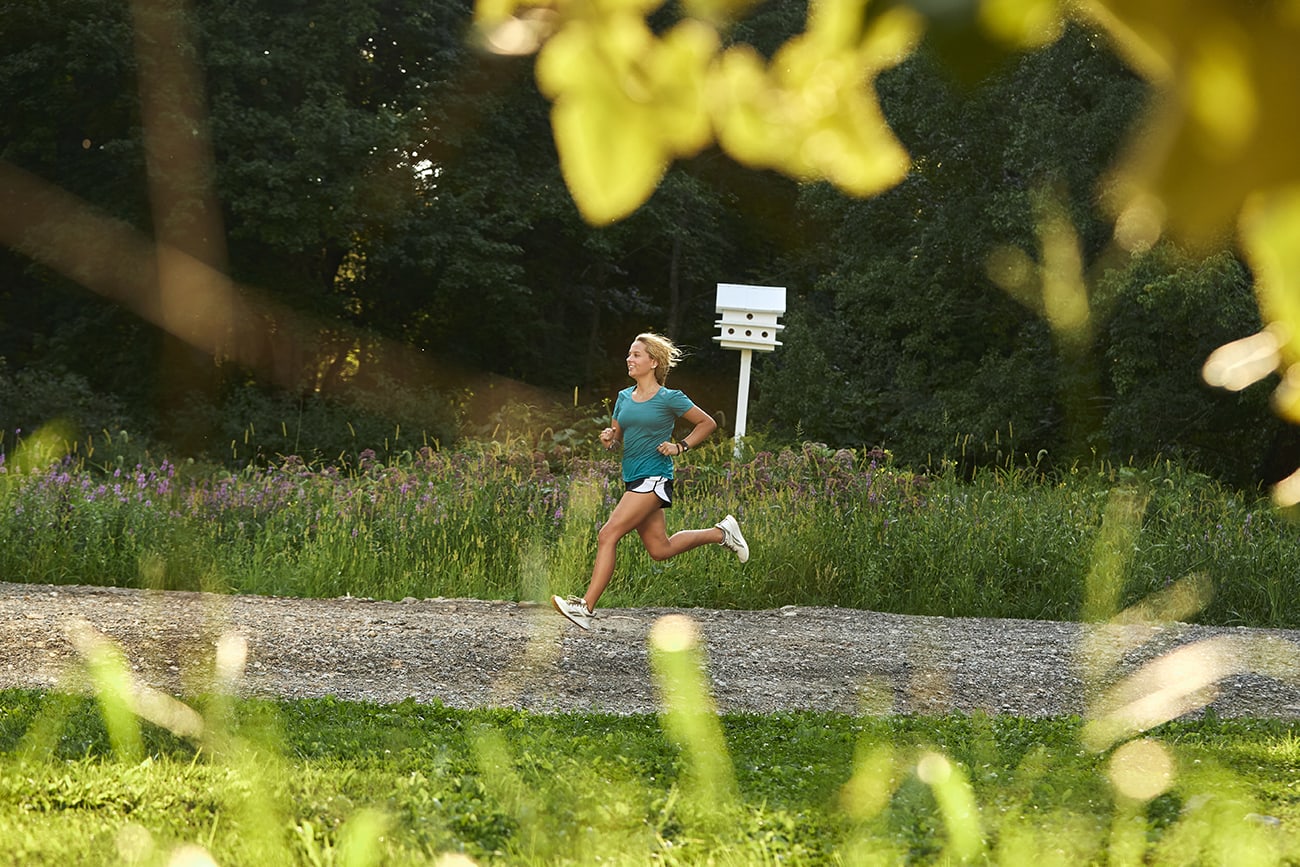 Imagine logging your miles and knowing that the shoes you're running in are made with at least 50% plant-based materials. The shoe gives another jolt to that
runner's high
you already have. "As someone who is very active, fitness is important to me because it impacts not just your physical health, but your mental health as well," says Kurth. "I notice that on days where I am not as active or not outside as often, I don't feel as energized. Getting outside and being active is the best way to make your mind and your body happy." Forever Floatride GROW is meant to encourage you to get out and move while feeling good about the sneakers you're doing it in.
So, let's break it down. The shoe is comprised of an algae sockliner, natural rubber outsole, an upper made primarily of eucalyptus and a midsole made of castor beans. As a chef who is accustomed to using all types of different ingredients in her recipes, Sortun says Reebok's ingredients went beyond her expectations. "I am impressed that Reebok is setting an example, pushing for change and moving towards a more sustainable material and away from those plants that we use in everything else (corn and soy)," she says. "I cannot believe that the shoes are made from eucalyptus, algae, and a bean! I keep expecting them to fall apart or soften. They are as durable as any other shoe I have worn and extremely comfortable to stand in for hours in a kitchen."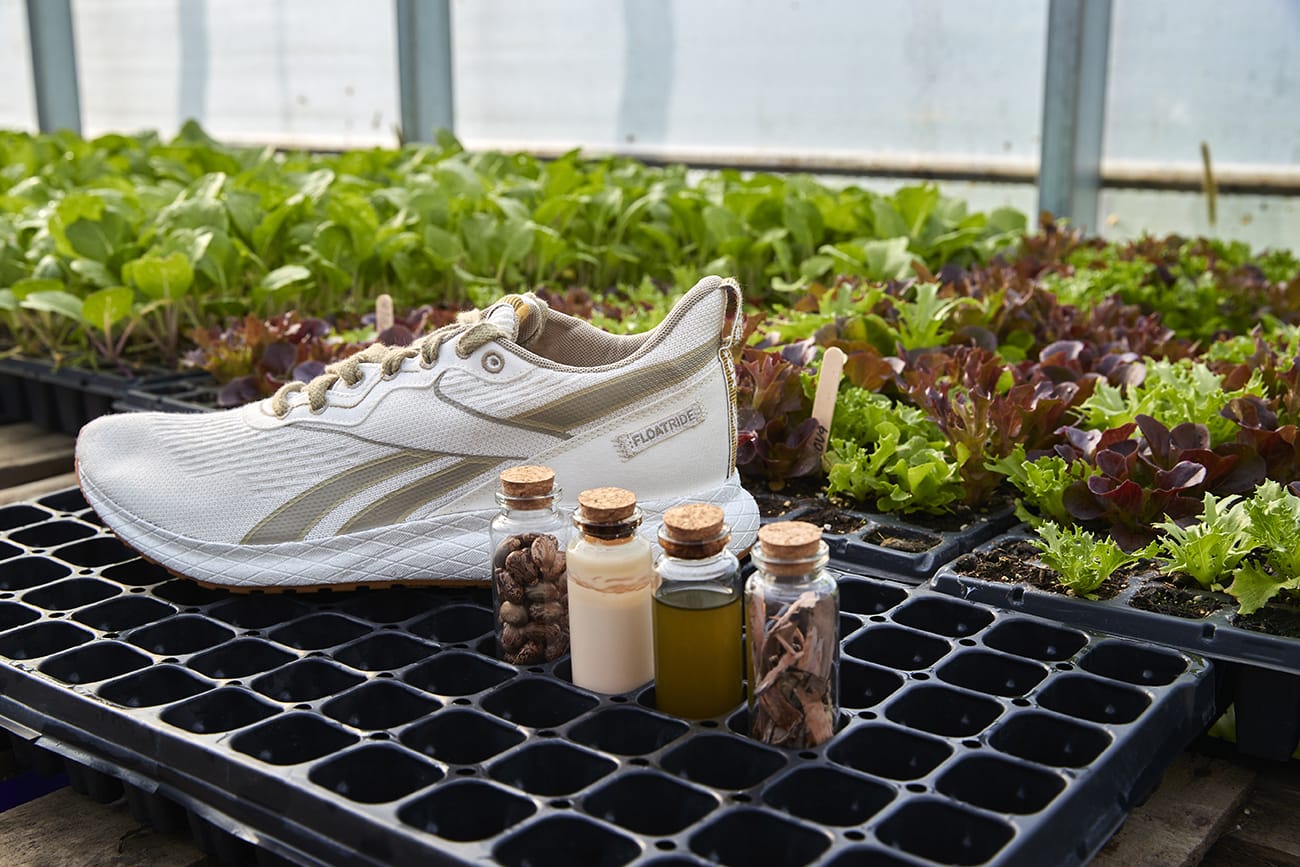 The road may be long, but striving for a better planet is worth it. Kurth believes that proving you don't have to sacrifice performance for sustainability is how Reebok will lead the charge. "I think this can inspire other brands and other products to start being made out of plant-based material and let them know that you can still create a good product out of natural materials."
So, ahead of your next run consider how you're giving your body the best chance to perform. What your pre-race snack is made of is just as important as the materials of the sneakers that get you there.