I Worked Out Every Day at 5 AM for Six Months Straight — And This Is What I Learned
Why even late-sleepers should try this early morning workout.
If someone told you to wake up every weekday at 4:30 A.M, workout, shower and be ready for the day before 6:15 A.M., what would you say? Do you think you could do it?
When the quarantine started, it became clear that days for both me and my family would become longer, more stressful and exhausting. So I committed to getting in my workouts first thing every day, before the sun and my house had time to rise. After a while, this new lifestyle that started as an imperative experiment had fully transformed not only my life, but also my outlook. Here's how:
FIND YOUR CREW
The first thing I realized was never to force anyone to workout with you at this hour of the morning, especially the person you live with. Working out every day at 5 A.M. is a personal choice, one driven by an individual goal. It's not something that can be forced upon others - everyone is different and has different motivations.
That being said, if you can find people to hold you accountable to your goals, that will help you to act even when you don't want to. I found two friends that committed to doing our 5 A.M. workouts together every day. We had virtual meetings three out of five days a week. Just knowing that they were going to be there waiting for me in the morning forced me to get out of bed when I didn't want to.
When you do difficult things with others, it's amazing how it can bring you closer to them through that shared experience. It strengthens existing friendships, some of which are more important than any fitness or nutrition regimen.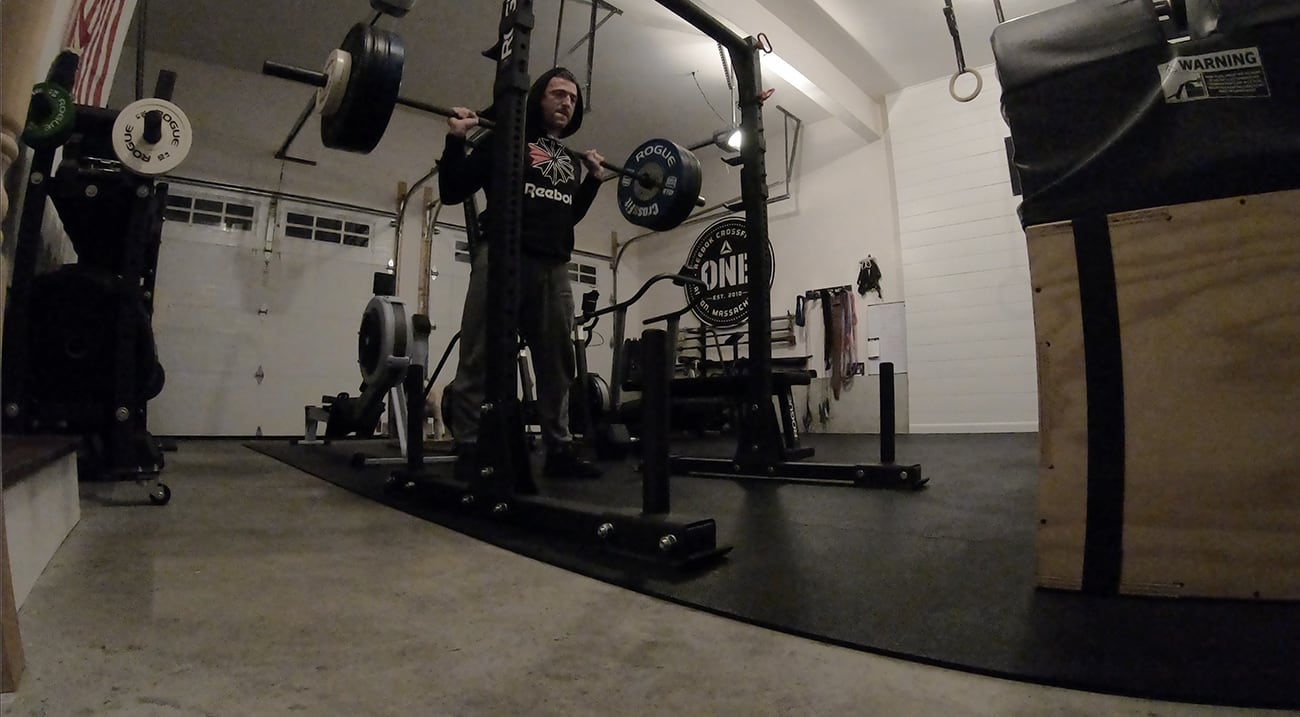 HAVE AN EVENING PLAN
When you wake up at 5 A.M., the last thing you want to do is think about your fitness plan. Treat yourself like an athlete: Athletes have coaches, and coaches tell the athlete what to do. Write up your workout "menu" the night before, then wake up and simply do what you wrote. This allows you to mindlessly execute the task and leaves no room for excuses.
The night before, set out your workout clothing, have your toothbrush ready, etc. A routine will help you power through the harder days.
It is easy to trick yourself that you are "tired" right when you wake up. But the truth is that you will feel the same if you sleep an extra hour or not. Trust that the first few minutes are the hardest, regardless of the time on the clock. Power through and just start moving.
YOUR MIND + BODY WILL CHANGE
Get ready: You will become addicted to the feeling of accomplishment. Before the sun has even risen, you will already have completed hard work and gotten so much done. This behavior starts to become a lifestyle. If you miss a workout day, you might notice you're more sluggish and that it's harder to stay positive throughout the day. Learn from this: No matter what happens, just wake up and get some movement in before the day starts. You'll feel better physically and emotionally.
Like me, you might notice you want to go to bed a little earlier, which means less entertainment at night (and less mindless television watching). This leads to better nutrition choices, too. Morning workouts become a priority and a motivator from a nutritional, recovery and hydration perspective.
I'm still waking up at 4:30 A.M. every morning to work out with my crew. And, I love it! Give it a try and see what happens. You don't have anything to lose.