A Father's Ballroom Diary
Archie Burnett is a voguing icon and grandfather of the legendary House of Ninja. He shares his personal look inside the legend of ballroom.
Archie Burnett knows what it feels like to have all eyes on him. The dancing and vogueing legend and first father of the legendary House of Ninja is an icon within ballroom culture. Surprisingly, Burnett says he discovered the ballroom scene by accident. "My late brother-in-law, Tyrone "The Bone" Proctor, was the one who told me to come to the Elks Lodge NYC 160-164 129th St. in Harlem around 1981. I was stunned by what I saw. Wow." Burnett didn't know it then, but it was this moment that would catapult him into a life of trophies, travel and worldwide notoriety. He became part of something so much bigger than himself.
While Burnett stepped on to the scene in the 80s, drag and ball culture began well before then. Balls were born out of oppression and rooted in necessity. Balls started within the underground LGBTQ+ subculture of African Americans and Latin Americans in New York City, creating a new community. They were and are a chance to be seen, heard and accepted when the outside world wouldn't accept who you are and who you love.
Reebok shares in the mission of amplifying marginalized voices championing for change. That's why Reebok's 2021
Pride campaign
launching today is centered around the pioneers of ballroom, those who protested and marched for their right to exist. We celebrate all types of love, self-love included. While ballroom culture has become more mainstream through TV shows and drag clubs, we honor and celebrate where we've come from because it led us to where we are now. This year, Reebok is donating to the
Sylvia Rivera Law Project
, an organization working to guarantee that all people are free to self-determine their gender identity and expression, regardless of income or race, and without facing harassment, discrimination, or violence. SRLP & Reebok will be working together to foster, uplift and affirm our most marginalized and impacted communities.
Ballroom competition categories defy the cultural norms we are placed into and challenge heteronormative identities. When Burnett walks a category, he leaves it all out on the floor. He believes dance is universal and an unapologetic form of self-expression. "In my opinion the Ballroom is the platform to highlight one's talent, commitment, belief system, personal discovery, transformation, etc. In these arenas one can shine, show out, whatever." Burnett says people were just looking to feel less alone and find their place. "You have to understand, we all partied together in different clubs in NYC. Anywhere from the punk rock scene to the gay clubs to the dress-up venues. It was about the release, the party and where you would find a home." The balls served as safe spaces, even if you were really going home to no home at all or a park bench at the end of the night.
The late Godfather of Voguing and founder of the House of Ninja Willi Ninja was Burnett's mentor and closest friend. "I'm what's called an "ally", a dedicated ally as these terms have developed, but Willie was my friend, my brother; being gay or straight wasn't an issue at all. Willie was about friendship and family whether adopted or blood period!" As a straight man who became enveloped in queer culture, Burnett learned a lot from Willi and they both became fixtures within the community. After Willi's death in 2006, Burnett made it his mission to continue his legacy. "I was the first father of the House of Ninja and there have been many since, but knowing how hard this man worked to be, "somebody" and be respected worldwide, I couldn't let that die. I felt it would be a dishonor and disservice to my friend who I loved like my own. NO WAY. So I dedicated trying my best to continue his legacy with the help of many who knew him throughout his lifetime."
The House of Ninja, known for being quick and hard-hitting on the floor, now has over 200 members worldwide. Burnett says his real joy is people, traveling and learning from others. "What I do is social work! The way I see it, bringing this lifestyle to a demographic that has no or limited information can spark curiosity. Curiosity can lead to investigation, investigation can lead to newfound understanding, then that understanding can create empathy. It's that empathy that can and will create change! That's the process."
Every voguing battle and each step taken inside a ball was and still is a vibrant form of protest. The subculture of ballroom remains very much alive today and continues to be filled with a unique community of people supporting one another. Burnett pulled together personal photos of his experiences from his travels around the world, his iconic ball moments and periods of time that meant something to him throughout his life. See below for his collection of memories.
My time with Ninja family in Norway in 2018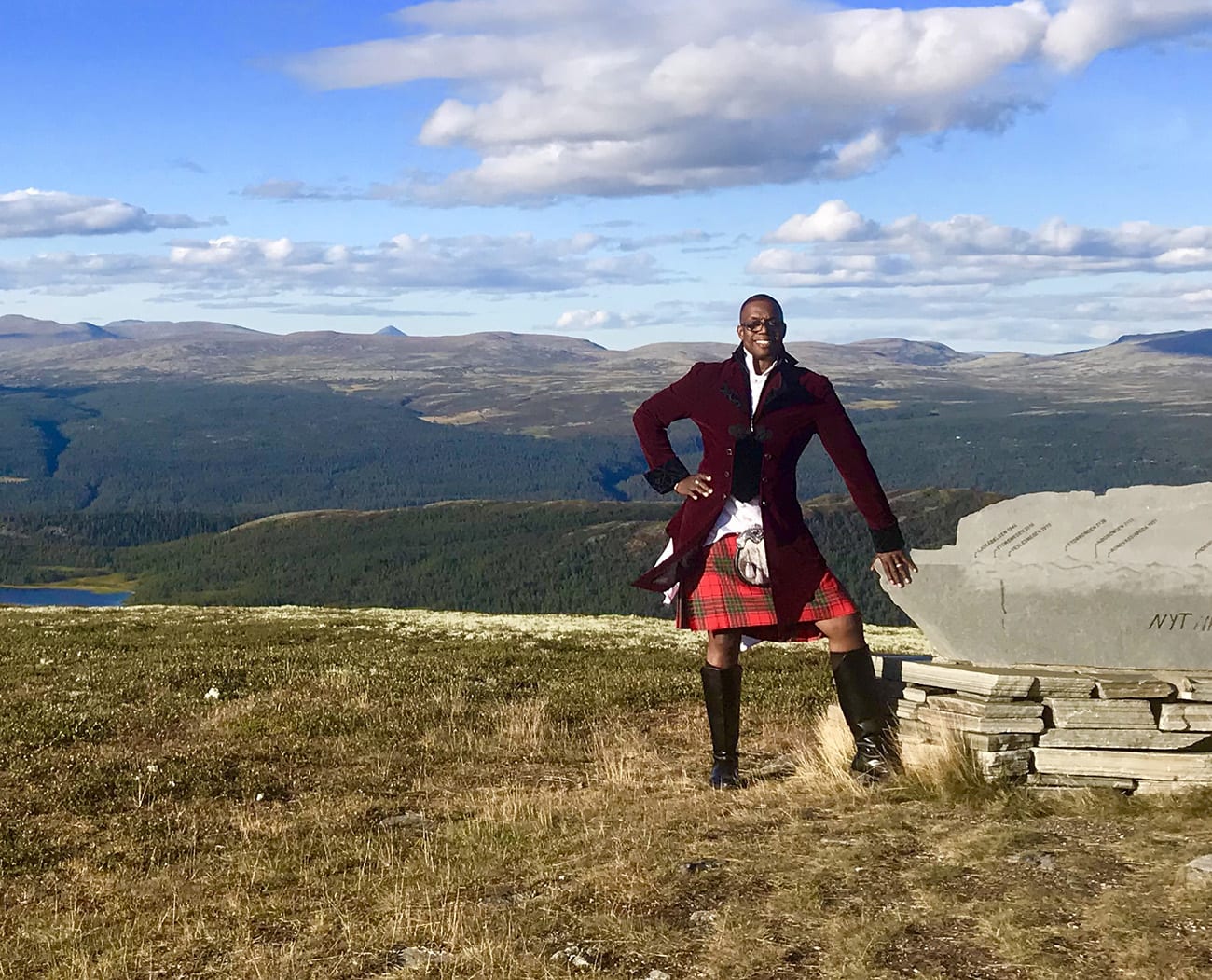 Photo Credit: Cassandra Bendiksen Moldenhauer
My kids decided for me to see country life in Norway after the Ball. Some of the most breathtaking picturesque landscapes I've ever seen.
My Time in Tokyo at Millennium Studios in 2015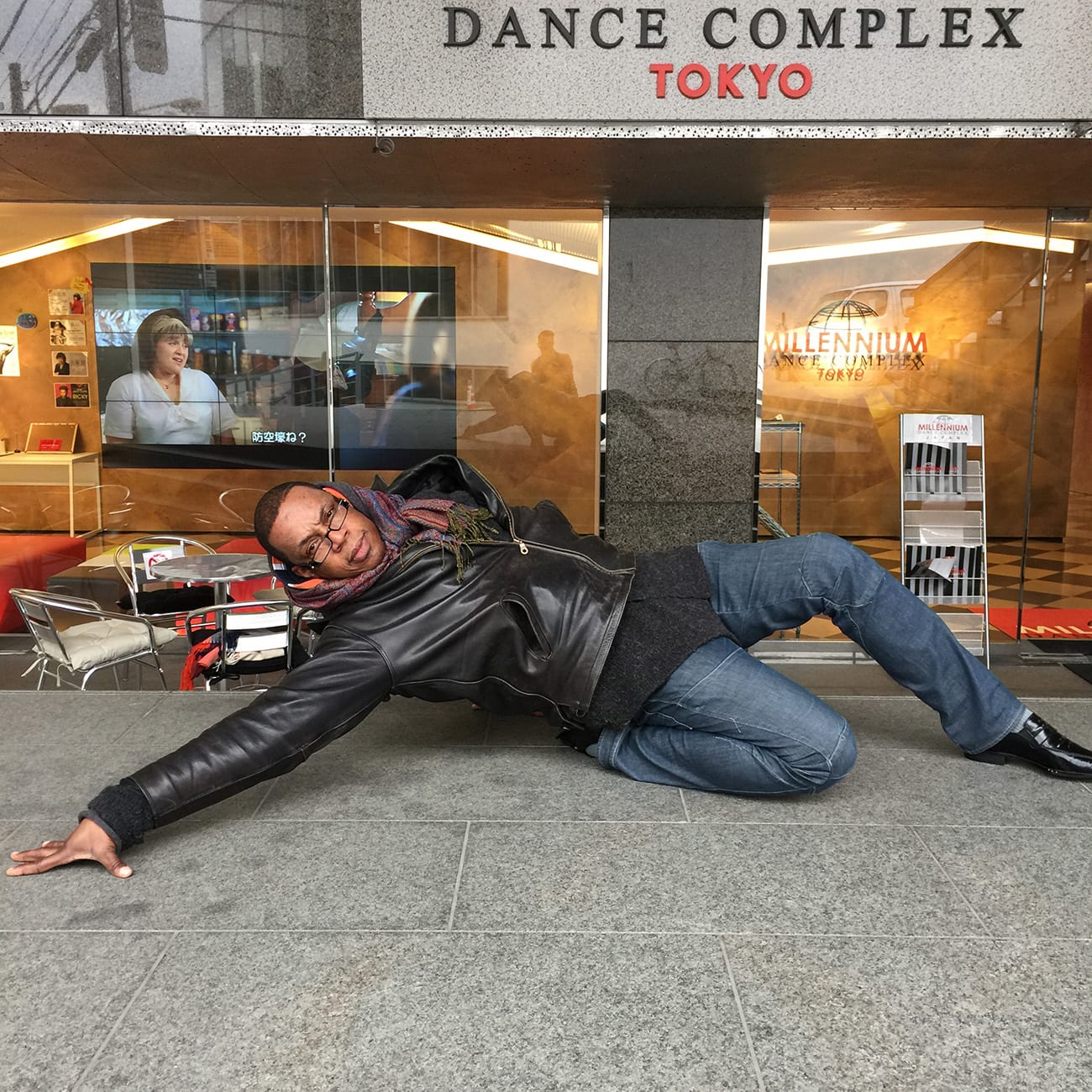 Photo Credit: Eiji Hashimura
This was my Japanese tour sharing dance culture in Osaka, Hiroshima, Nagoya in Tokyo. This tour was organized by my Japan Ninjas. A 5-city tour and Ball sharing my life and journey with the people.
My Visit in Lagos, Portugal in 2018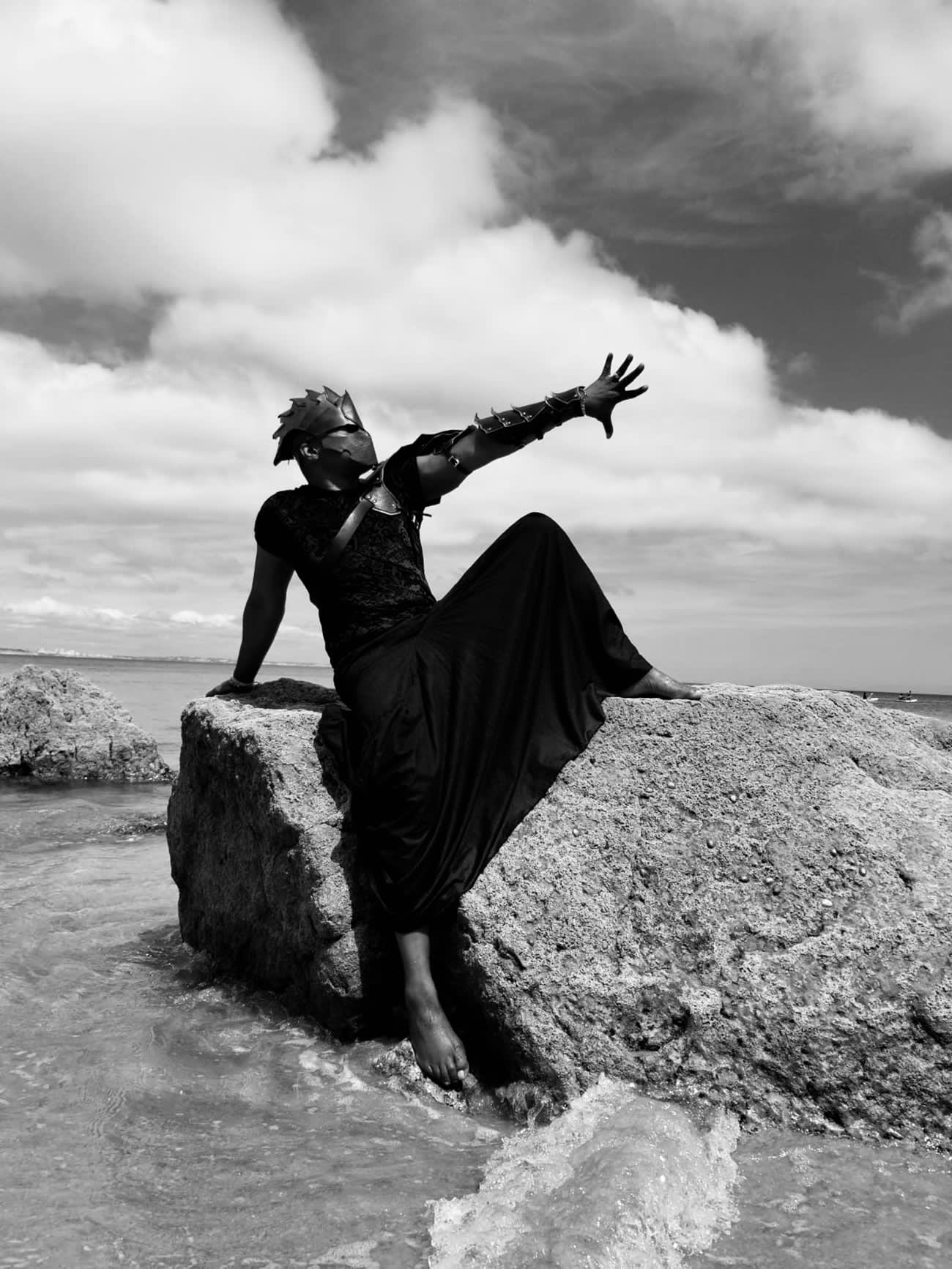 Photo Credit: Joana Matos
I try to hit Portugal every year to share culture and build relationships with the young people. Portugal didn't have a scene at that time and is just now growing one, so I try make a yearly visit. Taking these photos was the suggestion of my Portuguese daughter Joana Matos and ever since that trip I decided that in every country I visit I'll do the same.
My Effect for the First Ball of Norway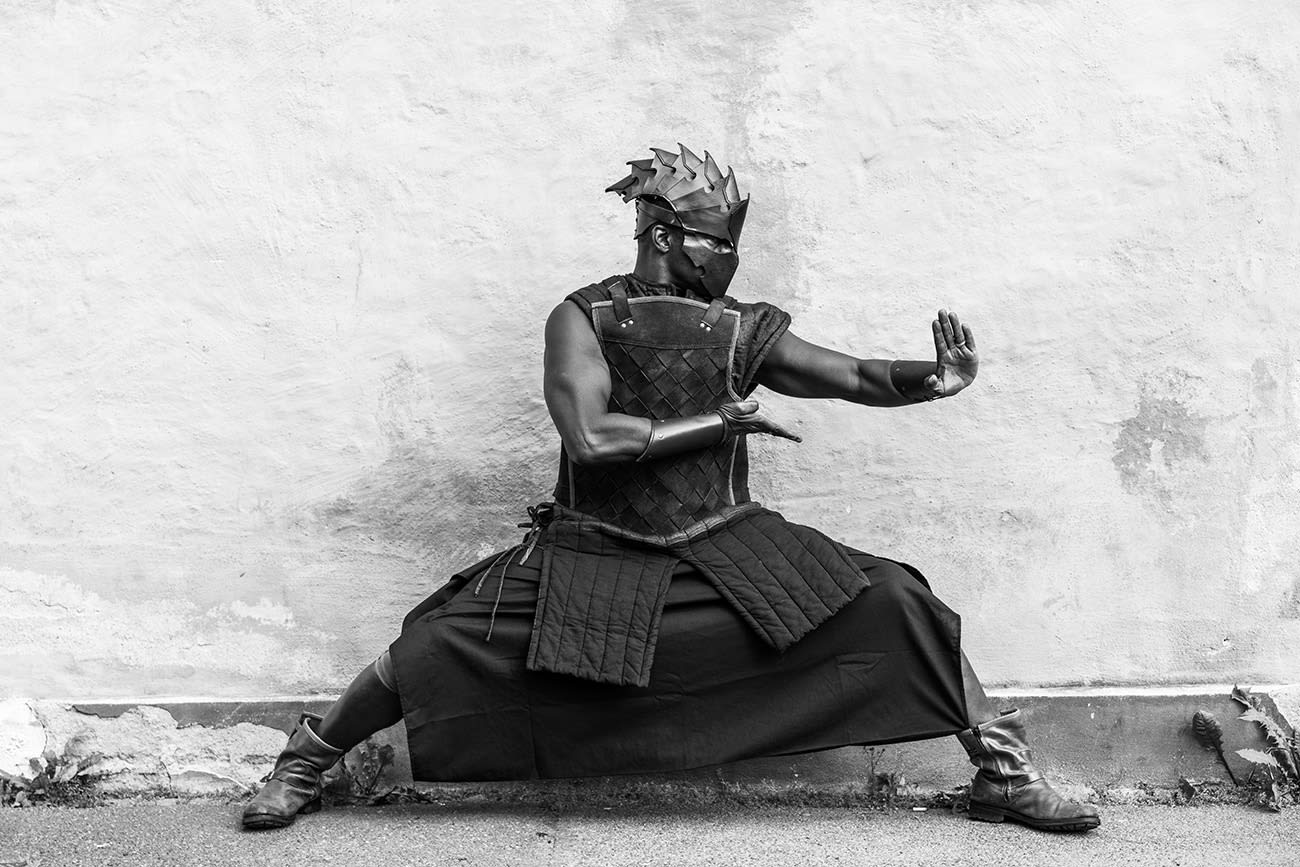 Photo Credit: Micheal O
It was my first time in Norway to usher in their very first Ball (Vogue) The Ball of Norway. The theme was a reflection of their country's history. It was truly amazing for their very first event over 200 people attended in this amazing space called the Sentralen. It was an old bank that was converted into an Arts multimedia center. The building was incredible.
My Time in London in 2017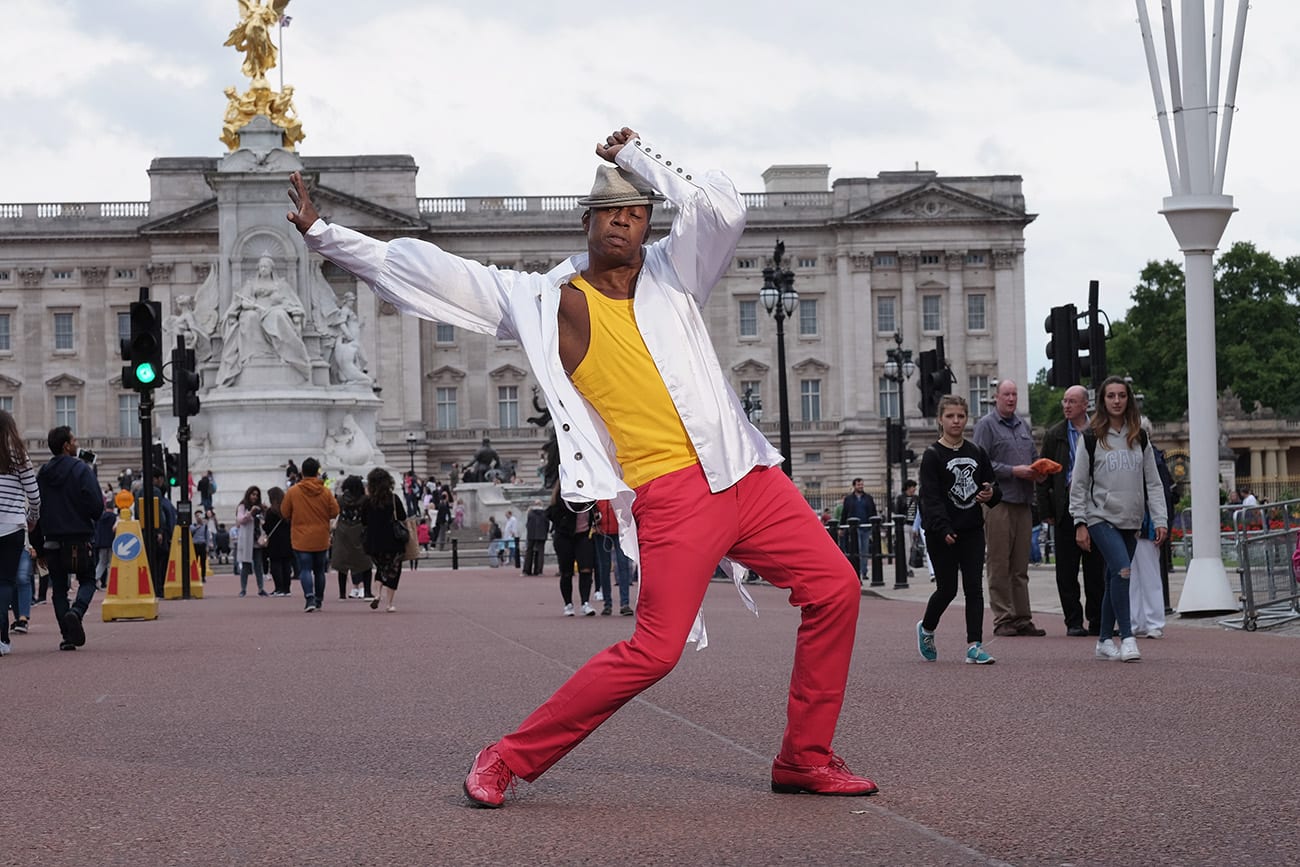 Photo Credit: David Morrison
This was for the Event Werk The Floor a Whacking/ Waacking Event. I came to London as a vacation retreat with the benefit of visiting my Vogue Nephew Nikolas Snode. I gave Waacking workshops and experienced the most amazing club life at The Book Club in Shortage. "4 To The Floor" the most amazing part in LONDON NO QUESTION!
The London Vacation Shot in 2017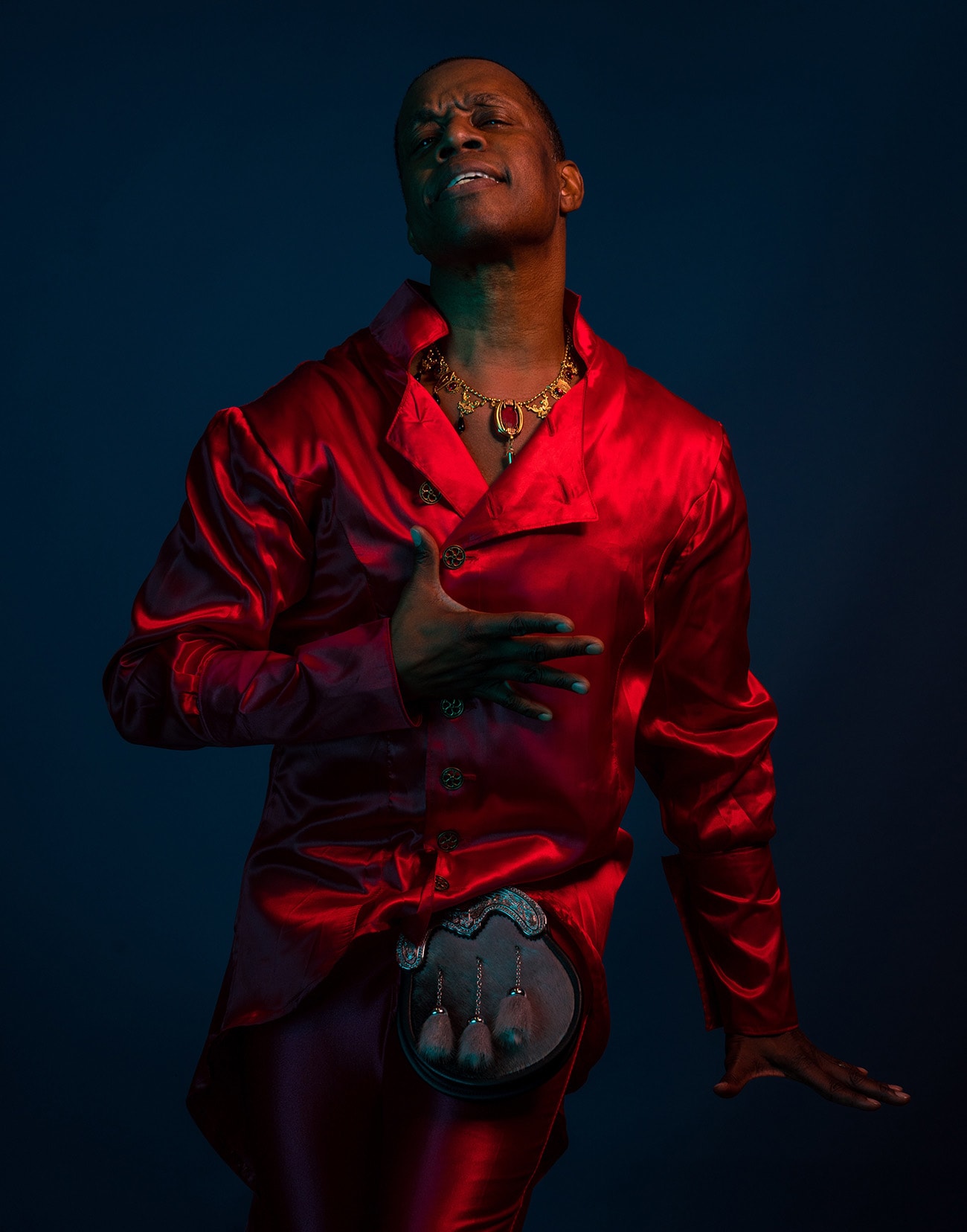 Photo Credit: Tom Oldham, @tommyophoto
In this very same trip to London, photographer David Morrison suggested I meet his friend Tom and this photo was the result of that very shoot. Tom is an amazing photographer.
Lisbon in 2017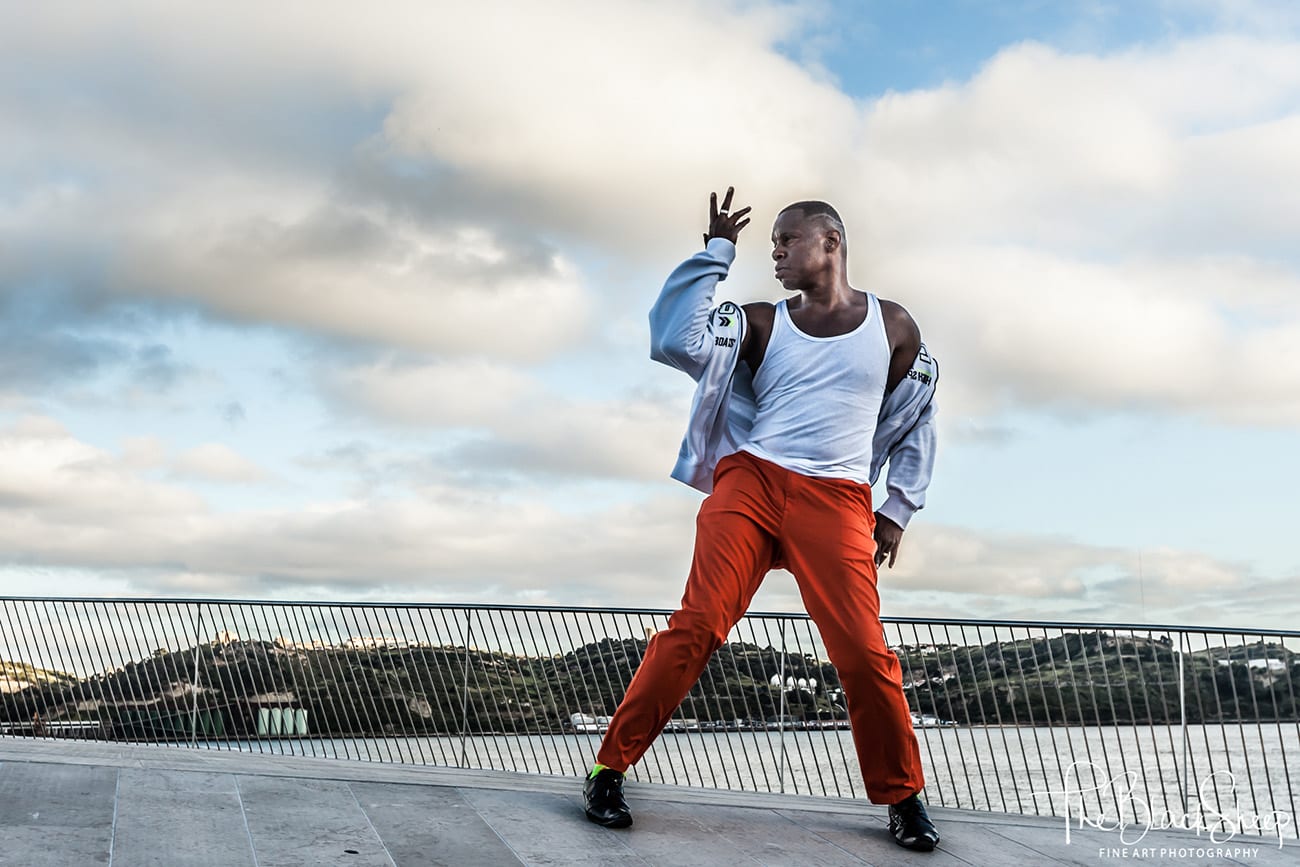 My annual tour in Portugal to teach and share.
15-year-old Archie in 1974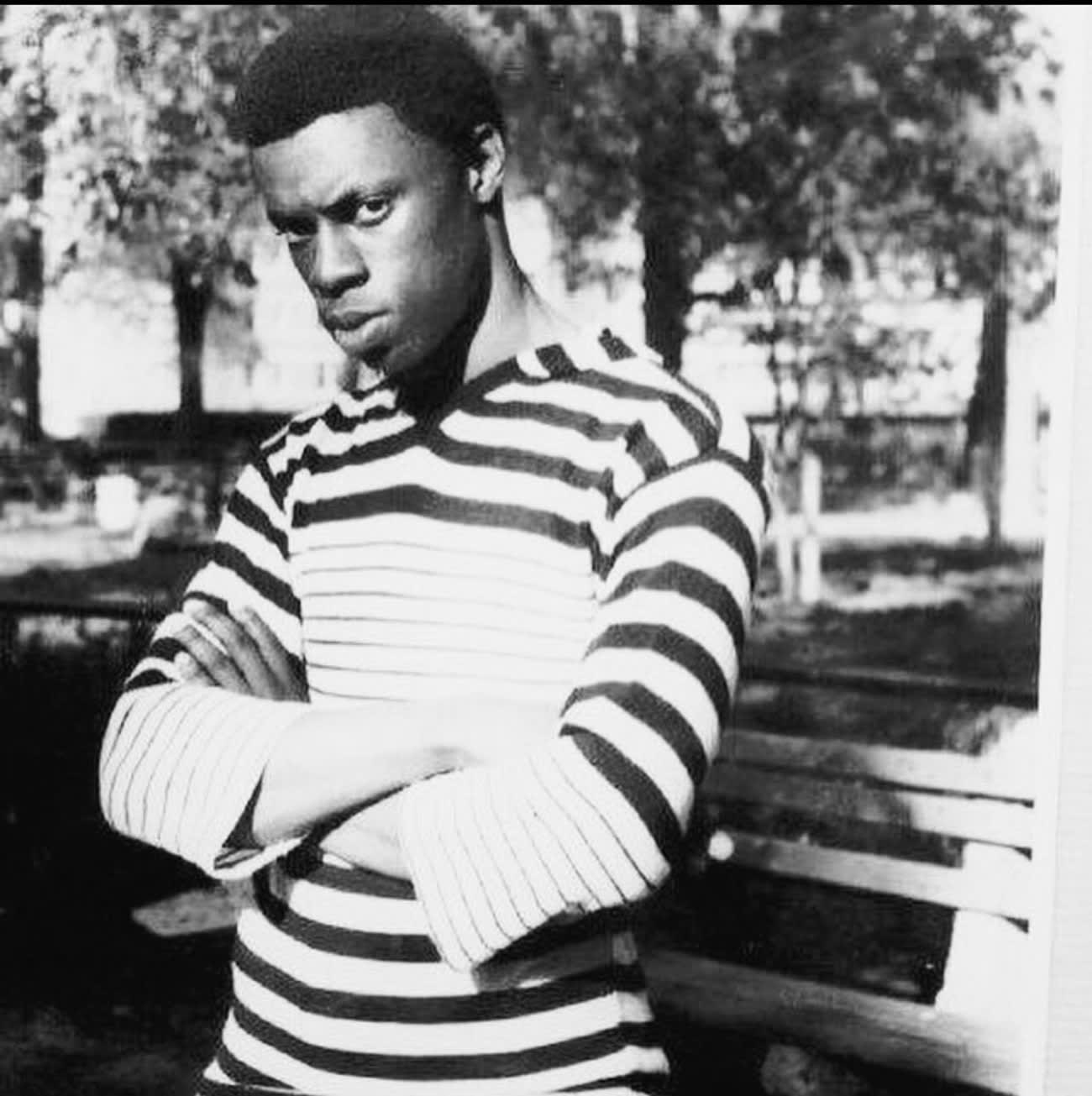 Photo Credit: Tammy Sweet
My little outing in Central Park with a group of friends. I was in enrolled in a summer arts program at Cooper Union in the village. This was my first time during the summer being involved in an artistic forte. My parents couldn't afford to send me to camp, so I found out about this arts program through the Brooklyn Museum. This is where I found different kids of different nationalities all in the same room and we used to have this little United Nations crew. So, we would go on these outings together. This photograph is from one of those outings. Taken with my Minolta SR-200 which I still have today. Who would know that this 15-year-old boy would grow up to have so much fun in his life? I can tell you it wasn't even a thought at that time where I would go, oh what my life would be.
My Iconic 1992 Photo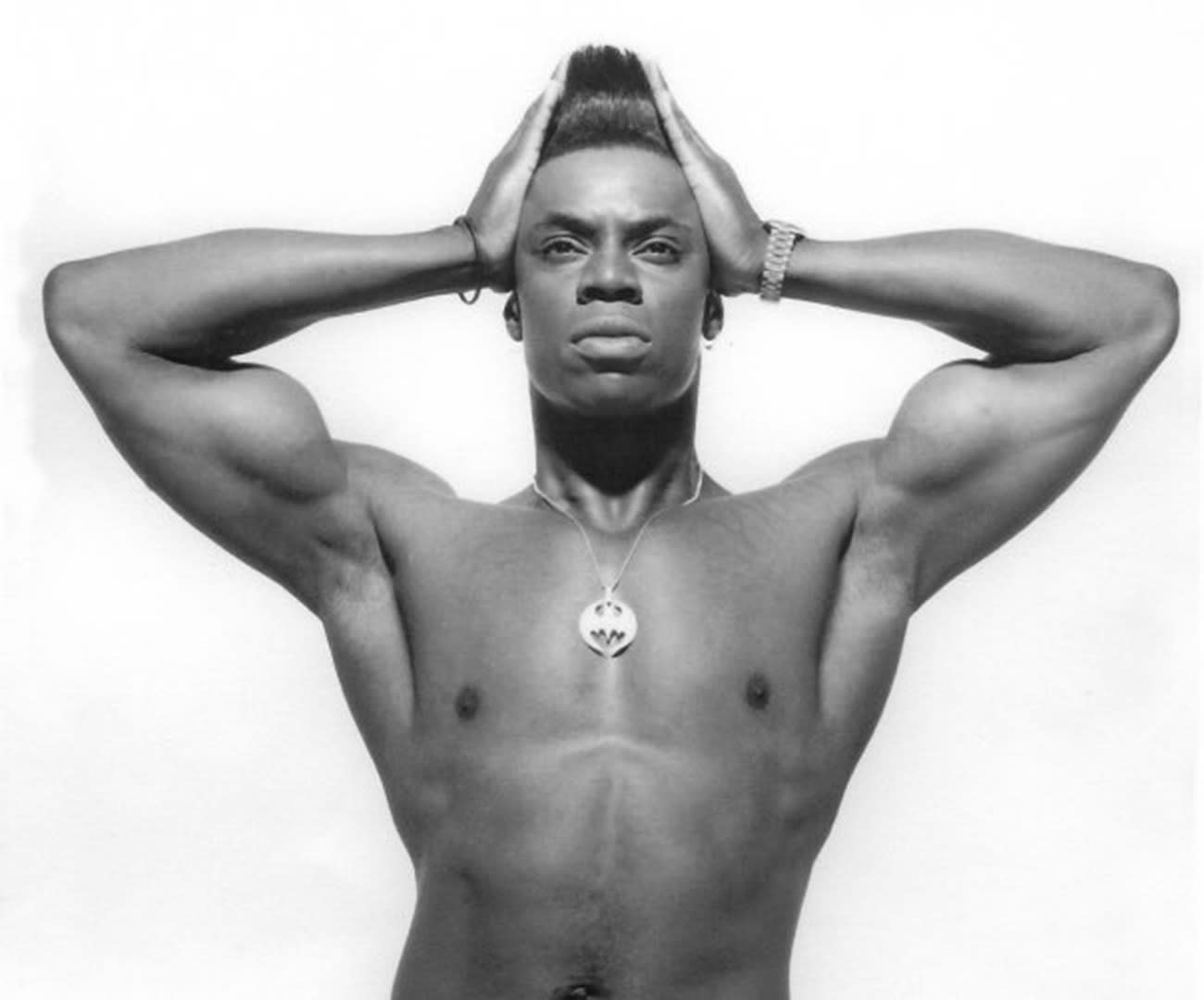 Photo Credit: Andrew Eccles
This was for Dance Inc Magazine 1992. Brahms Lafortune, Barbara Tucker, Willi Ninja and myself were shot for the magazine by my now good friend Andrew Eccles.
My Ballroom Category Back Then was Body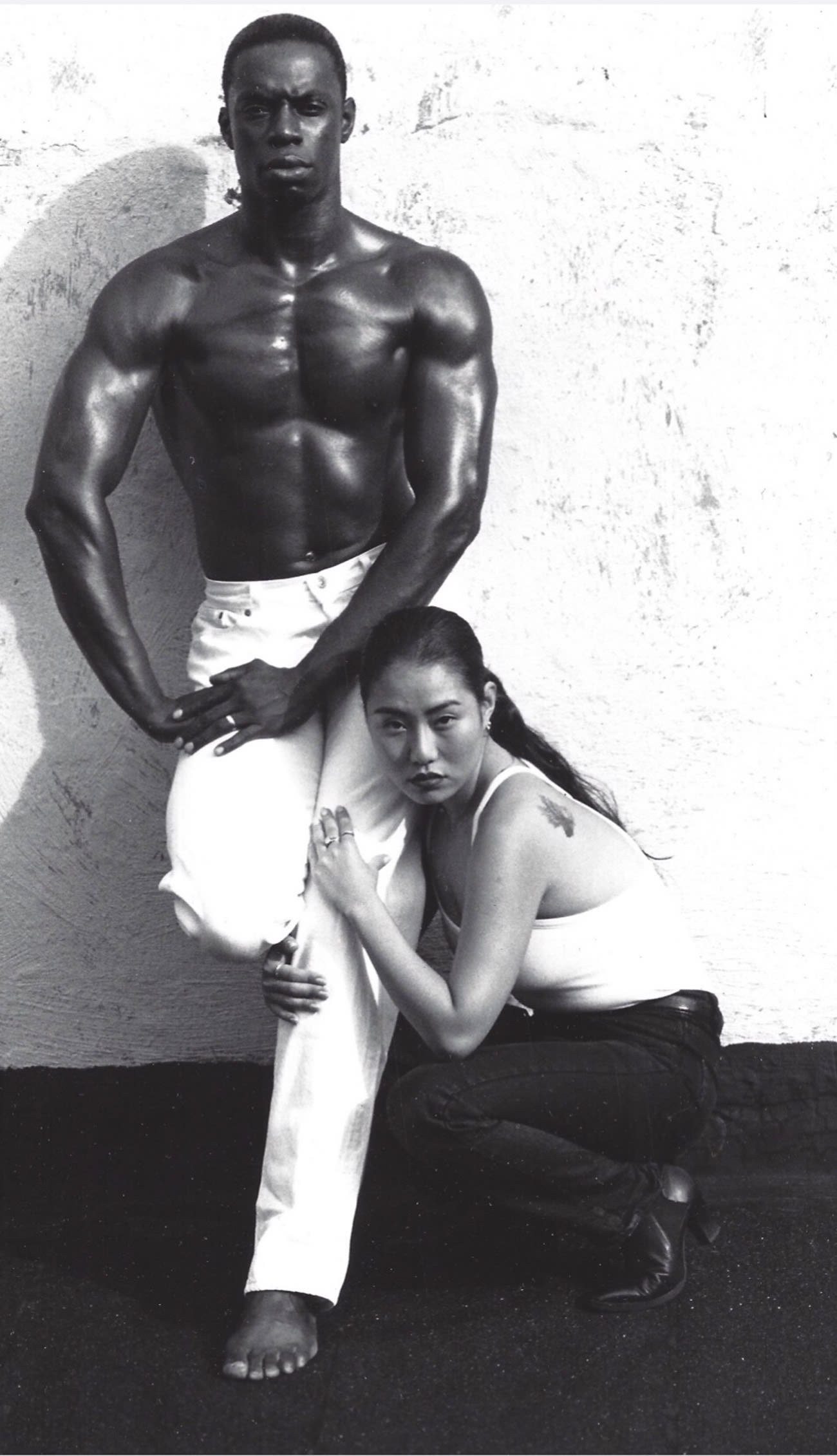 Photo Credit: Nora, Parson's student in 1990
I was 31 when this photo was taken. The photographer's name is Nora a student at Parsons college in 1990. Parsons would have these gallery showings in the lobby and Cindy saw Nora's work and was just impressed by her photography. Especially since she chose to use many people of color as subjects. Cindy hired her to take these photographs. This photo among others were shot at Nora's apartment. These pictures were the idea of Cindy Lee Moon, who is the young lady in the photo. She needed photos for herself and asked me to be the male model in the photo. It turned out to be my all-time favorite photo of my prime.