How This Voguing Legend Found His Passion
Javier Madrid shares his journey to the ballroom and how dance can help you express and find who you are.
Some of Javier Madrid's favorite things to do are a lot like everyone else's. "After traveling and teaching, my favorite activities to relax are spending time on the beach, watching the sunset or going out with my friends to listen to our favorite house DJs." But his life has been anything but ordinary. Madrid is a voguing legend, teacher and current Father of the House of Ninja. Madrid has performed on globally renowned stages, danced with pop royalty and won international competitions. He has dedicated his career to dance and voguing while devoting his life to sharing his passion with the world. But before all of this, Madrid was a young kid still finding his place in the world – and that's where ballroom came into his life.
From a young age, Madrid practiced dance. He attended Ballet Tech – The NYC Public School for Dance and was introduced to more genres as he entered the club scene in the city. One night at the Stonewall Inn, Madrid met the late Godfather of Voguing and founder of the House of Ninja, Willi Ninja. Once Willi introduced Madrid to voguing there was no turning back and Madrid eventually became known as Javier Ninja. Over the early 2000s he became a force to be reckoned with on the ballroom floor and also became a mentor to others. Like many ballroom icons before him, Madrid was in awe of Willi and everything he stood for. "Willi's dream was to make voguing worldwide and to take it to the mainstream audience as well." Madrid says his biggest moment in ballroom was in honor of him. "My most memorable moment was in 2006 at the biggest ball in New York City, when I won my first trophy for hands performance in honor of Willi before he passed away." In the ballroom competitions, nothing shines brighter than Madrid's talent, technique and love for what he does.
Balls were created out of a need for the LGBTQ+ community to create a reality through their own lens and to build a sense of comradery amongst one another. The Houses that were created were turned into family structures and the competitions served as chances to be seen, heard and accepted. This is where Madrid found his home. What started as balls in small spaces in the 80s and 90s out of repression and isolation has turned into a global movement that continues to today.
Reebok shares in the mission of amplifying marginalized voices championing for change and the freedom to move and express yourself. That's why
Reebok's 2021 Pride campaign
is centered around the pioneers of ballroom, those who protested and marched for their right to exist. We celebrate all types of love, self-love included. This year, Reebok is donating to the Sylvia Rivera Law Project, an organization working to guarantee that all people are free to self-determine their gender identity and expression, regardless of income or race, and without facing harassment, discrimination, or violence. SRLP & Reebok will be working together to foster, uplift and affirm our most marginalized and impacted communities.
For Madrid, dancing in and outside of balls is about inspiring others through movement. "The most important thing I taught a dancer when I was a teacher was self-confidence and believing in yourself through dance." In honor of Willi's mission to bring voguing to everyone, Madrid spends a majority of his time traveling the world to share his gift and to educate others. "My favorite traveling story is when I went to Japan and I got the opportunity to teach kids how to vogue for the first time." He's bringing voguing to the masses just like Willi always believed they could.
Madrid says his friends would describe him as, "Unique, memorable, elegant, energetic, poised, sassy, smart, sexy, caring, always a Gentleman, very versatile, and very flexible." While these are all great things, the one thing he left off this list is influential. What Madrid has done and continues to do for ballroom culture by simply being unapologetically himself and sharing his passion is what makes him a strong leader. He is making room so that others can discover where they belong just like he did.
Madrid pulled together a few personal photos to highlight some of his most memorable moments throughout his life. See below for his collection.
My Time in Japan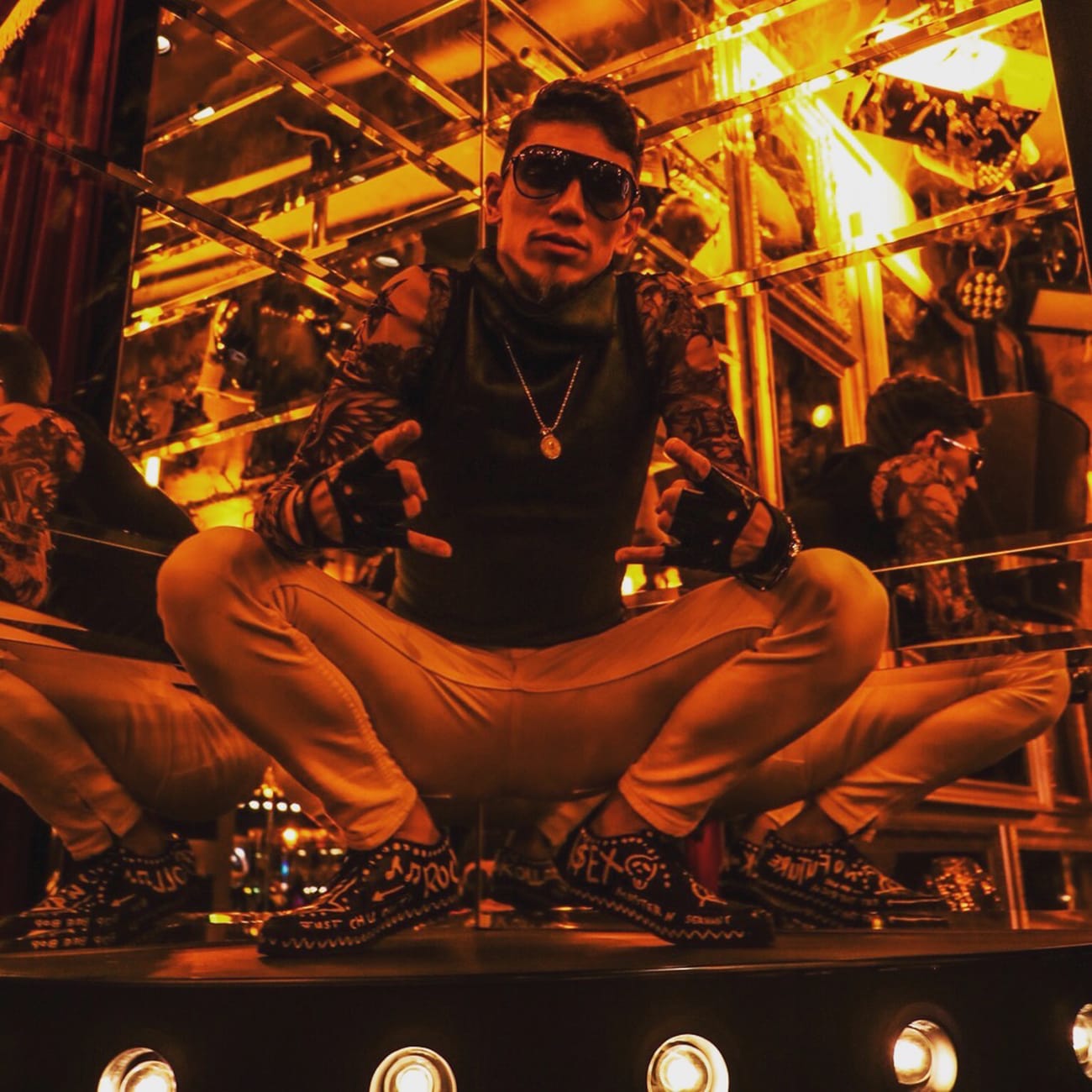 Photo credit: Hal Hirata
There is one place that has captivated me since I was a little kid and that is Japan. I've been there so many times and every time I fall more in love the fashion, the technology, the culture, the food, and the people. It's definitely in my bucket list to move there one day.
My Ball Moment in Norway
Photo credit: Cassandra Bendiksen Moldenhauer
I went to Norway for a ball and the theme was "Viking." What an amazing experience it was to learn about another country and their history. I love mythology, it was one of my favorite kind of books to read as a kid with my older brother.
Show and Choreographer Prep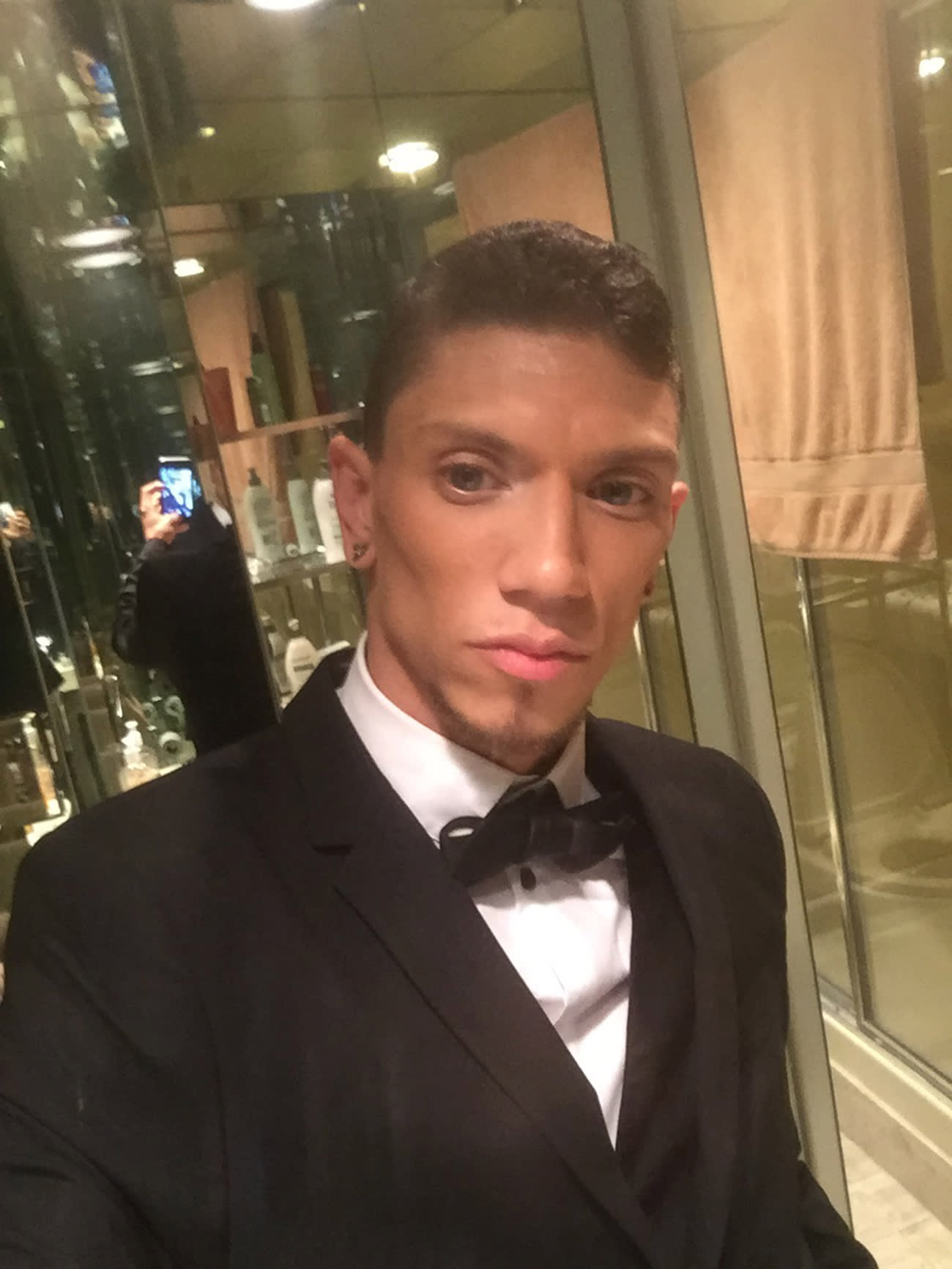 Getting ready for a show in my hometown of New York City. New York City has molded me to be the man that I am today and opened my mind to new adventures in life. It has grounded me and it has taught me lessons of life you can't learn anywhere else. I love New York. You can take a person out of New York, but you can't take the New Yorker out of New Yorker.
Travel for Work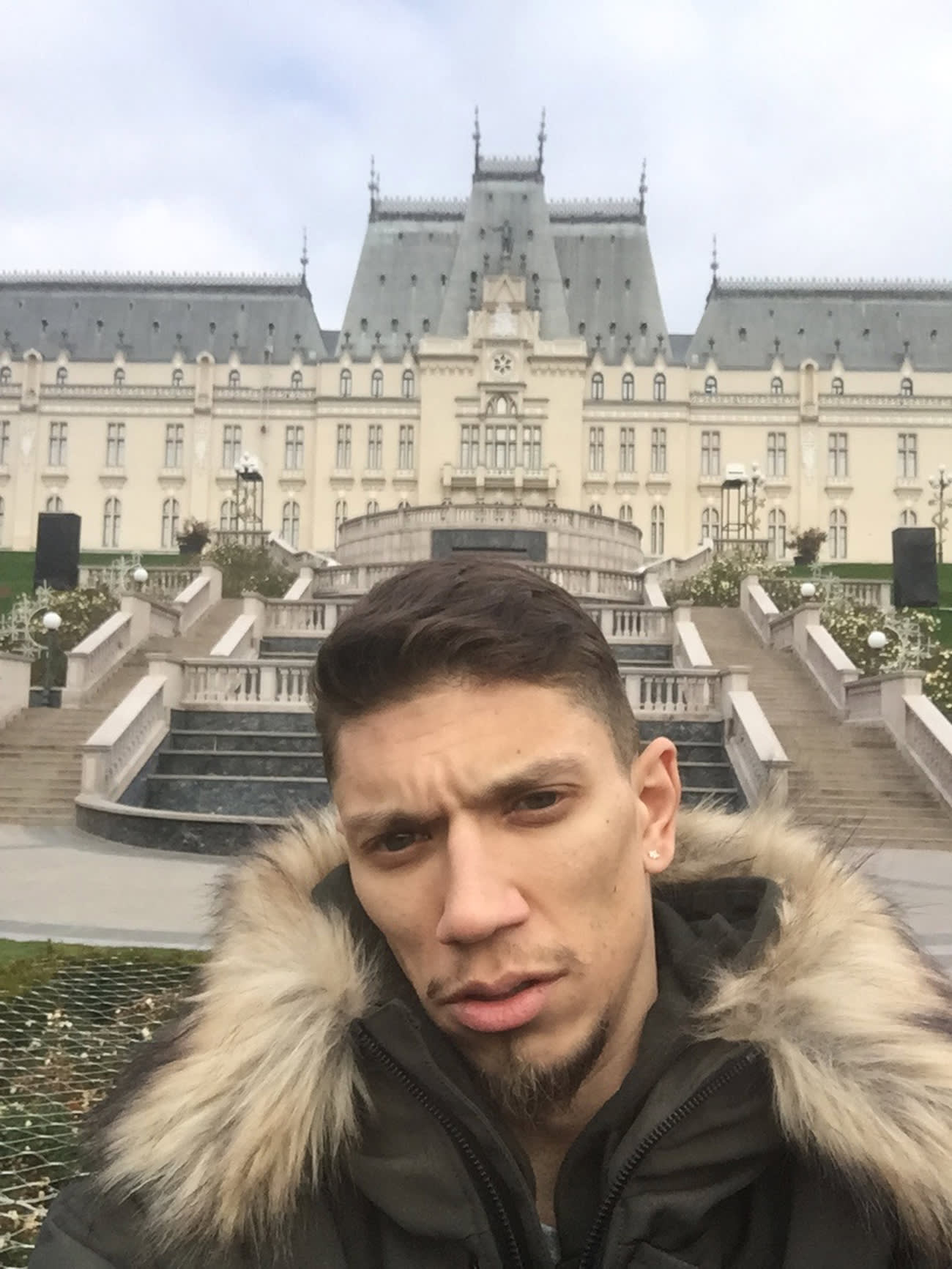 One of my many trips around the world to shoot for a music video. To be able to travel and to teach young kids is a life lesson on its own because you see and learn how people live, their culture and customs. Every country is different, and I have learned how to respect every culture and learn from them. I'm very grateful to have had a chance to learn a lot of things from people from other countries.
The Many Sides of Me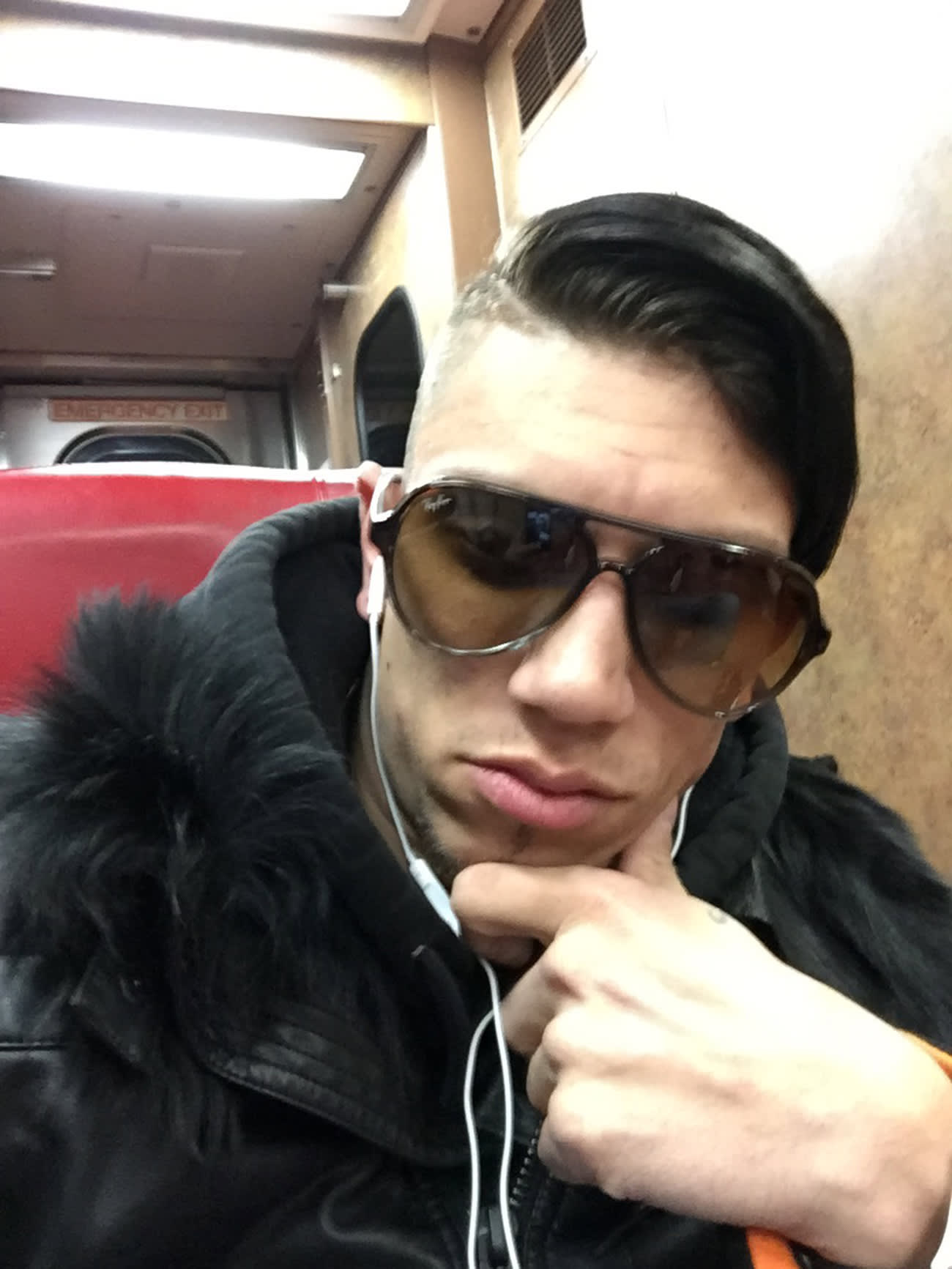 One of my many looks. Through the years of dance, I have changed my look hundreds of times on my way to a show in NYC.
Modeling at a Young Age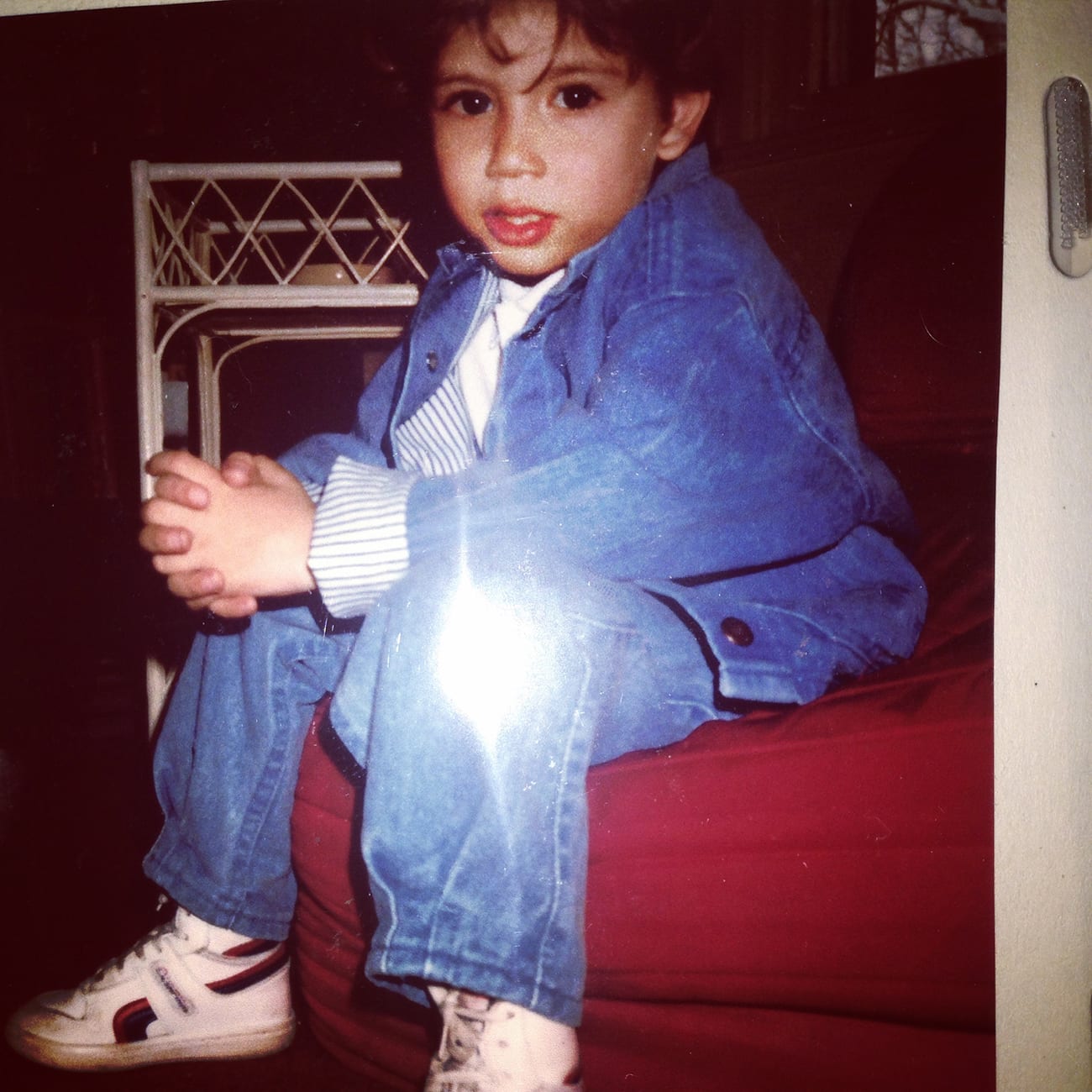 Photo credit: My Aunt Marisel Lopez
When I was about 3 or 4 years old, I already knew I wanted to be a model.
Music Video Ready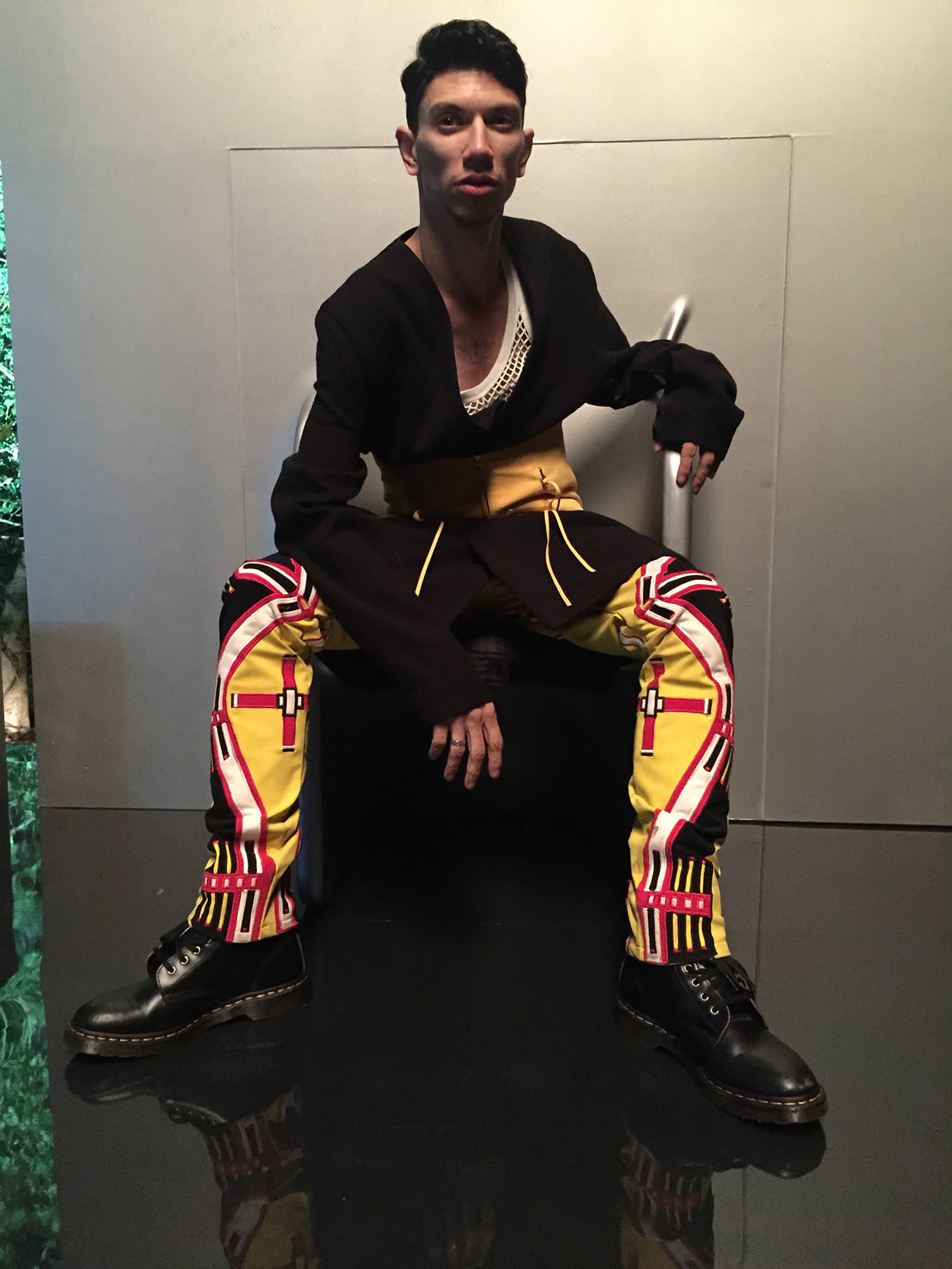 Photo credit: Derek J. Auguste
This was in London for a music video I did with one of my very good friends in the wood. It was so cold that day but I wouldn't change it at all. It was such an amazing experience
My Godfather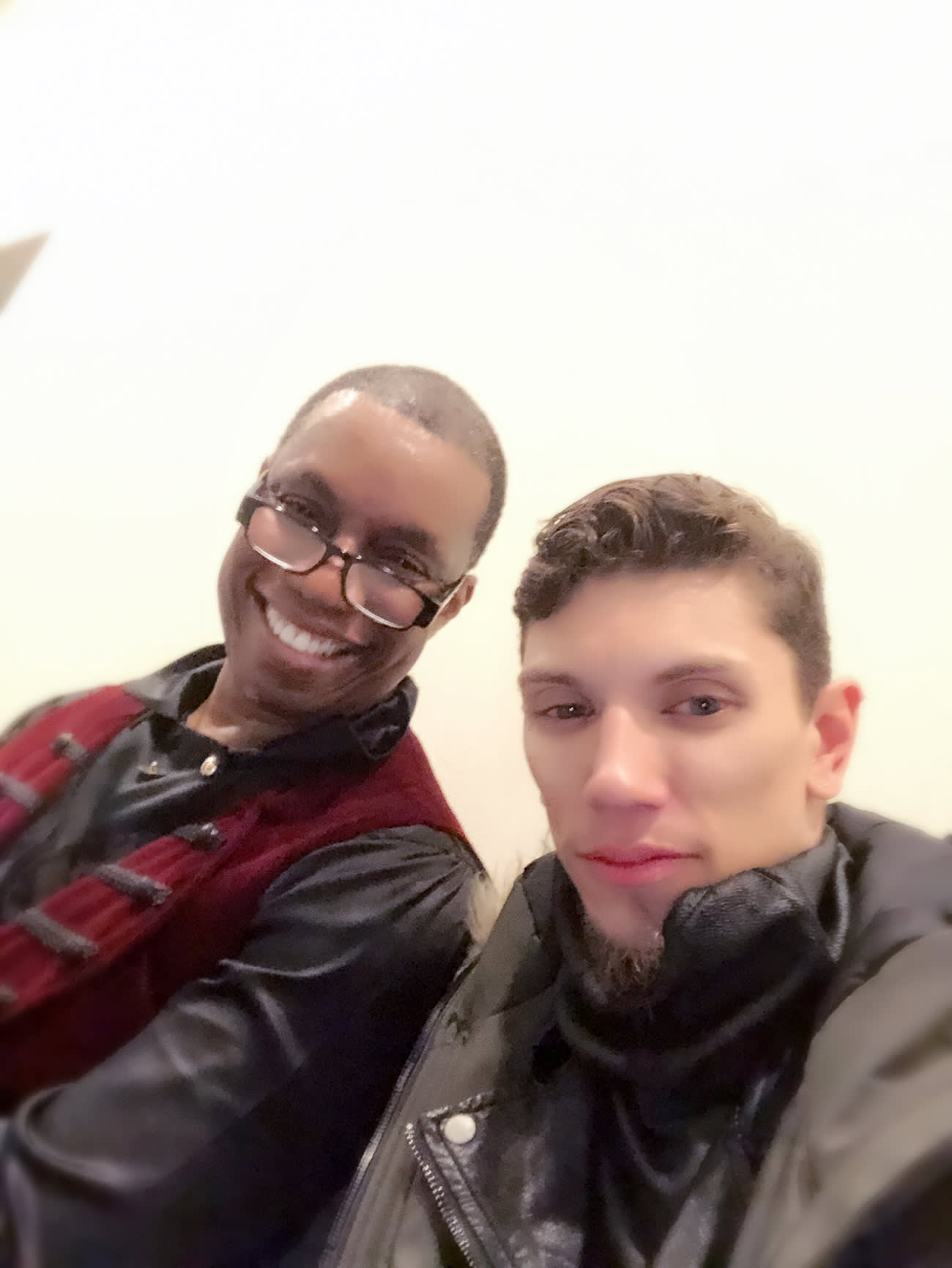 This man right here is my voice of reason, he has guided me thought my life. He always has my back and he's a god send my beautiful godfather Archie Ninja. I can talk to him about anything.