BUST IT UP!
Reebok x Ghostbusters
ghostbusters collection
[3]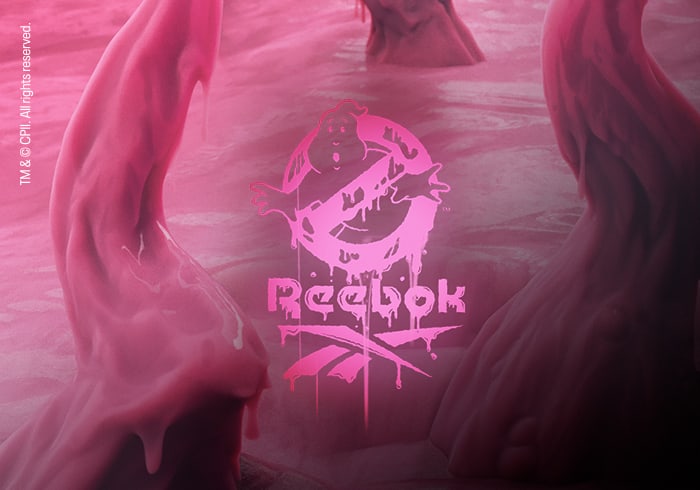 WE'RE READY FOR YOU!
Somewhere, under our feet, a river of slime of immense proportions is building up. Things are about to get real busy, so suit up with Reebok x Ghostbusters and prepare for some supernatural elimination. Less talk, more bustin'!
Ghostbusters Shoes & Hoodies
Who ya gonna call to get a pair of these Reebok Ghostbuster shoes? They're right here. The continued Reebok x Ghostbusters collaboration brings the vibe of the 1980s with a family of Ghostbusters shoes with kids and adult styles made for the 2020s. The supernatural comes to life with movie-inspired prints on some Reebok favorites, but this iteration of the collab begins with a brand-new shoe.
Introducing the Reebok x Ghostbusters Ecto-Boot. Designed as modern take on the original Ghostbusters shoe, it has molded collar and quarter details for comfort and speed lacing system under shroud that gives it a movie-style looks. And because this Ghostbusters shoe is unique, its packaging is too. A limited-edition box features a beaten-up look, hand drawn logo and graphics that look spray painted for authenticity, plus details from the original 80s movie and references to the new movie. Even the tissue paper is the iconic map from the movie. The Reebok x Ghostbusters shoes also feature the Muncher Zig Kinetica, which celebrates the newest ghost character. Designed to tie back to the ghost's appearance, it has a transparent mono mesh detail, the vamp and collar have a faint glow in the dark graphic and a silver touch represents what he eats. The outsole is full of fun graphics as well.
The Reebok x Ghostbusters collaboration also extends from Ghostbusters sneakers to two Ghostbuster hoodies. The two styles—Mucher and Terror Dogs—feature details and graphics inspired by each character, and are designed to match the shoe with the corresponding name. So, strap on your proton packs, because these men's Ghostbusters shoes, women's Ghostbusters shoes and kids Ghostbusters shoes are bound to attract some supernatural friends—and human attention.