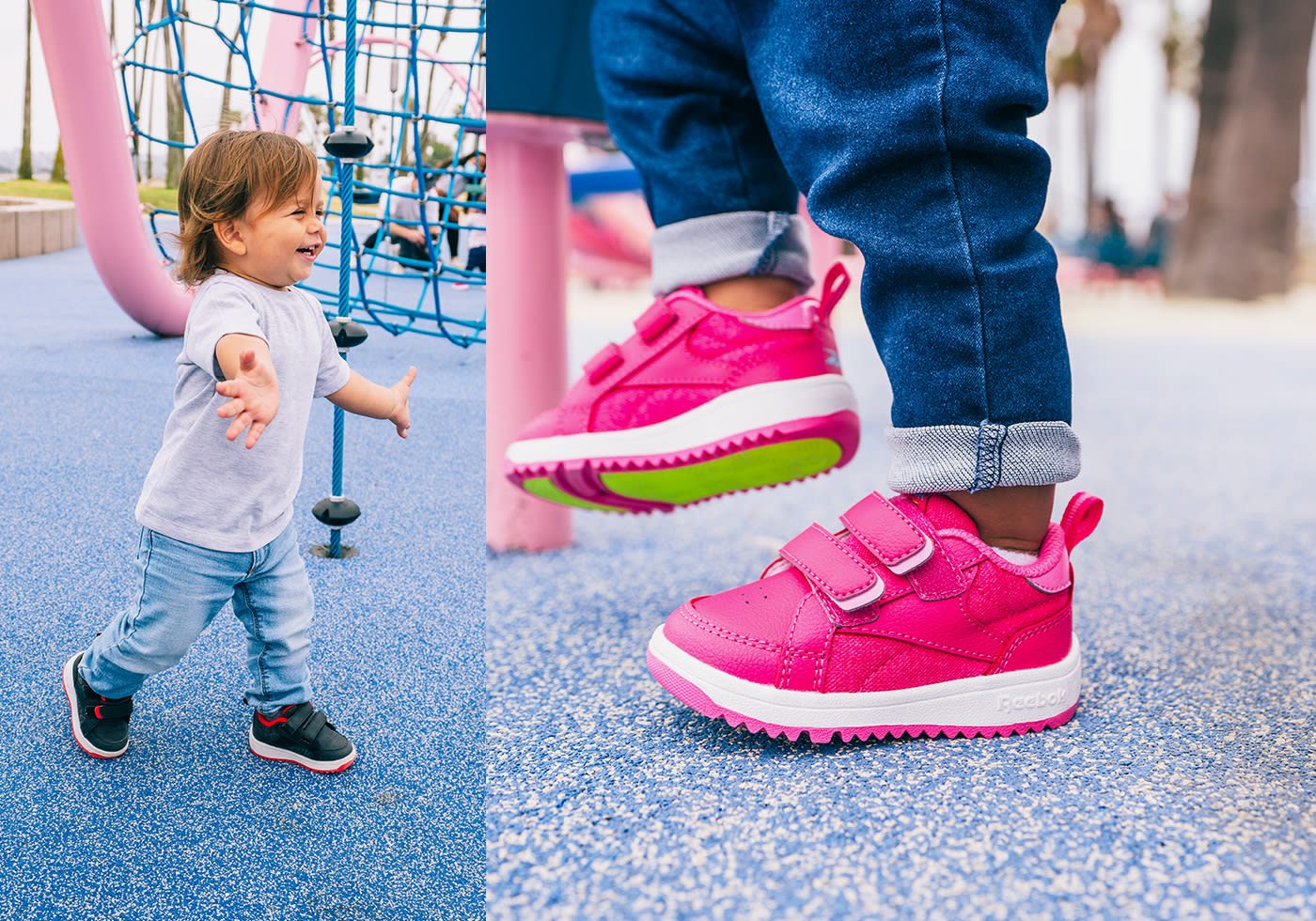 A TODDLER'S TAKE ON STYLE
Now that your little one is walking, it's time to get them into something built for their feet. We added a modern twist to the Versaflex formula, giving way to the Weebok Collection. The wider toe box allows for more toe wiggling, the Peek & Fit sock liners create the perfect snugness, and the easy on-and-off straps make life easier for parents.
The shoebox comes with its own features, too. A size chart can be found on the inside box flap, so you can stay up to date with your little one's growing feet. The bottom of the box lets your kids color the W's playing on the playground.