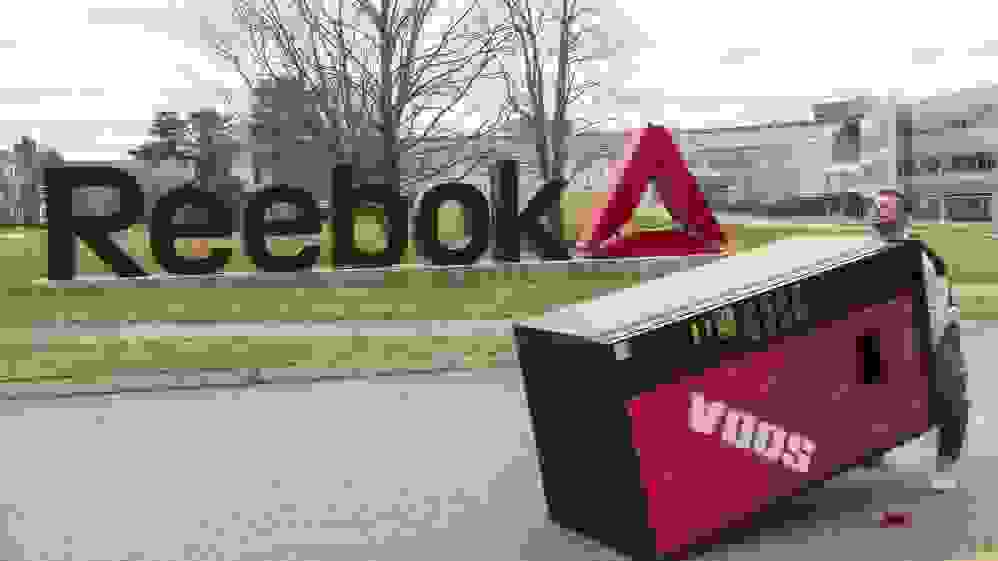 Reebok HQ Says 'See Ya' Soda
It's a cultural staple that, for many of us, is as familiar as the emanating light of a TV screen or the smell of a fresh-baked dessert. It's starred in our favorite movies, made an appearance at every party, and has been a lifelong roommate—whether we want to admit it or not.
Yes, it's soda.
The age-old elixir, turned multibillion-dollar industry, is truly ubiquitous everywhere you eat, work, and play.
Starting this spring however, it is no longer quite everywhere. Today Reebok is saying "see ya" to soda at its global headquarters in Canton, Mass., as part of a wider, drastic cut to products served at the Home of Fitness that contain added sugar.
"The goal for us here at Reebok is simple," says Matt O'Toole, President of Reebok. "We want to be the very best fitness brand in the world and to inspire everyone who touches our brand - consumers, fans, and employees – to reach their potential. And our mission starts right here, with our own people."
While the appeal of soda has rarely been questioned, its impact on our bodies is another story.
As a brand that's challenged the population to "Be More Human," we conducted a national (U.S.) survey to dig into our interesting—and sometimes bizarre—relationships with soda in our daily lives.
The results: Four out of 10 Americans can't name three ingredients in soda.
Worse, two in five associate drinking soda with obesity.
"After seeing these survey results and hearing directly from many of our employees, we felt removing sugary products from our HQ was simply the right thing to do," O'Toole says. "As a fitness company, we know how important it is to move – to use our body as it was meant to be used - but what we put in our bodies is equally as important."
So you tell us—is it really just a coincidence that nearly three quarters of Millennials say they have enjoyed soda while playing video games, yet only one in 20 say they've ever sipped it after running a competitive race? We think not.
Think carbonation can't lead to condemnation? You may want to think again. In fact nearly three out of five Americans admitted to having belched or farted in public immediately after drinking soda.
Perhaps the most outrageous finding, though, was when given a choice between which they couldn't live without, nearly a third of Americans—and four in 10 American women—chose soda over sex.
Three in 10 would also choose soda over their jobs.
But hey, if you're looking to remove rust around the house, feel free to keep the soft drinks flowing. A quarter of Americans reveal they've previously used soda for exactly that purpose.
Check out more crazy findings from our survey in the infographic below!