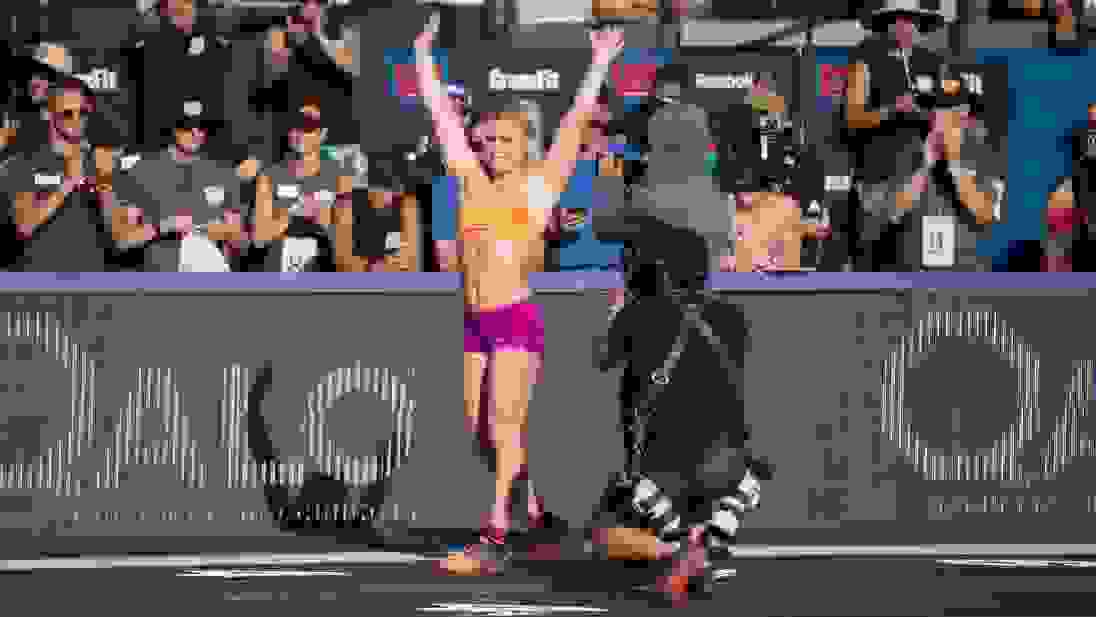 In Her Shoes: Katrin Davidsdottir
To win the Reebok CrossFit® Games, it takes more than brute strength. It takes a certain stamina and mental fortitude not foreign to Katrin Davidsdottir. Here, the 2015 Fittest Woman on Earth shares her advice on how to walk (and burpee) through life.
1. Smile. All day.
It's hard to complain when you're smiling.
2. Say yes.
Say yes to opportunities, even if they scare you a little bit. I never want to look back and regret missed opportunities.
3. Laugh. A lot.
Your day is guaranteed to improve with laughter.
4. Eating fat does not make you fat.
You need those healthy fats. Avocados are my favorite!
5. When in Iceland, have ice cream.
Icelandic ice cream shops are the best!
6. Be your best.
Don't compare yourself to others, and always give 100%. That will give you your best outcome.
7. Bacon makes everything better.
Trust me on this one.
8. Remember people's names.
That is something I try so hard to do (and I have such a hard time doing it), but it really makes people feel special.
9. Make your bed every day.
It's way better getting into a made bed than an unmade one.
10. Don't complain.
Why bother? Complaints don't solve the problem.