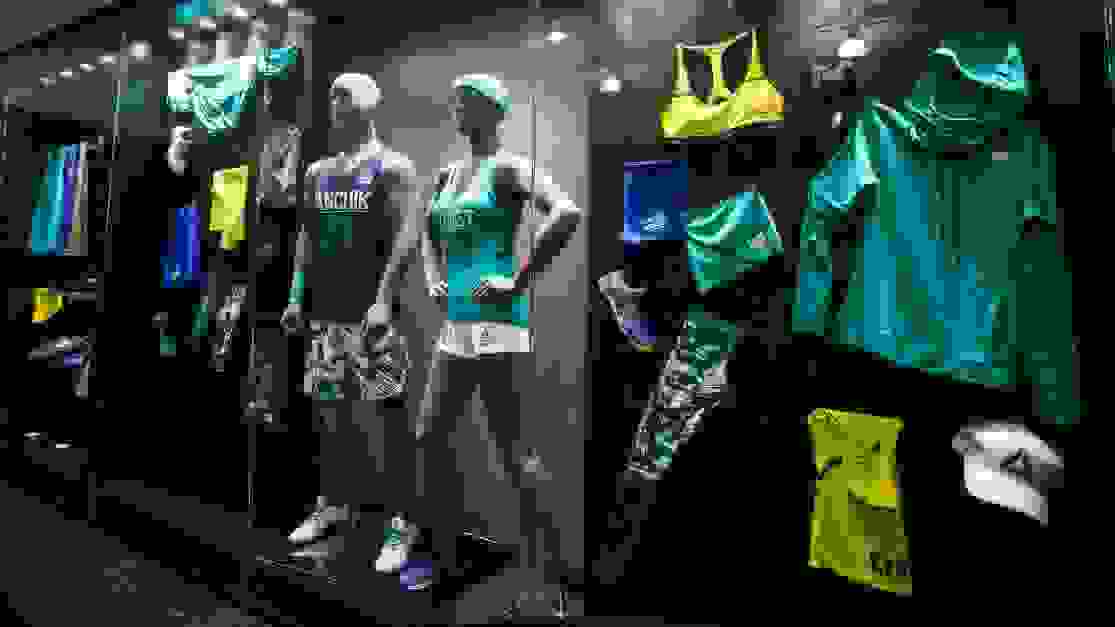 Outfitting 560 of the Fittest Athletes on Earth
There's no denying that just qualifying for the Reebok CrossFit Games has become a feat in itself. But getting geared up can be just as challenging.

For those who emerge fit enough to punch their tickets to Carson, Calif., comes the question how to train for a competition where they have little to no knowledge of the events ahead of time.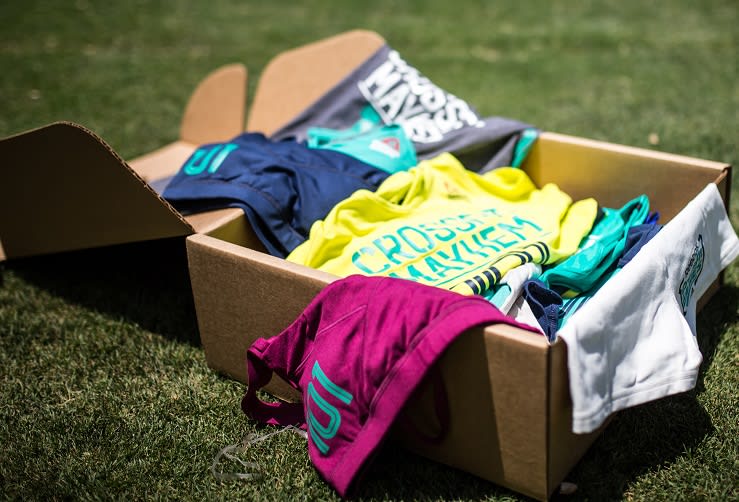 In our sixth year as the official outfitter of the Games, Reebok has come to expect the unknown, and in fact, it's that element of mystery that guides us as we create the Games kits for all competing athletes.

While athletes may not know what workouts are coming their way, they can find comfort in knowing that they're already equipped with enough gear to get them through anything.

With that in mind, here's a glimpse into the products the 560 individuals competing in the Games receive.
Footwear
Last year, each athlete—teens, masters and teams included—received five pairs of sneakers.
This year, we decided that five wasn't enough.
Before even stepping foot onto the field at the StubHub Center, athletes receive seven pairs of sneakers, including those specifically designed for CrossFit, such as the Nano 6.0 and the Speed TR, as well as a lifter, a running shoe, a field shoe, a cleat and new this year: the Reebok CrossFit Speed GTX.
Not sure what workout it would take for the GTX to be put to use? Neither are we, but we have a feeling that Dave Castro will be able to think of something.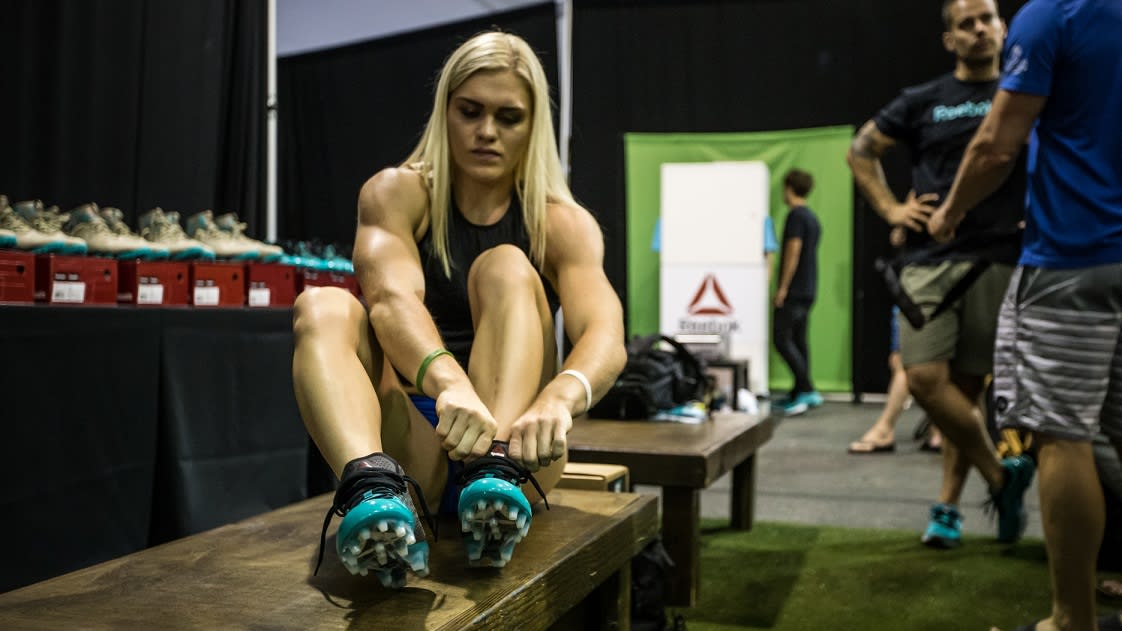 Apparel
Ever wonder when watching the Games in past years why some ladies rock bootie shorts and sports bras all weekend, while others opt for capris and compression?
The answer is simple: Athletes are given a breadth of styles when it comes to apparel, and it's on them to put together their outfits from there.
As long as an athlete is wearing one article of clothing that displays his or her number, pairing together any pieces from the Games collection goes.
And while providing athletes with this variety of options is key (a kit includes five styles of sports bras alone!), one principle that's consistent across all apparel is durability.
Through a partnership with Kevlar, Reebok apparel is ready to meet and exceed the challenges and rigors of the Games … we're looking at you, Murph.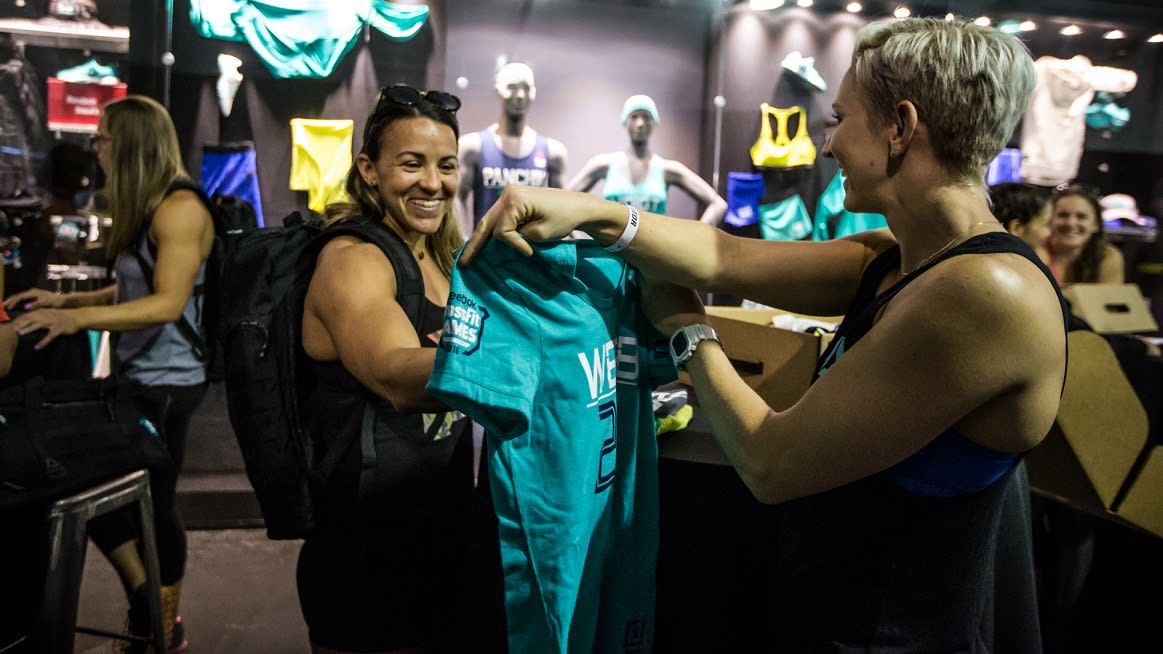 The Color Scheme
You know that distinct shade of teal you've already spotted on everyone's feet?
Well, it's called Neon Pacific and it's the 2016 Games color, so expect to see it showing up across apparel and footwear all weekend.
Neon Pacific pays homage to CrossFit's SoCal roots and the strength, power and rush of the ocean. The salt water hue has refreshing dominance when paired with the palette of brights, berries, and neutrals.
As for that one print you'll soon notice the athletes sporting, it was designed by world-renowed street artist WK Interact specifically for the Games.
Taking inspiration from the body in motion and fluidity of athletes through space, WK aimed to design a print that would be amplified by the movement of the wearer.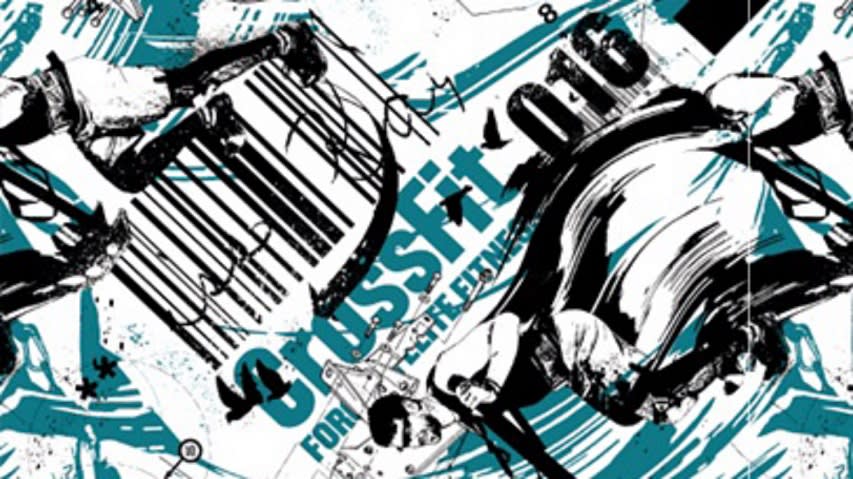 Athlete Fittings
Before the events begin, each athlete is given one-on-one time with a Reebok designer or product manager at fittings to go through their apparel piece by piece before proceeding to on-site fitting rooms where they're able to try on the clothing and exchange articles for alternate sizes.
Want your capris shortened? Does your shirt need to be taken in?
No problem. There are professional designers present at fittings to make alterations in real time.
Want to see all the exclusive behind the scenes footage for yourself? Take a look at Chyna Cho going through the fitting process …