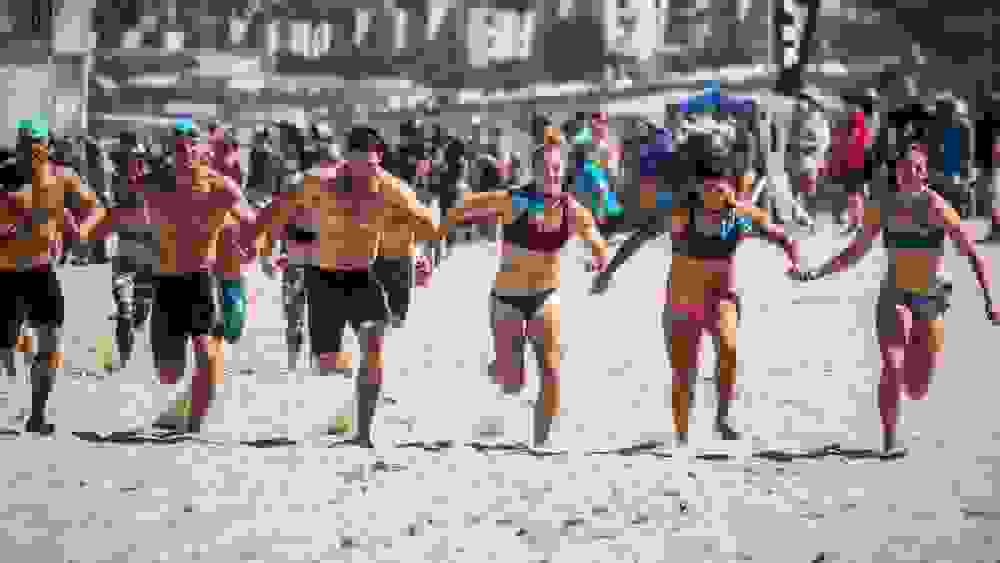 5 Things to Know for Friday at the Reebok CrossFit Games
Friday marks the third day of competition for finding the Fittest Man and Fittest Woman on Earth in Carson, Calif.
Each day, Reebok keeps you informed and up to date on the events and even a few of the surprises you'll see at what CrossFitters affectionately call "the Games."
Here's the low down for Friday's competition.
1. ESPN coverage begins ...
Not at the StubHub Center? Not a problem. From Friday through Sunday, ESPN will be airing portions of the individual competition. Friday's coverage is from 4 – 6 p.m. PT.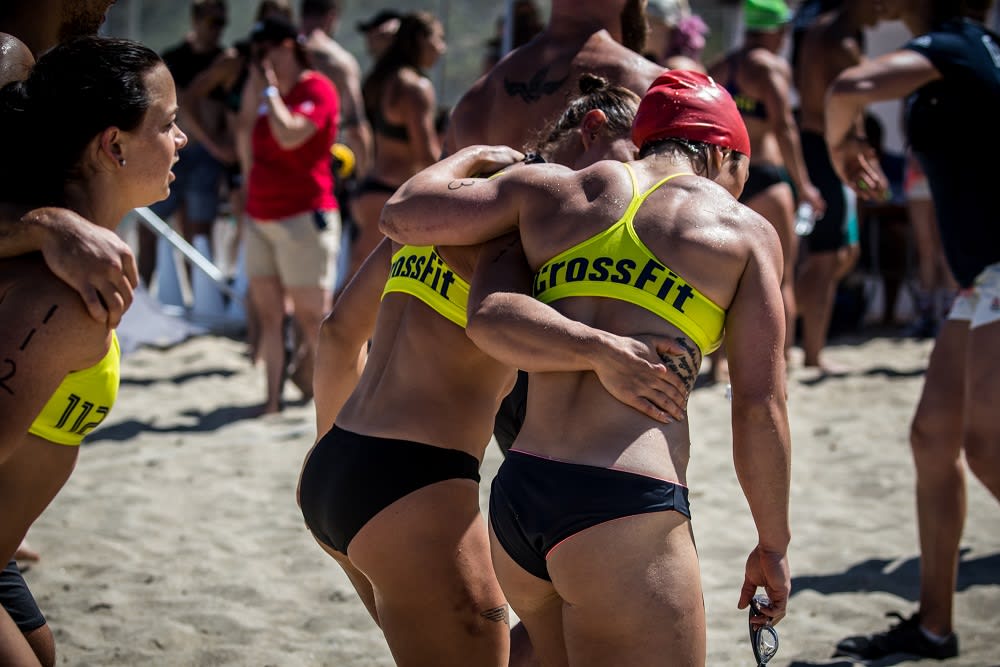 2. It's easy to tell who is in first place ...
The key is the leader jersey. To ensure that spectators are able to keep track of who is in the lead in each event, Reebok and CrossFit developed a unique "Leader Jersey" that was first introduced at the 2014 Games. The chalk-colored top signifies the Games' points leader in the individual men's and women's divisions going into that event.

3. Scoping out a seat will not be a test of strength and stamina this year ...
Unlike years past, Tennis Stadium tickets are now assigned seats. Yes, that means you won't have to "run with the bulls" or leave vendor village hours in advance to scope out a front-row spot. Take a breath and know that if you have a ticket, you're good to go.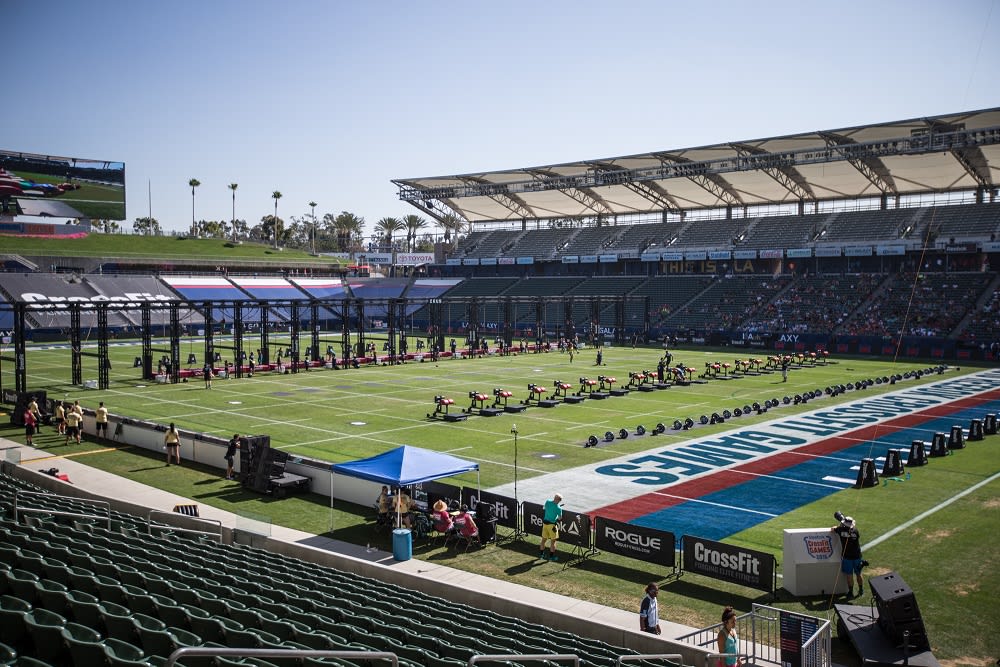 4. Krewella will be hyping up fans at the Tennis Stadium with a live performance ...
As if watching the Games isn't exciting enough, electronic dance duo Krewella will provide the entertainment and raise the energy in the Tennis Stadium. Their performance begins at 2:30 p.m. PT, so be sure to take your seat and be ready to watch an epic concert before an incredible evenings of workouts.

5. It's gonna be a scorcher ...
Forecasts are reporting record heat in Southern California on Friday. Coincidentally thats's again the day athletes will be completing Murph, one of the most grueling hero workouts in CrossFit.
Although this year's event starts bright and early at 7 a.m. PT, the heat will still likely be a challenge. It's a cruel workout regardless of weather, so rising temps only up the ante.
Keep up with all the day's happenings by following @Reebok on social.