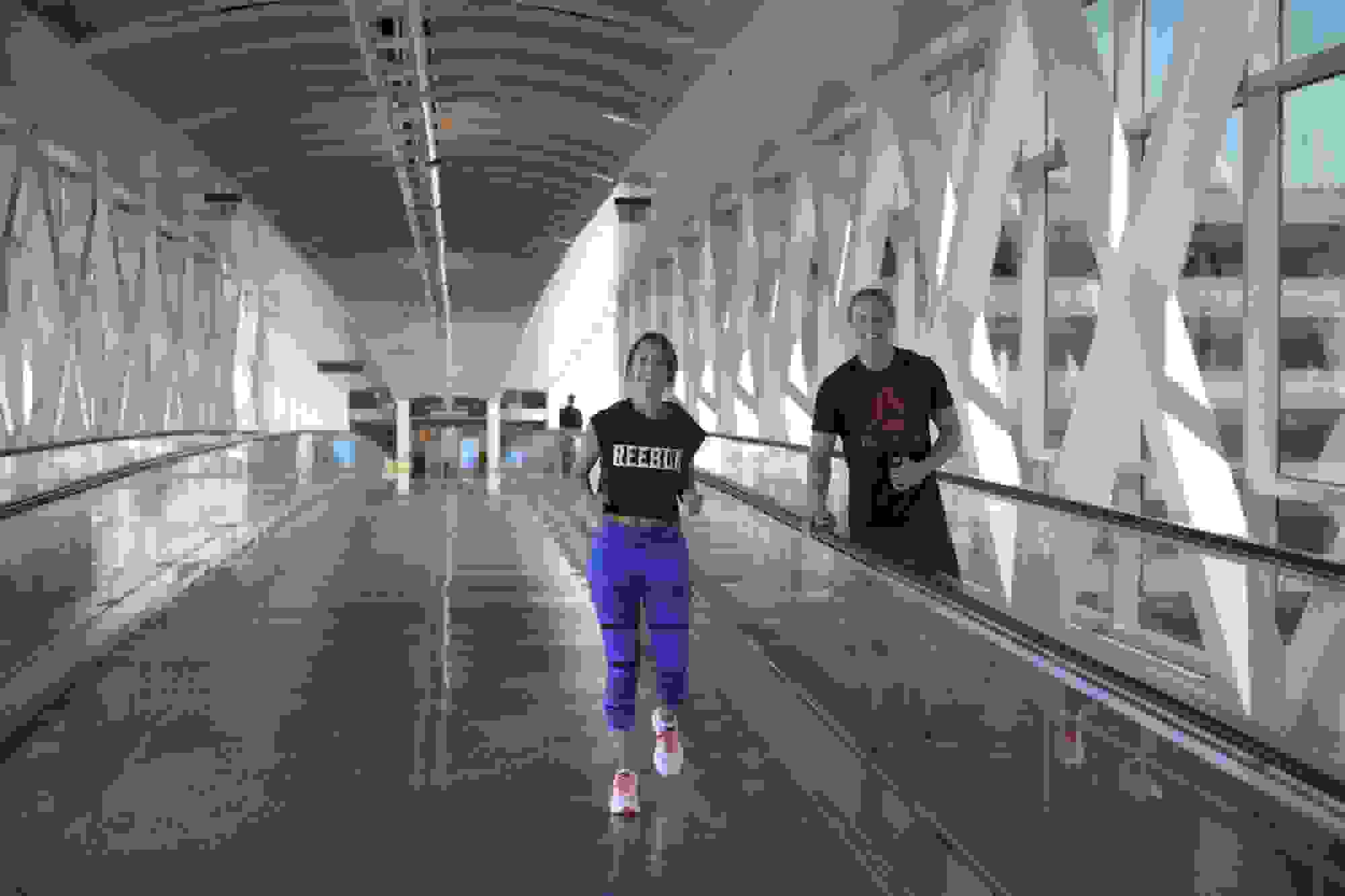 Grounded but Grinding: Reebok Brings Fitness and Fun to Stranded Travelers
For thousands of stranded airport passengers, today's travel plans were anything but smooth. With computer glitches and long lines keeping tensions high and patience short, Reebok fitness instructors set out to release some of the pressure and get people moving.
The smiles and sweat were free!
"The gym is everywhere as long as you have a little space and a couple of extra minutes to move your body," says Reebok instructor Carmen Rojas, who surprised frustrated travelers at Boston's Logan Airport with mini workouts to relieve stress and get their blood pumping.
"Just move a little bit, you'll definitely feel better, and you'll be ready for a trip," she told participants queuing in the long lines at Terminal A.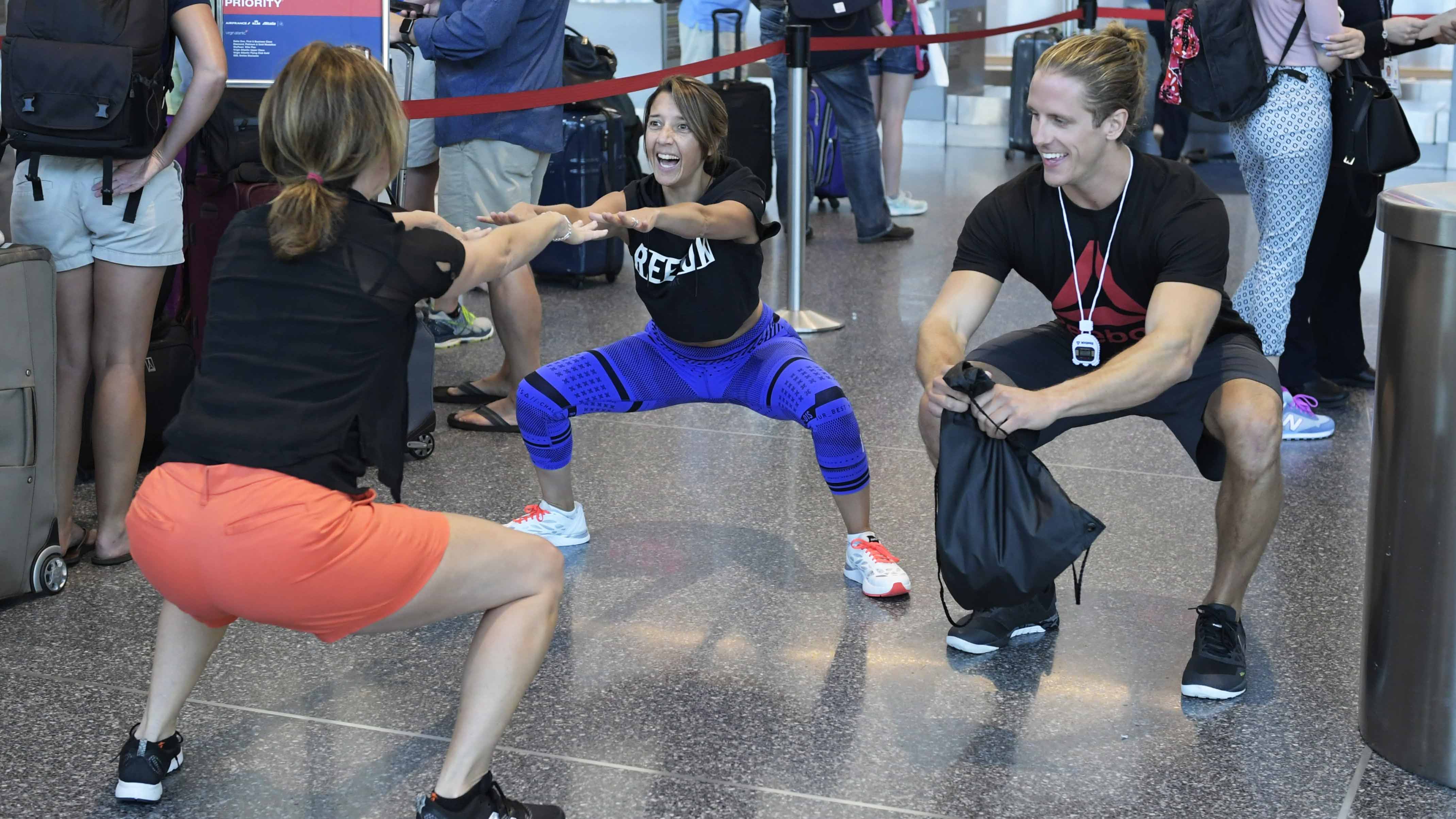 While some passengers were reluctant to participate at first, young travelers were excited by the opportunity to complete jumping jacks, lunges and even a few air squats while they waited in long lines.
As interest in the quick workouts increased, more passengers began volunteering to get moving.
Stranded travelers of all ages, frustrated family members and even a few airport staff joined the fun. Even despite language barriers, the instructors were able to communicate through fitness.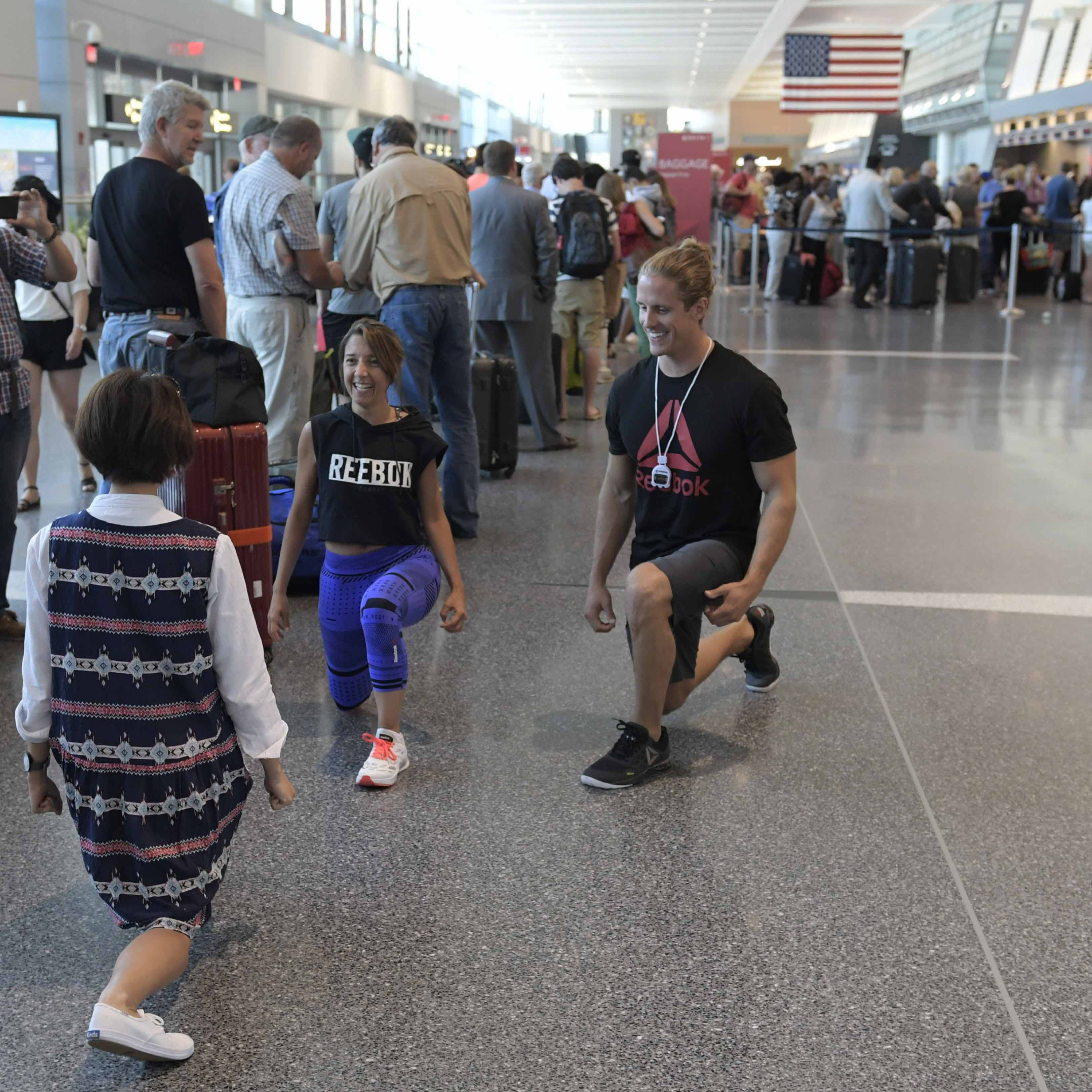 "There are truly no limitations on fitness, no matter where you are or what kind of shape you're in, there's always something you can do to better yourself," says Reebok instructor Andrew Connor, who led two energetic boys and even a grandmother through various workouts in the terminal as they waited to get their plane tickets.
Perhaps the most enthusiastic participant was a man who left his place in the ticket queue to volunteer to do push ups against Connor, officially clocking more than the Reebok trainer.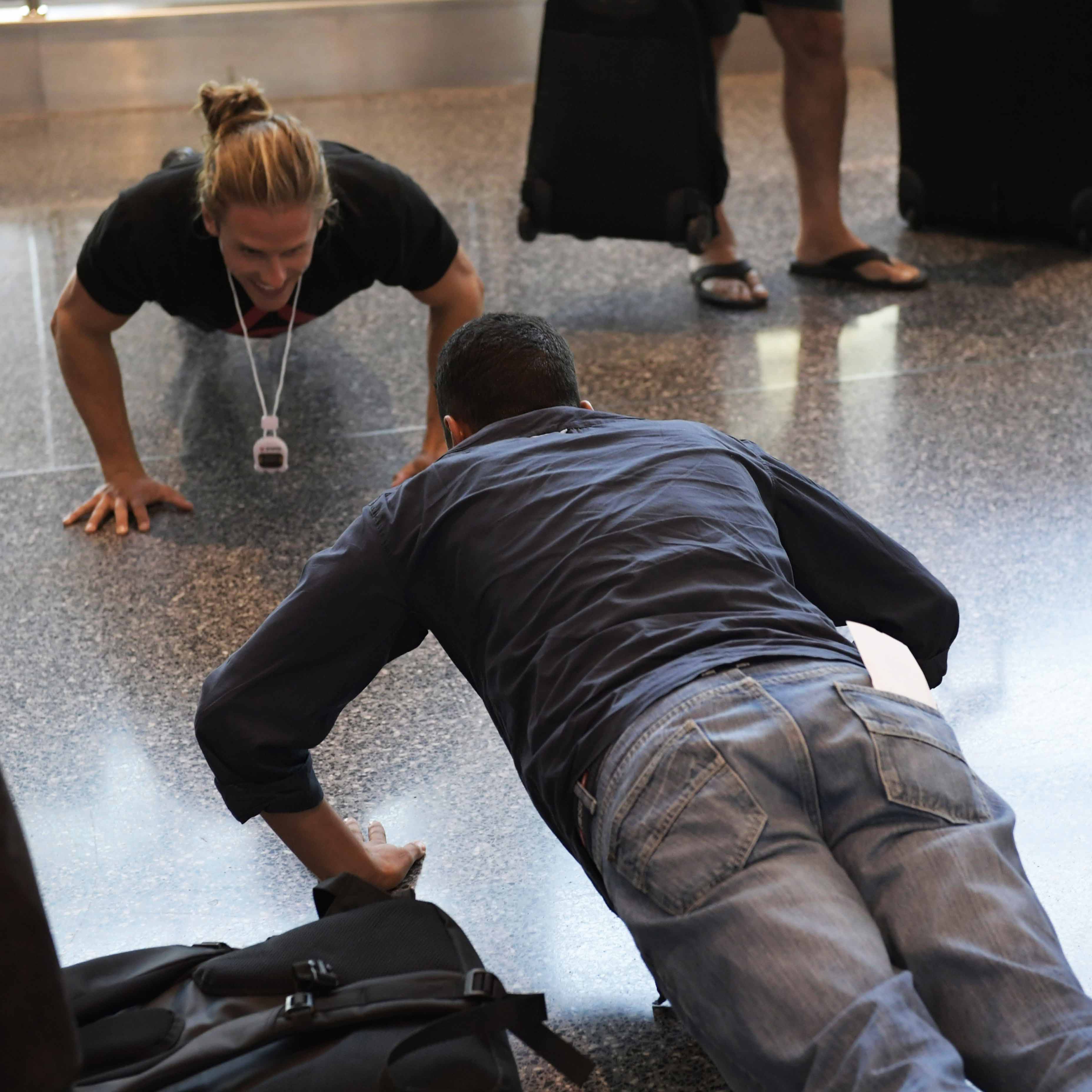 Even without a hint of fitness equipment or a gym anywhere in sight, the trainers were able to help about 50 people sneak in a quick workout.
And here's the thing about the gym, that space that many have come to worship, it can't automatically make us better. Fitness can live anywhere, whether that's a stairwell in the middle of a concrete jungle, or a tree branch on a mountainside perch, or even Terminal A.
The world was built to help us move. And these spaces mean so much more once we accept their invitations. We're creating something bigger, better, stronger when we connect with the world around us.
The invitation of improvement exists wherever we go, but it's up to us to accept the opportunity even at the airport.