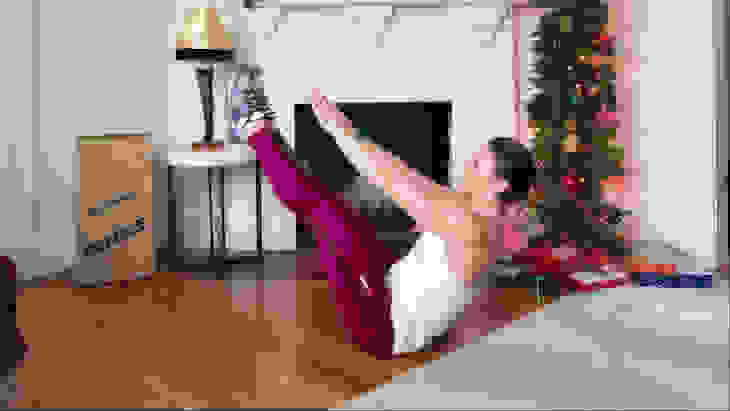 10 Moves to Get Fit and Festive with "A Christmas Story"
For those of you who count down the days to holiday movie marathons every year, you have a new event to add to your television viewing schedule.
The Fox networks announced A Christmas Story will air as a three-hour live musical in December.
Inspired by the Tony Award-nominated Broadway show of the same name, the musical will tell the story of Red Rider BB Guns and triple dog dares that inspires Christmas spirit every holiday season.
With the new musical event on the horizon, some repeat viewings of the original movie are in order, and we've created a workout that will allow you to get fit and festive at the same time.
"I think people use the holidays as an excuse to be 'too busy' to fit in a workout," says Reebok trainer Rachel Martinez. "Just because it's the holidays doesn't mean you shouldn't continue to lead a healthy lifestyle."
When your front door feels like a revolving door for relatives and friends, getting to the gym might be the last item on your holiday to-do list. This family-friendly movie workout can give you reason to spend time together and work up a sweat at the same time!
"Working out in any sense with family and friends is more fun than working out alone," says Martinez. "Any way you can get everyone involved will create some memories and laughs. Get a good workout in, at home, while the food is cooking, with family and friends? Sounds like a great idea to me!"
With its frequent showings and 24-hour television marathons, A Christmas Story has become a favorite for families everywhere.
"It is always a movie that has played in the background on Christmas day while my family is together," says Martinez, who developed the workout. "We usually watch it for a bit then eat and catch up where we left off the next time it plays."
The holidays often include lots of eating, drinking and socializing. While a little R&R never hurt anyone, it's important to get up and get moving to balance it.
So flip through the channels for this Christmas classic, gather your #FitFam and bunny onesies and get your most festive sweat of the season on!
Every time one of these classic A Christmas Story moments happens, perform the corresponding exercise:
Every time someone says "Red Rider BB Gun," do 10 air squats.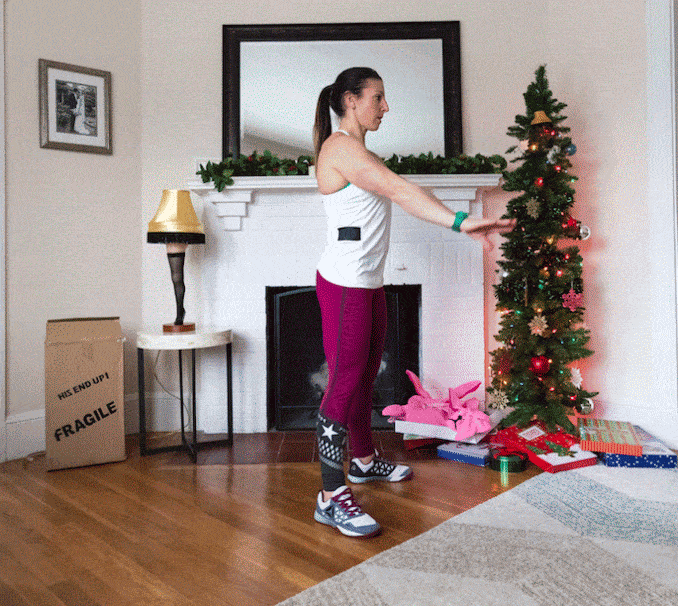 Every time someone says "You'll shoot your eye out," do 10 tuck jumps.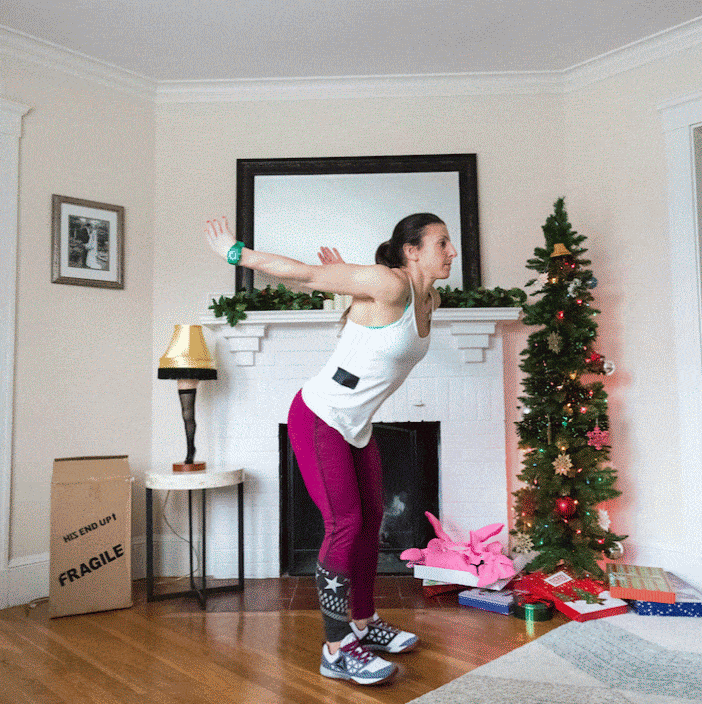 Every time the leg lamp is in a scene, do 20 lunges (10 per leg).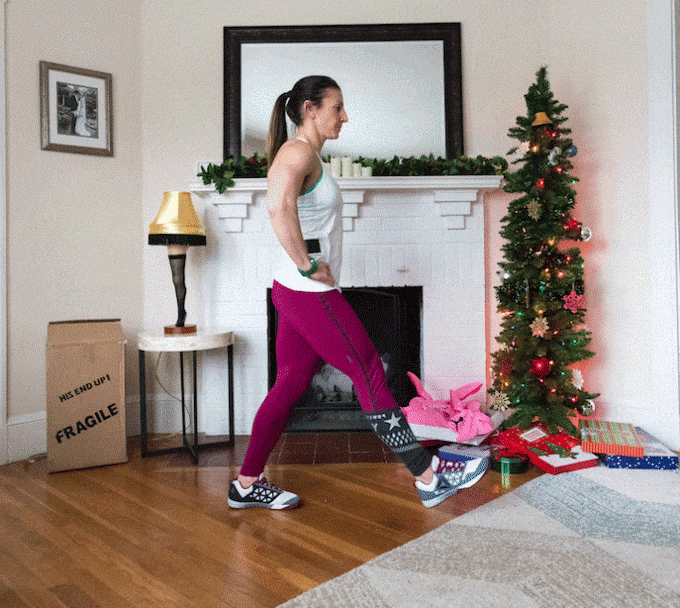 Do burpees for the amount of time it takes Ralphie to decode the Orphan Annie top-secret message.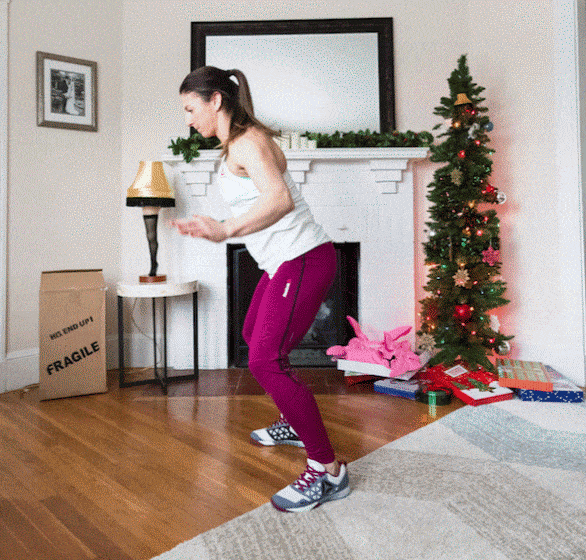 Every time someone says "Dog Dare," do 10 push-ups.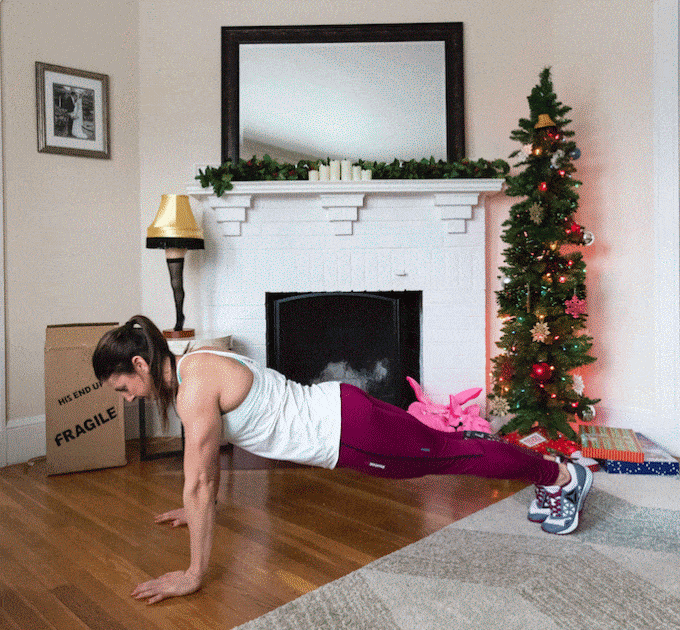 Every time Dad swears, do 10 V-ups.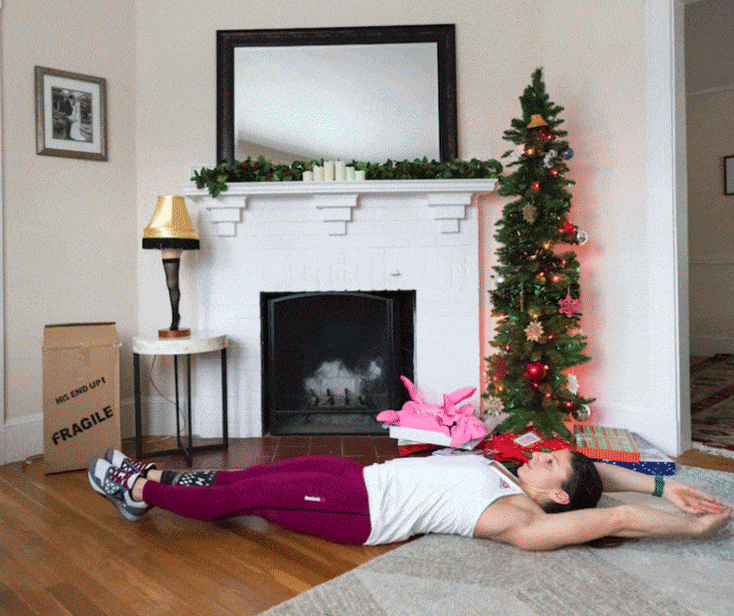 Every time a dog barks, do 5 mountain climbers.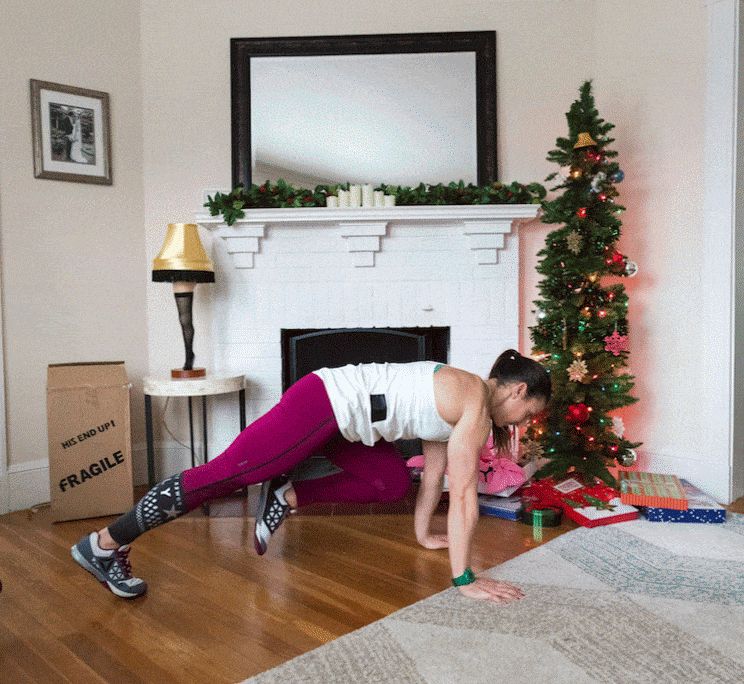 Every time Scut Farkus is on screen, do 10 Supermans.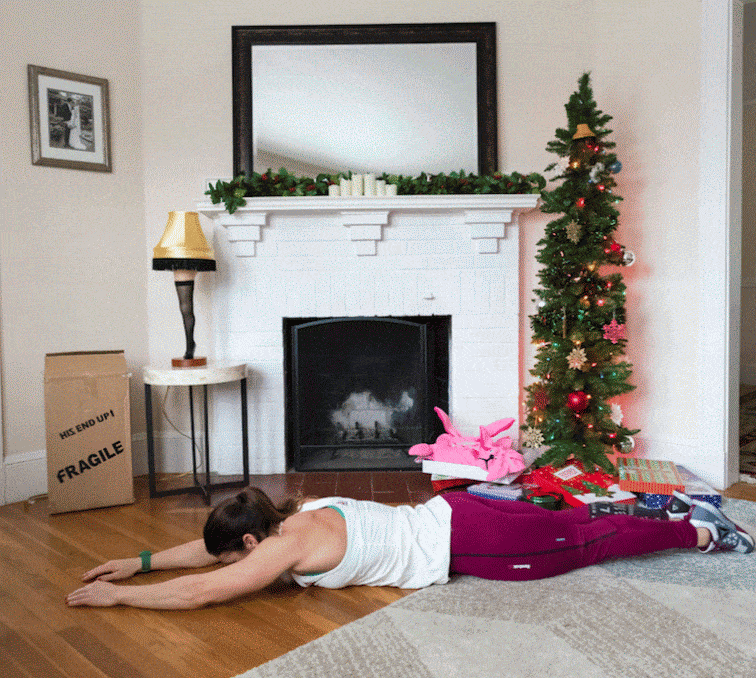 Every time Ralphie takes his glasses off, do 10 pistols (5 per side).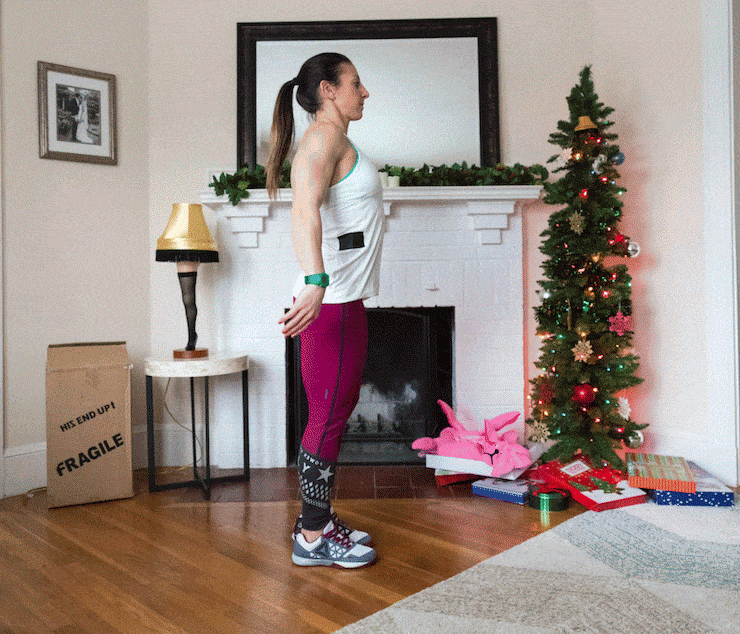 Every time there's a Christmas carol in the background, do 10 pike push-ups.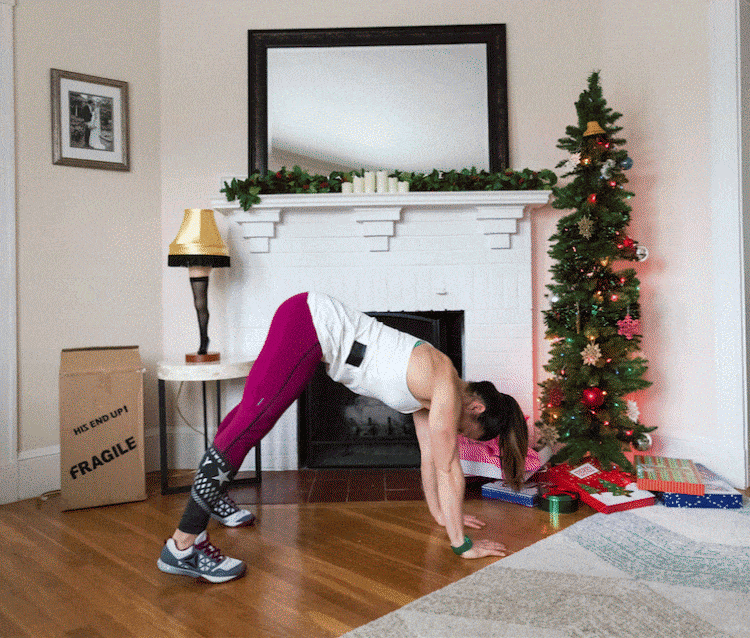 Doing the workout while watching the movie? Tweet us a picture @Reebok to let us know!