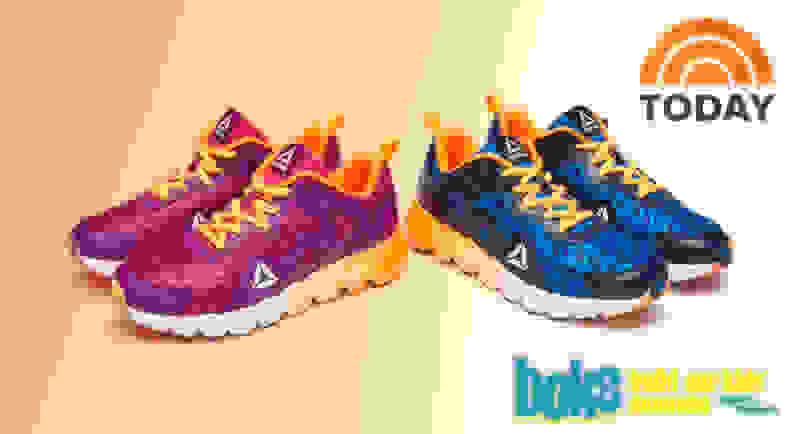 TODAY Show Anchor Designs Charity Shoe
NBC News' TODAY Show anchor and avid runner Natalie Morales teamed up with Reebok to create an original sneaker design to benefit BOKS, Build Our Kids' Success, a program to create a healthier future for kids.
"My love of running started when I could first lace up my shoes all on my own," Morales says. "Now, as a mom with two boys, I am passionate about fitness."
To channel that passion, Morales has designed the Exocage Athletic II Today Show shoe, and Reebok will donate $10,000 to the BOKS program. In addition, Reebok will donate $10.00 to BOKS for every pair of shoes purchased.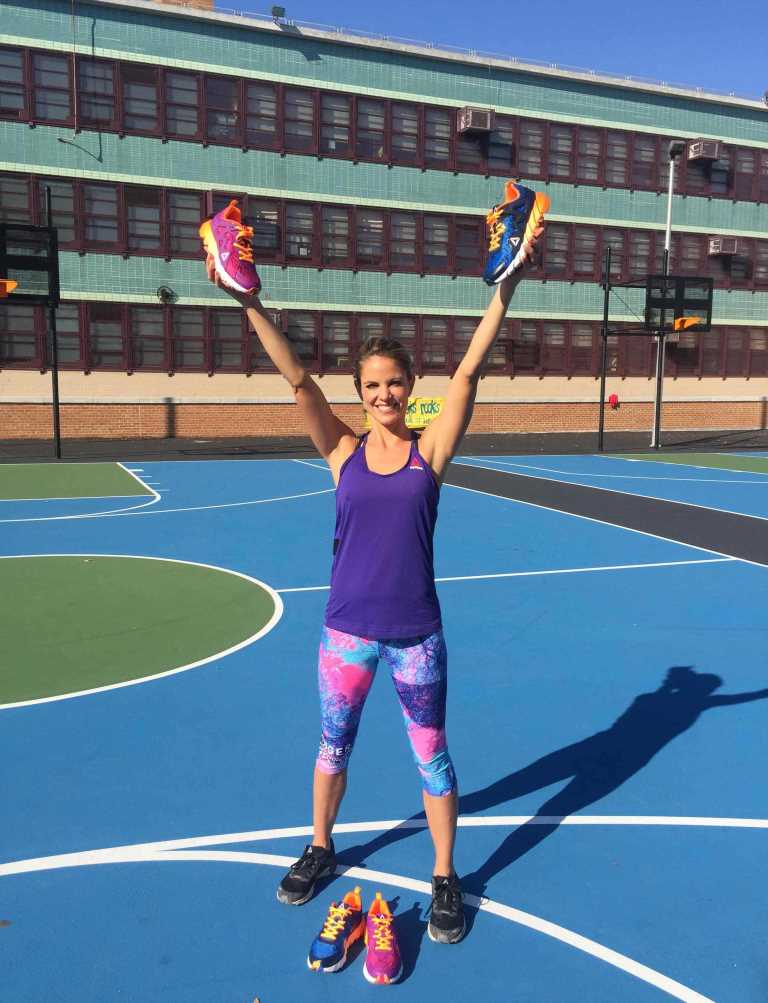 The exclusive Reebok shoe is part of a TODAY's Originals series on the morning show where Morales, along with her fellow anchors Al Roker, Savannah Guthrie and Matt Lauer create products for a cause close to their heart.
Since Morales is an avid runner who managed to stay active during both of her pregnancies, physical fitness was a natural cause to support.
"Running is my meditation," she says, "my therapy, my time to rock out and even my time to pray. I often think my best thoughts, clear my head and find my inner cheerleader, who is always pushing me."
Natalie's designs are inspired by the TODAY Show logo and both feature its bold orange color in a fun way for kids. "Awesome Blue" is added to the boys design to represent sunrise and the girls colorway gets a splash of "Pink Craze" to represent sunset.
Both versions are offered in kids sizes 10.5-7 at $64.99.
BOKS, an initiative of the Reebok Foundation, is a free before-school physical activity program. The program was founded on the principle Active Kids, Active Minds, and was created by a group of moms after reading Dr. John Ratey's book Spark, which states that "exercise is the single most powerful tool that we have to optimize the function of our brains."
The goal of the BOKS program is to enhance academic performance and the overall health of kids through physical activity. The program, run by moms, dads, P.E. teachers and all other types of volunteers in local communities, is simple to implement.
BOKS is in more than 1,200 schools around the world.
To bring BOKS to your community, please visit bokskids.org for more information.