3 White Sneaker Styles for Festival Season
From carnivals in the middle of the desert to concerts in open fields as far as the eye can see, festival season is officially here!
But while we all enjoy the tunes, it's the fashion that has everyone slipping on the wristbands every year. Music festivals have turned into three-day runway shows where people are free to rock the summer's latest looks.
"Festival style usually has a bold desert vibe," says Instagram influencer and fashionista Leslie Schneider of @splendidrags. "People aren't afraid to express themselves by what they wear."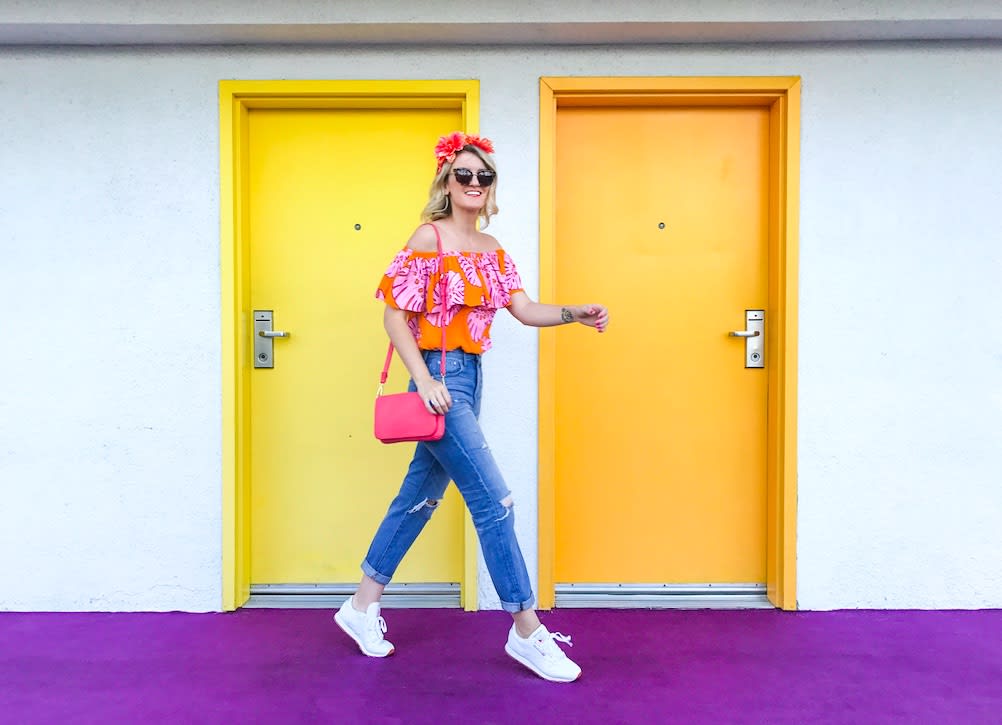 It started with flower crowns and bohemian chic ensembles and now festival style has become a trend all its own. Festivalgoers carefully craft and strategically plan out their outfits for the perfect 'gram.
"From decade to decade we see how music has had an effect on society especially when it come to fashion trends," says Schneider. "Festival season is now a festival fashion trend, and I believe it is here to stay."
Knowing that you'll mix and match your tops, bottoms and accessories the entire weekend, Schneider suggests you keep one thing simple and classic: your footwear.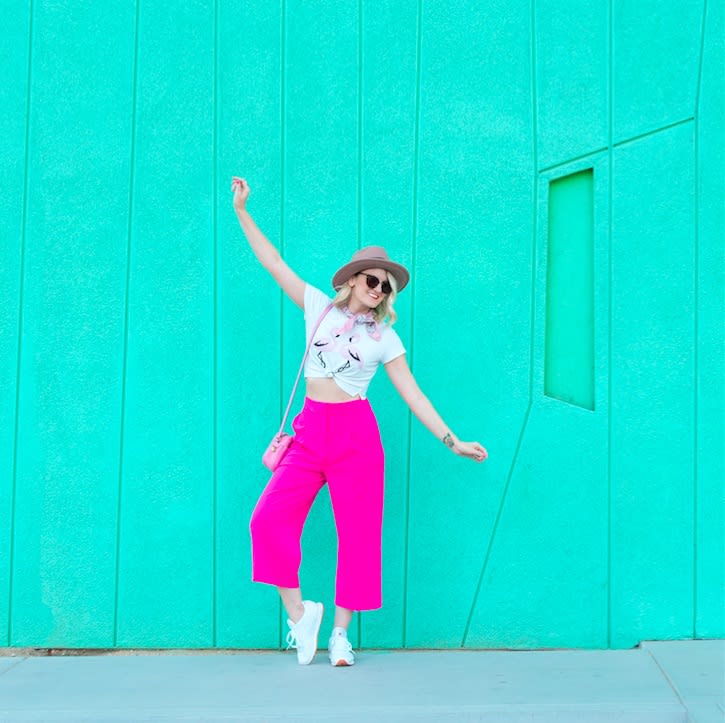 "Reebok Classic Leathers are reliable, comfortable, and never go out of style," she says.
So Schneider showed us three ways you can style your Classic Leather shoes for this summer's festival season.
"You can honestly throw them on with ANYTHING, and the outfits instantly looks classic," she says.
Her inspiration? The heart and home of festival season, Palm Springs, Calif.
"Festival style was born in the desert," she says. "I shot my looks in Palm Springs where the sun is always shining and the colors seems more vibrant."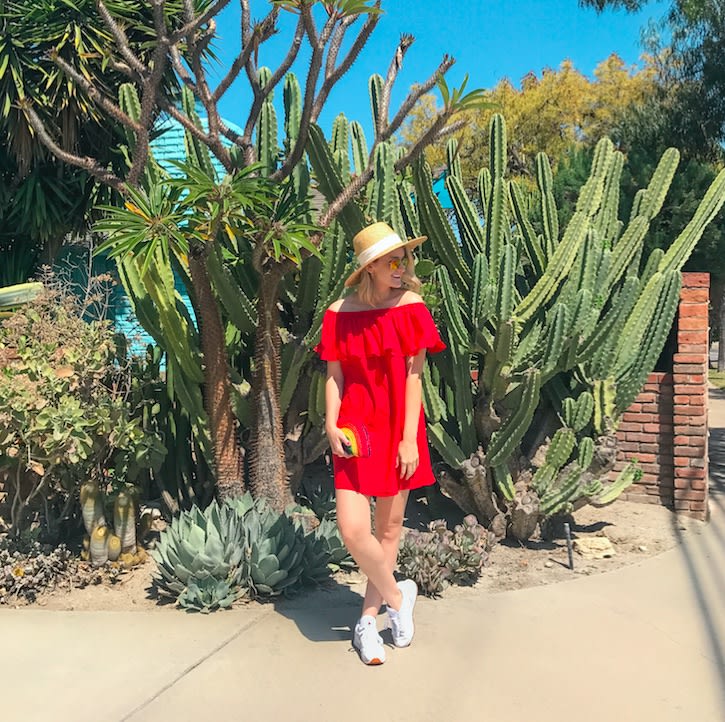 Schneider focused on bold prints and bright colors, where your clean white kicks will still stand out.
"With festival style, I like to wear something bold," she says.
"I'll throw on a crop top with bright pants, or a printed off-the-shoulder top with my comfortable grungy jeans, or a bright flowy dress. I still feel like me while taking part in this fun trend."
As trends come and go, there are some style staples that all festivalgoers should have. Schneider has four must-haves that you won't want to leave your tent without.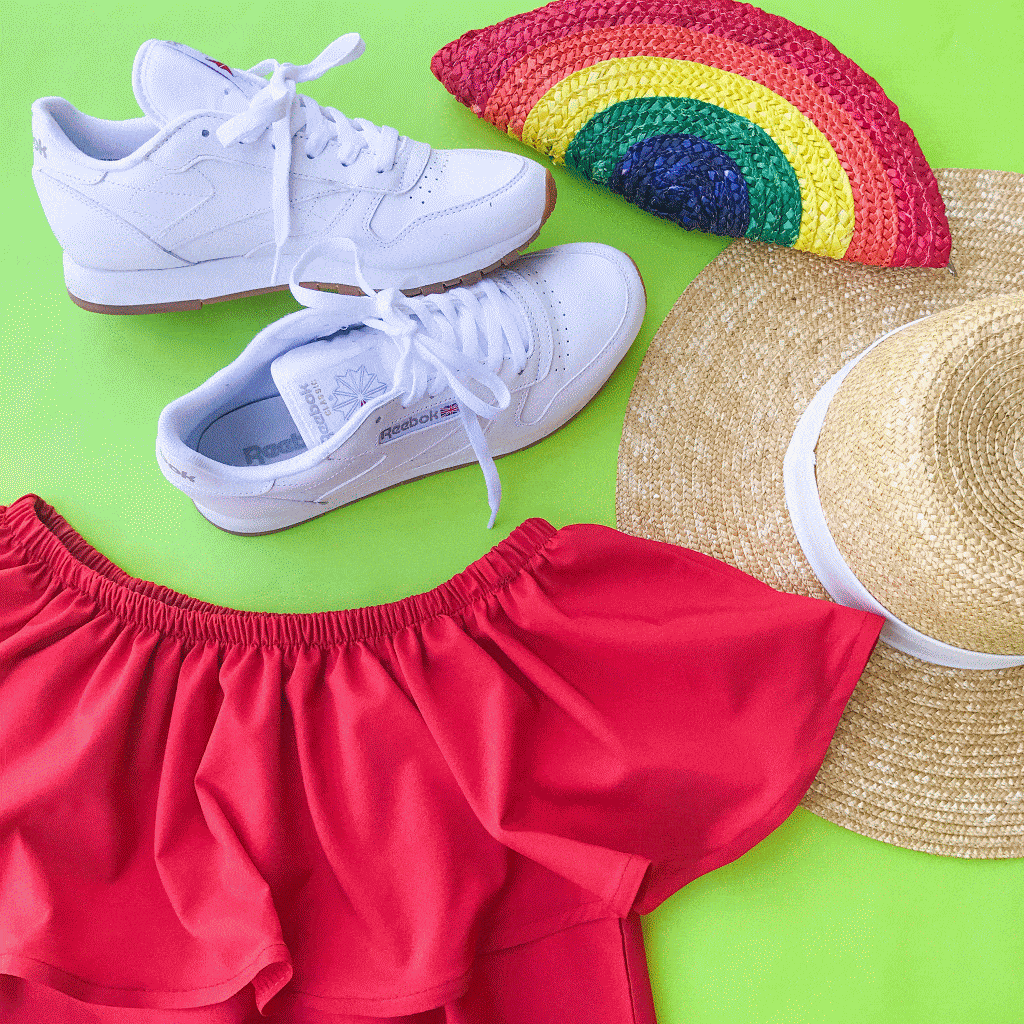 1. Something lightweight or off the shoulder. Festival season means you'll most likely be standing or sitting for long periods in the sun and you will want to be comfortable and cool.
2. A good hat. Hats are a HUGE festival trend, plus it helps prevent your face from getting sunburned!
3. A cross body bag. It's a good way to stay hands-free and not to accidentally set it down your valuables. A cross-body purse can stay on you at all times.
4. Reebok Classic Leather kicks. (of course) They are easy to style and go with everything. For those long hours of standing, people prefer a tennis shoe over uncomfortable boots or heels.
So while you're out rocking out at festivals this summer, remember to keep your clothes bold, your accessories easy and your footwear classic.
How are you styling your Classic Leather shoes for festival season? Show us and tweet @ReebokWomen!