World's Fastest Feet Paint the Art of Speed
Art and fitness may seem like worlds apart, but for Reebok athlete Luis Badillo Jr., blending the two is precisely the point.
The owner of the fastest feet in the world, his social media accounts reveal jaw-dropping athleticism and grace as he sprints through agility ladders, weaves around cones and jumps over hurdles.
But he recently traded in the turf for a different environment.
Armed with a pair of Print Smooth shoes and four buckets of paint, Badillo put his feet to canvas to create the ultimate art of speed.
After dipping his shoes in shallow trays of paint, Badillo zigzagged back and forth across the canvas, as his steps created a masterpiece and paint drops splattered around the room.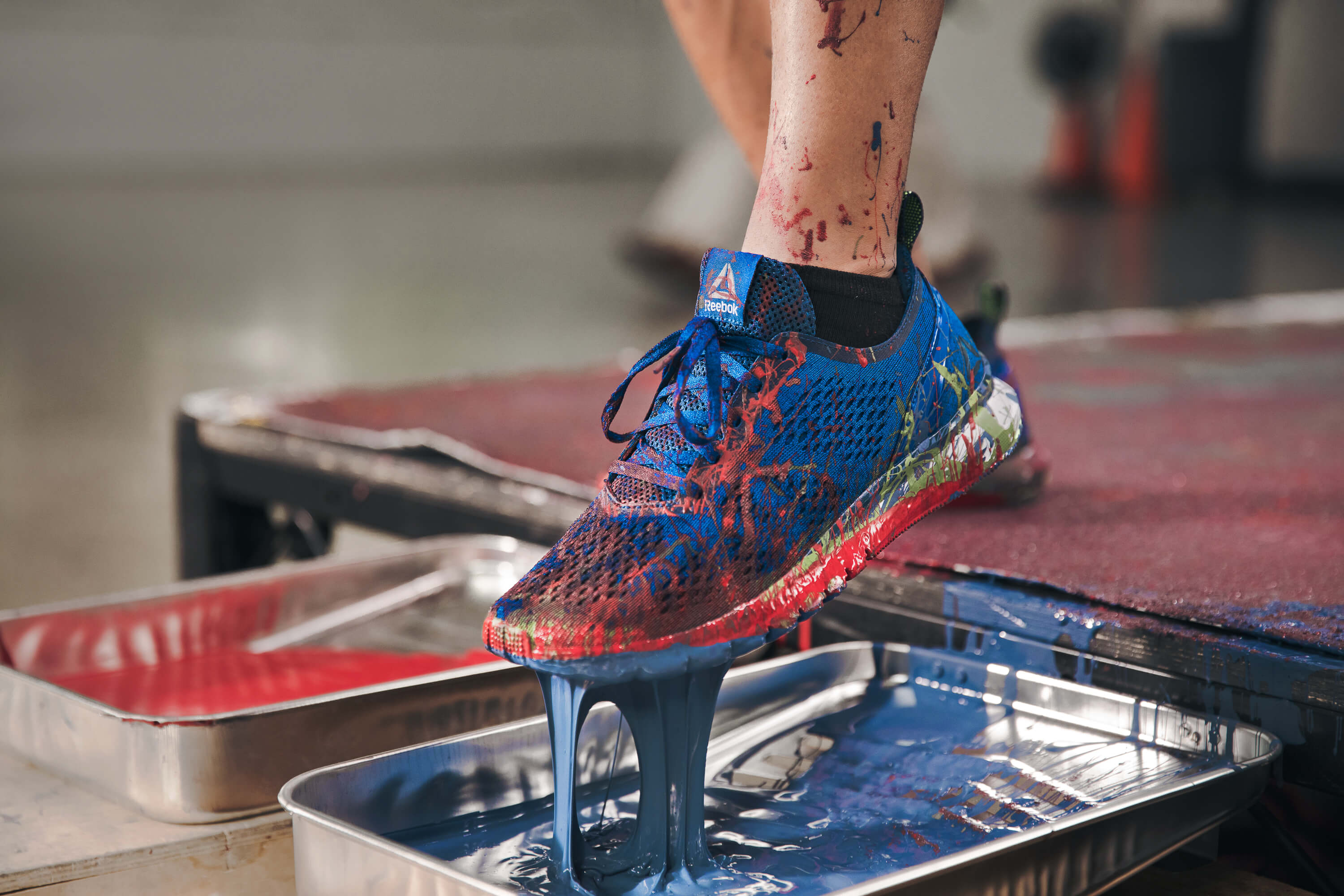 Badillo, who is notable trainer of professional athletes, practices agility drills with cones, hurdles and ladders four or five times a week.
The opportunity to paint, however, was the realization of a vision he has long since had for himself.
"When I first started these agility and speed drills, I looked at my footwork as an art," he says. "My two feet are the paintbrush, and the field is the canvas."
"The final piece is a masterpiece. I had this vision of being artist, and now I am able to realize that."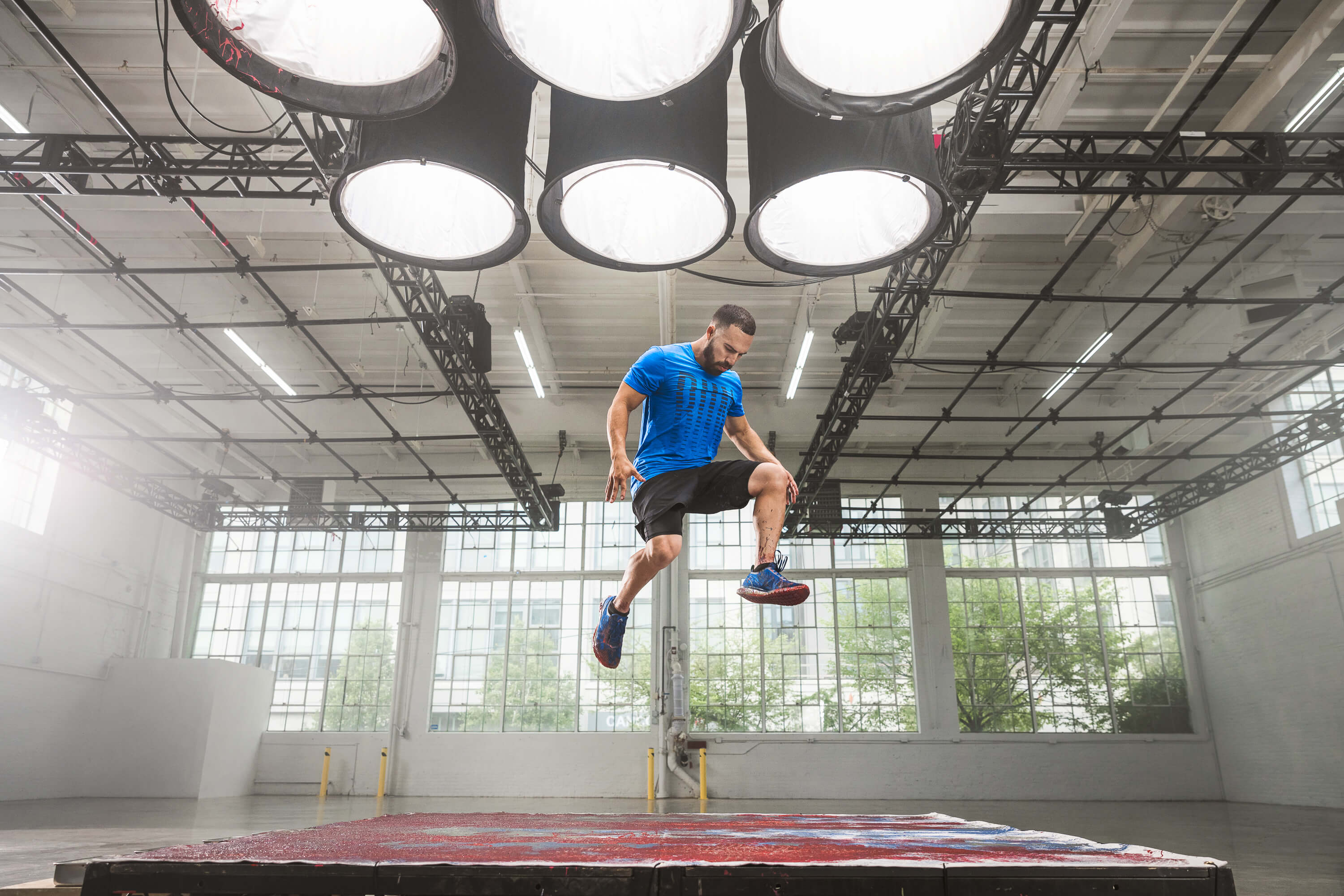 While Badillo usually works out on turf, the canvas was a new territory for him.
"The paint added an extra challenge," he says. "I had to make adjustments because it is not my normal environment. I had to engage my core and balance my body, and equally distribute weight on both sides of my body."
The paint-splattered shoes will serve as a reminder of Badillo's physical feats. The blue knit shoes are covered in red, blue and green paint, showing the dynamic speed of his feet.
"I'm going to frame the shoes to hang on my wall," he says. "They remind me of everywhere I've gone because of fitness."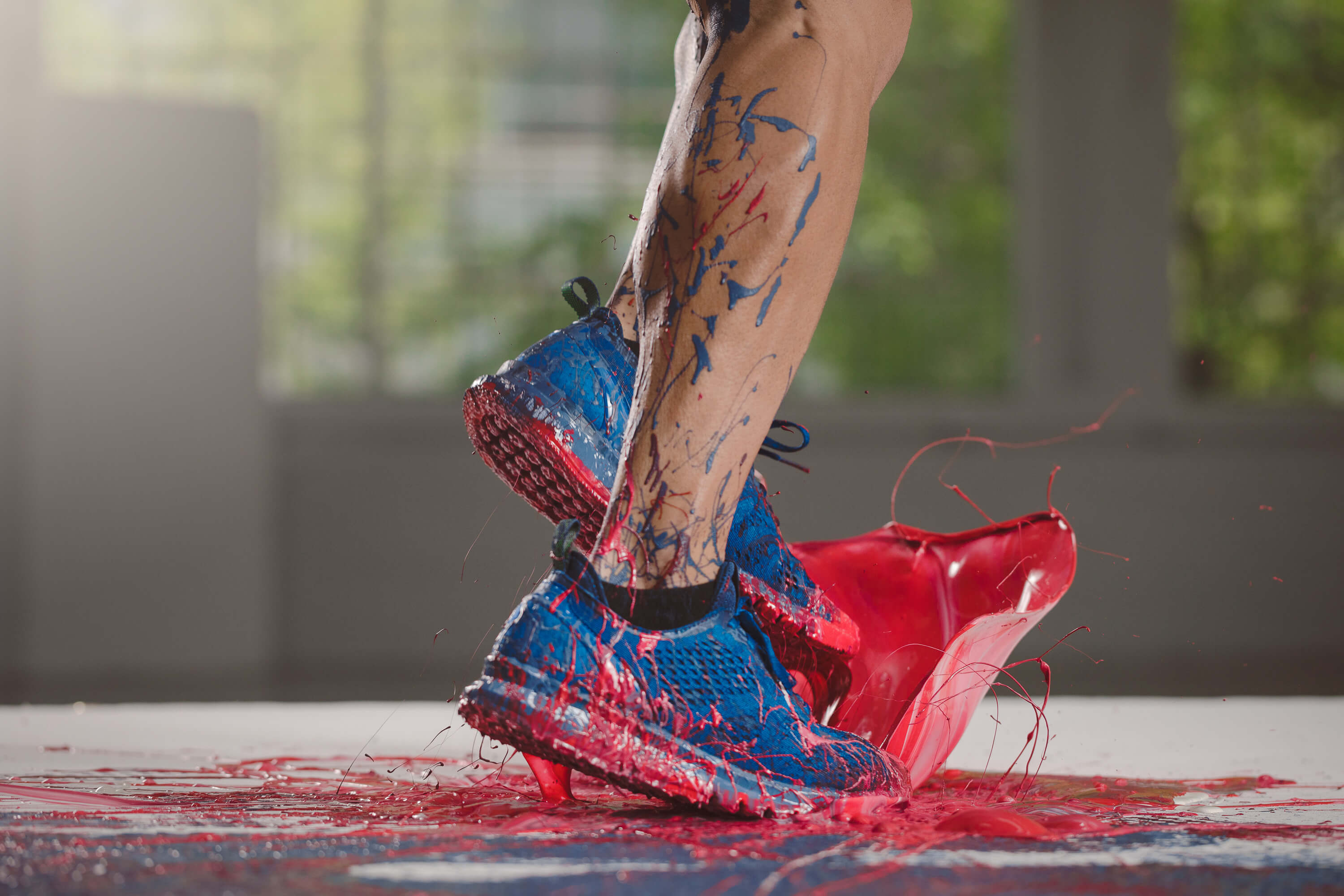 What's next for the athlete and budding artist?
Badillo is aiming to take his skills worldwide, where fitness, like art, is a common language.
"Sports and fitness is a universal language that doesn't need translation around the world," he says.
"I want to travel and reach as many people as possible. Footwork is just the first step to represent what I have to offer myself and other people."
Although Badillo became known because of his own fast feet, it is coaching others where he finds the most fulfillment.
"It's what drives me everyday," he says. "I influence, motivate and inspire people. That fact that I can change someone's attitude means everything."
Badillo, who began working out on his own in local Miami parks and later became a coach to the pros, believes in the power of fitness to enable you to become the best version of yourself.
"Being athletes allows us to be more human," he says.
"It means to not set limits for yourself. Always strive for more, strive for better."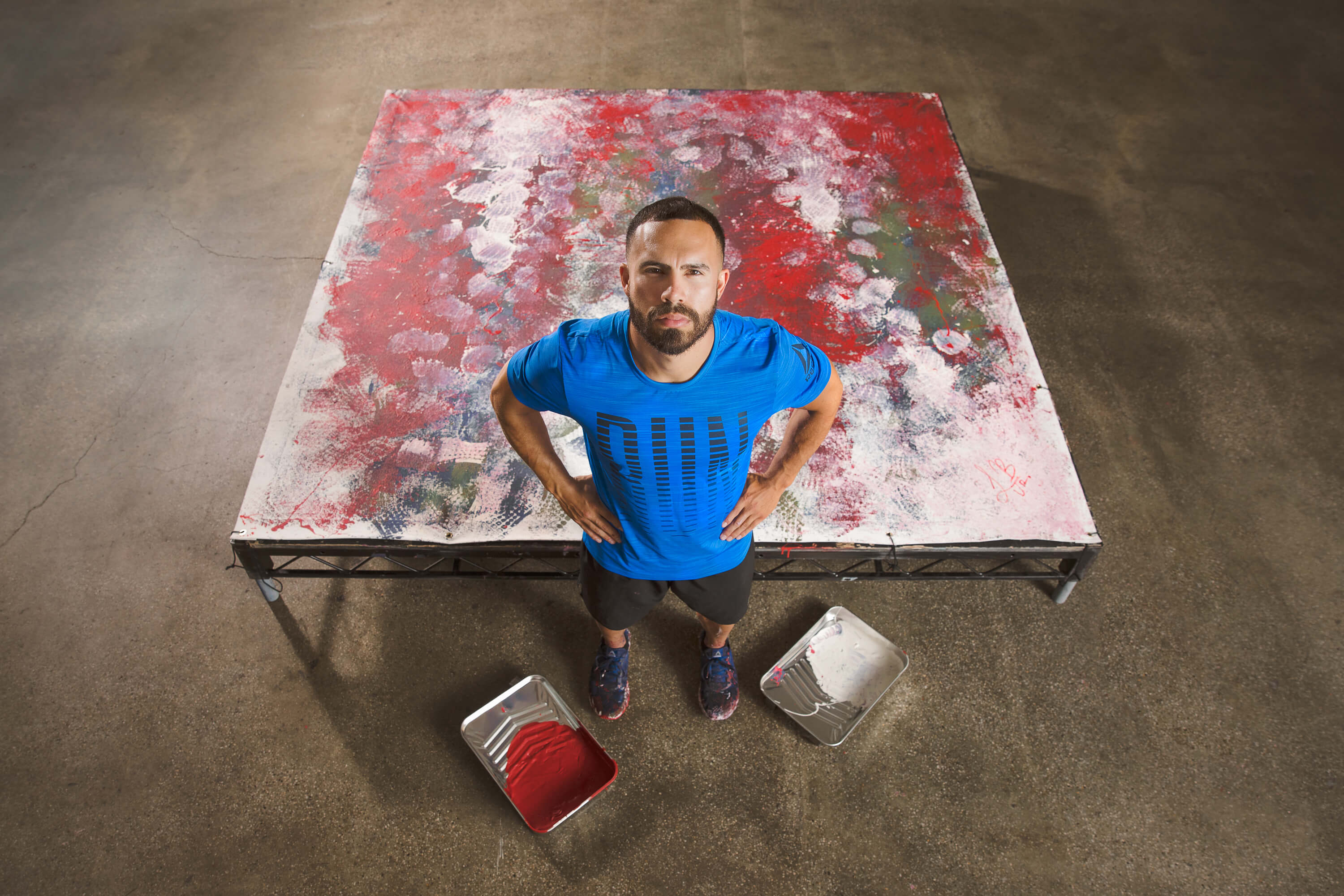 What do you think of Badillo's painting? Let us know by tweeting @Reebok!