Your Guide to the Ultimate Wellness Staycation
Sometimes you just need a day that's all about you and your crew.
It's called a staycation and we've got your ultimate guide to the planning the perfect one for you and your friends!
For inspiration, Reebok and Les Mills ambassador Nina Dobrev showed us how she spends the day with her girls and stays healthy at the same time.
"A typical day for us is going to brunch, some shopping, we get in the kitchen and cook and we always make time to get a work out in," she says.
"You don't always have to travel or do a huge trip to have fun with your friends."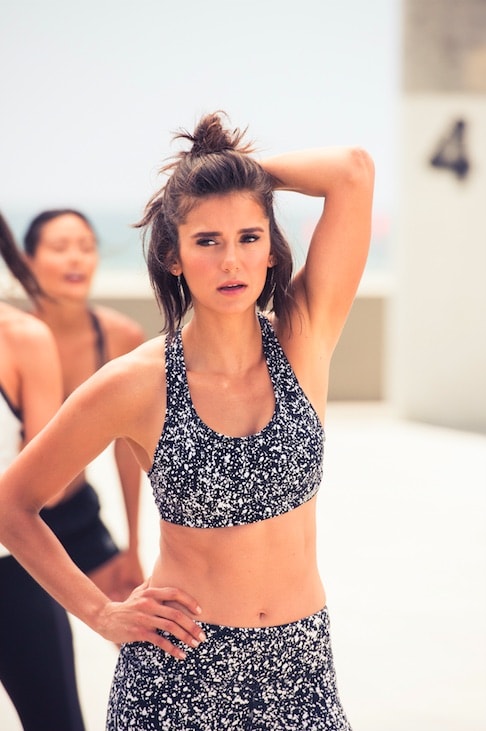 Dobrev says group workouts are always her go-to when her friends get together.
"We make each other a priority," she says.
"I'm happiest when I'm surrounded by my friends. It's important for me to make time with them because they keep me grounded, and the days that we can just spend together doing fun activities we all enjoy are usually my favorite."
From brunches to workout classes, Dobrev makes sure to schedule quality time with her friends.
"We have fun toughing it out together and we keep each other motivated," she says.
"Especially in a Les Mills GRIT workout when you're pushing yourself to the limit, it's a challenge you can take on together!"
Tip #1: Sprinkle in Some Style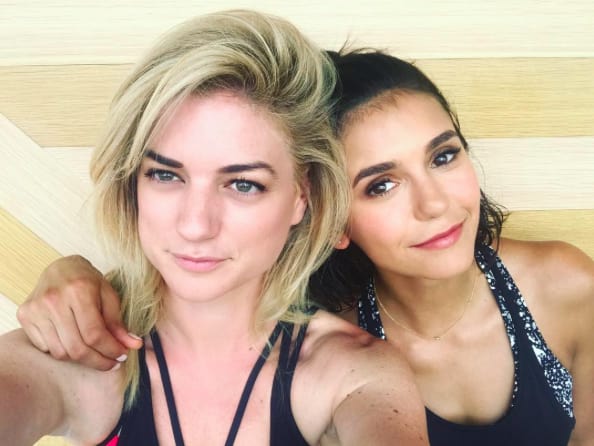 The first thing to consider when planning your staycation is wardrobe.
Dobrev's stylist Ilaria Urbinati, suggests having two key staples.
"A black blazer or black leather jacket," says Urbinati. "You can throw it over your workout outfit to make it more styled or over a little dress at night to make it more girly."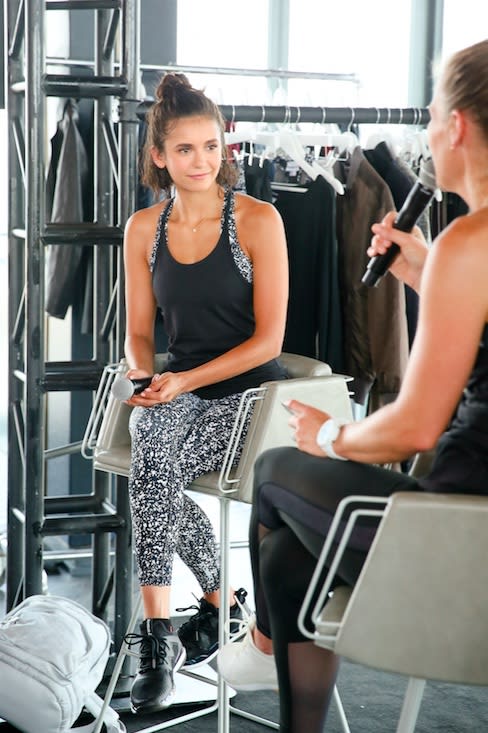 And Urbinati says she always goes for comfortable kicks over heels.
"I only wear sneakers," she says. "I always wear them with my skinny jeans or shorts or even a floral dress because then I can go dancing or something and still be comfortable."
Tip #2: Workout Together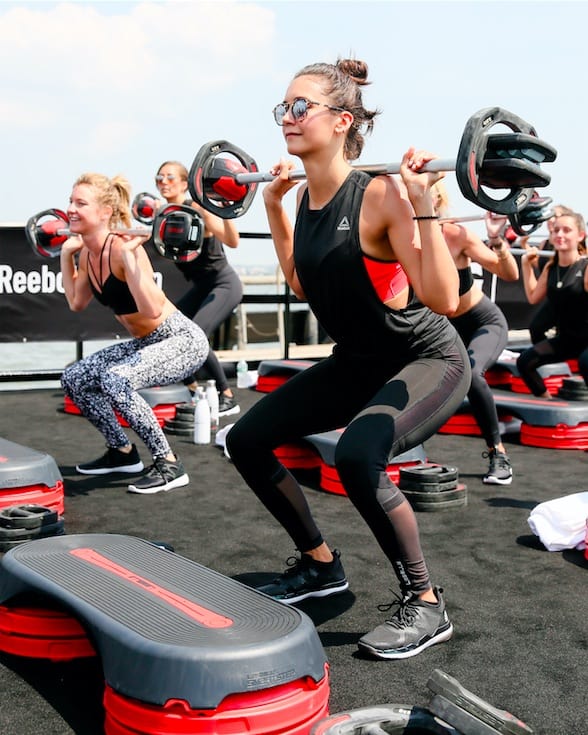 Of course a staycation wouldn't be complete without getting a sweat on with your girls!
Just ask Dobrev's trainer and Les Mills Master Trainer Lissa Bankston.
"Nothing feels better than a good sweat to start your day off," she says.
While you may not be working out on a barge in the middle of the Hudson River (like Dobrev did with her friends), working out together is a must.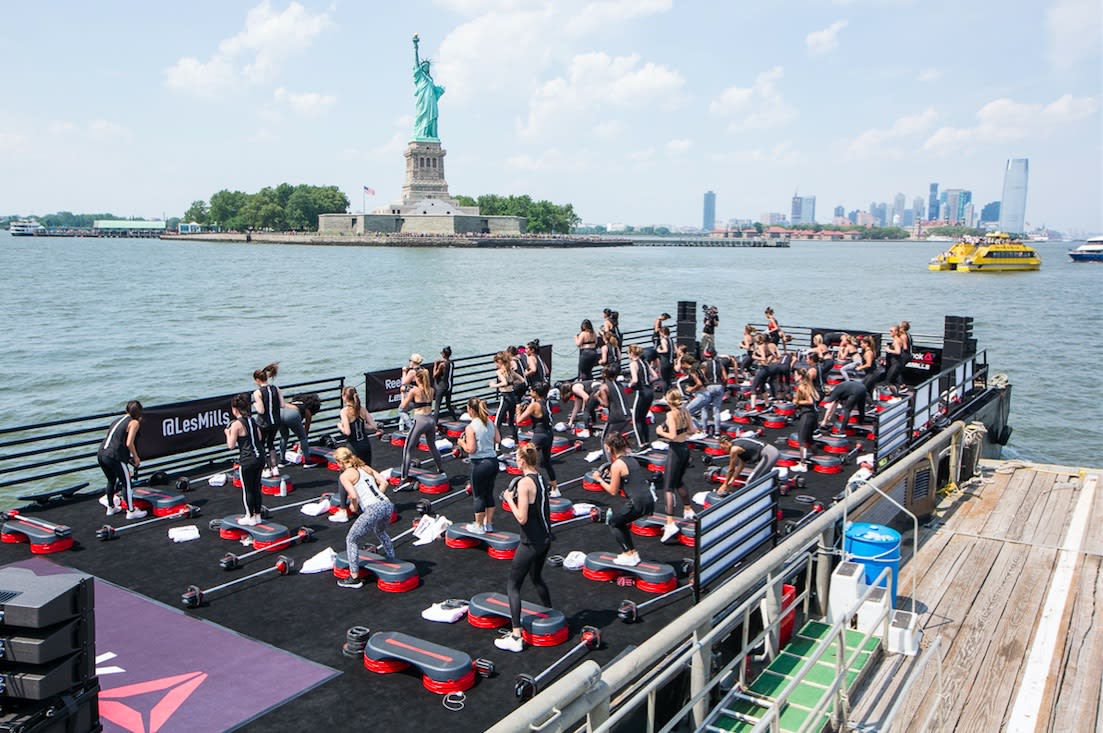 Bankston says classes like Les Mills GRIT bring people closer together.
"When you look into a crowd and see your friends and they're going through the exact same thing you are, you bond. And when you're done you have this sense of accomplishment," she says.
Tip #3: Build a Killer Soundtrack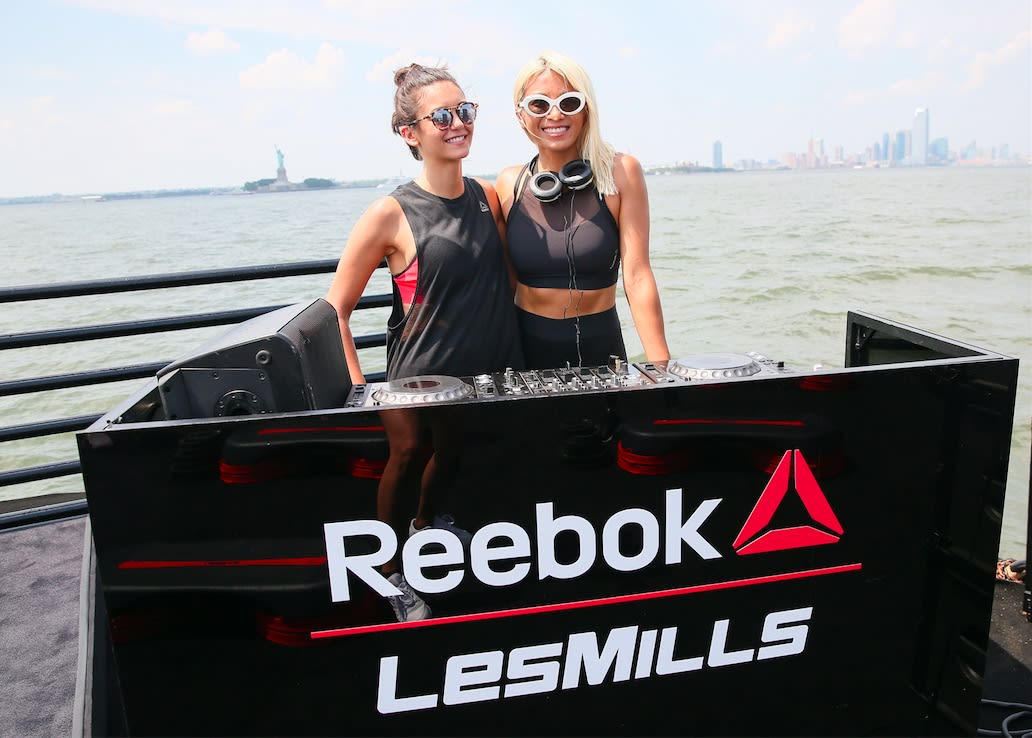 Keeping up the good vibes is easy with your friends, but music kicks you into high gear.
Whether you're rocking out in the car or at the beach, the playlist you make sets the mood for the day.
DJ May Kwok , who played for Dobrev and her friends, says it's all in the build up.
"I always have this motto to start slow and end big," she says.
Kowk says you should definitely get input from the group and as honorary DJ and host it's your job to bring the energy!
"It's a collective experience," she says. "You're with your girlfriends, and you have to act as a DJ and ask everyone what they want to hear and have fun with it!"
Tip #4: Fuel Up with a Delicious Spread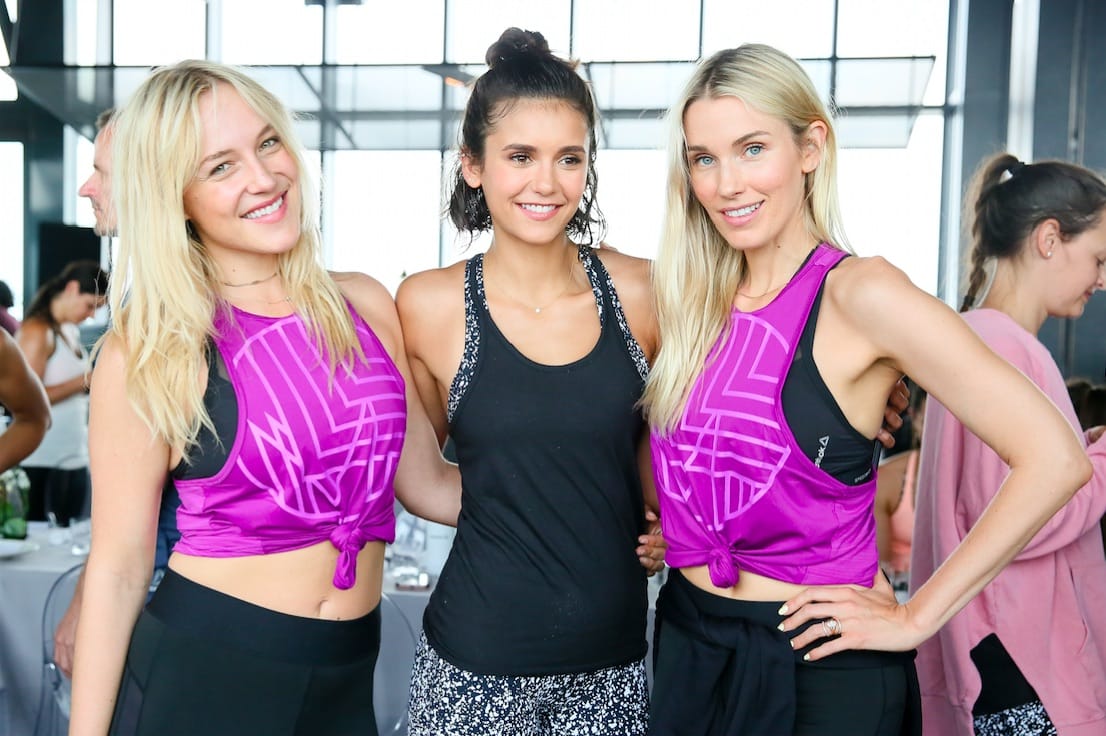 One of the most crucial elements to a staycation is the food.
Sakara Life founders and chefs Danielle Duboise and Whitney Tingle, who made an awesome brunch for Dobrev and her friends, say cooking with friends just makes everything better.
"You're not just going out to dinner you're actually creating the meal that you're about to enjoy so it makes it that much more enjoyable," says Duboise.
An important element for cooking with a group? Divvying up the tasks!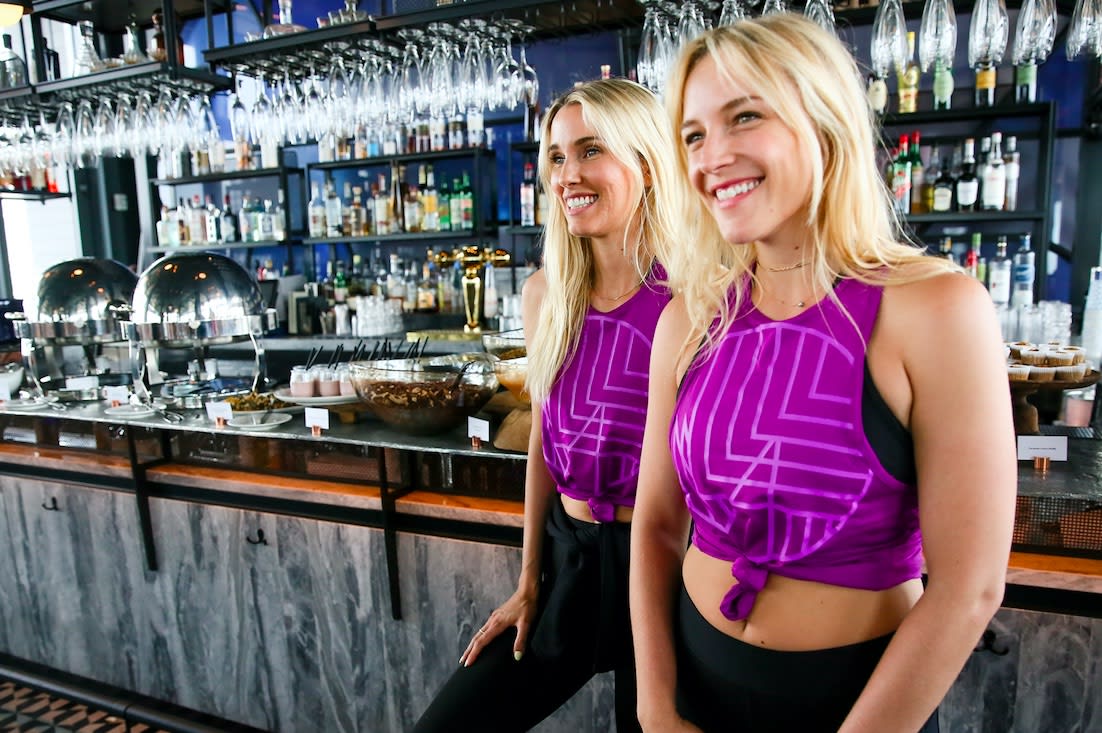 Duboise says having salad as part of the menu will always allow for enough jobs for everyone.
"Someone can be in charge of chopping the kale, someone can sauté the fennel, someone can make the dressing and wash the produce," she says.
"It's a multicomponent piece that comes together really nicely."
Tingle says cooking is a must when your day is all about friendship.
"Everyone loves to eat," says Tingle. "It's a time for everybody to come together."
Planning an ultimate staycation of your own using these tips? Tweet @ReebokWomen and show us!