Loading up your wardrobe with new gear is one of the best rushes out there. But it can also be accompanied with a paralyzing thought: how the heck am I going to style this stuff?! 
Of course, for the Reebok x Victoria Beckham collection, it's not that difficult—the chic pieces look great when layered together, or used separately for a pop of interest. And no one proves that better than some of our favorite influencers who know how to style a killer look for a night out just as easily as they throw together one to grab their morning coffee. 
We caught up with them to get their advice on how to make all these pieces hustle in your wardrobe, and their insight was priceless. Check it out below! 
"I tend to choose comfort over everything, so this collection is totally in my lane. I love that it's tailored and stylized, but the functionality isn't compromised. I would wear this look from every day errands to travel to any event where I could get away with wearing sweats—I live in athleisure! For this particular look, I dressed the outfit up with some satin sock booties for a night out.—Stephanie Shepherd, Los Angeles, CA, @steph_shep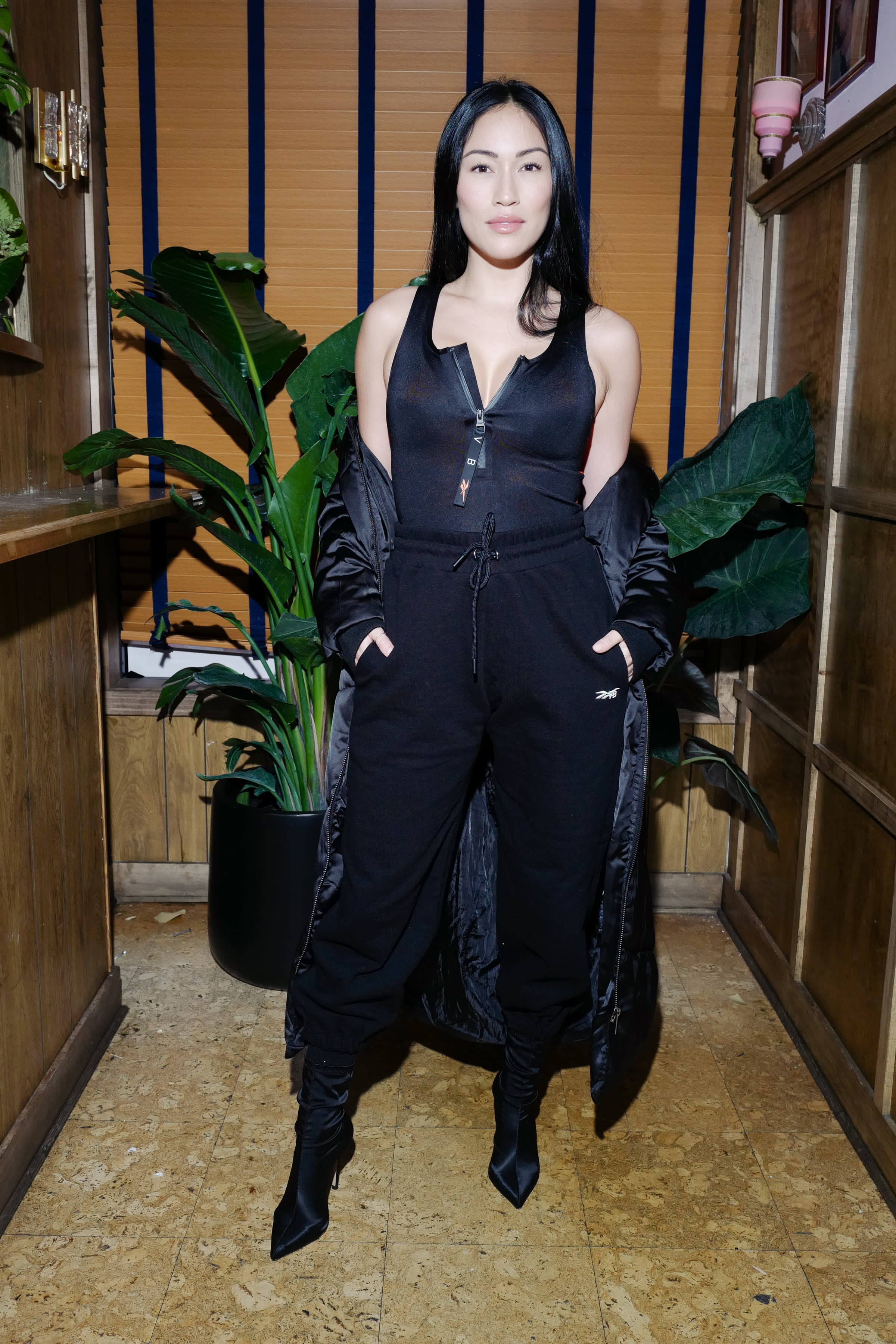 "My style has been shaped by Los Angeles—there is a lot of serious business being done, but often, everyone doing it is wearing hoodies and sneakers! The vibe is very chill, but still stylish, and when I saw this collection for the first time, I said, "These outfits are so me!" This jacket is bomb, and I love how the inside fabric is that orange, and the black track pants are comfortable but still fitted and chic. I could just as easily wear them with heels as I can wear them with sneakers!"—Ashely Moore, Los Angeles, CA, @ashley_moore_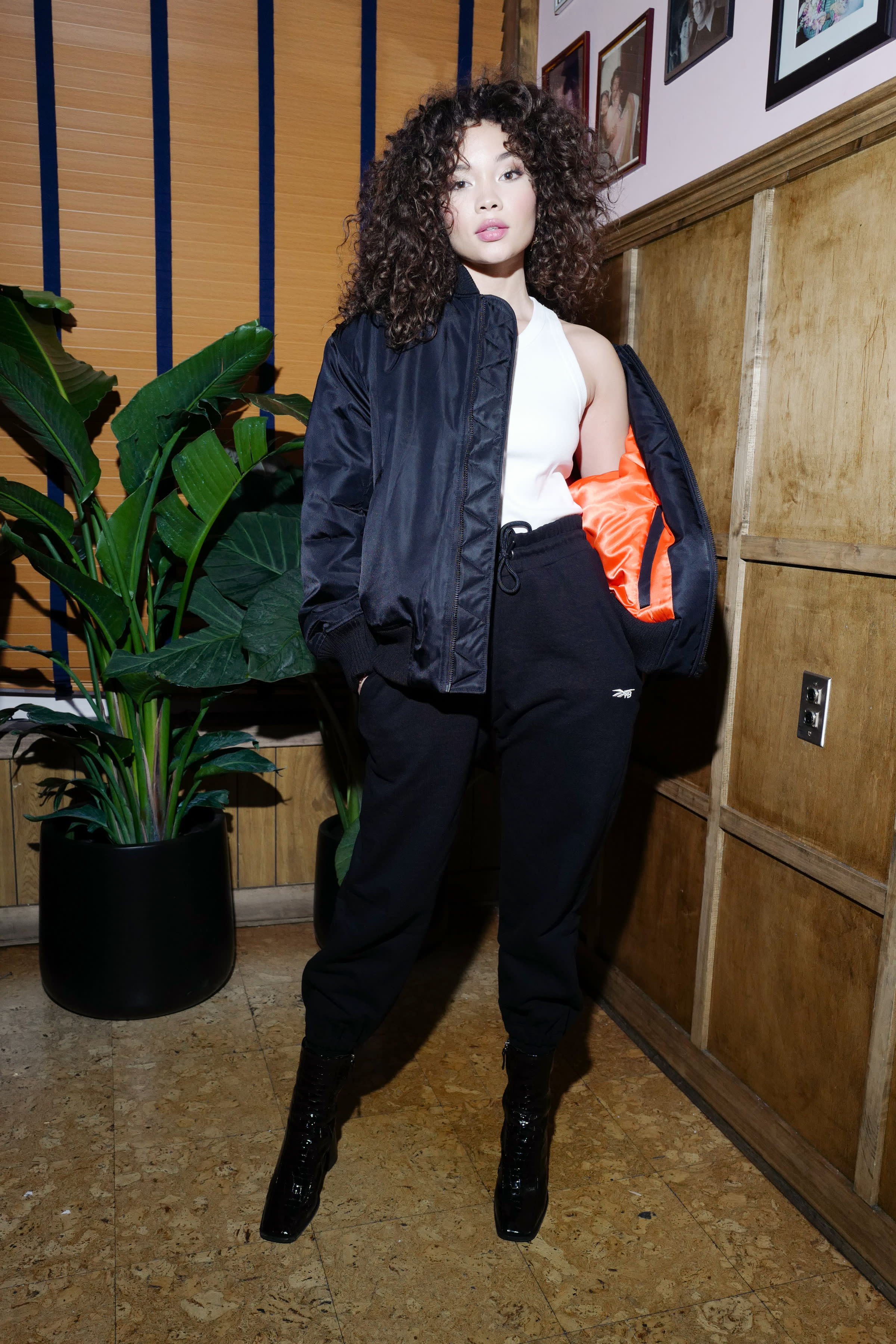 "This collection is perfect because it's practical, but still posh. I'm always wearing joggers and sweats, and the fit of these black ones works for me for any occasion. I wore them with the cowl neck sweatshirt, and added the boots to elevate the whole silhouette! My style is very casual, and this collection is sick because they are comfortable pieces that you can wear as activewear, loungewear, or even going out. The cuts are so flattering for every body type, and every item is so chic."—Zuri Marley, New York, NY, @zuri