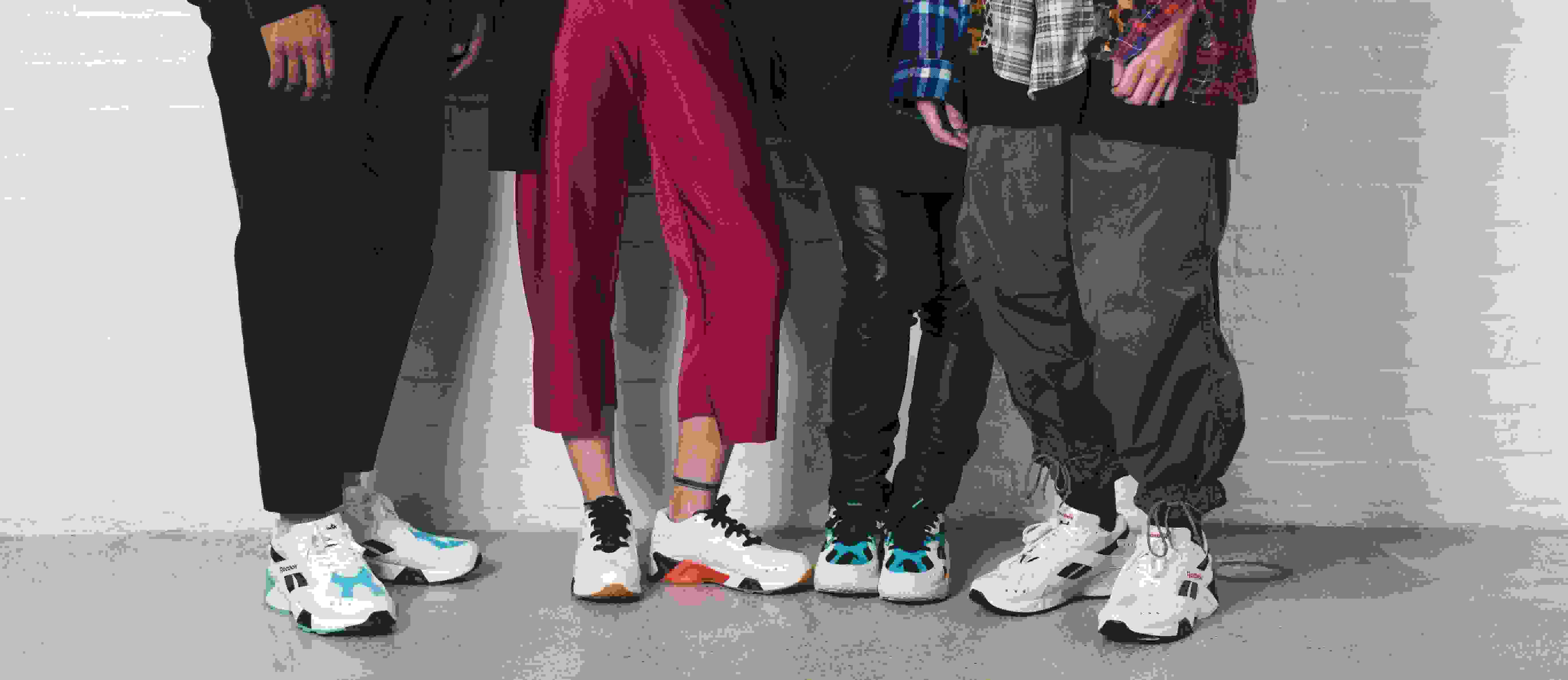 How 5 of our Designers Wear the Aztrek
Five Reebok designers are showing us how they like to style our 90s retro runner.
Reebok Classic's
Aztrek
sneaker is a chunky, dad shoe straight out of 1993. It's been re-released and here for those looking to boost their style game. So we've taken it upon ourselves to bring you some style inspo from those who work on our designs every single day.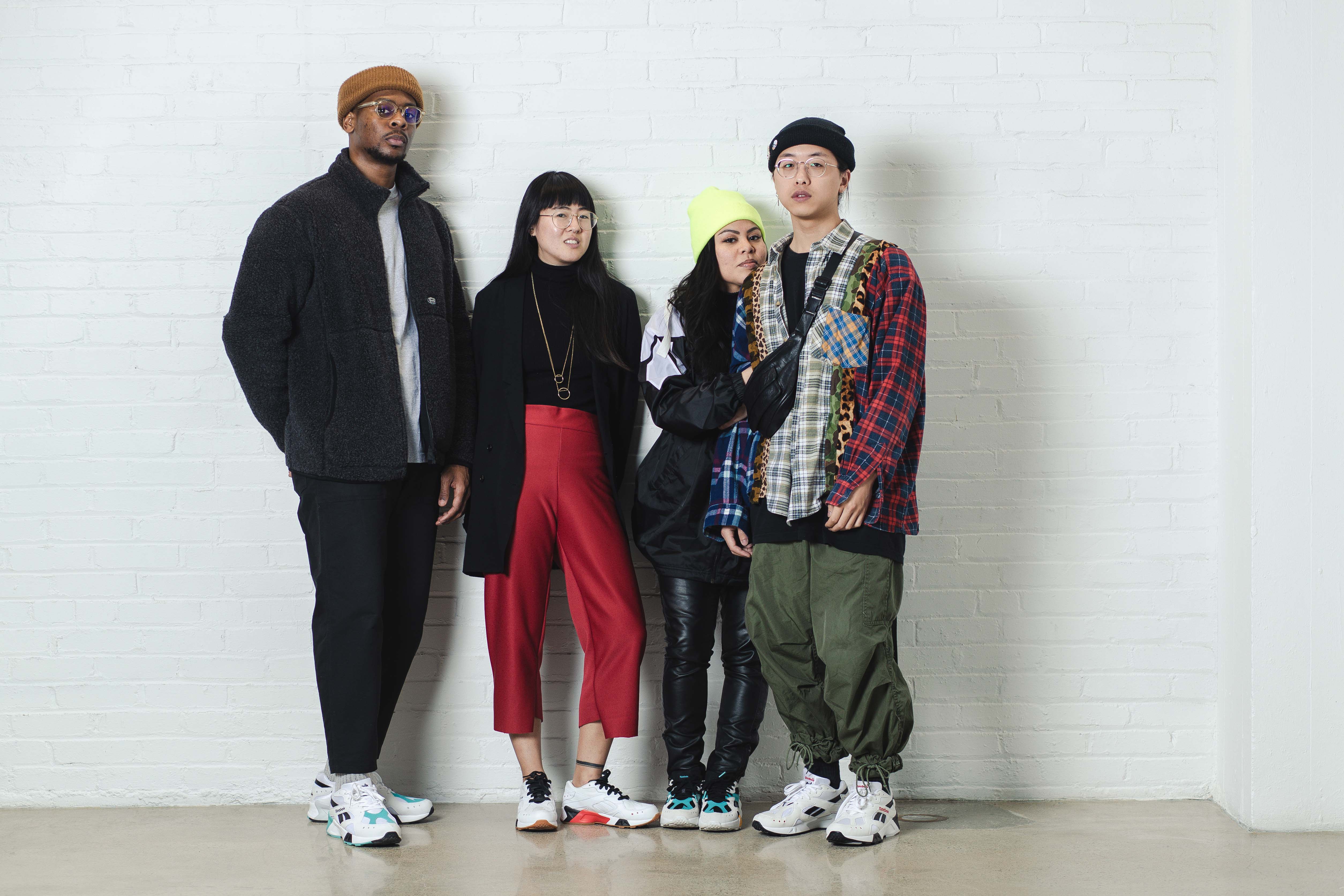 We enlisted five of our Reebok Classic designers to show the way they like to style these throwback kicks. With their eye for details and seemingly effortless ability to look like they just stepped out of a magazine they were our go-to. Our designers are by far the most stylish in the building on any given day and are constantly serving up looks so this is an appreciation post.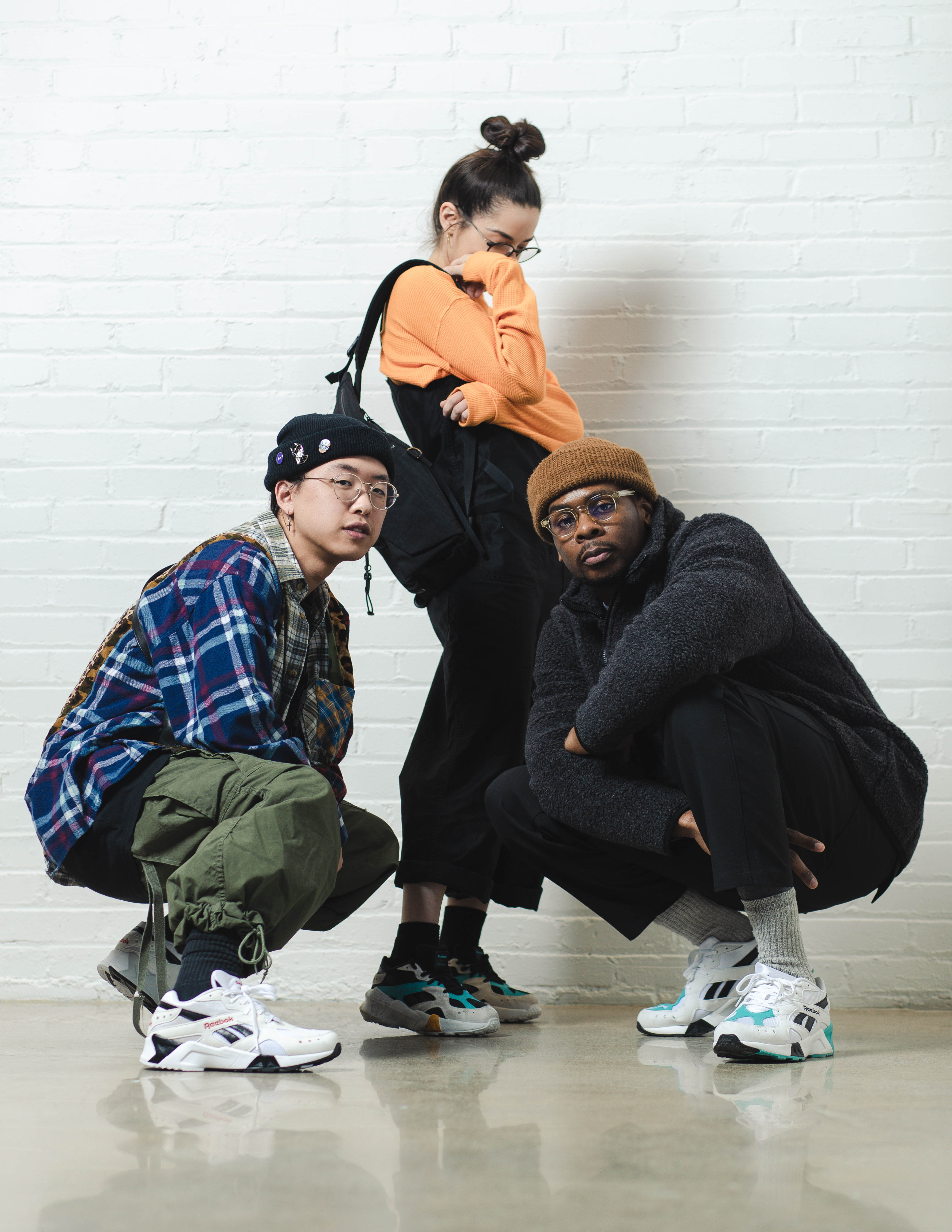 If you're looking for inspiration or even if you already know how you want to style your Aztreks, check out how our designers are weighing in below.
Christina Chen, Apparel Designer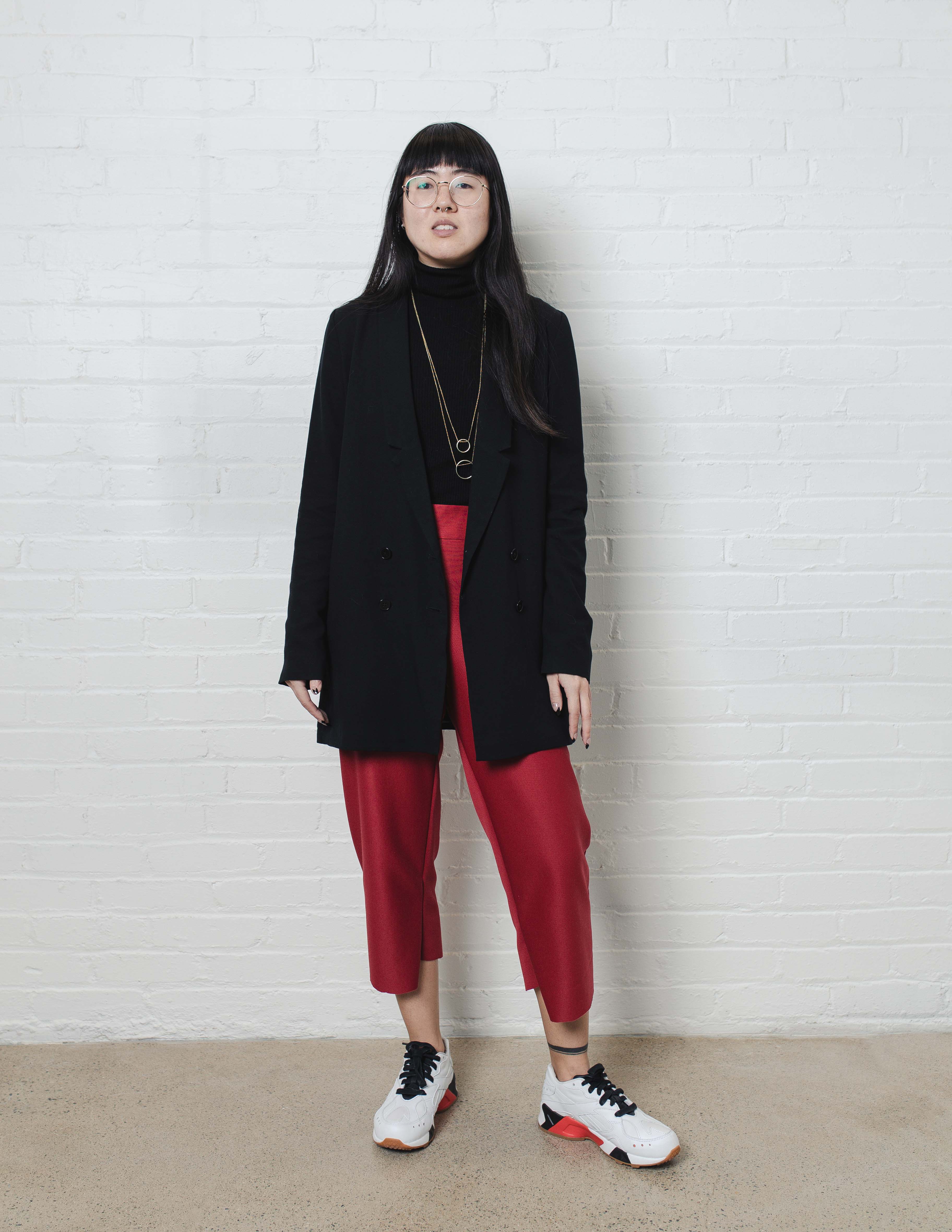 "When I usually put together an outfit it's all about balance for me. I like how the show has primarily a white body so there are some color pops and I like to balance that off with the rest of my outfit."
Styling the Aztrek:
"Find a color that you resonate with and then bring that in through another part of your outfit. I think the hesitancy is that the are some loud colors of the shoe and for someone like me, I'm not a big color person. But I think there's neutrals in it that you can pair with that would help."
Aundre Gray, Footwear and Apparel Designer


"I'm a simple guy. So I like to be comfortable so I guess the main focus for getting ready is being comfortable. I'm a very neutral monotone person so usually my sneakers are the focal point. The reason I gravitated towards this pair is because they're OG and the history tied to it is what made me get these ones specifically. They came out before, they were one of the OGs so being a sneaker enthusiast I needed to have these in my personal archive."
Styling the Aztrek:
"Embrace your own style. There's a lot of things out there that can influence that but take bits and pieces of what you like and kind of recreate your own style. Everything is up for grabs. Just go for it be confident. The most important thing about wearing stuff is confidence because anything it works it's just about the person that's wearing it."
Priscella Shum, Global Design Manager, Reebok Classics


"I styled it this way because I'm probably the most comfortable in black. I love wearing jeans always wearing jeans, then it's a nice oversized jacket, kind of covered up but stylish. I just feel the most comfortable like this. I wanted to highlight the color of the shoe so I stayed with a neutral color pallet."
Styling the Aztrek:
"If you don't ever know what to do, make the shoe the focus and pick neutral bases whether it's black, gray, white and then jeans always work. You can always throw on a solid sweater a pair of jeans, a good oversize sweater and you can look really cute."
Nate Chang, Footwear and Apparel Designer


"The shoe is a retro runner, it's a vintage play so I wore these pants and shirt just going for that grungy thing, but I wanted to do it a little baggier. These sneakers really match with whatever, so it doesn't really matter what you're wearing on top it's just about if the whole vibe works. This is just one of the many ways you can do it."
Styling the Aztrek:
"These shoes can be played up or played down, so if you're wearing a clean look it's a highlight shoe or it can also be every day. It depends on some of the colors, some of them are bright neon that really get that 90s vibe but then there are colors that are white, black and red that are every day."
Nicole McLaughlin, Graphic Designer


"It's comfortable and easy. It's only one piece of clothing that you need just overalls and one shirt under it. I matched the color of my shirt to the pop of the shoe and it's just simple."
Styling the Aztrek:
"It's easier than it looks to style. For me, looser clothing looks good with it because it's a bit chunkier. I think color wise they're pretty easy to match things to and they're just pretty different than anything else you see out there right now."
To check out all the colorways of the Aztrek
click here
.