How Jimmy Gorecki Went From Professional Skateboarder To Successful Streetwear Designer
Gorecki shares his inspiration behind his recent collaboration with Reebok and advice for those looking to make an unexpected move in their career.
In the early 2000s
Jimmy Gorecki
was making his mark on the skateboarding world. From skateparks to traveling all over the world for some of the most well-known brands out there, Gorecki built his brand in the skate world.
But after conquering those dreams, Gorecki decided it was time for a new challenge and to get a new idea across. So he decided to take an unexpected career detour and surprise everyone by becoming a streetwear designer. In 2013, he started his brand Jimmy Sweatpants (JSP), original pieces created from scratch that push boundaries through experimentation with colors and fabrics. The brand is an homage to an article of clothing that's made such an impact skate culture.
"What describes JSP best is it's all enrooted in ideas, peoples, and movements that have inspired me over the years," he says. "A lot of skate. A lot of rap music. A lot of colors or materials stories come from things we've all been brought up on."
For Gorecki, making the jump from pro-skater to design was an authentic one and the connection between skateboarding and fashion is much stronger than people may realize.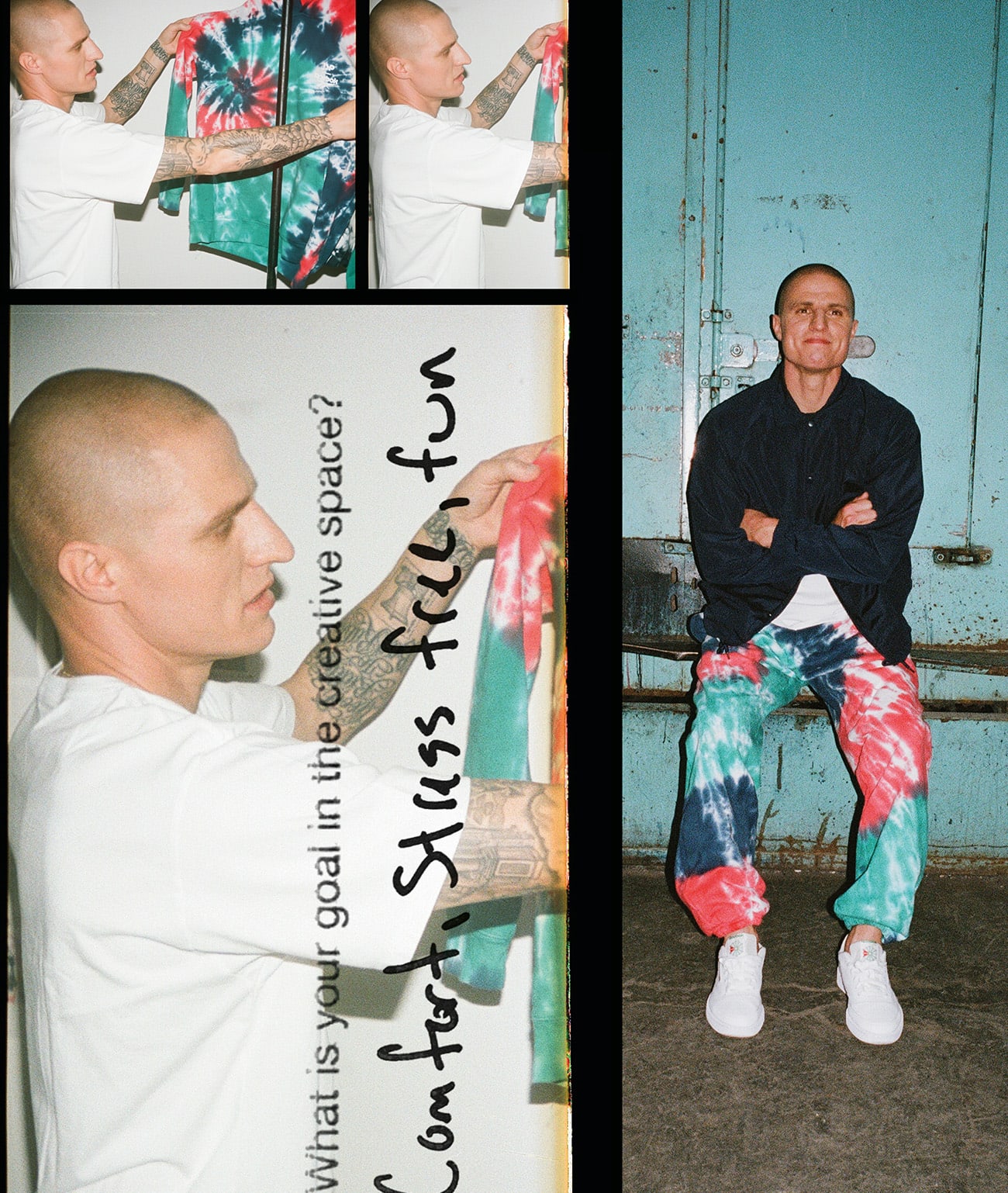 "In all honesty, it was natural. I've always believed skateboarders have spearheaded so much of what you see in fashion. You can't really fake s*** in skateboarding. Ideas and messages come from a real place. So many of the designers, and art directors I grew up looking up to in skate were able to go on and do things on a broader platform because of their foundation in skate. I've just followed their lead in that regard."
Since starting JSP, Gorecki and team have seen success in the streetwear industry and made a unique name for themselves collaborating with different brands. Most recently Gorecki teamed up with Reebok for the
Sport The Unexpected
campaign, as one of three collaborators asked to create a capsule collection inspired by the
Club C 85
sneaker, an '80s tennis shoe turned skate shoe in the '90s that still remains popular today.
"When we were first approached about creating something to wear alongside of the Club C we thought it had to be something that was completely different than the make-up of the sneaker. We thought, 'What was the complete opposite of a tonal all white sneaker?' A tie dye sweat suit."
So that's just what he and the team created, a tie dye sweat suit that compliments a classic Reebok silhouette in a totally different way that captured heritage for both brands.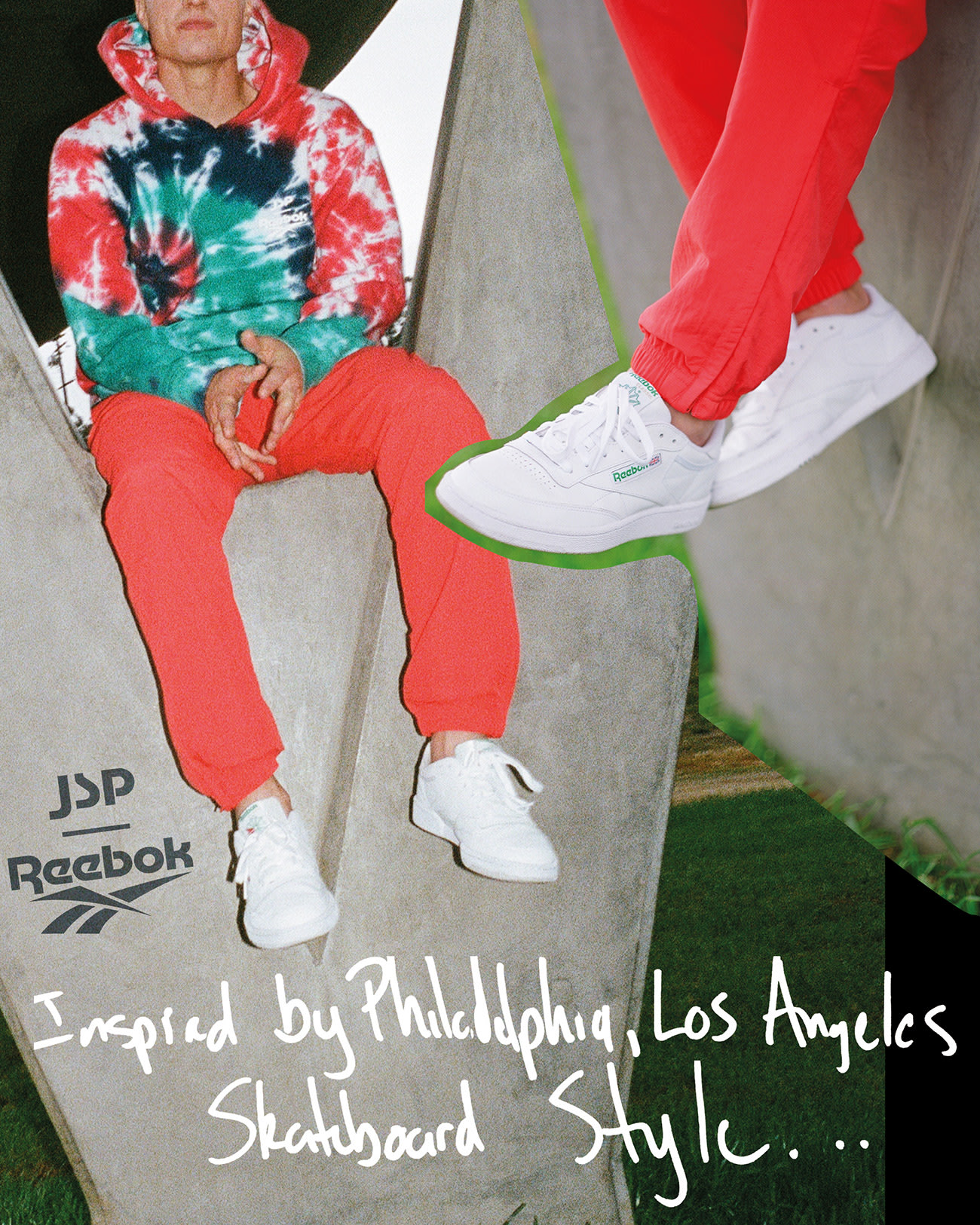 "We wanted to connect it with an idea that was symbolic of JSP so we dug deep and used a tie sweat suit that we created originally back in 2013. It's a good balance between a tonal sneak and super loud fleece up top. I'm a fan of full sweat suits so all together with an unlaced Club C would be my personal suggestion."
While Gorecki's designs have become part of streetwear culture, he doesn't allow his success to keep him stagnant. He's seen his fair share of challenges, including the daily task of defying convention and pushing the limits so he can stay competitive.
"I think the biggest challenges are just finding new ways and avenues to continue to push the bar. So long as you stay hungry and motivated, you're good…I think the best way to keep people guessing is to avoid following trends and do things that come from a genuine place. I think if you do that, you'll often times find yourself at the forefront of ideas rather than the back of the pack."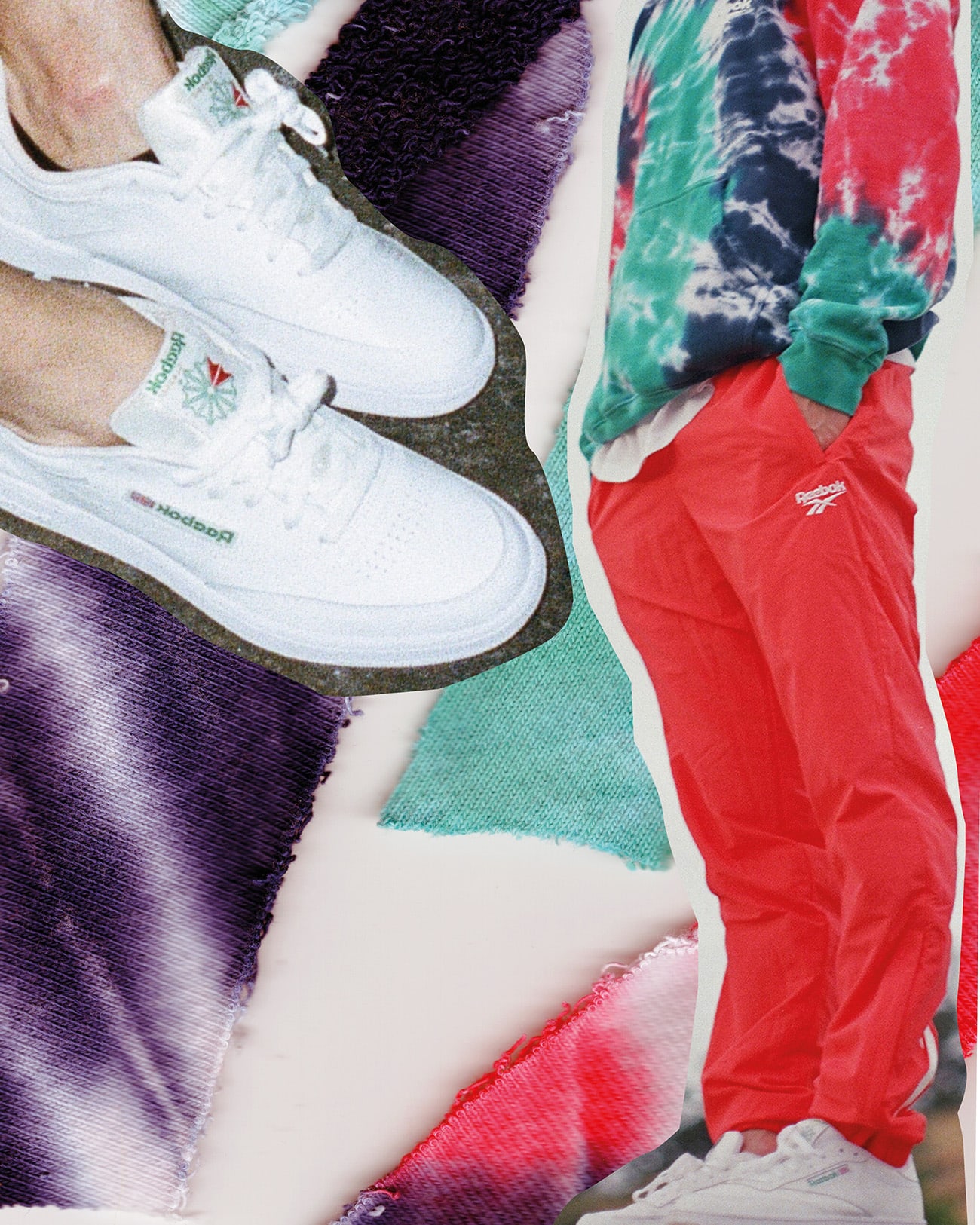 As someone who took a big leap of faith that paid off, Gorecki encourages everyone to push past the fear, because that's the only thing that will allow you to accomplish your dreams.
"There are so many talented people that we probably never see or hear from because of the fear of criticism that comes with putting yourself or an idea out there. That's natural…I encourage everyone to get outside of that comfort zone because the second they do so they realize it's not all that bad. At that point you see what you're really capable of and how much more internal creativity you can really tap into."
To enter to win Gorecki's sweat suit and a few other Club C inspired items created by artist Brian Blakley and artist Uzumaki Cepeda,
click here
.