5 Things To Know About The New Reebok x Victoria Beckham Collection
Take a closer look at the star's Fall/Winter 2019 pieces.
We definitely don't play favorites when it comes to activewear, but we do have a serious appreciation for thoughtful details, eye-catching silhouettes, and gorgeous, rich colors. Which means that we're all about the brand new Reebok x Victoria Beckham collection,
which launches today
.
One look at the pieces and you can tell that Beckham was heavily inspired by her own favorite workouts throughout her design process. From scoop necks to swinging skirts, this is not your average activewear. "The pieces in this collection are designed for a woman who wants to feel the best that she can," says Beckham. "This is elevated sportswear, and this season, the themes of dance and run are key, both of which are core elements of my daily work out." Read on for five more things to know about the new collection—and
then get shopping
.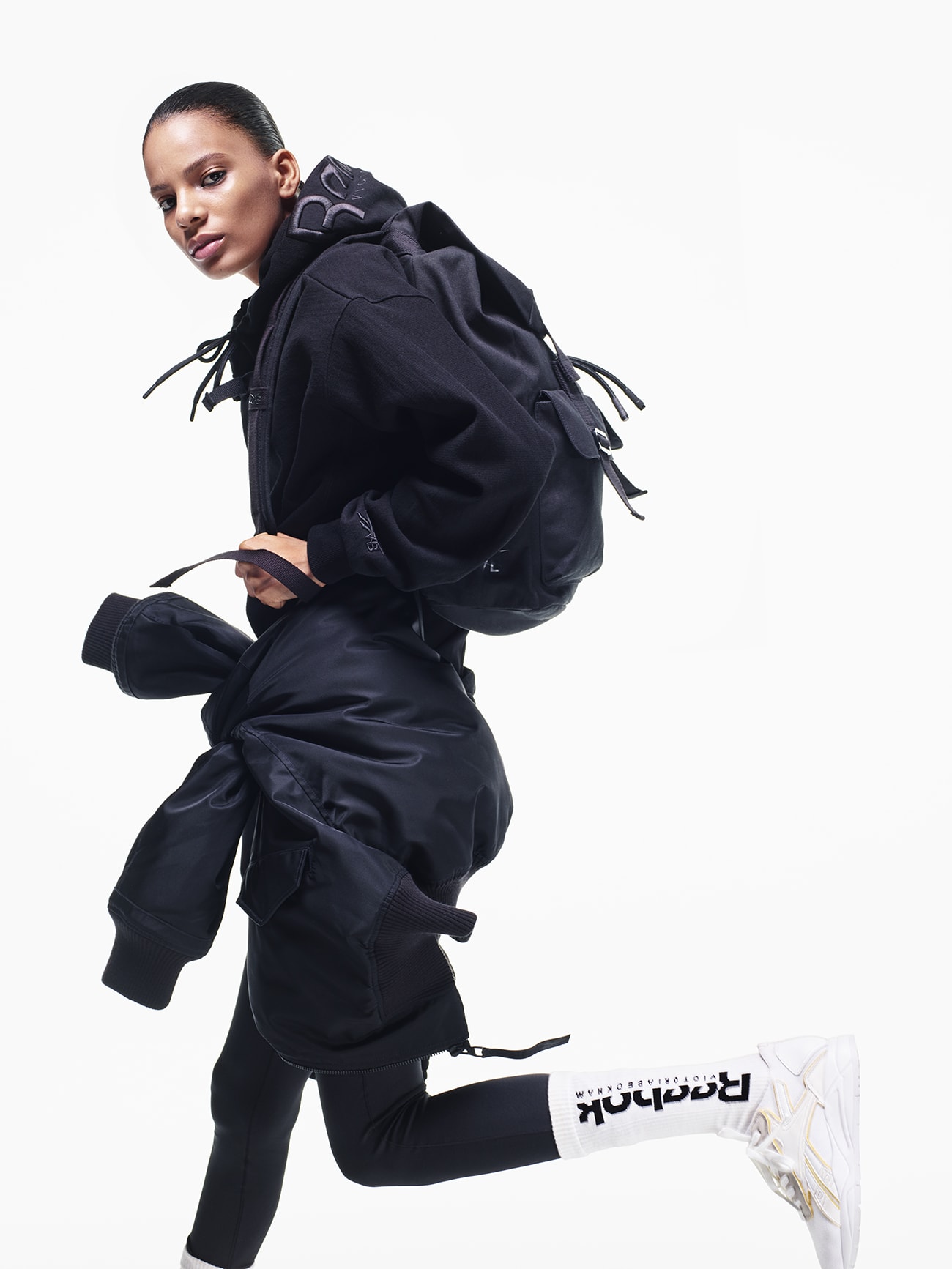 She was inspired by the '80s and '90s.
Being a forward-thinking designer doesn't mean that you don't appreciate and recognize the past, whether that's fashion eras gone by, or a personal history. And Beckham certainly did that with her FW19 collection. "I trained as a dancer, so there are lots of nods to the late '80s/early '90s workout wear, which I love," she says.
It's rooted in running details.
Sometimes, the athletic heritage of a design is overwhelmingly apparent. Other times, it's something that you get through the most thoughtful details. That's exactly what Beckham did with this line. "Fluro and reflective details make me think of night time runs through the city," she says. As a runner herself, even if she wasn't designing pieces to perform on your longest runs, she was embracing the lifestyle and aesthetic of running culture throughout the collection. And it shows.
It's a little more feminine than we've seen before.
While FW19 is a continuation of the design ethos of the SS19 collection, there are some differences, specifically in the feminine nature of some of the pieces. "The outerwear pieces reflect the unisex feel of the SS19," says Beckham. "They are balanced with the more feminine, light, dance performance wear."
It's all about the colors.
There's no denying that black is a classic wardrobe staple, but for this go-around, Beckham introduced blush pinks, varying greens, and even more navy blue into the collection, creating a well-rounded mix that's rife for layering and mixing.
They're going to be in high demand.
These pieces will make your activewear wardrobe. And just like Beckham's last collection, they're unlikely to last long. So what are you waiting for?
Scoop up your favorites now
.