The 5 Best Adventure Races You've Never Heard Of…Until Now
For those who love the great outdoors, road races are just the beginning. Check out these epic events that will have you canoeing, trail running, bushwhacking and more.
Attention, adventure seekers: It's time to get to know the great outdoors the way Mother Nature meant it to be experienced. We're talking about the gritty, dirty, cold, gnarly, muddy, hilly, rough terrain you see in commercials for off-road vehicles and pickup trucks when you're watching Sunday football. Yeah, THAT great outdoors.

You won't have the luxury of a 4x4, however, when you sign up for one of these adventure races that will take you on mind-bendingly beautiful, excruciatingly tough trails that snake through backcountry, up mountains and down rivers. What you will need is an unwavering enthusiasm for pushing your limits to the max. Ready? Warning: This is no spectator sport.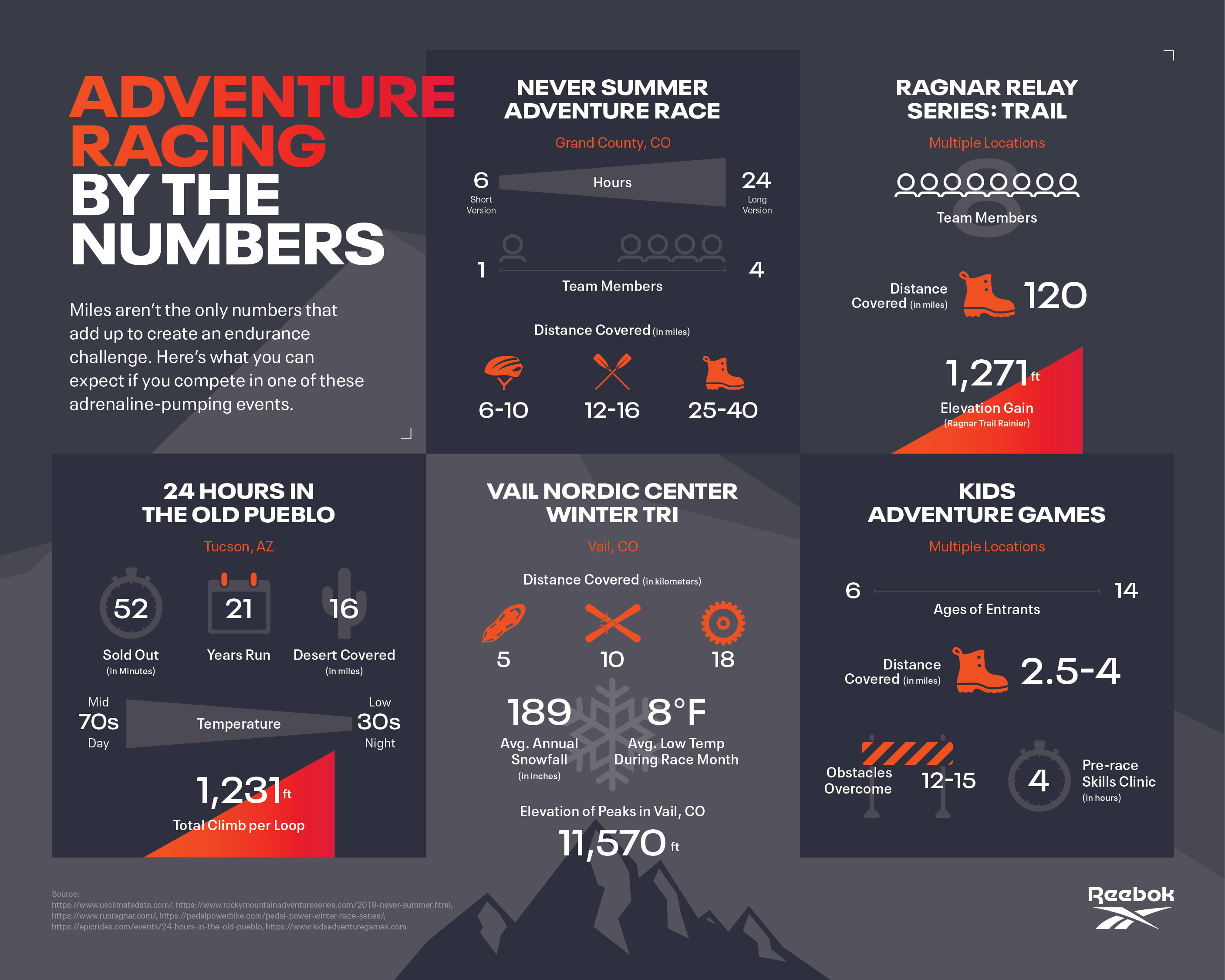 For the Multisport Lover
When toeing the start line of a road race, you have a good idea what lies ahead. In the Never Summer Adventure Race in Grand County, Colorado , all you know is that your team of two to six athletes will be tackling challenges over the course of 24 hours (there is also a 6-hour version) that requires quick thinking and teamwork. You'll want to prepare for the unexpected: Depending on the year, you could be called on to rappel, rock climb, stand-up paddleboard or even whitewater raft on inflatable kayaks.
Gear tip: Rugged terrain calls for sturdy shoes. These trail runners come with durable rubber lugs for extra traction and stability.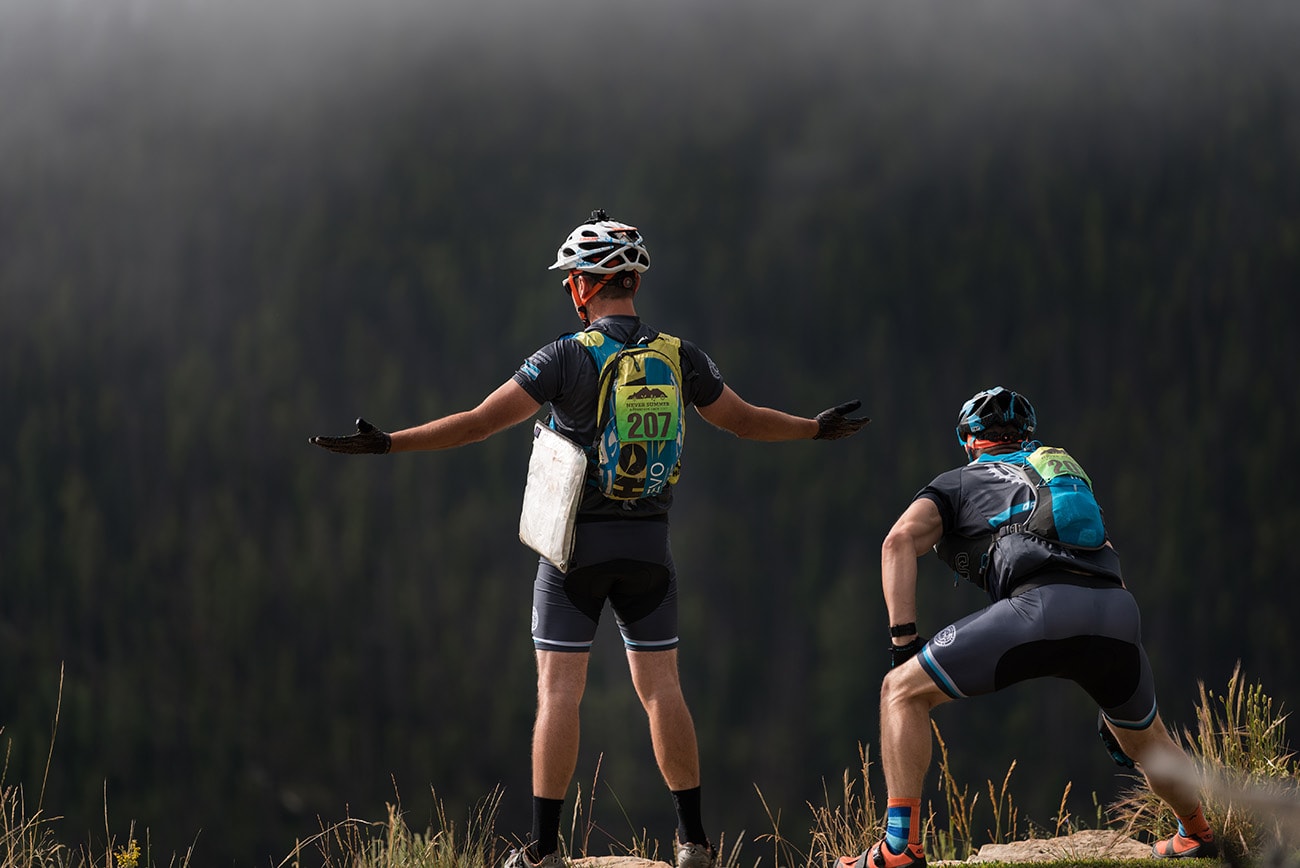 Photo Credit: Darren Steinbach

For the Endurance Junkie
If running 200 miles over the course of 24 to 36 hours is your idea of a good time, you need the Ragnar Relay Series. Full disclosure: You'll be covering that distance with up to 11 other teammates, alternating running and riding as the group tags along in a van from one transition point to the next. With more than 20 races across the U.S., as well as Europe, Australia and more, the accomplishment of finishing a Ragnar relay is like no other. Who needs sleep when you are having So. Much. Fun.?
Gear tip: Protect your feet from all the pounding with shock-absorbing running shoes that feature a reflective heel detail for your night shift and follow our 5-part training plan with running expert Chris Hinshaw so you're ready to go come Ragnar weekend.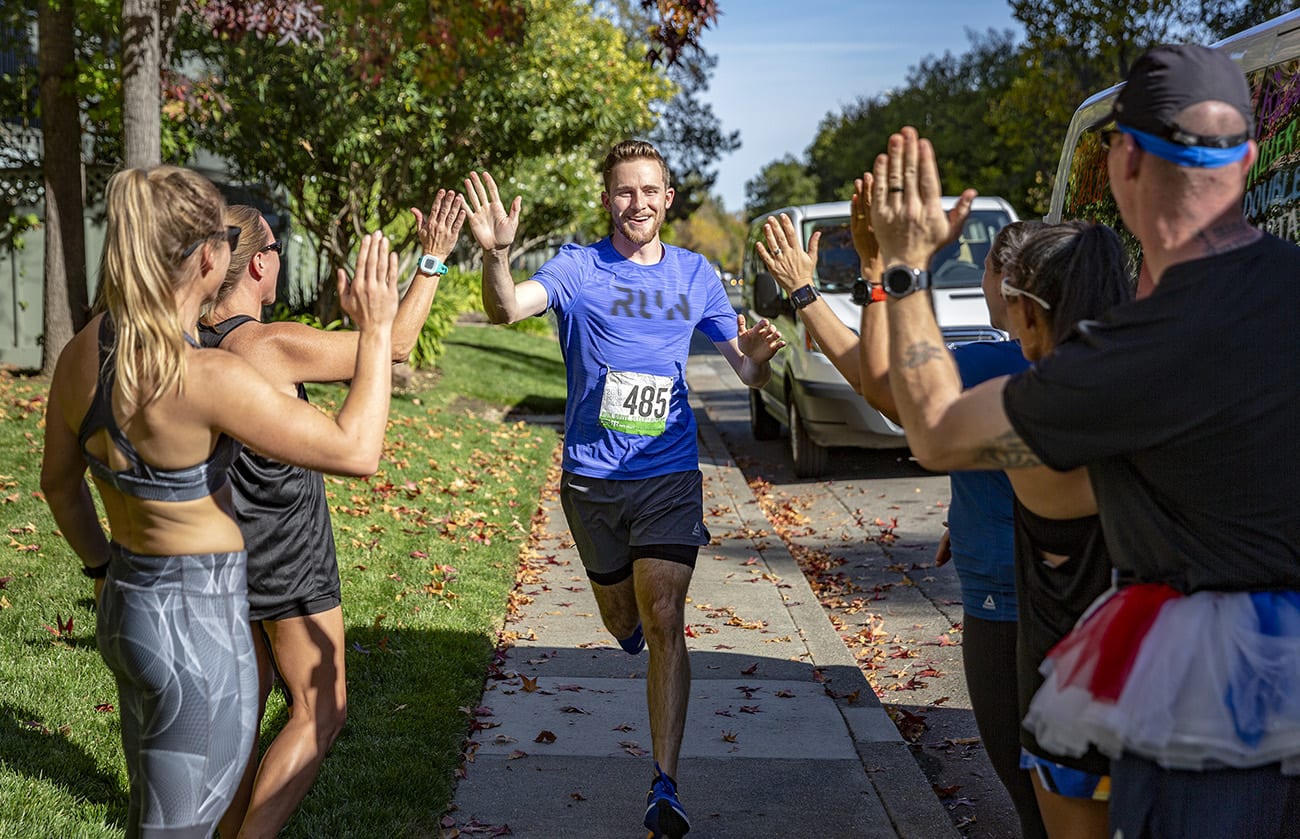 Photo Credit:Ragnar Relay

For the Ultimate Mountain Bike Ride
If two wheels and a single track are your jam, get ready for 24 Hours in the Old Pueblo in Tucson, Arizona, a relay-style mountain bike race. Done in groups of two to 10 (or solo if you're especially crazy), these races run a full 24 hours on gnarly dirt trails. Once the whistle blows, teammates trade off laps through daylight, darkness and sunrise to see which team can complete the greatest distance before time is up.
Gear tip: Cold nights and rainy weather are your adversaries during 24-hour races. Slip into this warm and water-repellent lightweight quilted jacket during your down time while you refuel for the next lap.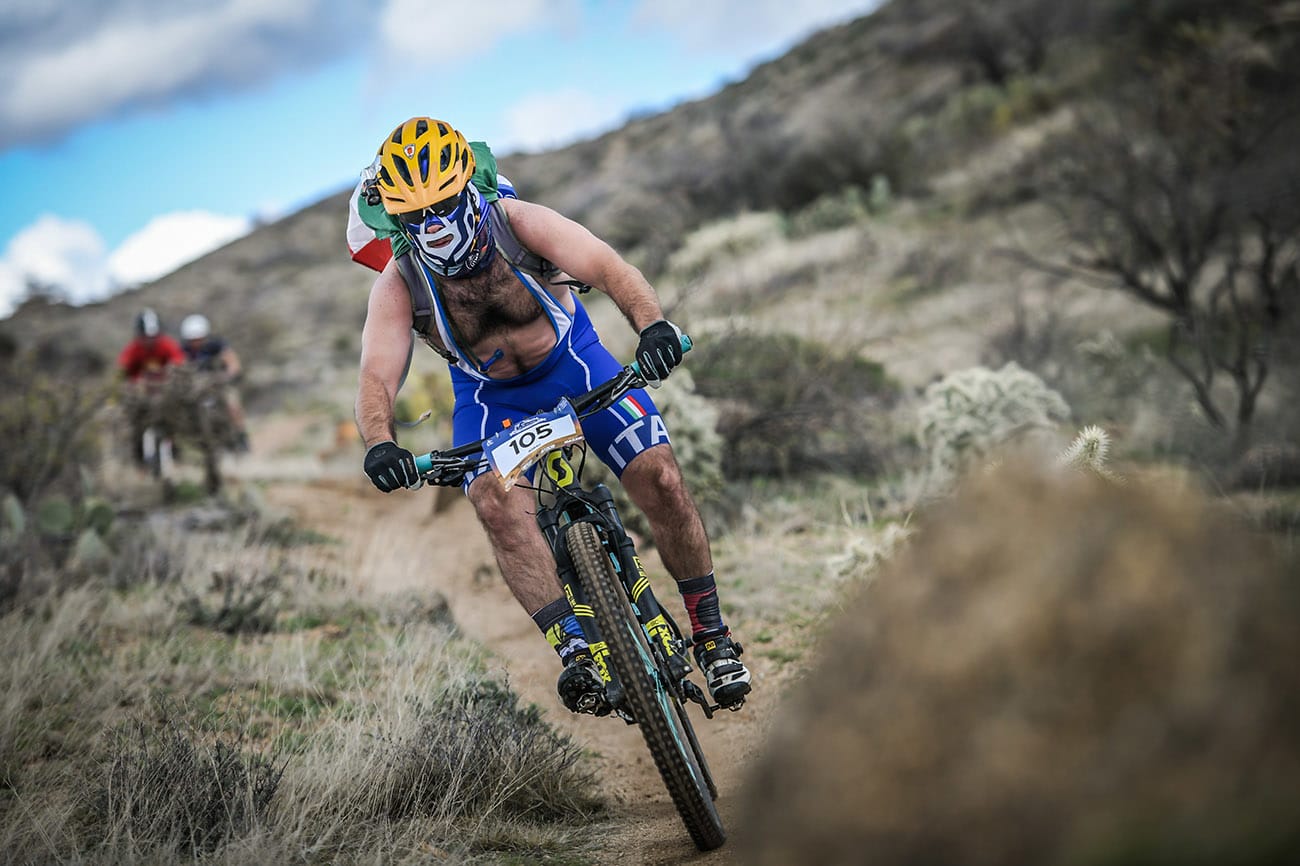 Photo Credit: Sportograf
For Fans of Winter
Run-bike-swim? How about snowshoe-snowbike-Nordic ski instead? Set at 10,000 feet in Colorado's historic mining town, Vail Nordic Center Winter Tri draws a dedicated group of cold-weather endurance athletes each year.You'll be challenged to snowshoe five kilometers through a wooded forest, bike a specially groomed course and skate-ski eight kilometers over a hilly track. Winter thrill-seekers, this one is for you.
Gear tip: With a packable hood and fabric made from durable parachute cloth, this jacket makes a great outer layer for your winter adventure.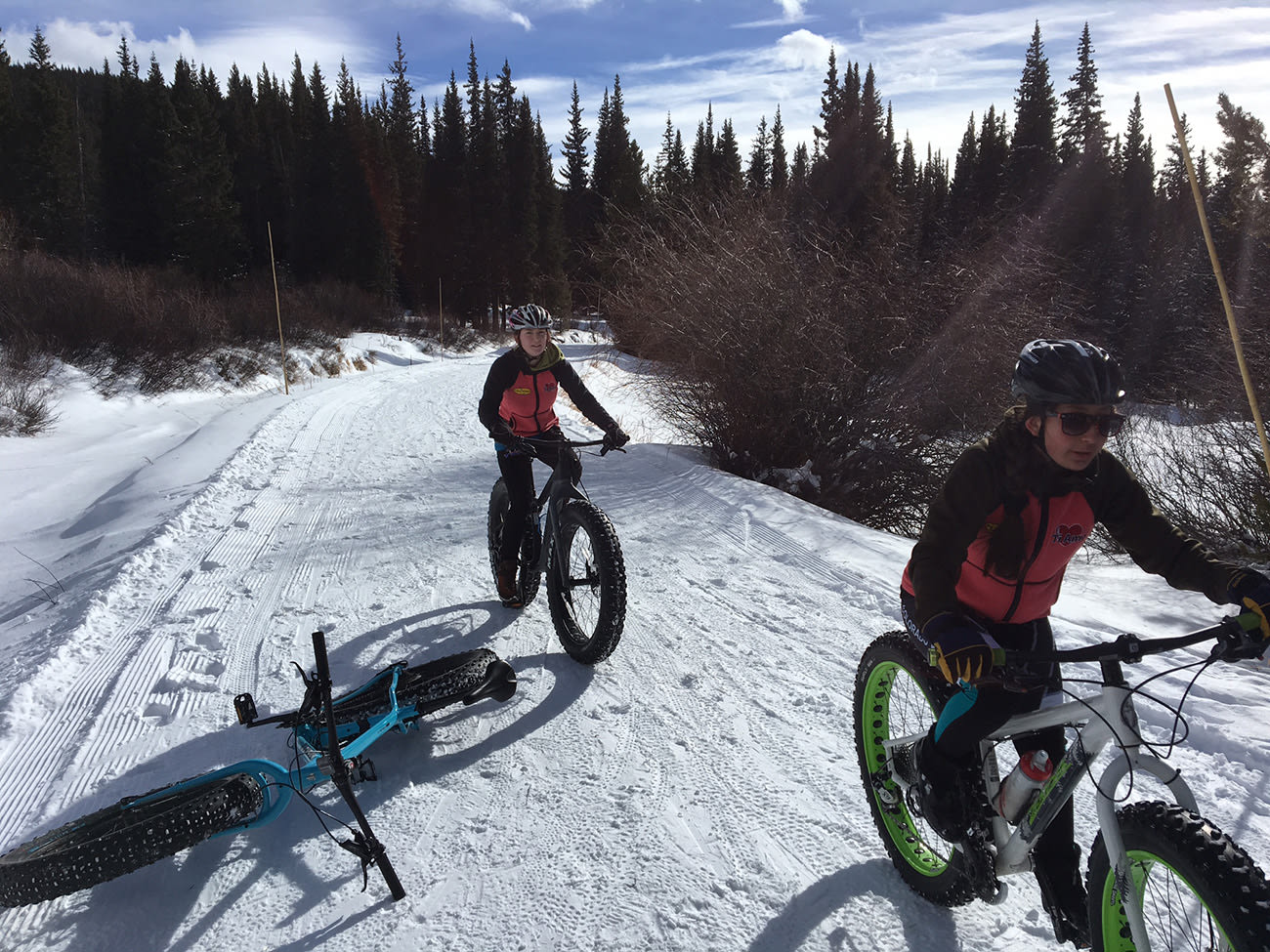 Photo Credit: Pedal Power Winter Race Series

For the Family
It's never too soon to get kids hooked on the fun of outdoor adventures. Children ages 6 to 14 team up to compete in an obstacle race in Kids Adventure Games. Held in various locations around the country, this bike, swim and trot event takes participants through a maze of 15 different obstacles, including rope courses, zip lines, mud crawls and more.
Gear tip: The breathable, quick-dry mesh uppers make these shoes great for water obstacles while the rubber outsole provides extra traction in the mud.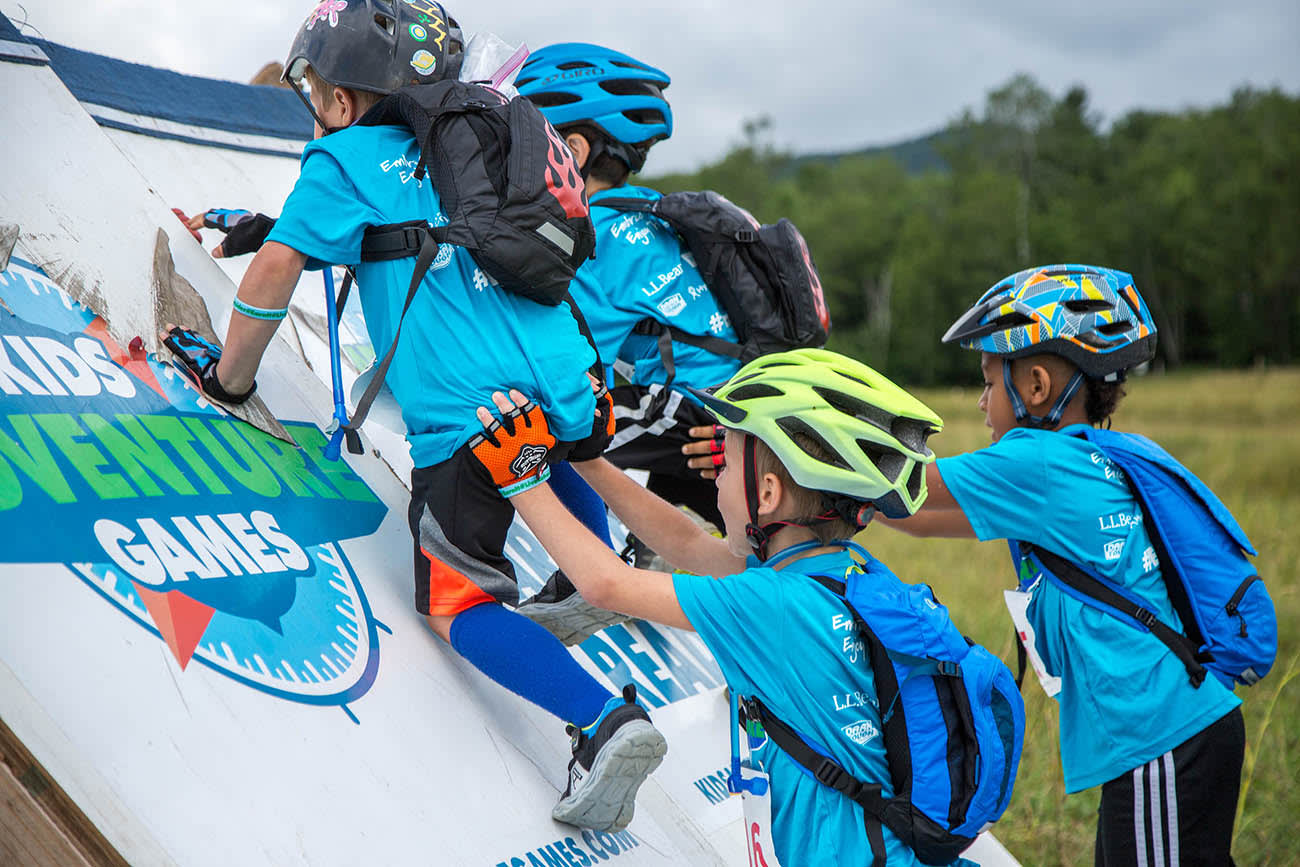 Photo Credit:Linda Gurrette Photography

Whatever adventure you choose, make sure you're fit enough to take it on by following a workout plan so you can take on any of these adventures no matter what comes your way.


Related Links:
The Best Ways to Shake Out Your Nerves Before a Race, According to a Pro Runner
The Professional's Guide to Post-Run Recovery
Your Perfect Ragnar Relay Training Plan: Build Your Base

Related Products or Services:
Forever Floatride Energy
Outerwear Thermowarm Hybrid Down Jacket
Classics Trail Windbreaker