Father's Day Gifts 2020
We've rounded up the items that your dad will love.
Before you knew it, Father's Day has quickly creeped up, and there's no better time to show your dad some extra love. He's been there for you during hard times, shared his life lessons, and made you into the person you are today. And sometimes, that's no easy feat. So there's no better time than now to honor dads on this special day with the
best Father's Day Gifts
.
It's time to step it up for the man who's had your back since day one. And whether you have a dad who loves fitness or a dad who prefers to chill, we've gathered the perfect selection of Father's Day gifts that are sure to keep him smiling all year long.
The Fitness Shoe For Every Workout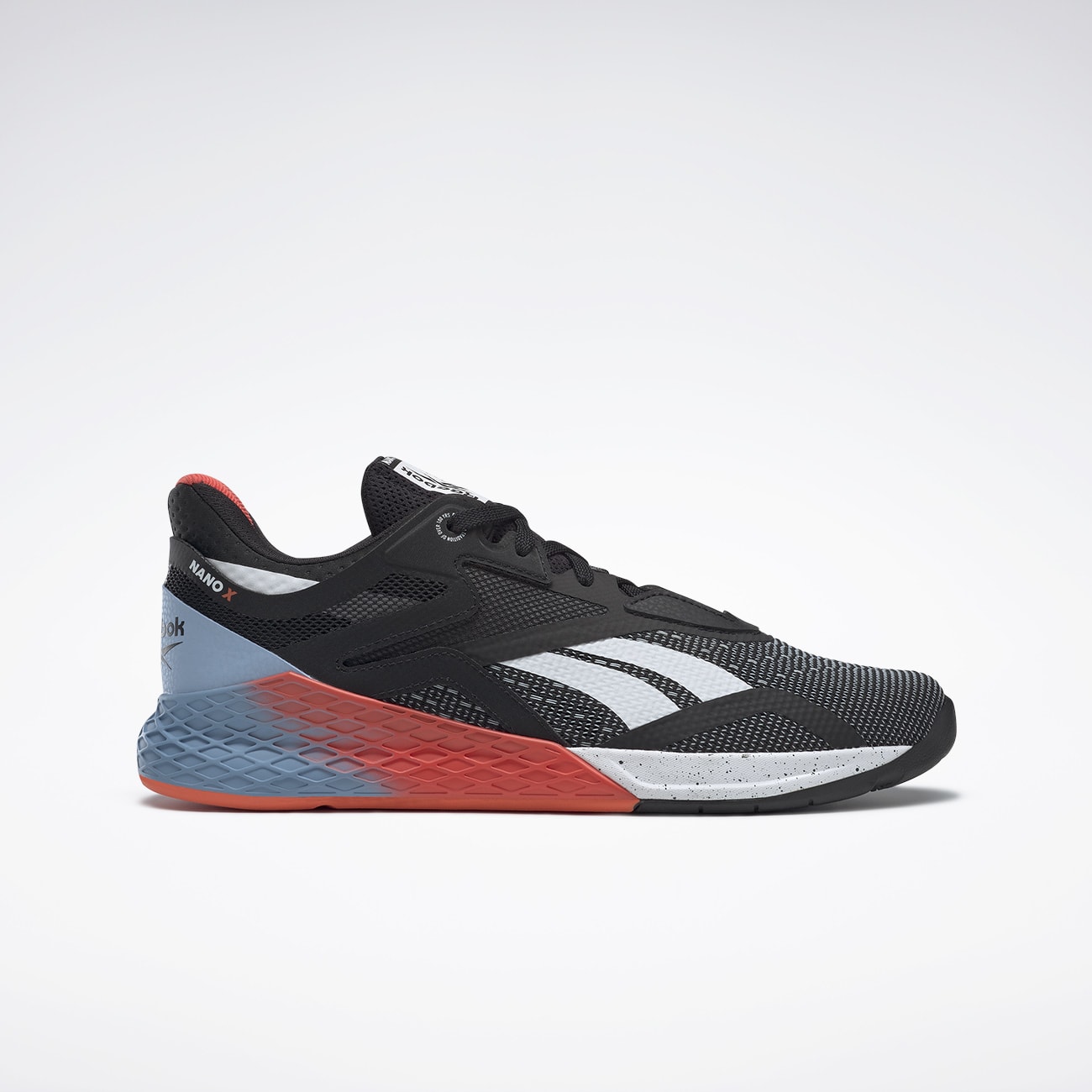 Your dad is the best, so he deserves the best. The new
Reebok Nano X
is the perfect fitness gift for your active dad. No matter the workout, the Nano X will help your dad achieve his goals. The lightweight and flexible Flexweave upper is extra durable, and the high-density foam collar and lightweight EVA sole provide top notch comfort, whether his workout takes 15 minutes or three hours.
A Responsive Running Shoe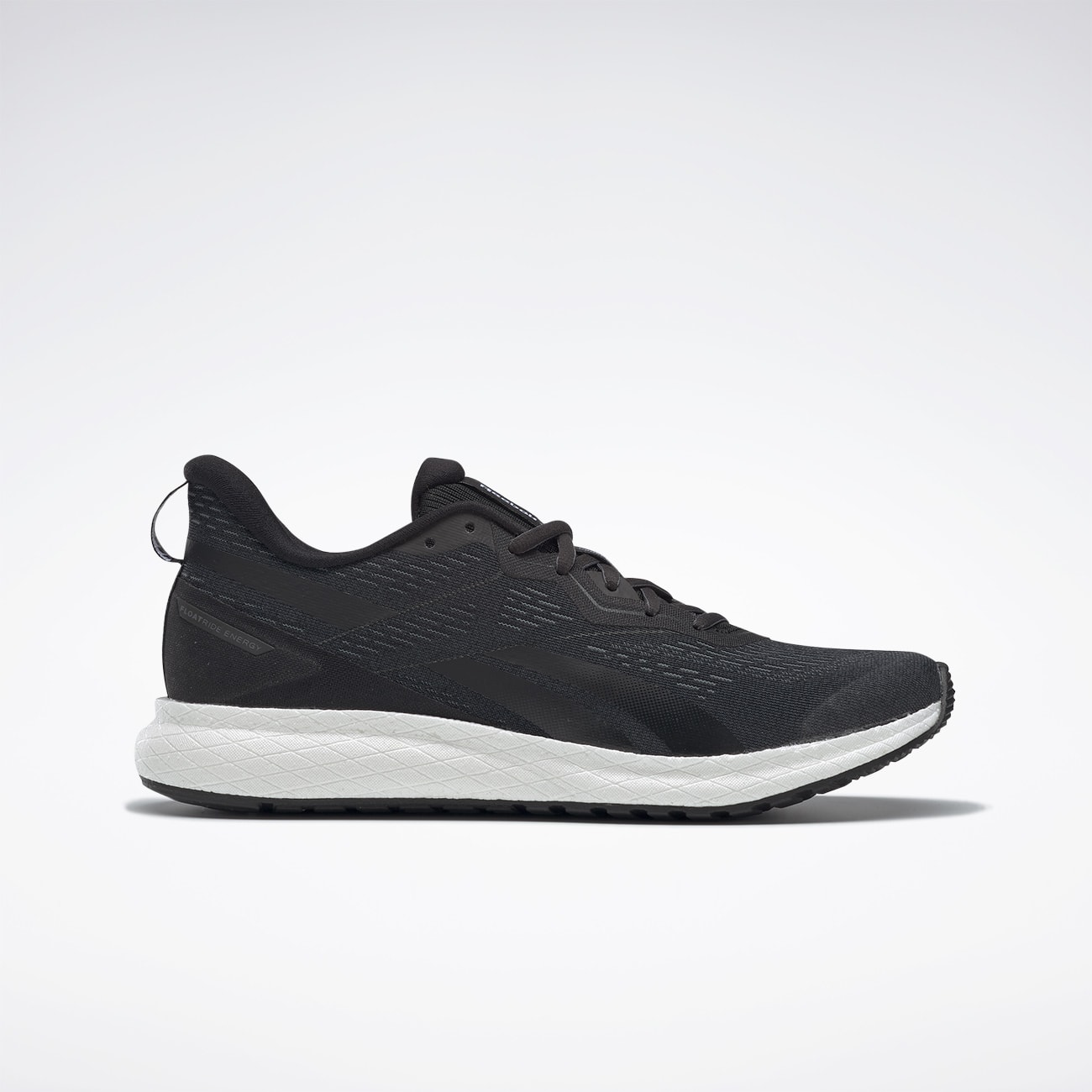 He may be the front runner for the 'Dad of the Year' award, but if your dad is also running to beat his PR or crush that 5k, this is an active Father's Day gift that he'll absolutely love. The
Forever Floatride Energy 2
is a lightweight running shoe with Reebok's unique Floatride technology. This material provides responsive cushioning throughout every run, short or long, and gives your dad the energy to keep going.
A Comfy Training Shoe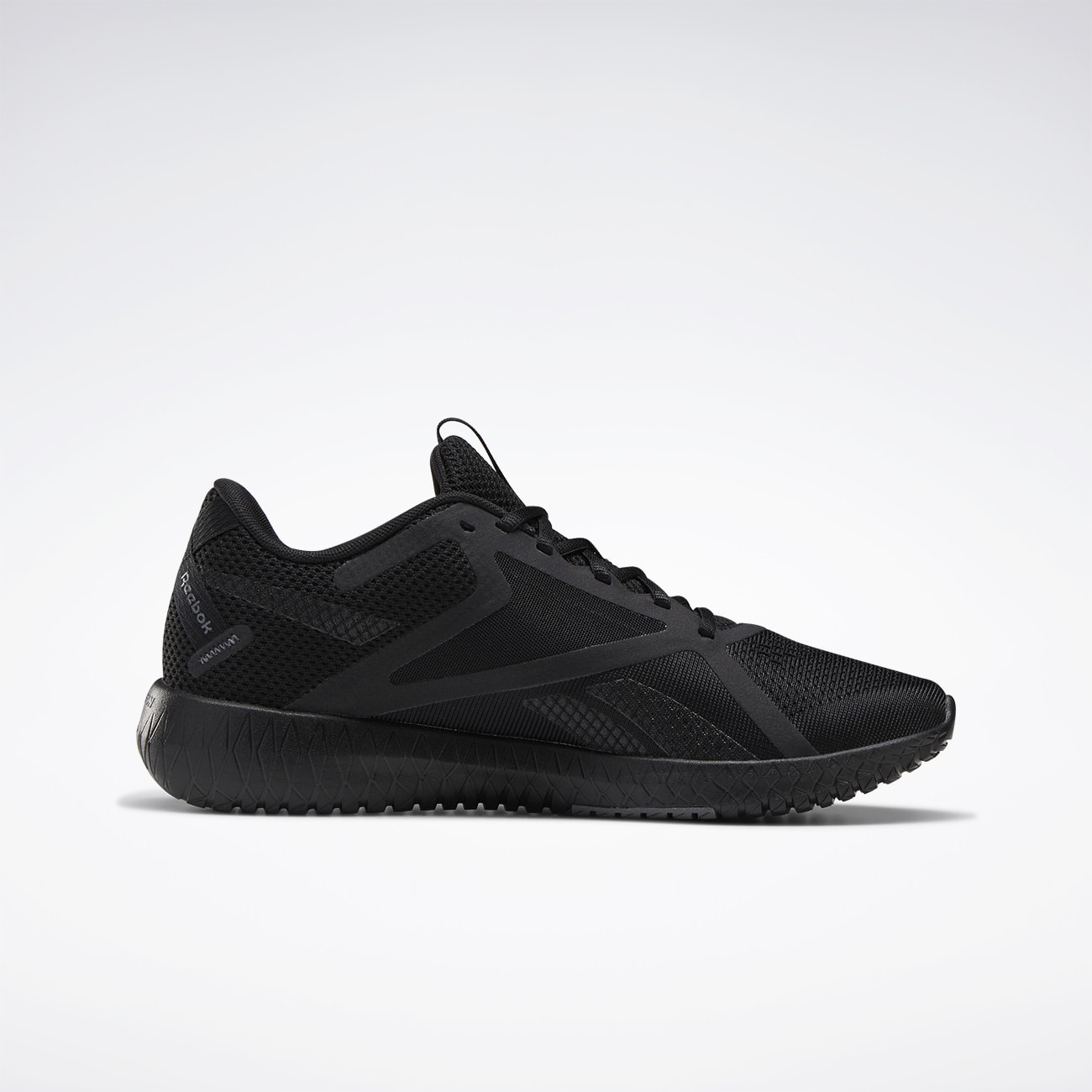 It's not just the clothes that make the man - a comfy shoe is just as important. Take the
Flexagon Force 2
training shoe, for example. Its foam cushioning absorbs shock and a soft foam sockliner feels amazing on your feet. The upper is made of a breathable mesh to keep your feet cool. And because it's all black, it matches any outfit he has in his closet. If your dad happens to have wider feet, no worries. The Flexagon Force 2 is also available in an
extra-wide
edition.
A Clean Cap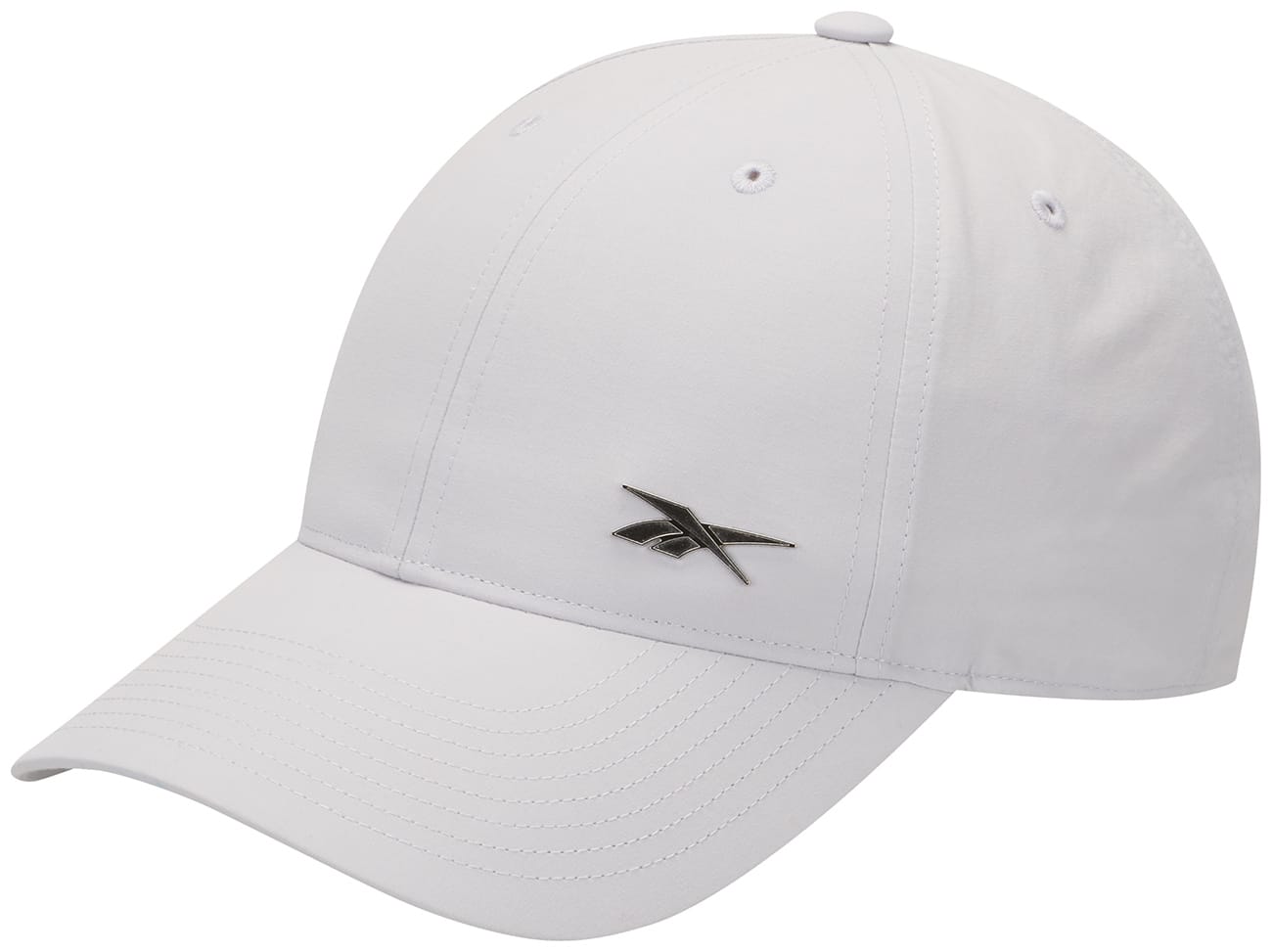 Not even your dad is immune to bad hair days. If you surprise him with this
Active Foundation Badge Hat
as a Father's Day gift, you can make sure that he always leaves the house looking effortlessly stylish. It's made out of lightweight nylon and features a modern Reebok vector logo.
The 'Don't Worry it'll Fit in There' Backpack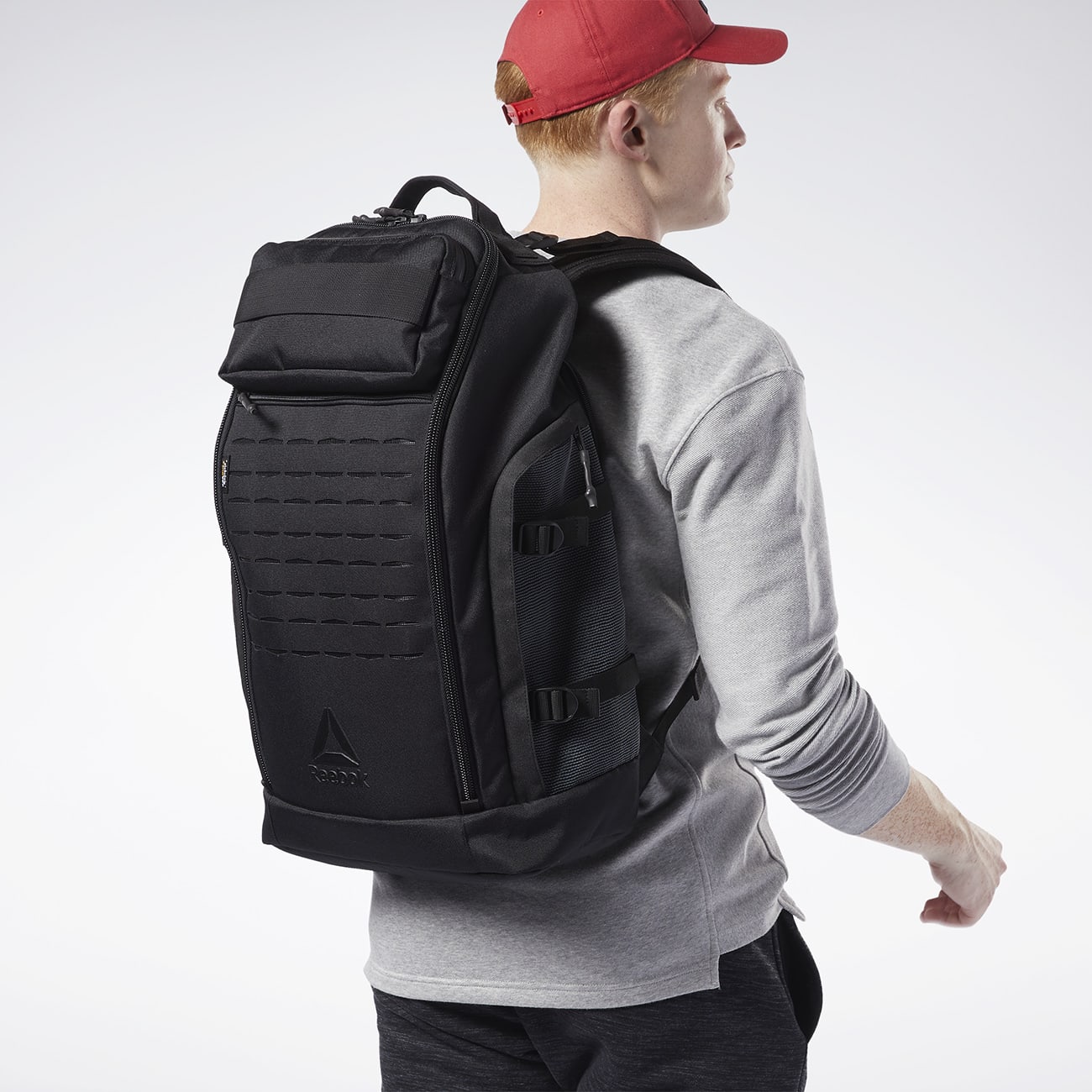 From work to workouts, your dad is likely always on the go. And that means there's a lot of stuff he needs to take with him. That's why the
Reebok Training Backpack
is his perfect Father's Day gift. There's a padded compartment for his laptop, a large main compartment, side storage for easy access, and an extra gymsack to put his workout gear in after a gym sweat session. The bag is made from extra durable CORDURA® fabric and features a hook-and-loop panel on the front for attaching badges, allowing him to easily personalize his bag.
The Workout Shirt that Keeps Him Dry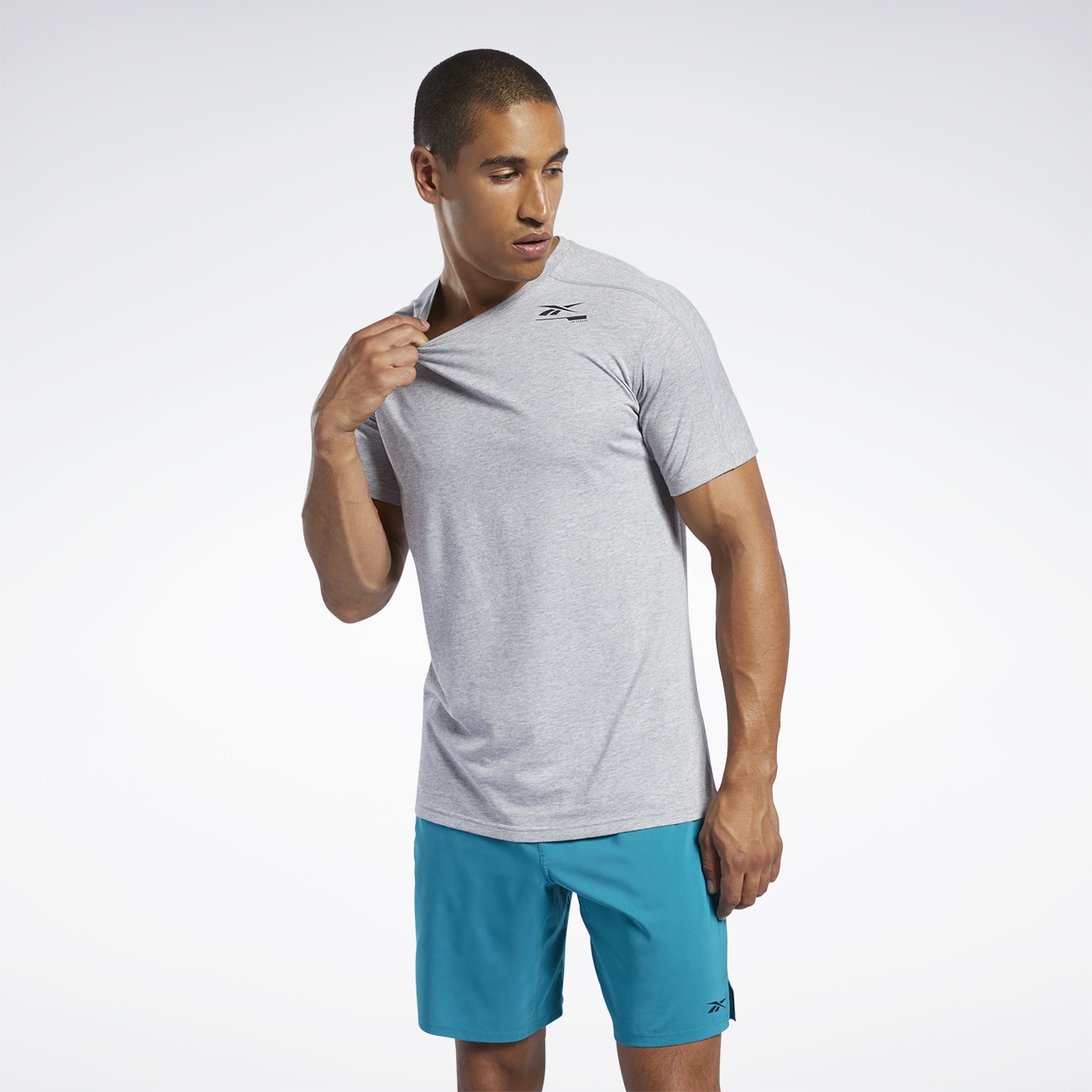 If your dad goes all in on every workout, you are sure to make his Father's Day by gifting him the
Speedwick Move Tee
. Why is it called Speedwick? It wicks sweat away from your body quickly. And the Move part, well that's because the pattern allows your dad to do every workout imaginable without his shirt bothering him. So, grab your dad one of these and make his workout a bit easier (and less sweaty).
The Workout Shirt that Keeps Him Cool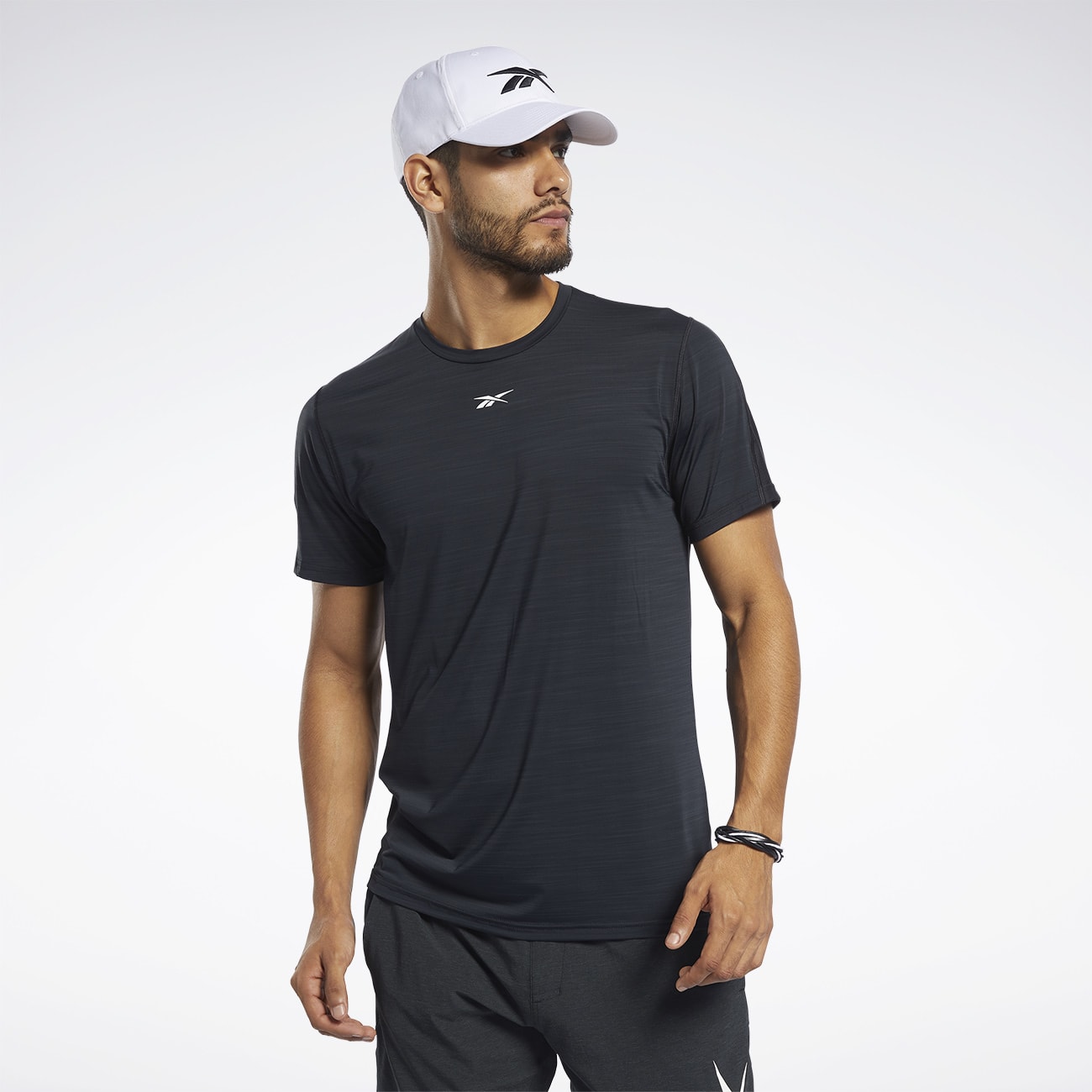 Summer is right around the corner, and that means those your dad is not just battling his workout, but also the heat. The
Activchill Move Tee
has a fully mesh backpanel made from ACTIVCHILL fabric, which allows for enhanced breathability to help keep your body cool so you can maximize your potential, no matter the conditions. Plus it's designed for comfort and minimal distractions during any workout, allowing your dad to crush it in even the most extreme conditions.
A Stylish Workout Shirt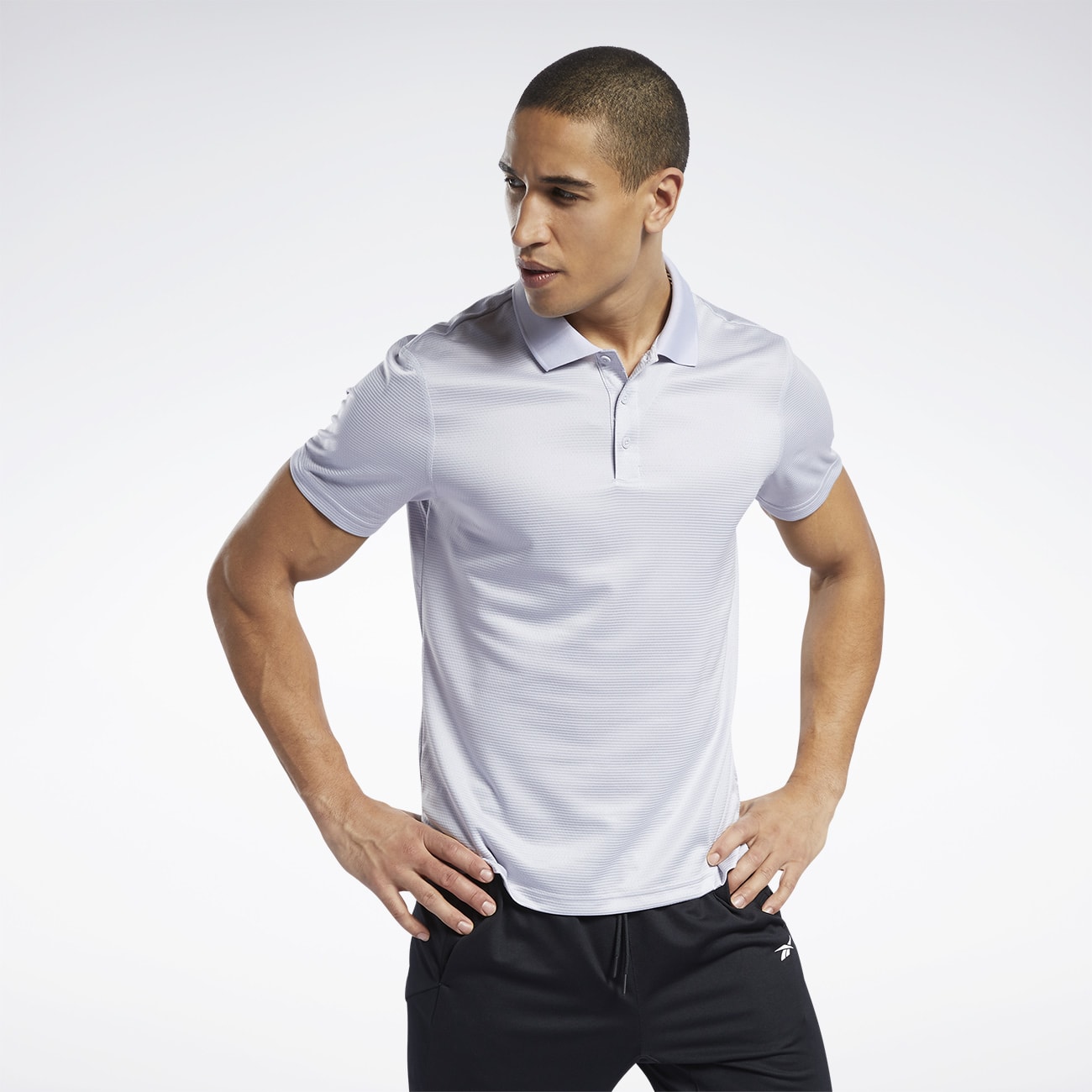 While your dad may not exactly be a style icon, this
Workout Ready Striped Polo Shirt
allows him to bring his own style into the gym. While it may look like a regular polo, this shirt is actually made to be put to the test in the most demanding workouts. The Speedwick technology wicks away moisture as dad crushes his workout, and he can pop his collar after he's done.
The Essential Running Shirt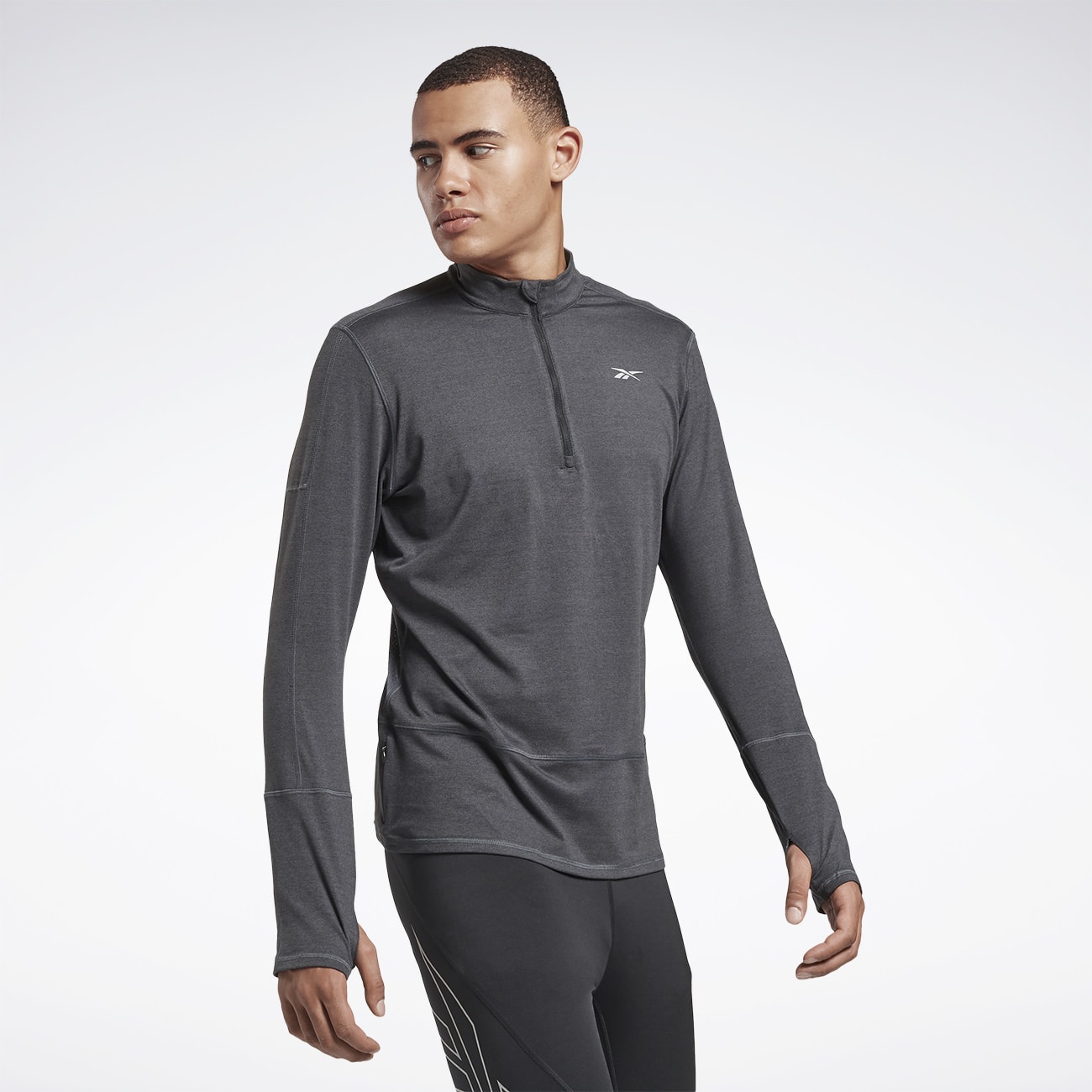 Running is essential exercise for any active dad. He can do it everywhere, at any time. So if you're looking for a great father's day gift for a runner, consider the
Running Essentials Quarter Zip
. It's a long sleeve running shirt, perfect for those runs where the sun has yet to come up, or has already set. This lightweight shirt has excellent breathability, thanks to a mesh panel in the back. It features a quarter zip to help your dad cool off while pounding the pavement. The shirt has a small pocket with a zipper closure, so dad can bring his keys or phone during his run.
A Hoodie that's as Classic as He Is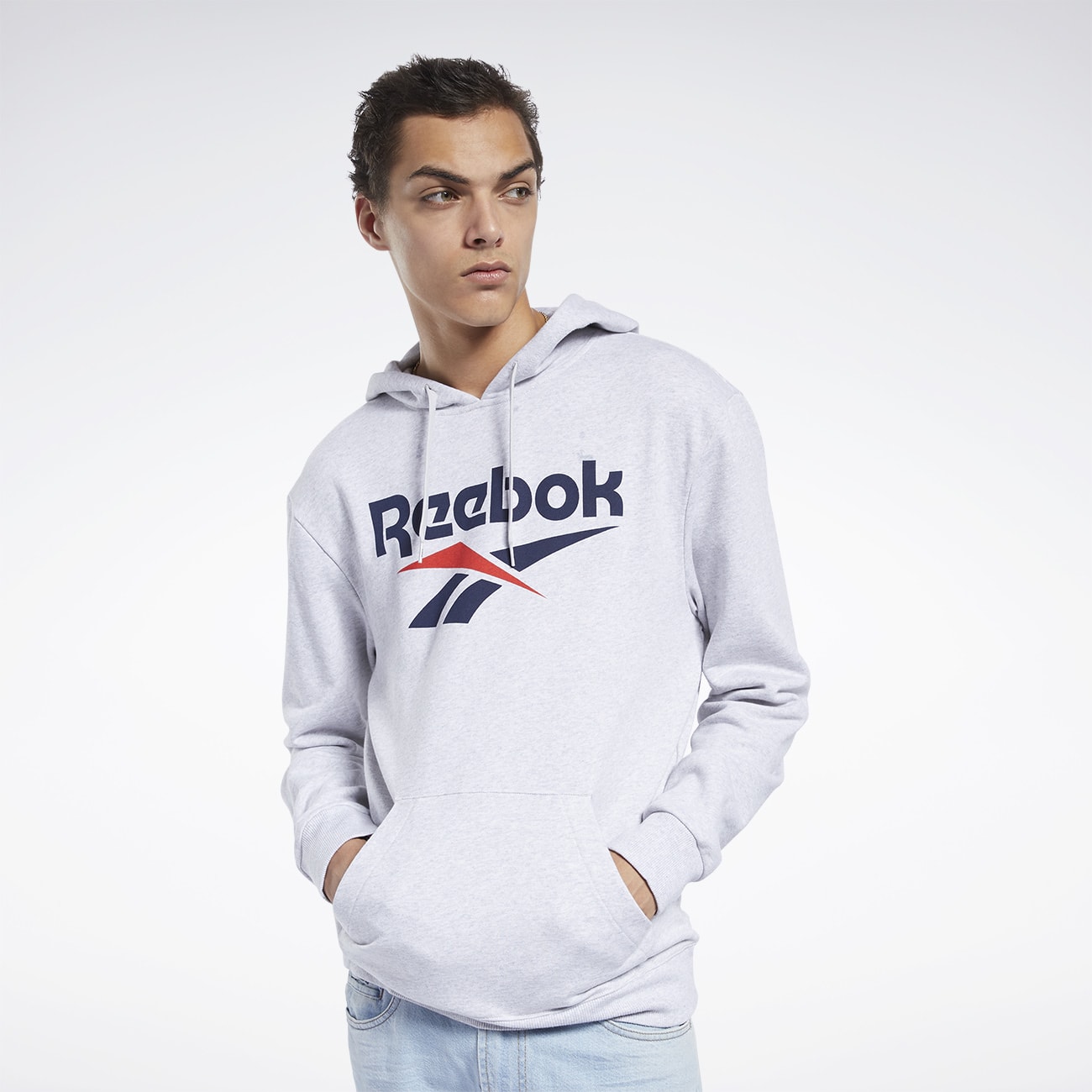 The everyday hoodie is a staple in every guy's closet. It's worn by workers, athletes, fashion designers… and your dad. A hoodie is comfortable, stylish, and goes with any outfit. That's why you can't go wrong with gifting your dad the
Classics Vector Hoodie
for Father's Day. It's made out of French terry cotton, which is perfect for chill summer nights, and features a large Reebok Vector logo across the chest.
Lightweight Shorts for His Workout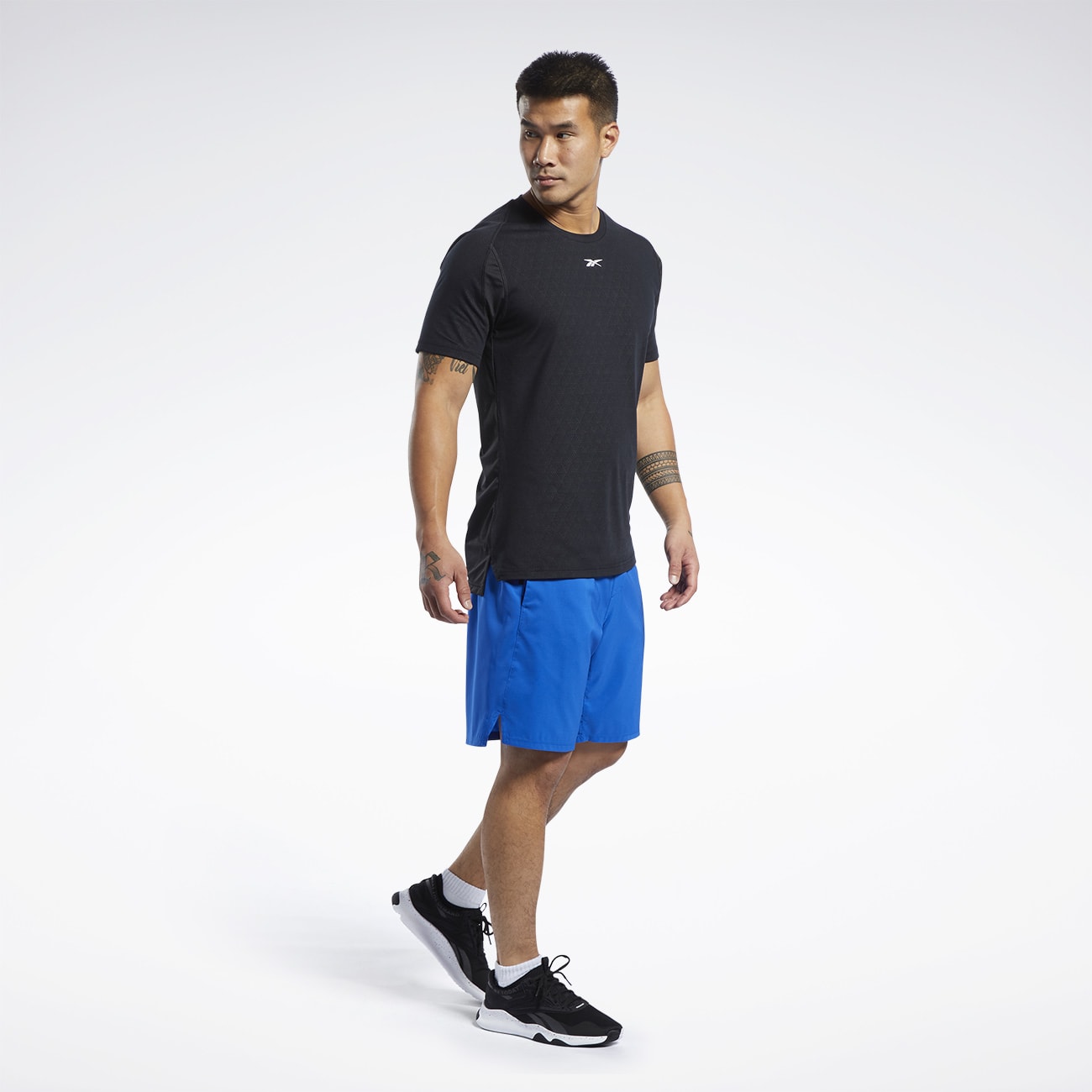 When it comes to fitness gifts for dad, these shorts are a no brainer. The
Epic Lightweight Shorts
are incredibly light weight, and also pretty epic. Dad will almost forget he has these on, because not only are they super light, they wick away sweat during an intense workout. The popping blue colorway and bold graphics will make your dad stand out not matter where he's working out.