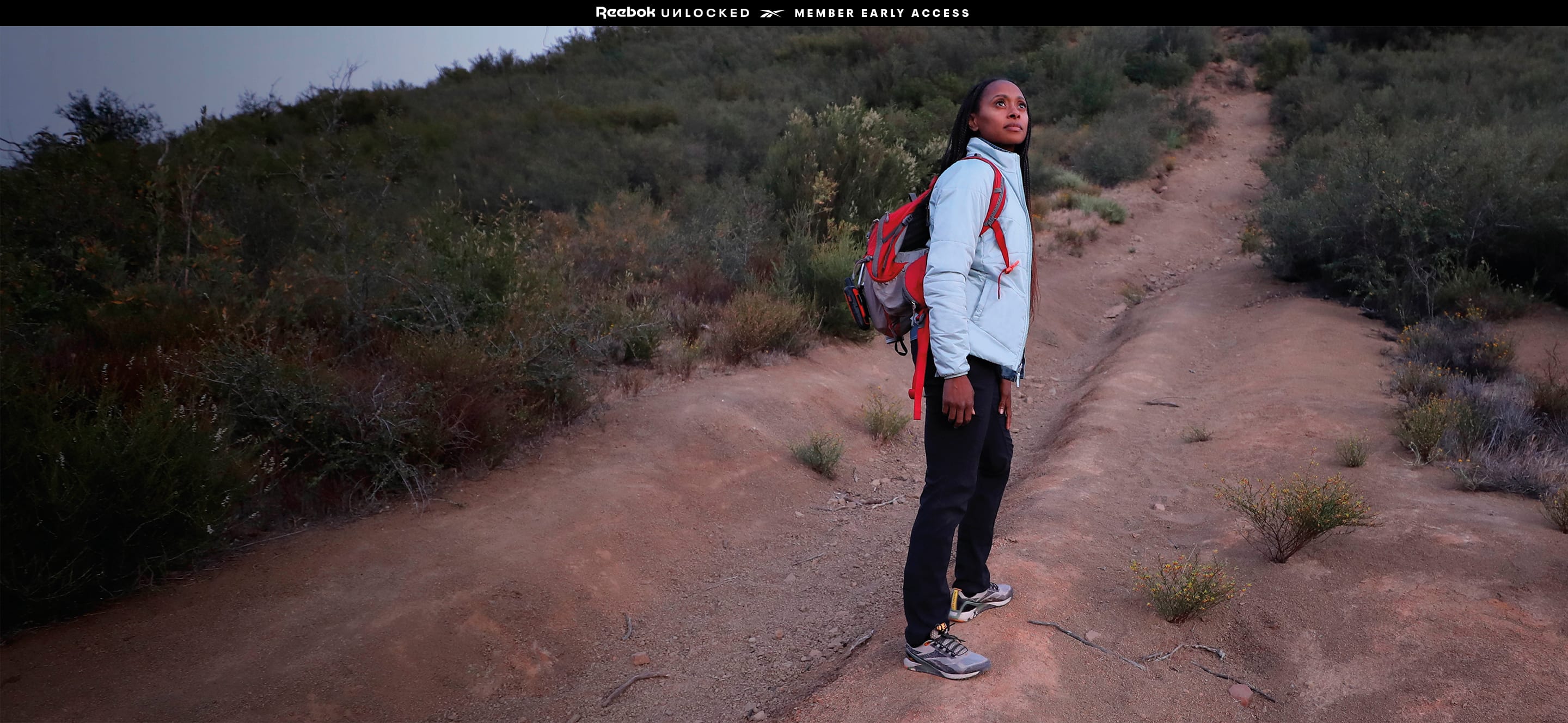 CALLING ALL EXPLORERS
The adventure begins on your feet. And has arrived early just for members.


FREE SHIPPING, EXCLUSIVES & MORE
You kick it hard with style and fitness. Now get rewarded for it with a loyalty program that gets you.
Crushing it with Reebok Athletic Shoes and Classics Shoes
When you find a workout style that makes you feel alive, it's like unlocking a door to your full potential. Make the time to lace up your gym shoes and get your workout on. Reebok has athletic shoes made for training, studio, running, weightlifting and more. Whether you're a well-seasoned athlete or a fitness newbie just learning the ropes, there are athletic shoes for you. Reebok's classics shoes are born from sports straight out of the 80s and 90s—bold retro sneakers that remain legends on the basketball court, tennis court, track and trails. With iconic designs that capture old school hip-hop vibes, basketball and streetwear, classics shoes are based in comfort and style so you can be on the go or on your feet all day looking fierce.
Go All In With Reebok Workout Clothes and Apparel
Whatever your thing—dance, boxing, running or the gym—you'll find Reebok workout clothes to support your moves. All our workout clothes offer performance-driven design, elevated fabrics and comfort to power you through your sessions feeling your best. From ventilated, technologically designed workout clothes for high intensity workouts to stylish and comfy cool-down looks fashionable enough to hang out in all day, we've got you covered with a wide range of sizes and styles. Our collection of workout clothes, with a deep range of designer and influencer collaborations to classic retro looks, is all about performance-driven style that stands out and supports you while you work your tail off.