ADAPTIVE AND SUPPORTIVE
The Fit to Fit collection features enhanced accessibility and comfort with an easy on and off design.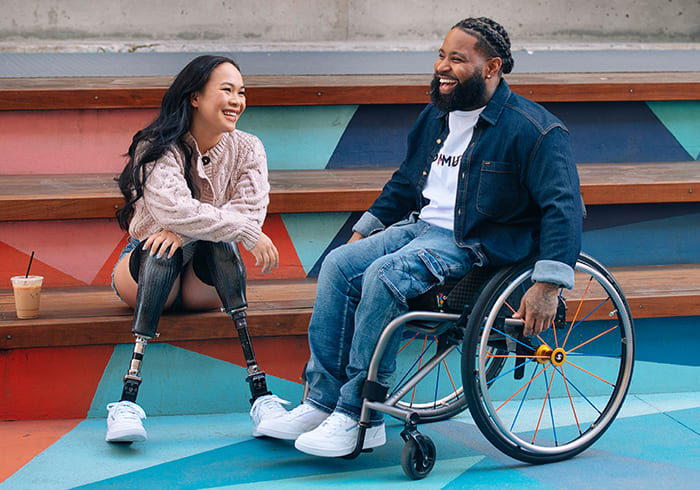 Counted Out, Persisted Through
Wesley Hamilton is a world class athlete, coach and inspiration to everyone. He knows others are looking up to him, so he works every day to earn that respect. Disability doesn't define him, and he doesn't believe it needs to define anyone else.
Haven Shepherd is a world class athlete, influencer and game-changer driven by spirit and hope. She won't settle for anything less than a chance to represent the country and all those who look up to her on the global stage.