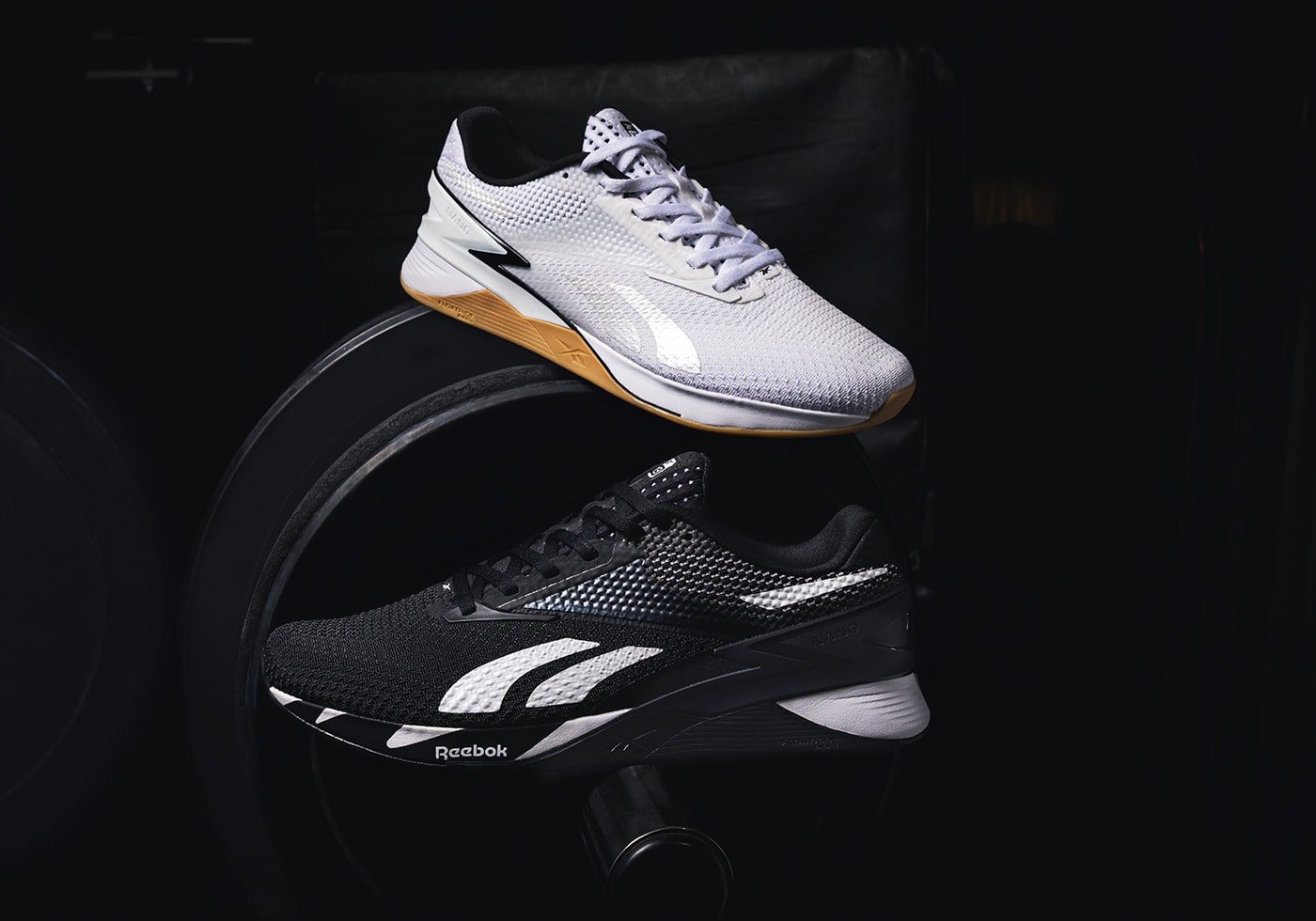 "The Nano X3 is the most dialed in Nano yet with a focus on comfort and support while offering a fresh new look and feel."
Tal Short, Sr. Product Manager
Learn More
ADD A RUN TO YOUR WORKOUT
When your training turns to running, lace up comfortably cushioned Floatride running shoes.
THE OFFICIAL SHOE OF FITNESS
Experience the new Nano X3. Sign up for the latest news, alerts and product drops.
Cross Training Shoes
Cross training is no joke. This is why Reebok's collection of cross training shoes can stand up to all your cross training workouts. Whether you're in it for daily fitness training or in it for the competition, your cross training workouts will put your body through diverse movements. For an optimal, distraction-free performance, you need cross training shoes engineered to move with you, supporting your step and keeping you comfortable. Bring on the lateral strides, pace changes and sudden transitions. Reebok's cross training shoes are made for whatever workout you choose.
Cross trainers know that to get results, you have to be in the gym cross training multiple times a week. That's a lot of wear on your cross training shoes, which is why it's worth upgrading to Reebok's durable and high quality cross training shoes. We know it's no pain, no gain, but know it's time to replace your cross training shoes if they're making your feet uncomfortable. You need proper support with each movement because your stability comes from your feet and ankles. Reebok's training shoes feature expertly designed insoles, midsoles and outsoles that work together to provide the ultimate in comfort and support.
The Nano: The Holy Grail of Cross Training Shoes
Cross training experts know the Reebok Nano. Designed to take on the hardest cross training workouts from runs to jumps to lifts and climbs and everything in between, Nano cross training shoes are all agility. With 10 years of models, the Nano has been crafted with cross trainers' every move in mind to become one of the best cross training shoes out there. Cross training workouts test your limits, which is why the Reebok Nano cross training shoes also hold up with durability, flexibility and comfort. Constructed with tech to maximize your mobility, make Reebok Nano your go-to cross training shoes.