REEBOK KIDS DREAM BIG
It's time to let your kid's style shine, whether it's at recess or around the neighborhood.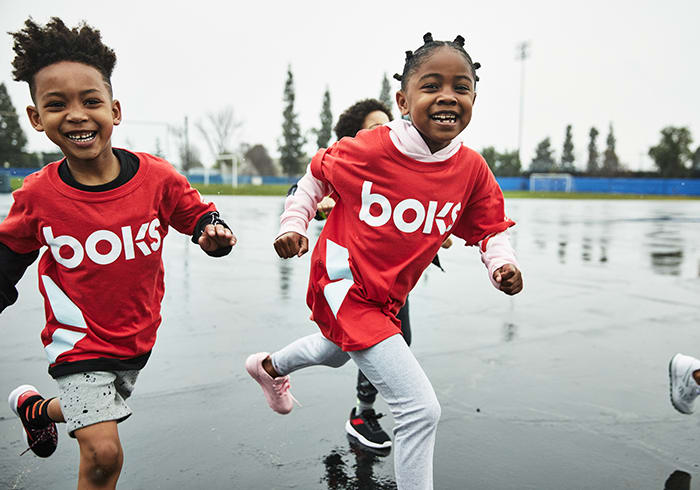 ACTIVE KIDS = ACTIVE MINDS
Since 2010, Reebok has sponsored the BOKS program to bring free physical activity curriculums at no cost to communities. Our 2030 ambition is to move 10 million kids with 100 million workouts. In the US, 5% of all Reebok Kids footwear purchases made on Reebok.com will be donated to BOKS.
Learn More
Little Girl Shoes
As your kid starts to grow up and attend their first years of school, they require a durable pair of shoes to survive through the tough recess. Yet it is hard to find the right pair that combines durability, comfortability, and trendy, cool styles. However, Reebok's kids' shoes don't just checkoff these characteristics, they excel in them. Our little kid shoes are made of quality materials that are chosen due to their ability to keep up with the wear and tear of strenuous activities like daily recess. Reebok kid's shoes also include an EVA foam midsole that absorbs shock while providing comfortability and stability. Kids' shoes range in styles from Reebok's classic silhouettes like the Classic Leather, Classic Nylon and Club C to more athletic shoes like the Flashfilm Runner and Flexagon. Reebok's wide variety of kids' shoes offer products that appeal to all tastes and personalities.
Reebok kid shoes will ensure your child is comfortable, stylish and happy throughout each morning and day. Kids' shoes have a tough job keeping up with the children's active life, but Reebok kids' shoes make it look easy.