FIERCENESS ISN'T BORN. IT'S MADE.
Each voguing battle, a protest. Every outfit, a rebellion. A fierce fight all the way to Pride today.
Pride Shoes & Clothes
[3]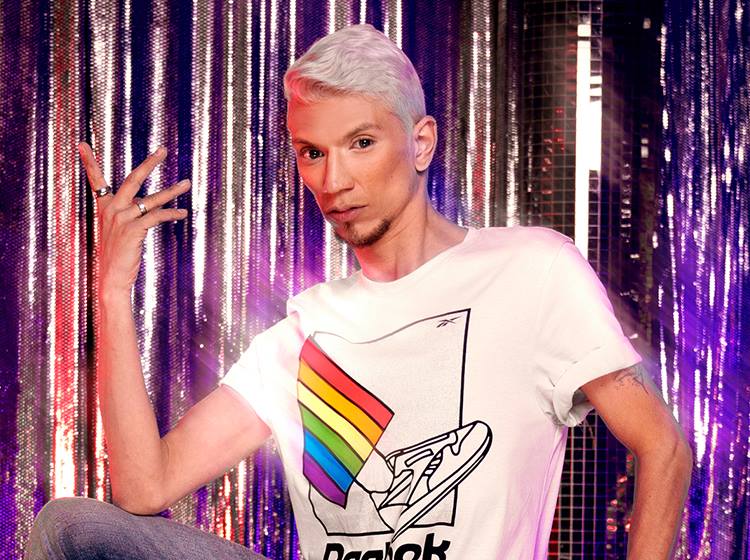 How This Voguing Legend Found His Passion
Javier Madrid shares his journey to the ballroom and how dance can help you express and find who you are.
Read More

CELEBRATING PRIDE MONTH
This Pride month, we want to bring attention to the Peace Flag Movement. It's an easy and powerful way to show unity across the country, one house, one neighborhood at a time—by simply flying a flag. But it doesn't stop there.
Later this year, we'll continue our support of the LGBTQIA+ community with a new Pride collection and partnership. While supply chain delays have set us back, we're only moving forward in uplifting the LGBTQIA+ community. Look for our Peace Flag at participating Reebok stores as we support the fight for equality and justice for all people.
REEBOK PRIDE SHOES & CLOTHES
FIERCENESS ISN'T BORN. IT'S MADE.
Reflecting where we've come from and celebrating the progress. Reebok's collection of Pride shoes and clothes is inspired by inclusion, protest signs and the legacy of drag ballroom legends. One of the first forms of LGBTQ+ resistance, ballroom's a haven where those who had been shut out for their race, sexuality and gender expression could be their true selves.
Pride didn't just happen overnight. It was—and still is—a fierce fight for acceptance and recognition. This year, we're featuring the Progress Pride Flag on our shoes and clothing because it champions inclusion, particularly of groups who are responsible for the underground NYC drag ball culture of the 80s and 90s. Bold graphics on our t-shirts, tank tops and other Pride clothes call back protest signs from marches decades ago and present. We also added colorful reflectivity to our Pride shoes to symbolize reflecting on the past and possibilities for the future.
ICONIC REALNESS
Our collection of Pride shoes, t-shirts, tank tops and other clothing celebrates being your realest self and loving as you see fit. From the protest to the parade to the party, rock comfortable and bold clothes and sneakers. Our Pride shoes, pulling from Reebok's most iconic styles, are made for powerful performances anywhere–gym to stage and everywhere in between.
When it comes to the little ones, shop kids Pride shoes those who shine proud inside and out. Our kids shoes are made for sashaying all day or striking poses like nobody's business.
MOVE WITH PRIDE
Now's the time to lace up your shoes and strut into the room progress first in our most authentic Pride collection yet. Make a statement in Reebok Pride clothes and shoes inspired by liberation and expression. We're looking back, but only moving forward.