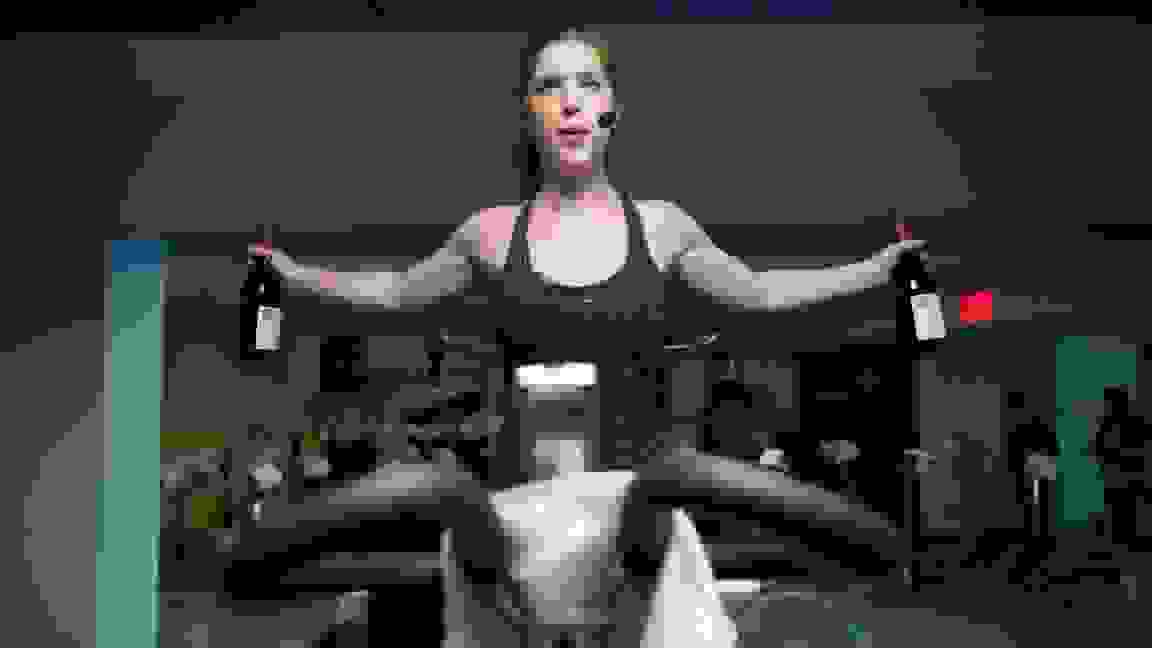 Your Wine Wednesday Workout
We're constantly inspired by everyday people bringing fitness to life in unexpected ways. But stay-at-home mom April Storey is opening even our eyes to an unexpected exercise opportunity—a wine bottle.
She's the brains behind the Wine Workout, a recent viral hit on social media. Despite the unusual nature of the exercises, the workout's success has surprised even its creator, who also holds a Bachelor of Science in Health Education.
"I definitely was not trying to create viral content when I posted the video," says Storey, who wants to teach people that there are fitness opportunities everywhere.
Despite conventional thinking, fancy workout equipment isn't actually required to get in a good workout. Where some people see a simple chair, others see an opportunity for leg dips or a surface for push-ups.
"Part of the reason I do workouts at my house is because it's hard to get to the gym," she says. "So the majority of my workouts are at home without expensive equipment. I just use household items."
In fact, even if you only have a small cubicle and a love for Cabernet. You're in luck! Storey's workout can get you moving or motivate you to design your own.
That's what happened with employees at Reebok.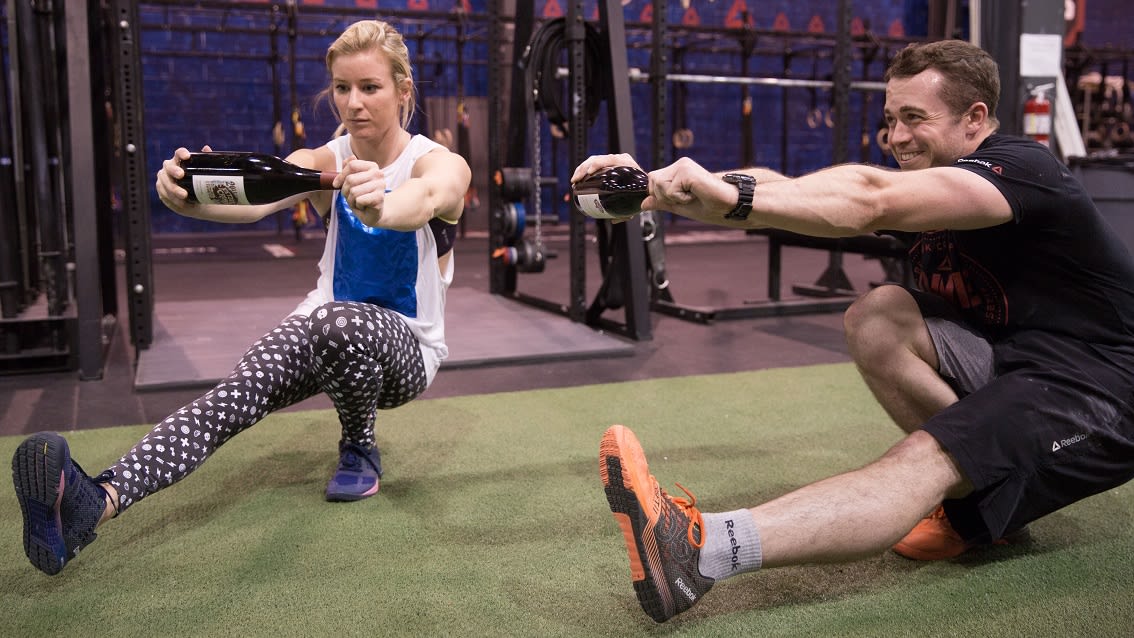 We were so inspired by Storey's fun and relatable take on fitness, that we decided to give her style of working out a try at our headquarters in Boston in celebration of Wine Wednesday.
"I'm just trying to inspire people along the way," Storey says. "Being reached out to by you guys is the cherry on top!"
Looking for wine workouts to get you through every Wednesday? Follow April here.