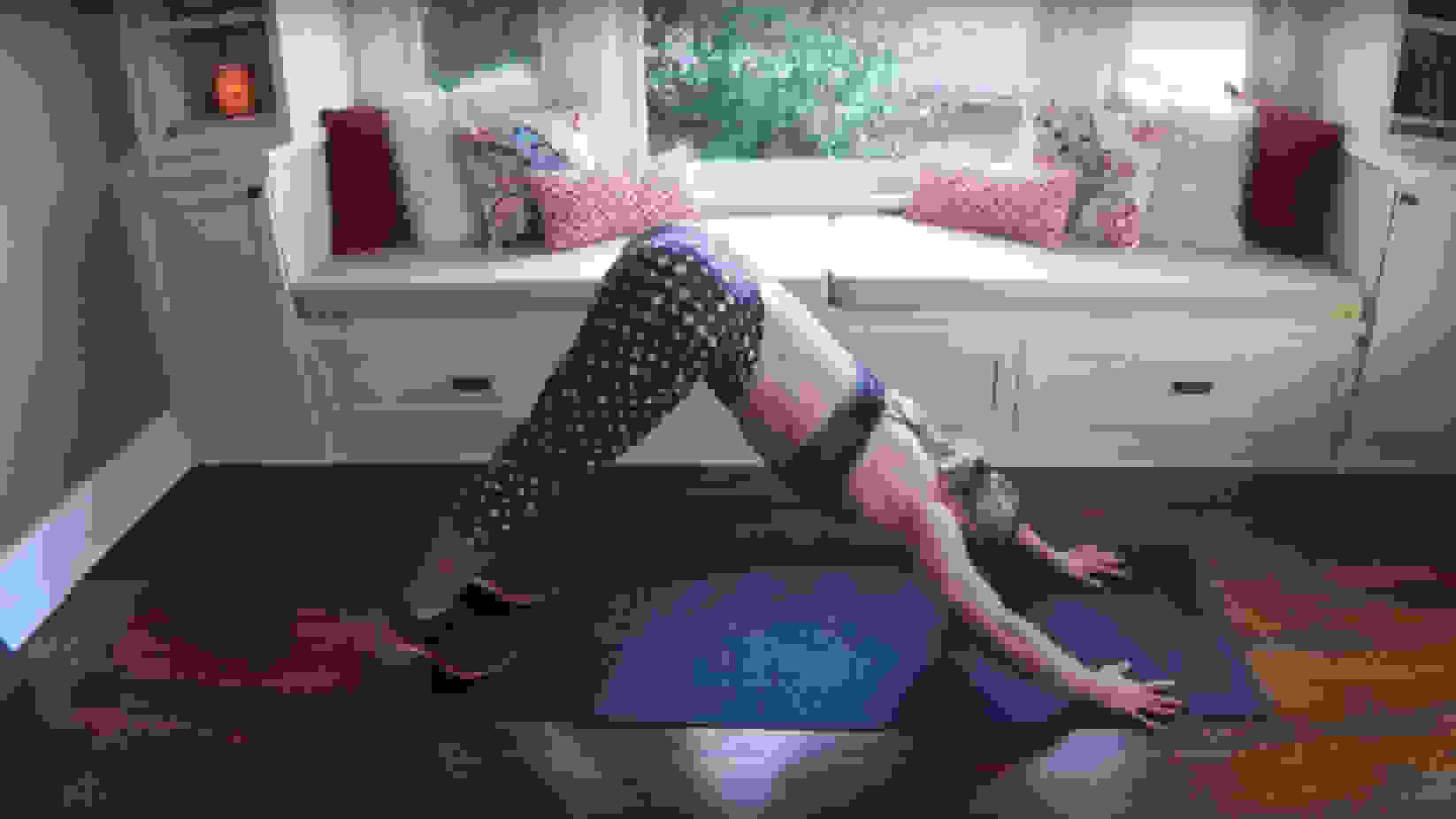 How to Binge Watch 'Fuller House' & Still Stay Fit
What were you doing from 1987 to 1995? OK, easier question. What are you doing Friday night?
The remake of the 90s classic Full House is debuting on Netflix, and there's some serious binge watching penciled into everyone's calendars. But parking yourself in front of a flatscreen featuring your old BBFs D.J., Stephanie, Kimmy and Uncle Joey isn't a reason to skip your workout.
We partnered with Seattle-based fitness expert Kaisa Keranen of @KaisaFit on Instagram to develop a one-of-a kind Tanner-family-inspired workout game. That means you can hit your exercise goals and memory lane just by streaming the debut season of Fuller House this weekend.
"You can do a complete total body workout with a chair—or with nothing. It's about education," says Keranen. "People don't understand that they can get a workout in or they don't know what to do."
Sound familiar? If so, Keranen has the perfect mixture of fun and fitness planned for you and your friends. The rules are simple. When you see or hear certain triggers in the show, get to work!
With moves focused on the four main areas of upper body, core, lower body and cardio, there's a total body workout ahead for any viewer willing to take the Fuller House Workout Challenge.
"My goal is to keep it super simple," says Keranen, who admits that her favorite character from the original (and new) show is John Stamos' Uncle Jesse.
"Broaden your horizons in terms of what it means to actually move," she says. "It doesn't mean going to the gym and lifting weights every time."
If you're ready to take the Fuller House Workout Challenge, check out the full list of movements at Elite Daily.