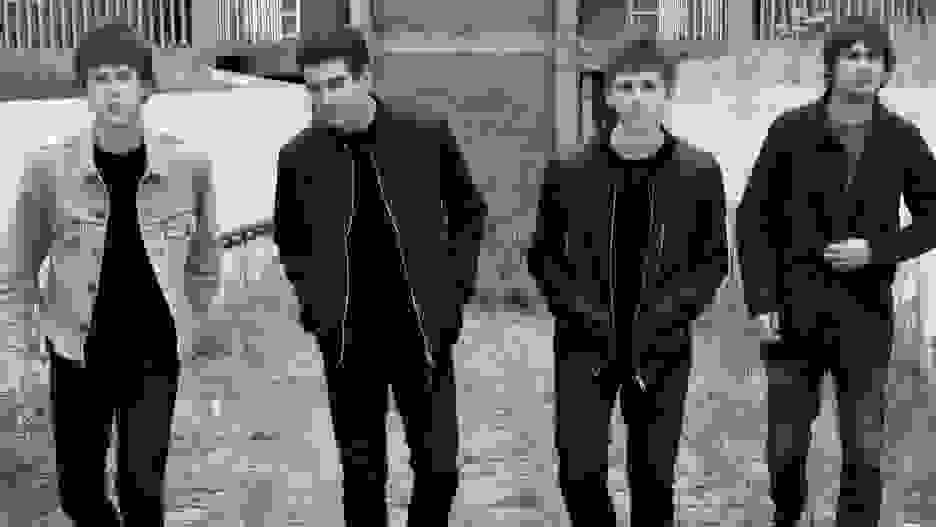 12 Bands to Add to Your Running Playlist
South by Southwest kicks off today, and the Austin, Texas, festival celebrating film, technology and music is always jam-packed with talent. It's that last group that's most helpful on a run, too.
Having the perfect song come on at the exact right moment in your run is a great feeling.
Here are 12 artists coming to SXSW that should belong on any running playlist you create.
The Sherlocks – Heart of Gold
Why They Rock: This band is made up of two pairs of brothers, and you can tell they have that special connection through the melodious harmonies and wailing guitars. The rhythm is driving, perfect for when you're trying to kick into high gear on a run.
Motivating Lyric: "Why couldn't we have tried/You better listen this time/I don't wanna let you go"
There are few things worse than spending a day doing absolutely nothing. Don't let go of what you've accomplished–get out there and try to best yourself.
The Lemons – Shark Bait
Why They Rock: You have to admire the persistence of a band that strolled into a neighborhood drugstore and created a jingle to sing at the check-out line. You'll never hear "Get It At Green's," rejected by the cashier for being "too out there," but The Lemons have put together a barrage of songs, plenty of which clock in at well under two minutes. When you're pushing yourself to the limit during a workout, a little frantic energy never hurts.
Motivating Lyric: "We gotta push it in before the baby begins to crawl"
When you're on a run, there's no time to waste. Make the most of your workout.
New Politics – Everywhere I Go
Why They Rock: Go ahead, try not to clap along with this song. From walking down the guitar lead riff to a bass and drum line that physically rocks your bones, these guys provide energy for days. It doesn't hurt that the lead singer is an awesome break dancer, too.
Motivating Lyric: "Everywhere I go, I'm higher than United, fly with me/Everybody knows there's no sleep till Brooklyn, no sleep"
Whatever your personal Brooklyn is, you won't reach your destination by hitting the snooze button. Get up and get after it.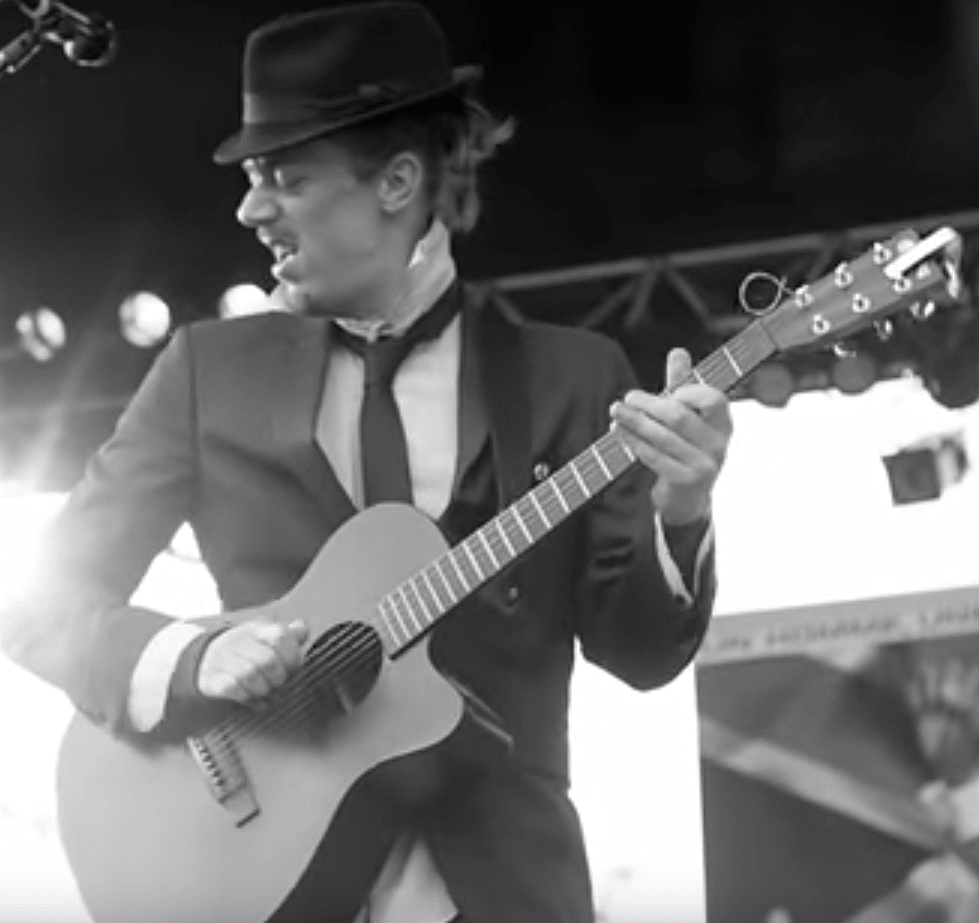 Scarecrow – The Well
Why They Rock: This fusion of blues and hip-hop is incredibly catchy. The groove is unmatched, and while most of the lyrics in this song are French, you'll be too busy cranking out sprints to care.
Motivating Line: "We ride but for the jump'n'jive'n'shout"
Once again, most of the words are in French. The motivating lines you'll understand (unless you speak French) are quite limited. But this is a good message to keep your goal in mind. Remind yourself why you're doing this if you ever feel like giving up.
Grenda – Element of Risk
Why He Rocks: Well, for starters, he's only 16, so it's impressive that the Tijuana native can already make well-produced, entrancing beats. But the ever-present synths in this song are timed perfectly to go with your reps. It's a lot easier to get those last couple ones done when you've got a backbone guiding you in your headphones.
Motivating Lyric: "It's a risk that I'm taking"
This is electronic music, so there really aren't that many lyrics. But you'll never reach your maximum fitness levels without taking a chance and making a change. Whether that's switching up your diet to include more healthy foods, or signing up for a marathon, it'll be a change for the better.
Sheer Agony – I Have A Dream
Why They Rock: The Montreal DIY music scene is brimming with bands that have a raw energy about them. Sheer Agony is no exception, and this quick 1:34 song nicely blends a psychedelic and punky sound. As an added bonus, the harmonics from the guitar are reminiscent of the sound effects from an old-school video game.
Motivating Lyric: "Everyone's got a dream that they can count upon"
We all exercise for different reasons. Maybe it's to feel better throughout the day. Maybe we're working toward a goal of reaching a certain boxing weight class. Or maybe we're just trying to improve our health and well-being. Whatever your reason, keep pushing and turn those dreams to reality.
Systema Solar – Yo Voy Ganao
Why They Rock: Some groups just sound like they're having a party in the recording studio. Systema Solar, a seven-piece group from Colombia, mixes the styles of old Afro-Caribbean and folkloric music of Colombia such as cumbia, bullerengue, porro and champeta and fusion with more modern, electronic elements. And they have an absolute blast while doing so.
Motivating Lyric (Translated From Spanish): "More peace baby, the earth is VIP/Go with System, enjoy at the beach"
Remember, the gym is everywhere. You have the perfect environment around you. The outdoors are pretty amazing, and mixing up workouts with a run through the wilderness is never a bad idea.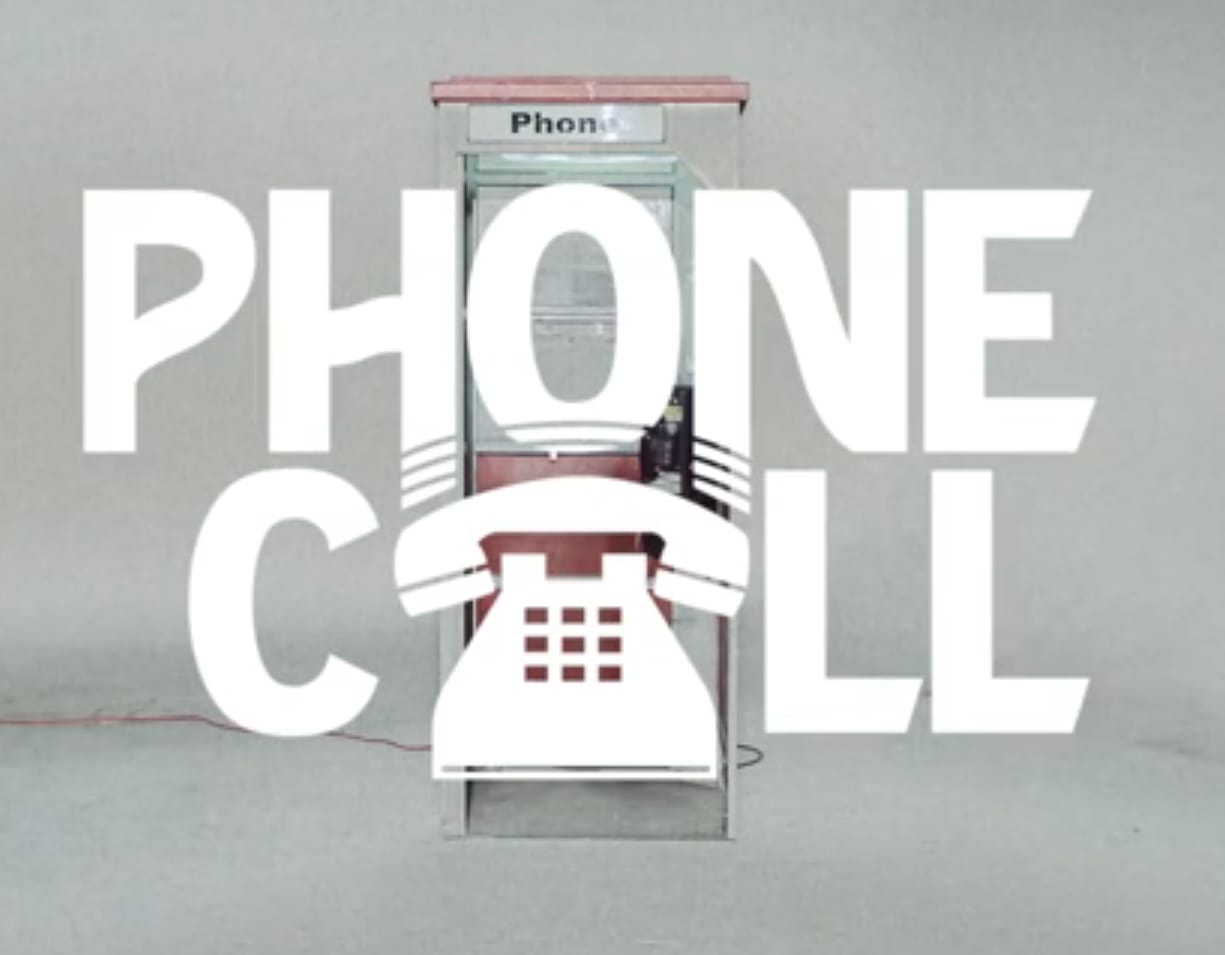 Phone Call – I'll Get Your Coat
Why They Rock: This dance duo has a promotional picture of them sitting on a giant telephone, and they know how to dial up a catchy tune. The chorus will have you singing "coaaaat" while you're running or lifting weights, and the beat will make sure your body never stops moving.
Motivating Lyric: "You're looking good, baby you know that I'm hooked"
A nice side effect of feeling better after exercising is looking better. And it's quite flattering to be able to turn heads when you walk by.
Injury Reserve – Whatever Dude
Why They Rock: Injury Reserve is no stranger to pain. The Phoenix trio's name is a place where athletes go when their season is done. Their debut album is called Live From The Dentist Office, which certainly doesn't bring up many good feelings. Yet they put the "no pain, no gain" motto to the test by pouring their hearts and souls into 11 tracks on their album. In turn, they'll expect you to put your heart, soul and sweat into your workout, using their mellow yet thumping beats to keep things moving.
Motivating Lyric: "You can keep on talking, it's whatever, dude"
Talk is one thing, actually getting the job done is another. While other people are bragging about their accomplishments, you just lace up your shoes and crush another run.
Doug Funnie – Get Down
Why He Rocks: Nerdcore is a form of hip-hop that pays homage to the geekier moments in life. Doug Funnie (not to be confused with the titular character from the terrific 90s cartoonDoug) touches on video games, computers, comic books, animé and wrestling. Just about anything is fair game on his latest release, Homecoming, which finds him running across the country to avoid tremendously evil cops. Hey, wherever your inspiration to run comes from.
Motivating Line: "Down to them naysayers, down to them haters/Think they're sick like Old Yeller, put 'em down like euthanasia"
There are myriad things Doug Funnie puts down in this song, but this is a great reminder that there may be obstacles along the way (events, people or otherwise) that are trying to stop you from reaching your goal. You just need to put them down and keep focusing.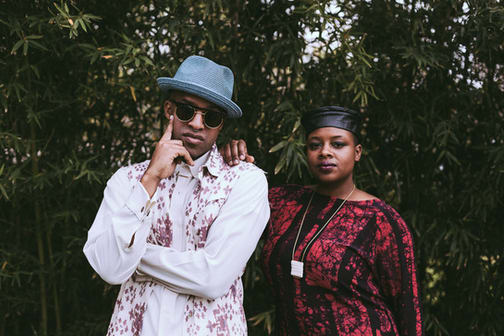 Riders Against the Storm – Booty Sweat
Why They Rock: This song not only is perfect for the gym, it's a great addition to a party soundtrack, too. Festive horns in the background, a perfectly hypnotic beat, and some laugh out loud lyrics will help you work your booty and sweat–two essentials for any workout.
Motivating Lyric: "Hit the downward dog, diving deep in the funk"
You don't have to practice yoga to enjoy this song. Not every tune will be so straightforward.
NOFX – Linoleum
Why They Rock: If you're a fan of any kind of punk bands at all, chances are NOFX is one of their influences. The quartet formed in L.A. back in 1983, and have seen resounding success despite (or maybe because of) never taking themselves too seriously. They've sung about clams (and how they have feelings, too), a woman with no arms or legs who still rocks out at all their shows, finding love thanks to a shared collection of classic records, and a whole lot more. Chances are any tune you pick will also be incredibly fast–it's hard not to get your body moving to an aggressive beat.
Motivating Lyric: "That's me inside your head, that's me inside your head"
When you're 100 yards away from the finish line, what does the voice inside your head say? Keep going. Sometimes it's a good thing to listen to those voices.